In 2022, very few consumers buy magazines for K-beauty advice. Add this to many department stores closing down due to COVID, the only place to go is online. This is why K-beauty communities have become so vital for K-beauty brands to connect with consumers. Communities are the best solutions for K-beauty brands as they are a group of people with shared interests and generally trust the opinions of other members of the community. However, online communities can grow to tens of thousands of members who have detailed profiles for brands to target.
So what are some of the best K-beauty communities online? Here are some of the best K-beauty communities started by beauty startups in Korea generating a lot of interest online.
Best K-Beauty Communities
PowderRoom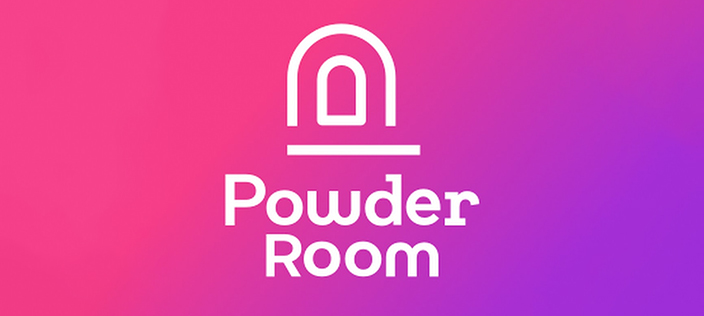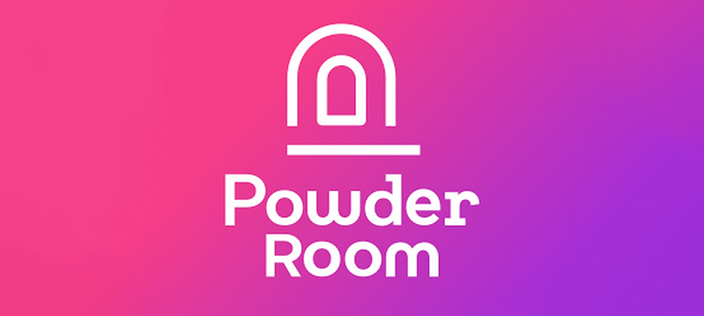 Beauty startup PowderRoom has established a beauty culture where customers may get the advice and feedback they desire. The PowderRoom community's success is due to its technological, cosmetic, and social elements. The power of a vibrant and engaged community has never been more evident than during the COVID-19 pandemic. PowderRoom, which has over 3.7 million registered members and subscribers, is a good place for beauty brands to connect with consumers. PowderRoom has been a reliable beauty community platform for years, offering news and reviews on everything from cosmetics to haircare to skincare.
The project's goal is to develop a community of global K-Beauty users who are interested in learning more about the topic. By using digital media, the platform aims to attract, inform, and retain loyal K-Beauty consumers. Users may also engage with one another through digital content through the community. The PowderRoom beauty community began on Naver Cafe in 2003. Since then it has spread to worldwide social media platforms such as Facebook, YouTube, and Instagram. It's the country's biggest beauty community, and it continues to grow in popularity due to its ability to earn points for doing things within the site.
Consumers and brands can access PowderRoom through their website or through the PowderRoom app.
Zakdang (Zamface)


While not technically a K-beauty community, Korean Beauty Startup Zakdang is the creator of Zamface, a mobile app that helps viewers choose a streamer who offers the best beauty tips for the user's skin type, tone, and contours. It is hard to find the right Korean YouTuber or streamer and not many people have the time to watch their videos which could be up to an hour long.
Zamface recommends streamers via their face-matching function. In addition, the app uses AI and facial recognition to find the user the correct match. Once they do the app cuts the streamer's video into sections for easy step-by-step viewing. The app also shows a list of the exact products the streamer is using. In addition, they have over 1.8 million subscribers with over 94% being Millennial and Gen Z females.
Time Jump Service
The Time Jump service offered on the Zamface app is what makes it special. Users can skip ahead to parts of a beauty YouTube video to find the information they need without having to watch the whole video. Furthermore, Time Jump uses AI technology to analyze a video and mark specific chapters and create the Time Jump options. AI is able to do this by recognizing the movements and objects in each video.
The beauty startup has been able to raise over $9 million to date from Korea Investment Partners, Timewise Investments, Hi Investment Partners, Daesung Private, and STIC Ventures just to name a few. Their focus for 2022 will be to enter the Southeast Asian market starting with Vietnam and later to Indonesia and Thailand.
"People start learning how to apply makeup at a young age and Zamface is out to help tailor the choices for these newbies," said Yun Jung-ha, Founder of Zakdang.
Picky


Picky is a mobile-first skincare content platform that offers consumers expert information in the global beauty space. They have a large mobile community for consumers looking to discover the best beauty brands and products. It is also a platform for beauty brands to grow their customer base in both the United States and South Korea. Picky has thousands of user reviews and ratings. In addition, there are many expert opinion pieces and a way for consumers to communicate with beauty brands. Therefore, Picky works with skincare experts to inform consumers about the ingredients beauty brands use.
Picky was acquired early this year by the leading global K-beauty aggregator B2LiNK. This helps Picky leverage B2LiNK's network and resources to further expand its strong community base and global reach. B2LiNK is known for identifying the best K-beauty brands with innovative products. Now they will have access to hundreds of thousands of regular users in the Picky skincare community.
WOOHWAMAN


Woohwaman is an interactive platform for K-beauty consumers and brands. It allows users to submit their own beauty product ideas and recommendations. The platform then analyzes the comments and transforms them into real products. Therefore, think of Woohwaman as an interactive platform for K-beauty consumers to share beauty product ideas for beauty brands to make into a reality. Anyone on the platform can submit an application online. If the idea gets selected for production, the user will get a 3% cut of the product's sales.
Woohwaman maintains the platform by monitoring feedback for fraudulent and spam reviews. In addition, products developed through that method may be purchased from the 'Woohwaman Store.' This is a great way for K-beauty brands to not only engage with their consumers but also keep up to date on what consumers are looking for in a beauty product.
---
Sue is the Co-Founder of Seoulz. She is the mind behind all of Seoulz' creative direction and visuals.
All author posts