Transforming your image can help entrepreneurs establish their own personal brand. Over the last 20 years, Jen Auh has spent helping men become better versions of themselves. Jen is the CEO of SUIT MAKE, an image consulting, grooming, tailoring, and lifestyle management company based in Seoul. SUIT MAKE's aim is to help men in Korea find a new source of self-confidence so they can achieve their dreams and aspirations. It is the top personal image consultant in Korea.
There is still a lack of resources out there for men in Korea on how to look good. That's why Jen spent years reaching out to tailors and hair stylists in Korea, doing research on the latest fashion trends for men, and learning everything about style and men's clothing. Now she has established herself as one of the top image consultants in Korea. She started off with one client and soon grew to over 20 within a short time. Entrepreneurs and ex-pats in Korea were coming to her for their lifestyle advice.
"The best part about my job is watching their reaction as they look in the mirror. This is when I realized that confidence is what I was selling."
Jen Auh - CEO of Suit Make
What is a Personal Image Consultant?

To understand what a Personal Image Consultant does, we first need to know about our "Personal Image". Our personal image is what people instantly see and perceive at a glance. So in the case of the way we dress, it is the first impression others have when they see us. That is the personal image. Personal image is the key to establishing your personal brand because that's what people will think of you in the long run. Therefore, you need to ask yourself one question. 
Do you have a personal brand right now? No? 
Then you have come to the right place. Jen will help you establish your personal image based on the years of experience she's had in the image consulting business. Together with Seoulz, Jen shares how entrepreneurs can dress for different occasions and gives some tips on how you can take your personal image to the next level.
How to Dress for Any Occasion – Tips from a Personal Image Consultant in Korea
Business Meeting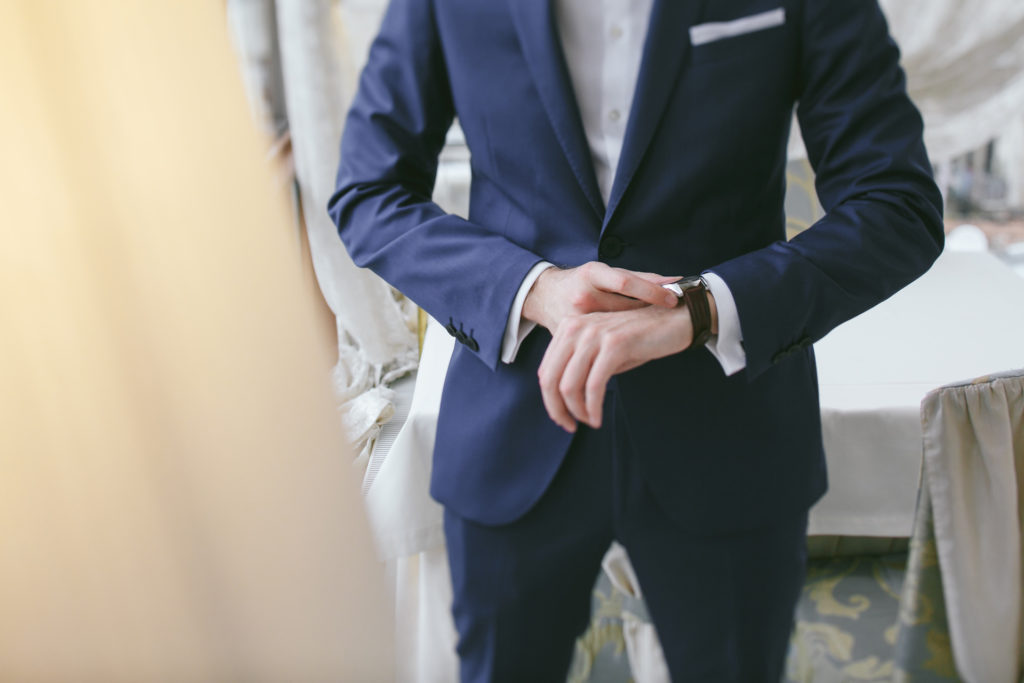 When doing business in Korea, it is vital you make a great impression during your first business meeting. If it is a formal business meeting, Jen's recommendation is very simple: You should go for the classic suit and tie. However, most startup business meetings nowadays are less formal. In that case, you will be able to showcase your real style. There are two suggestions Jen has for business casual outfits. 
Jen's first outfit recommendation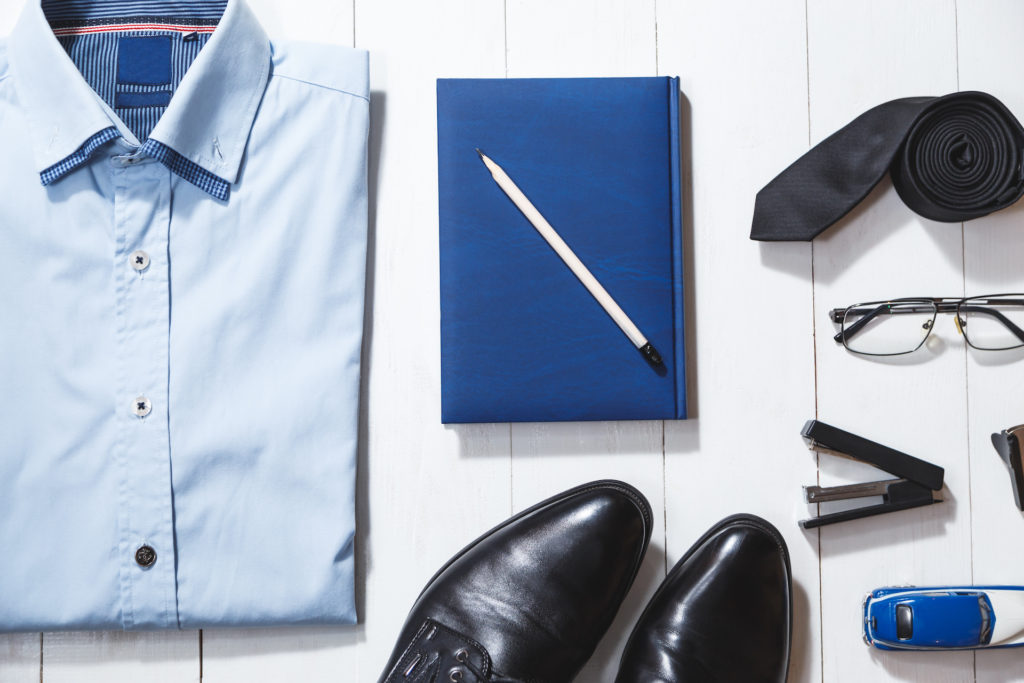 Wear a shirt with no tie. The shirt itself can be either white or light blue. Both colors go well with any slacks you decide to wear. Make sure to tuck the shirt in. In fact, to keep it simple, tuck in any shirts or t-shirts no matter what as it will give you a cleaner look. As a stylish accent, you can wear a belt. Jen recommends a woven belt in navy, gray, or brown. Additionally, you can wear brown loafers with socks that don't show for summer. Wear long socks with colors or/and patterns as accent pieces. 
Jen's second outfit recommendation:
Wear a T-shirt with a blazer (navy blue). Navy blue blazers will go with any T-shirt. Again make sure the t-shirt is tucked in. The belt can be the same as in the first outfit. However, for pants, Jen recommends dark blue jeans. Finally, wear white (no logo) fashion sneakers with "no-show" socks for summer. Wear long socks with colors or/and patterns as accent pieces. 
Jen's Tip: When folding your shirt, do two folds. The folds should be below your elbow. 
Business Dinner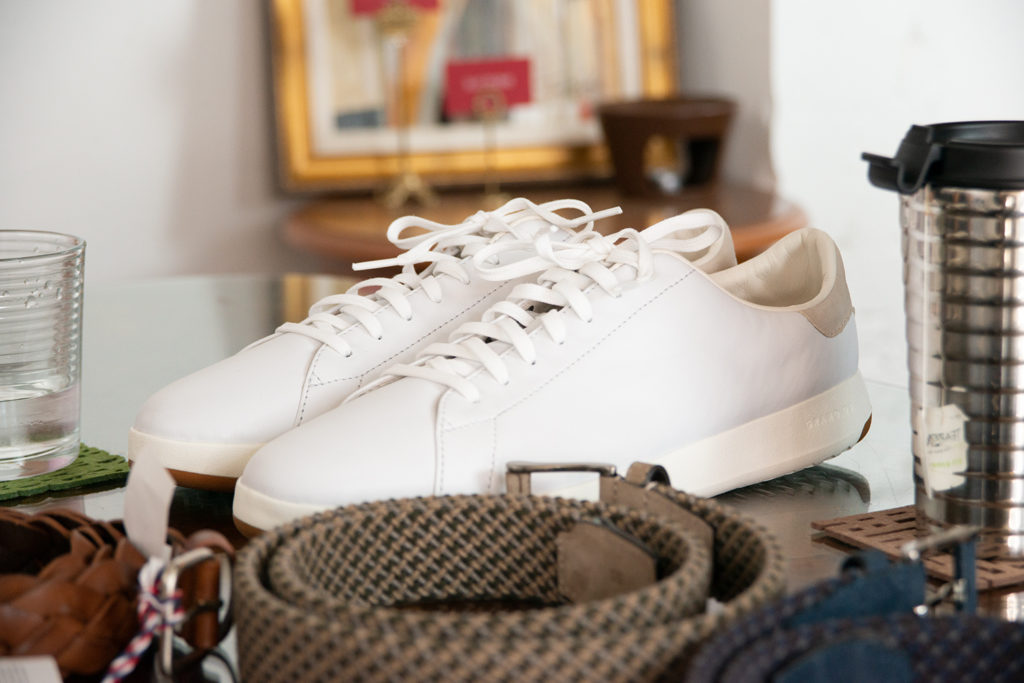 If this is a formal dinner, it is simple, wear a suit. However, if this is a more casual dinner Jen recommends wearing a casual jacket or a sports coat with a t-shirt underneath. If it is cold you can always go with knitwear instead of a T-shirt. Wear jeans and white fashionable sneakers. There is a high chance that dinners in Korea will lead to other locations so having the option to take off your jacket or sports coat would be wise. 
Jen's Tip: Bring a clutch to put your phone and wallet in. Don't leave them in your pocket especially if you are wearing a suit. 
Events/Conferences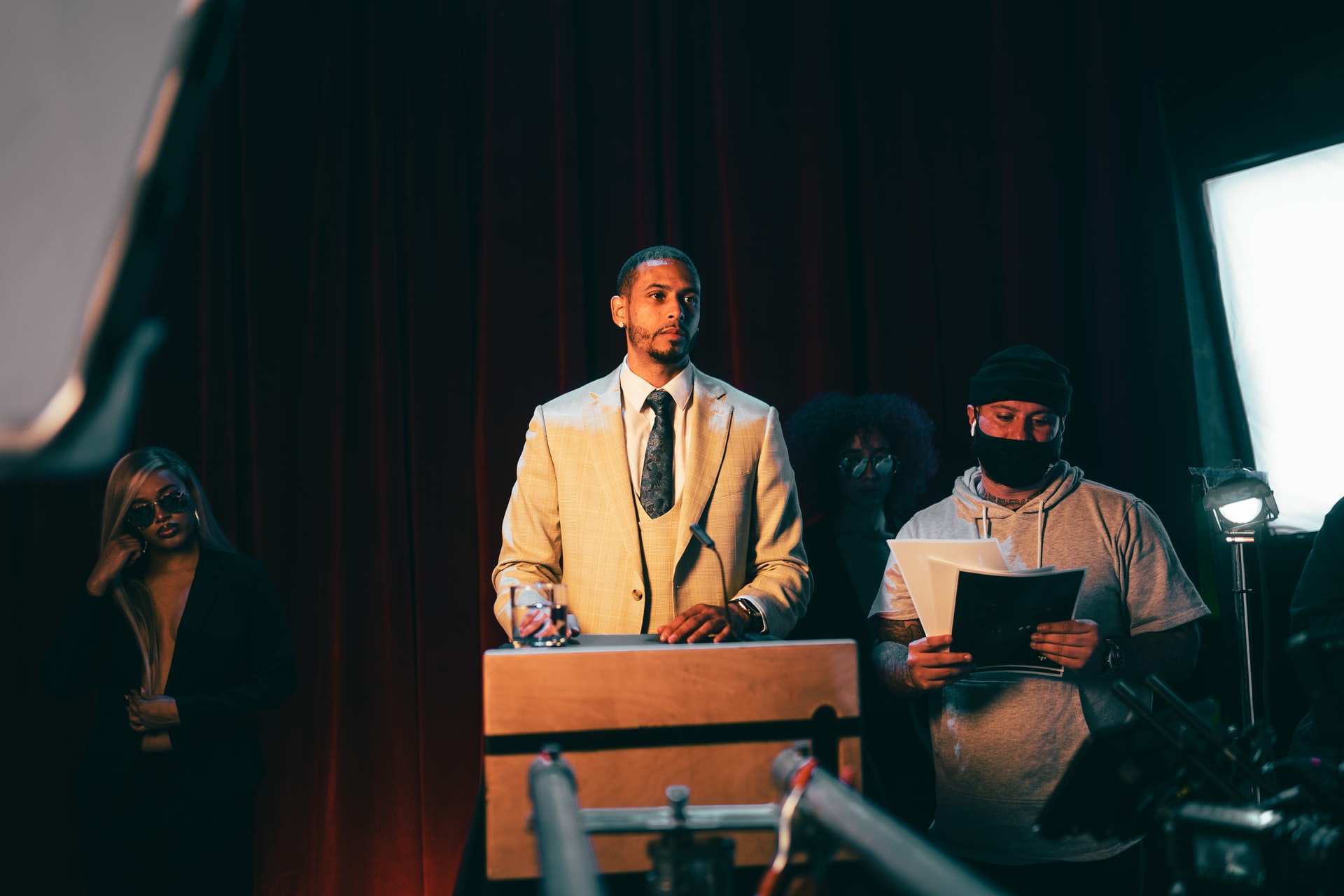 If you are going to be speaking at the event. Jen recommends a three-piece navy suit with a vest. A tie is optional. However, if you are just attending an event, wear a suit with a tie. This is because you will be meeting people for the first time and most likely you will not meet them again. Therefore, this will be your only chance to showcase your personal image. In addition, many attendees at conferences, especially if they are startup conferences will be in shirts and jeans while a few will be in suits and ties. In order to stand out at these events, a suit and tie will help. A conference is a place where people get together so they can do some form of business together. 
Jen's Tip: Keep your business cards in a stylish business card case instead of your wallet. 
Work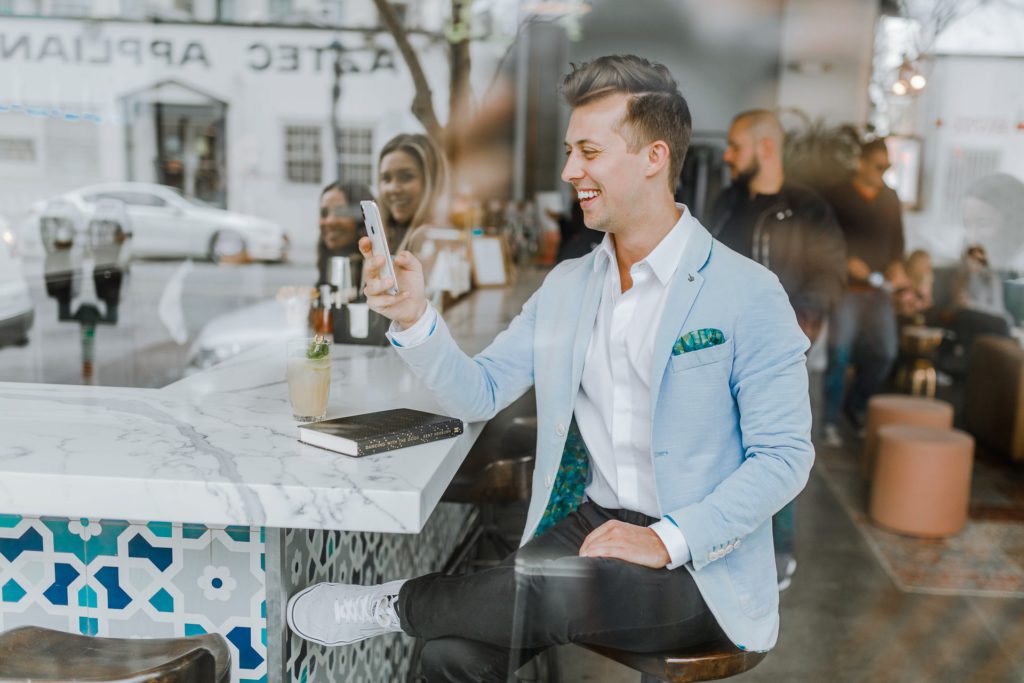 [CEO outfit]
If you are running a company, you become the face of your company. However, this does not mean wearing a suit to work every day. Especially for startup CEOs, it is all about dressing casually while running a business. It is important to look stylish and in control without looking old school. Jen recommends wearing a colored shirt with no tie and unbuttoning the top two buttons. Match your pants with the color of your shirt.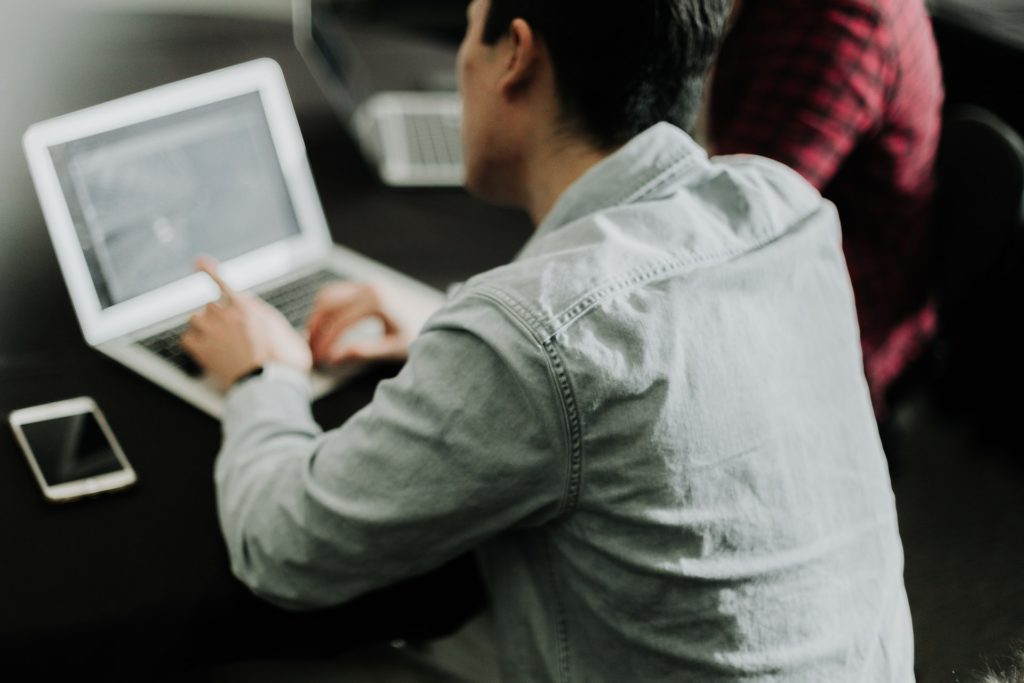 [Employee outfit] 
If you are working for a company in Korea, you might have to wear a suit. However, if you are working for a startup in Korea, you can dress a bit more casually. Jen's advice for dressing for work is to not be the least dressed up. That's why you should never ever wear shorts. Wearing jeans or pants with a shirt will always have you covered. However, the key is that since you will be at work for at least 8 hours you NEED to be comfortable in what you are wearing. So focus on shirts that are made with light and breathable materials.
Jen's Tip: Always have a suit jacket or blazer at the office in case you need to meet a client. 
For those interested in improving their personal image or having a personal image consultant in Korea, make sure to book a session with SUIT MAKE for a personalized 15-minute complimentary consultation for your new year's resolution. 
---
Sue is the Co-Founder of Seoulz. She is the mind behind all of Seoulz' creative direction and visuals.
All author posts