By now many of us have already been exposed to the world of augmented reality. AR in Korea is common especially in Seoul to see computer-generated content in real-world environments. However, only the big conglomerates like Samsung and LG are utilizing AR to better connect with their customers. Korean Startups and SMEs are not yet fully taking advantage of all the possibilities that AR can bring in regards to offering a better customer experience.
The core advantage of AR technology is that the hardware (smartphones/tablets) is available for a vast majority of people in Korea. South Korea has ranked at the top for having the highest percentage of smartphone owners. Pew Research Center estimates that South Korea had the highest smartphone penetration rate at over 95% and a 100% mobile phone ownership. Israel came in second at 88/86 percent respectively. 
Why AR in Korea has Huge Potential
The fact that South Korea has such a high smartphone penetration rate, it is the perfect country for businesses to use AR technology. All companies inside and outside of South Korea share a common goal of getting customers to use their service or purchase their product. AR technology more deeply engages customer senses by immersing them in enhanced environments. Thanks to the advancement in smartphones, millions of users are now walking around with AR-capable devices right in their pockets. So how can businesses in Korea take advantage of AR? Let's look at some of the global companies that are already using AR technology for better customer experiences. 
AR for Furniture Placement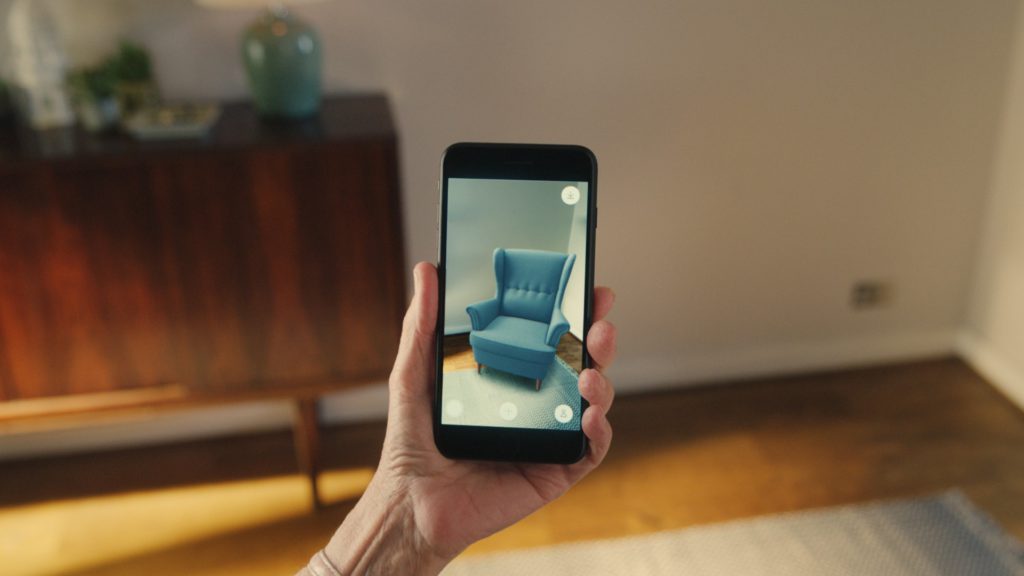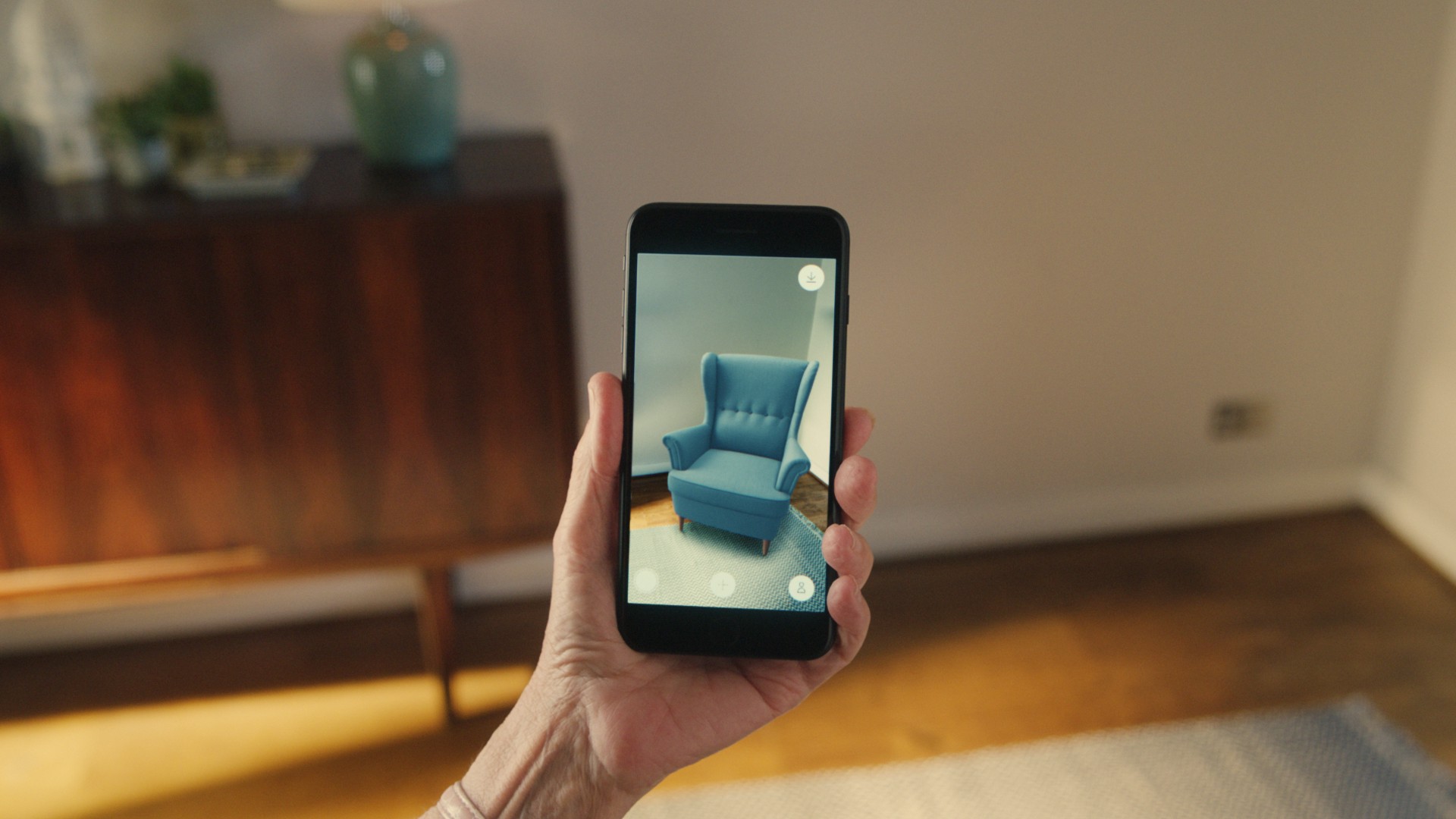 One of the first businesses that started using AR was the Swedish furniture giant IKEA. They created an app that allowed customers to place IKEA's furniture into their living room, bedroom, kitchen, etc. Customers simply used their smartphones or tablet to place sofas, cabinets, beds into any area in their home. Therefore, they were able to get an actual look at how a particular piece of furniture will look in their home before they make the purchase. The bigger furniture stores in South Korea like Hanssem, Modern House, and House Ggumin do not offer this kind of AR experience.
IKEA Korea will be offering their "IKEA Place" in Korea on October 5th which could be bad news for many furniture companies in Korea. However, any brick-n-mortar store in Korea that offers high-end furniture needs to quickly incorporate the same AR experience. It doesn't even have to be furniture stores. Any store that sells items for the home can attract more customers by allowing them to bring the product from the store to their home digitally. 
Try it On with AR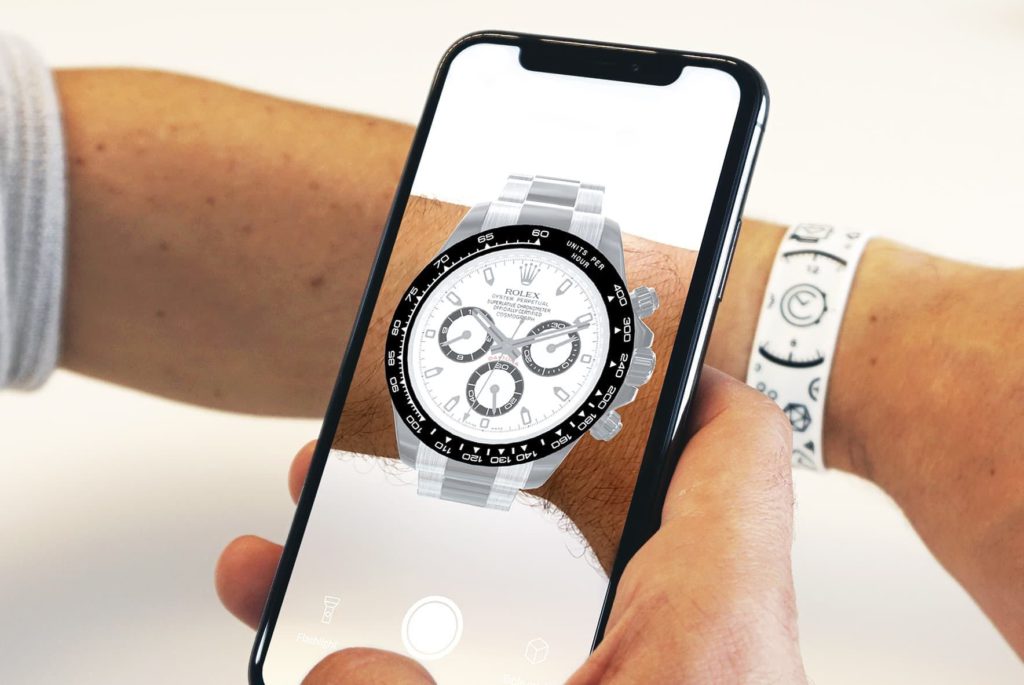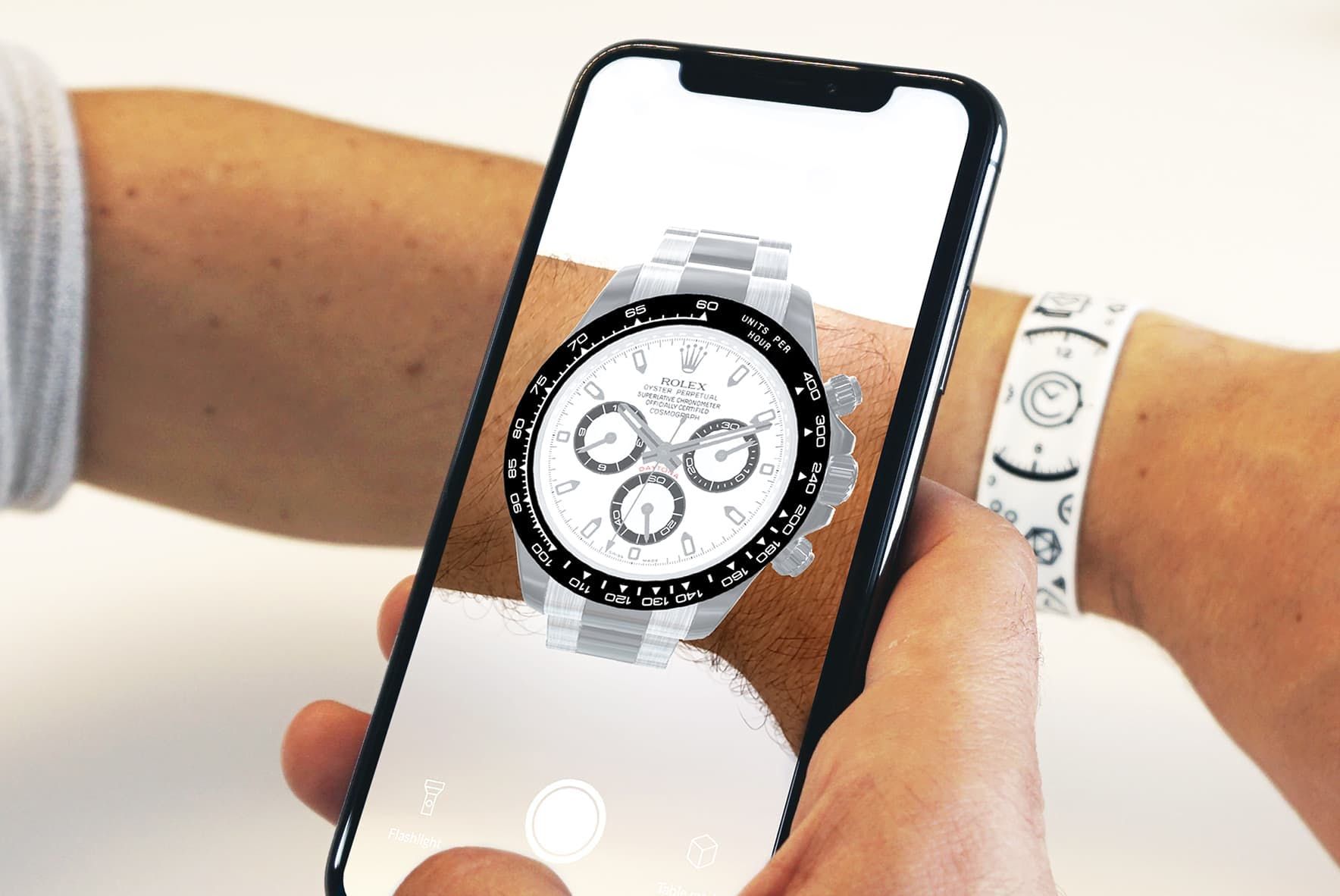 Rolex has developed an app that allows customers to try on a Rolex watch on their wrist. Therefore customers can use their tablet or smartphone to see how a particular Rolex looks on their wrist. Customers can switch sizes and models with a push of a button. This means customers do not have to physically go to a Rolex store to try them on. They can try on as many models in a short period of time in the comfort of their homes. While there are many accessory online stores in Korea however none are using AR technology to promote their brand.
Gentle Monster one of the hottest eyewear brands in South Korea is rather focusing on creating AR glasses that can connect to your smartphone with their partnership with HUAWEI. However, their focus should be on offering a better customer experience by allowing customers to try on their many selections by simply using their smart devices. If they don't offer this kind of service, another startup will. 
The Perfect Fit with AR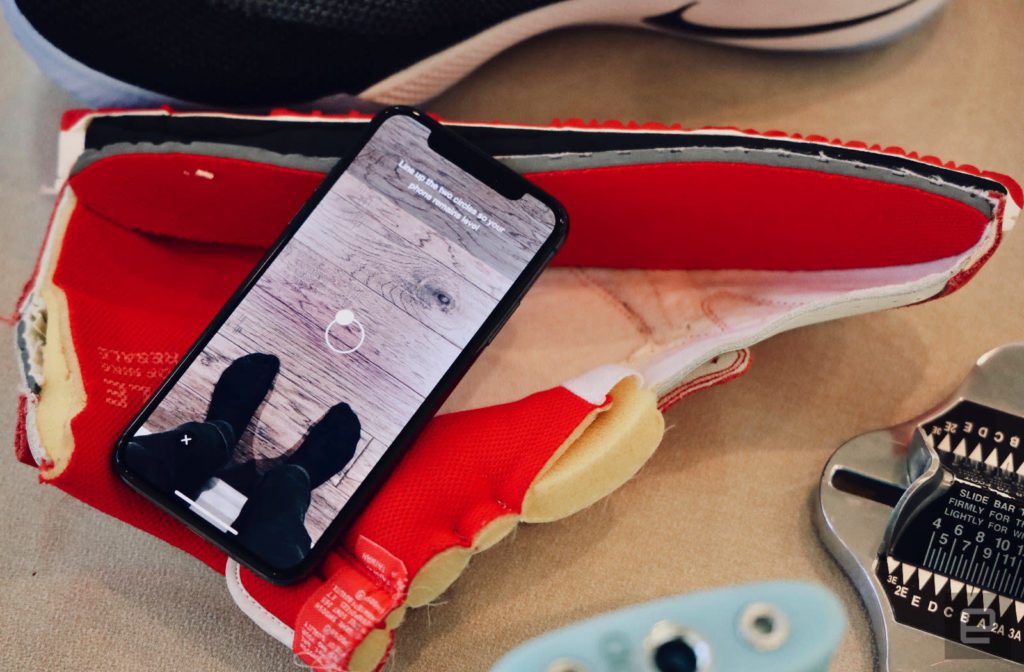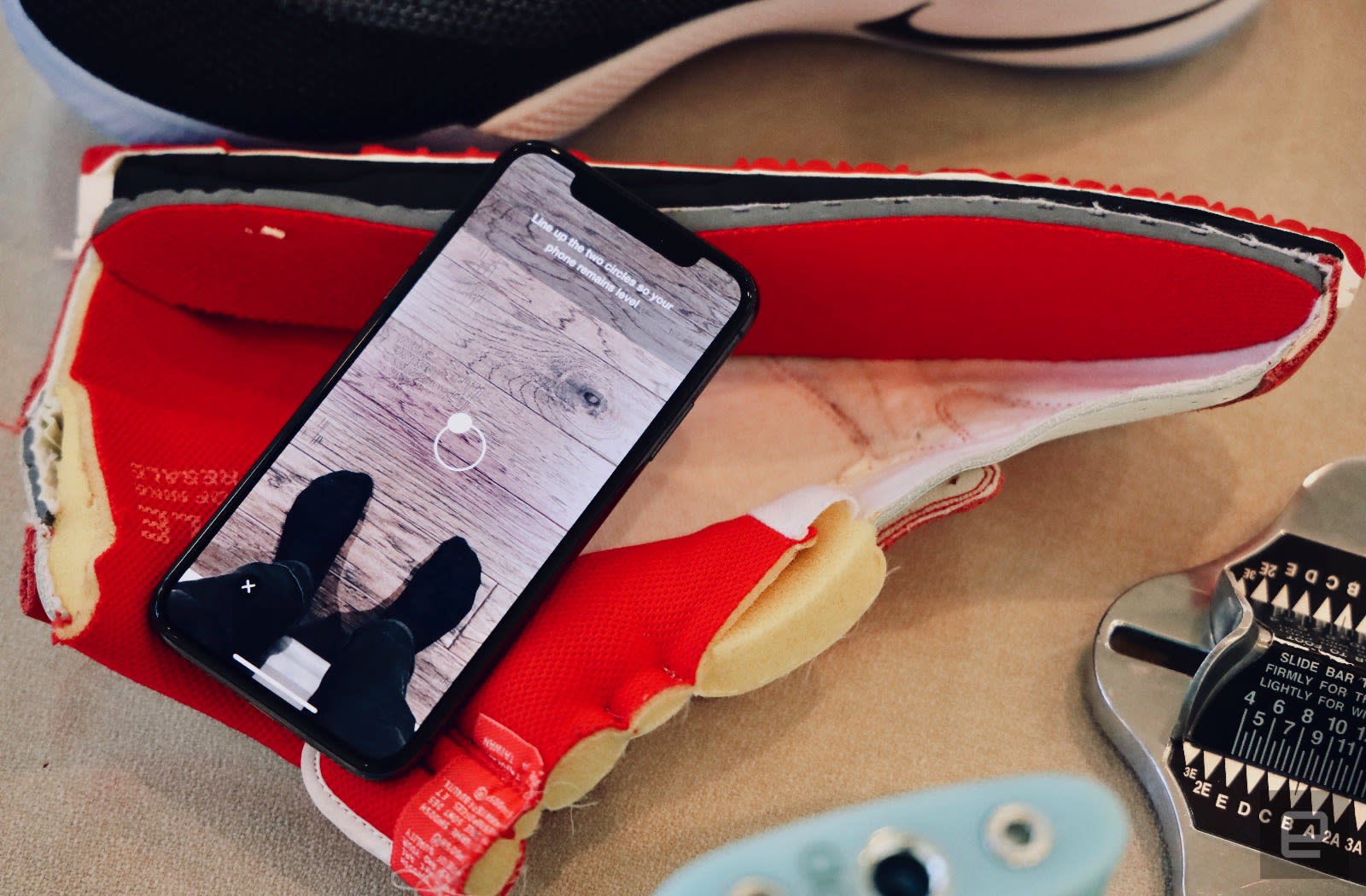 Nike used AR technology to allow their customers to order the right size shoes. The problem with ordering shoes online is that you can't be sure if the shoe will fit or not. Nike ended up designing an AR app where the customer uses their smartphone or tablet to point the camera to their feet with only their socks on. The app will let the customer know where to position your feet relative to the camera. Then the app will measure your foot size. The app will then recommend the correct shoe size.
A startup in Korea called Kadu:Kudu is using a similar strategy for women's shoes. They offer virtual fittings so you don't have to leave your house. Kada:Kudu's solution to sizing a person's shoe size is called "Size Me". It uses image recognition and measurement software to size a customer's foot. Customers simply put a standard-sized sheet (A4) of paper under their feet and stand with their heels against a wall when taking the picture. Sure the technology is not as advanced as Nike but Kadu:Kudu has the right idea. 
AR in Korea now easy with SDKs
For many startups and SMEs in Korea, AR could be intimidating. Many might feel it could be too expensive to implement. However, AR development is actually very cheap. There are many options for free open-source AR SDKs which are open to contributions and can be extended with new features proposed by developers. While most are demo versions, once you find the right SDK for your business there are several pricing plans depending on the business's needs. Another good news is that if you need to develop your AR app for iOS and Android, all AR toolkits are compatible with both. So do your research and take your businesses to the next level with AR. 
---
John is the Co-Founder of Seoulz. He has covered the startup, tech & blockchain scene for over 7 years and has written over 700 articles regarding the Korean startup ecosystem. Using Google SEO, he has brought global attention to Korea's tech scene. Email him at john@seoulz.com
All author posts