Tech and innovation are putting on their sheet masks – Global skincare brand Beiersdorf wants to find the next pioneer of K-Beauty with its K-Beauty Accelerator "NX." The German-based Beiersdorf is a leading provider of innovative, high-quality skincare products with over 135 years of experience in the beauty industry. They own world-famous skincare brands such as NIVEA, La Prairie, and Eucerin, is has joined the K-beauty race.
Beiersdorf Korea
Beiersdorf first entered Korea back in 1997 when they established a local company called NIVEA Seoul. This was their way of building a long-term perspective on the Korean market. Then in 2012, they introduced Eucerin and now they hold the #1 market share for lip care, deodorant, and sunscreen categories in Korea. In 2019, Beiersdorf Korea launched its beauty startup accelerator, NIVEA Accelerator (NX). Their first batch of startups finished the NX Accelerator program and one of the startups LYCL was able to get investment from Beiersdorf's venture fund. Therefore, the investment proves Beierdorfs desire to find beauty innovations through tech and strengthen its footprint in the K-Beauty market. NX is now entering its second batch and has already achieved a unique market position as the first global beauty accelerator in Korea.
K-Beauty Accelerator Launched in Korea
On July 25th, 2019, Beiersdorf Korea held the official opening ceremony. The party was joined by the five selected startups and a host of guests. Beiersdorf is the first brand to ever launch a K-beauty accelerator in Korea. In partnership with WeWork, the beauty giants first announced their plans for a beauty innovation hub in December 2018. Beiersdorf Korea understood that the Korean market was among the largest beauty markets in all of Asia. In addition, the Korean beauty market was at the forefront of innovative skincare products as well as digitalization. Therefore, many of the latest trends and innovations in the beauty industry like beauty tech and personalization have come out of Korea.
Beiersdorf has made Korea the flagship location for its NIVEA Accelerator. No other location in the world has the combination of a leading-edge startup ecosystem, technology ecosystem, and "beauty" ecosystem. Therefore, this makes Korea the best space for developing new skincare trends and innovation.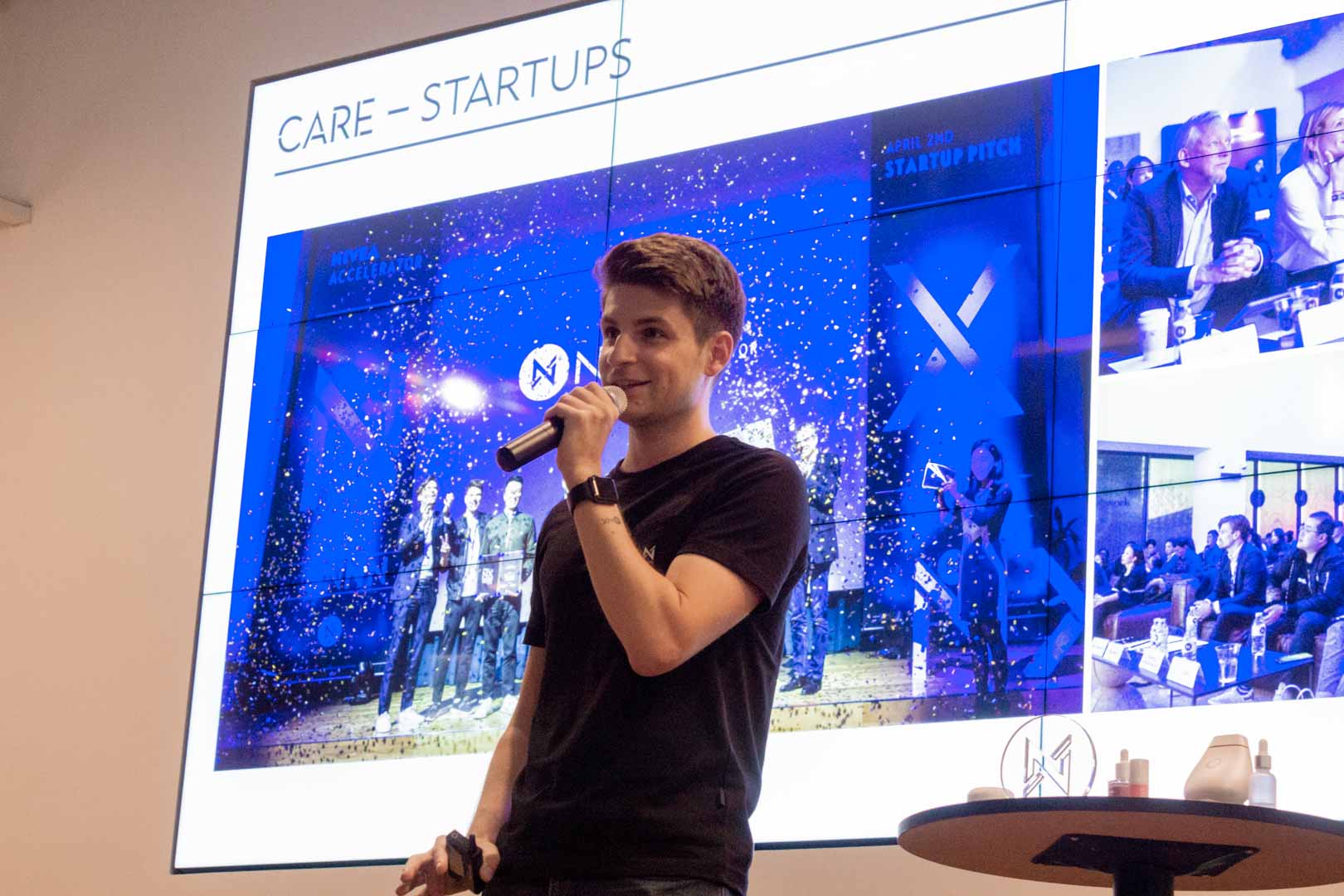 How the NX Accelerator was Born
Jacek Brozda, Manager of Ventures and New Business, shared that the initial idea came about a year ago. Inspired by the booming startup scene in Korea, the team wanted to do something "out of the box". At first, the team wasn't sure whether the concept will get approved. However, the board member for Asia-Pacific, Mr. Ralph Gusko, loved the idea of a beauty innovation hub. Ralph encouraged the team to carry on with the idea. And as a result, the team was able to secure funds and execute the program. Within a few months the team set up everything bottom-up, including brand development, space design, startup scouting, and selection. Over 200 startups were evaluated for the launch of NX in Korea. Furthermore, for their second batch more than 250 candidates.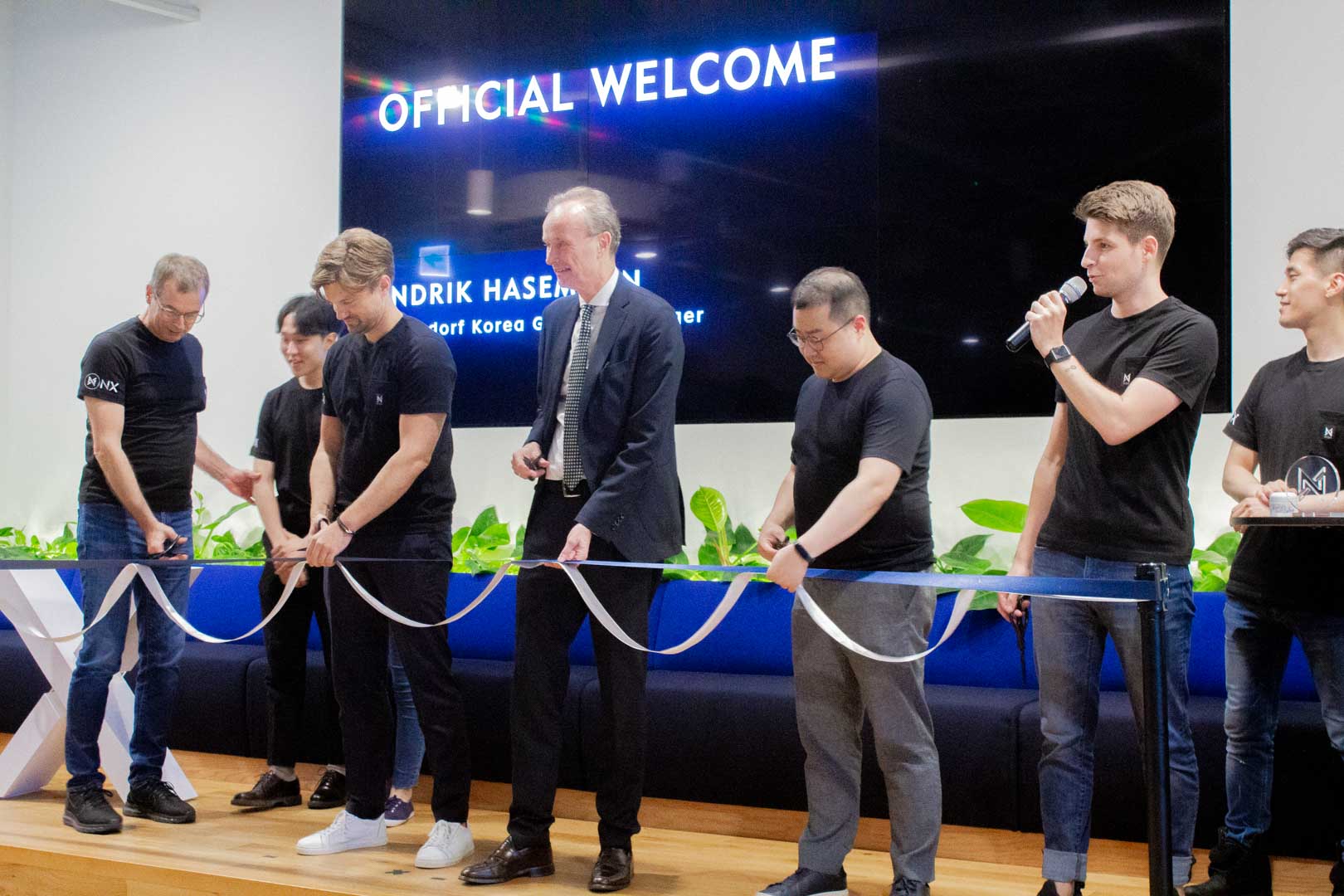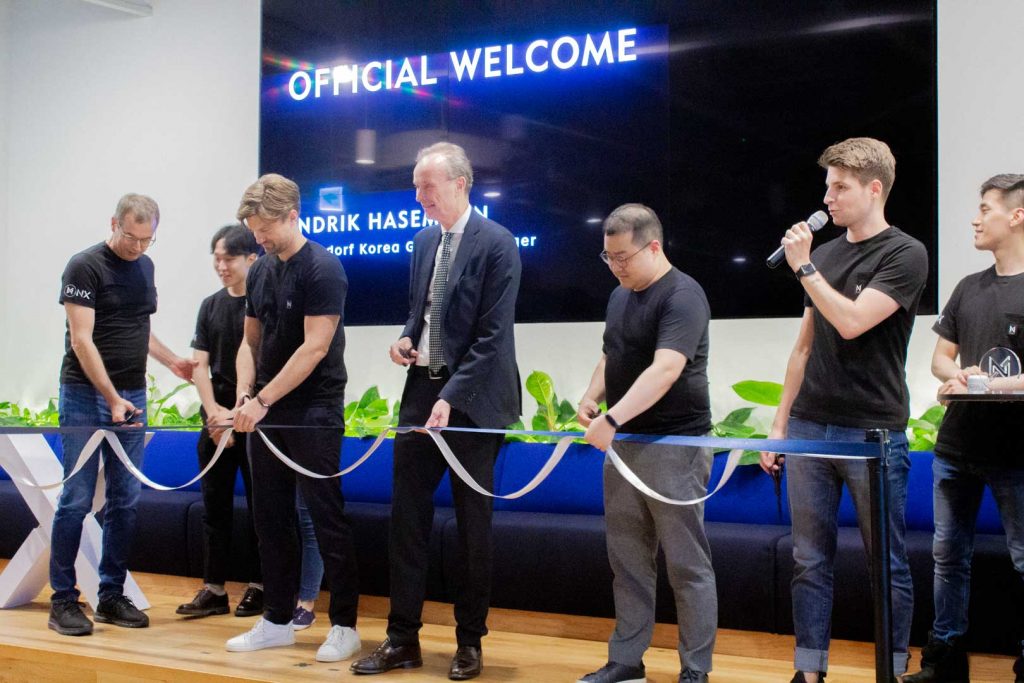 Cutting the Ribbon with German Ambassador, Stephan Auer
Also present at the opening event was German Ambassador, Stephan Auer. During his speech, Auer shared that the NX accelerator is a great opportunity for both parties. As a global brand, NIVEA helps startups broaden their horizons. In addition, it gives them access to a worldwide market. On the other hand, startups provide their technical skills and digital knowledge. They can help traditional companies adapt to current and future trends. Furthermore, the ambassador believes that through the NX Accelerator, both startups and Beiersdorf "can become the backbone of Korea's economic future and sustainability."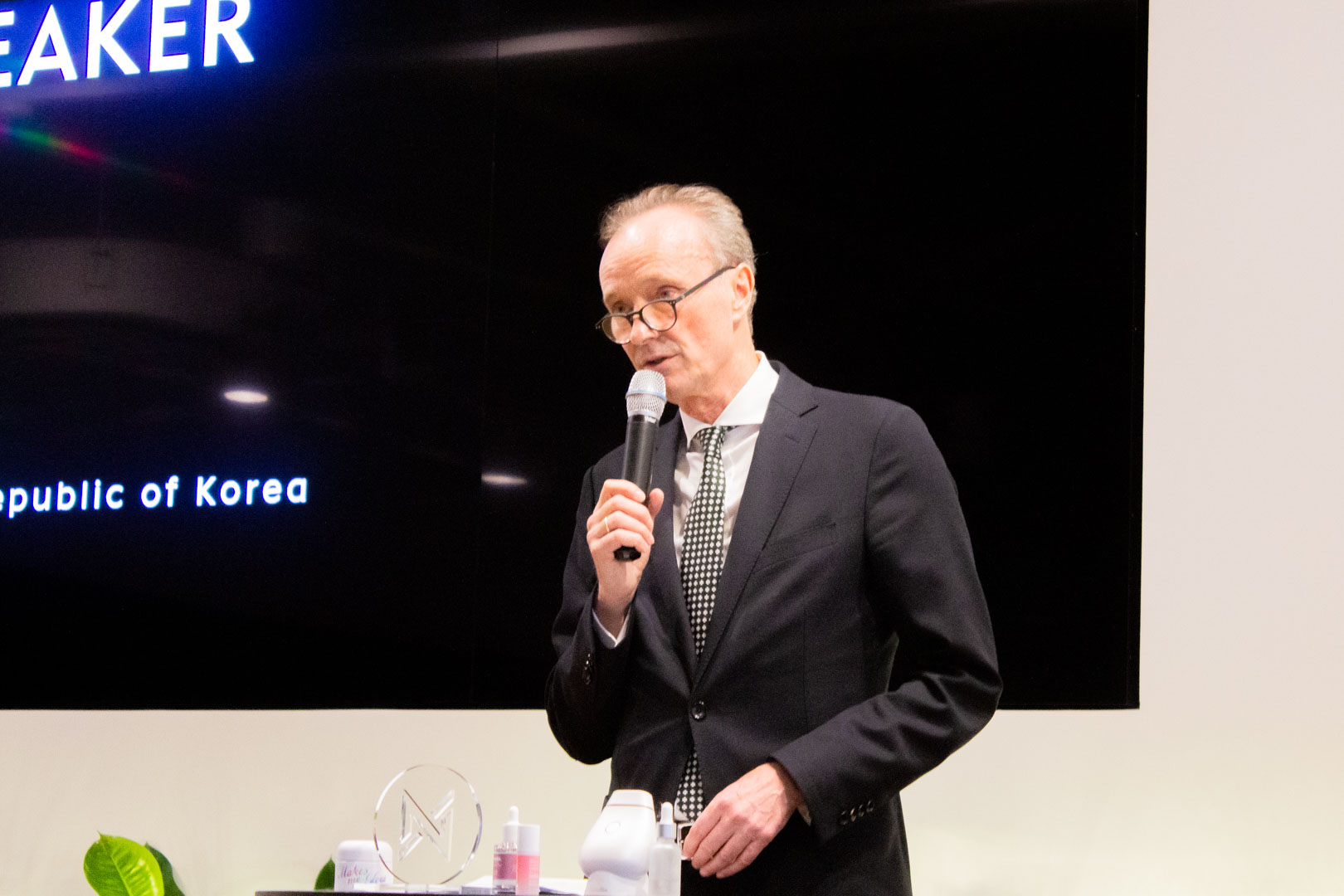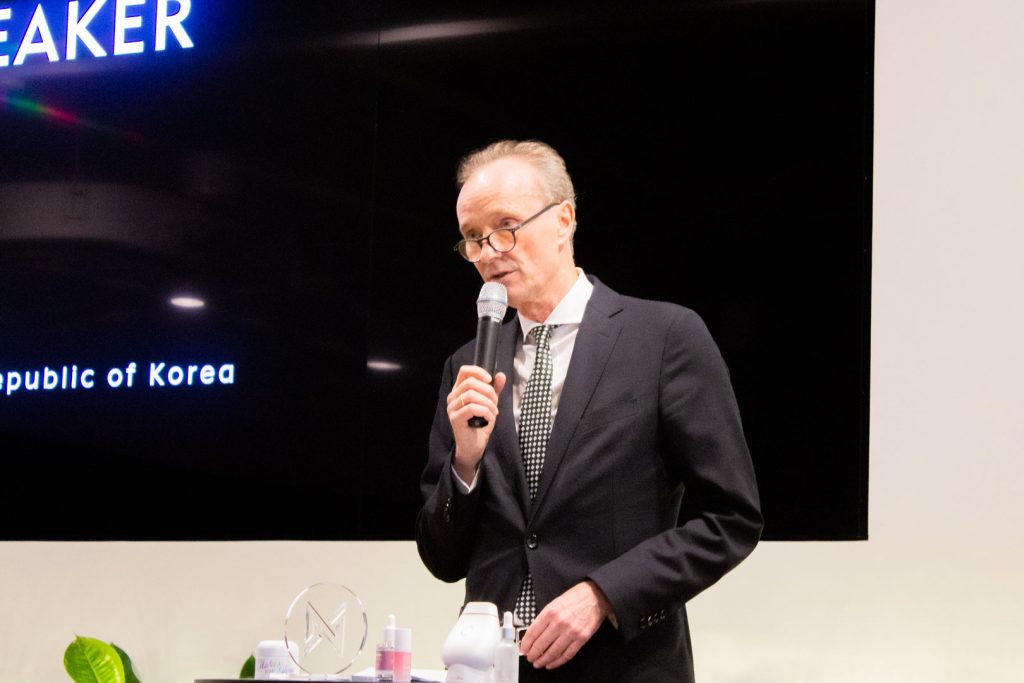 "The NX accelerator program sets an example and shows the diversity and liveliness. It's a complementation between German-Korean economic relations."
Advantages of Doing Business in Korea
K-beauty and the Korean cosmetics industry have been dominating the Asian beauty market for years. It has found huge international recognition. Korea's makeup products alone are globally competitive due to the Korean Wave and the positive feedback from consumers on the quality of K-beauty products. This makes Korea one of the leading experts in the beauty industry worldwide. The Ministry of Health and Welfare aims to export more than $7.5 million worth of cosmetic products yearly with more than 275 cosmetic companies and startups in Korea to have yearly sales of over $4 million. Therefore, South Korea is looking to become the 3rd largest cosmetics exporter in the world by 2022. This kind of rapid growth will contribute to the creation of over 70,000 jobs in the beauty sector in Korea.
With NX Accelerator, Beiersdorf can work closely with future beauty disruptors and innovators. It allows them to identify long-term partnerships for skincare innovations, new business models, and investment opportunities to secure long-term success for Beiersdorf. In addition, there are over 500 beauty startups in Korea so it is a difficult process to select the right startup for their program. They need to find a startup they see for potential collaboration projects. The ultimate goal is to establish a complete win-win partnership between beauty startups and Beiersdorf. Therefore through the NX Accelerator, they will look to deliver global business opportunities to the startups, while at the same time bringing innovation to the existing businesses of Beiersdorf.
NX Accelerator – First Batch
The NX team and their first five startups; Unpa. Cosmetics (LYCL), Reziena, Limese, Glowhill, and Panda worked out of WeWork, Hongdae. The beauty entrepreneurs worked hard to revolutionize the beauty industry with NIVEA's support. For one year, the beauty startups collaborated with NIVEA in a strategic partnership agreement. Support ranged from mentoring, investment, strategic projects, space as well as global exposure. For instance, in August of 2019, the NX Accelerator and the startups showcased their projects at the Indie Beauty Expo in New York. Overall the average growth rate of beauty startups was 130%.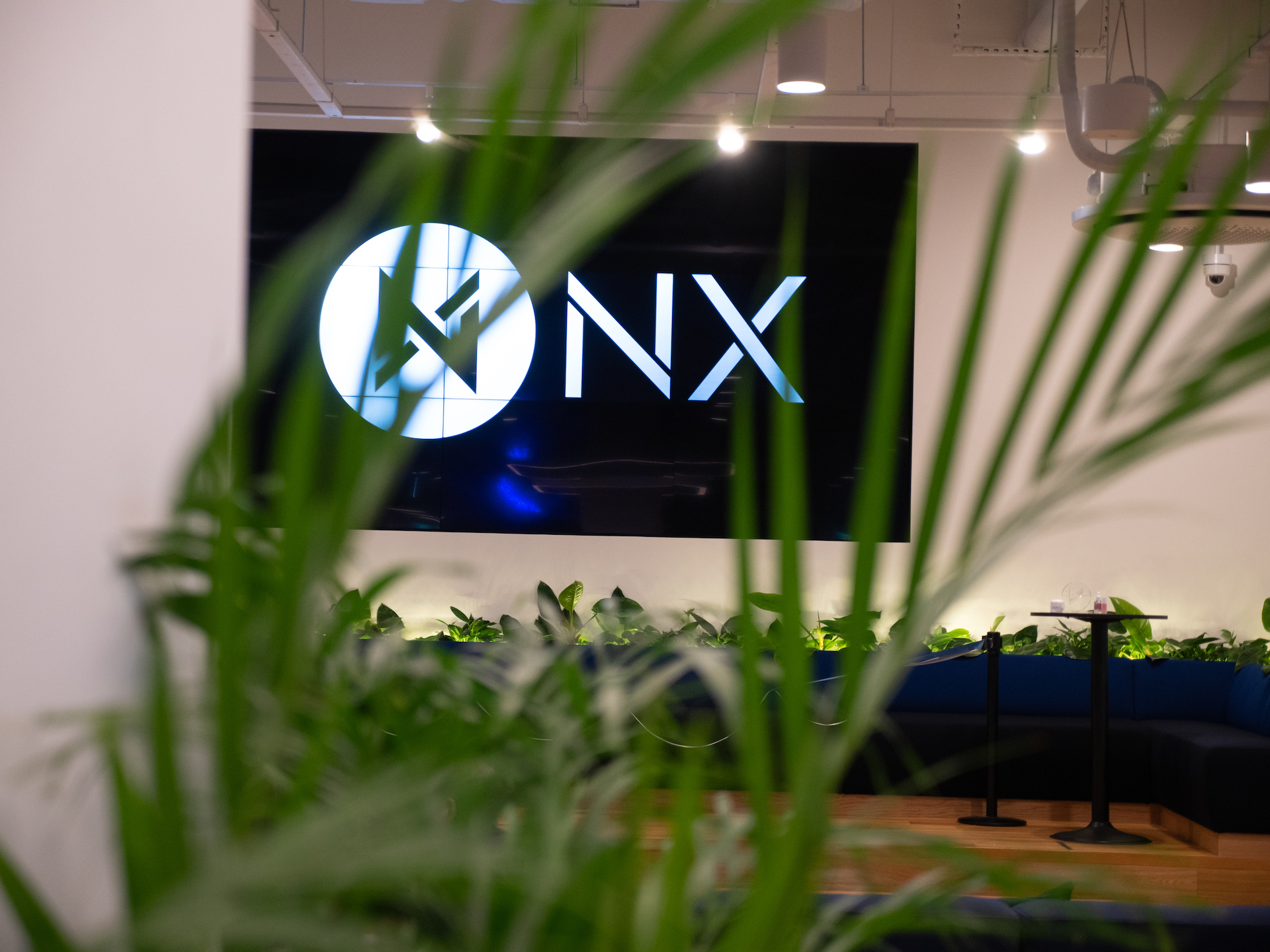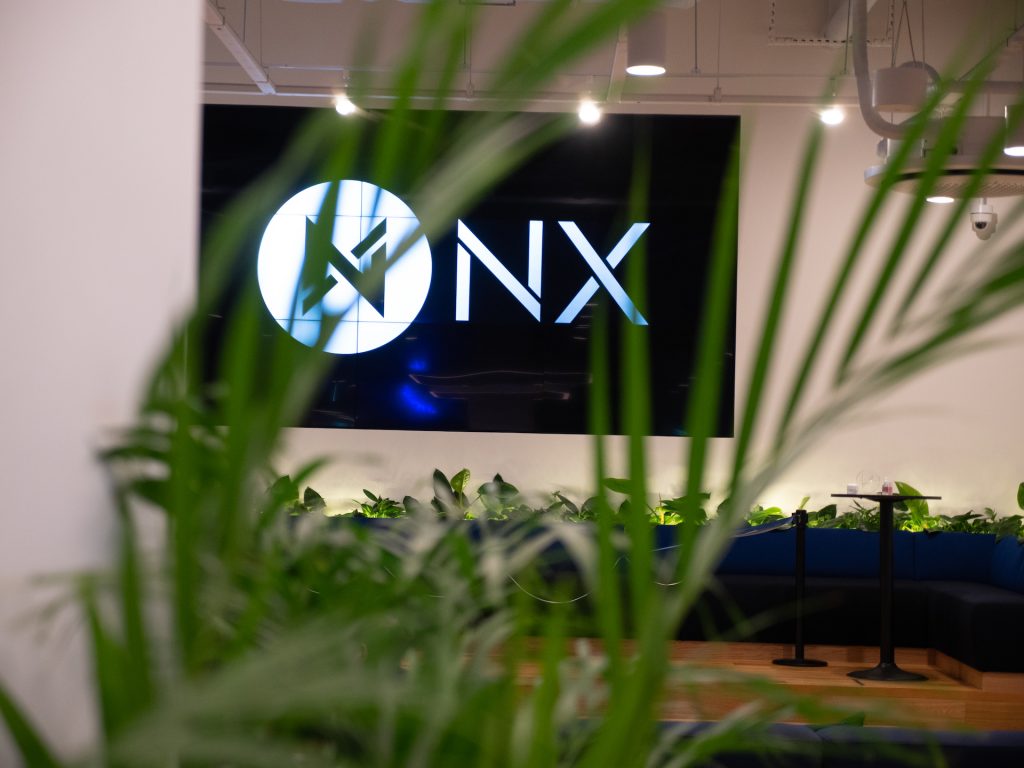 NX Accelerator – Second Batch
Through the first batch, NX Accelerator was able to gain important experience which will help further develop their program. For the second batch, NX focused on startups with a proven business model and some traction and growth. The five startups selected from over 250 applicants were:
BEIGIC – Minimalistic vegan skincare brand, powered by coffee
ICE CREATIVE – Leading beauty influencer network with D2C beauty brands
FEMMUE – Premium face care brand inspired by flower therapy
WOOHWAMAN – Innovation platform for co-creation with beauty consumers
AIONCO – A B2B platform for global e-commerce of Korean skincare brands
The second batch has already started their one-year program.
The Top Beauty Accelerator in Asia by 2022
NX Nivea Accelerator is well on its way to becoming the #1 beauty accelerator in Asia. They are already the #1 beauty accelerator in Korea. Their goal is for up-and-coming beauty startups in Asia to see NX Accelerator as the leading destination for acceleration. The main reason for the success of the program was its focus on finding high-quality startups. They put a lot of importance on looking at the team and the founders before looking at the company's overall potential. Since their program is a year-long program compared to other accelerator programs that only last 3-6 months, it is important to find passionate entrepreneurs who are eager to work with NX and Beiersdorf.
NX Accelerator has already become the top beauty accelerator in Korea. Now they are on the journey to becoming the leading beauty accelerator in Asia. Therefore, in order to become the top beauty accelerator, NX will look to take the program to China at some point. There has been a rise in local brands in China and NX feels that C-beauty is coming. China is such a huge market that many of the brands will not have to leave China to find success. Will NX open a beauty accelerator in China? Stay tuned.
---
Sue is the Co-Founder of Seoulz. She is the mind behind all of Seoulz' creative direction and visuals.
All author posts