The South Korean government plans to invest heavily in the electric vehicle (EV) industry in the coming years. The electric vehicle industry in Korea is in massive growth thanks to the support of the government. That support is only going to increase with the election of President-elect Yoon Suk-yeol. During his campaign, Yoon Suk-yeol pledged to ban the registration of internal combustion engine cars starting from 2035.
It seems like South Korea will be implementing the same low-emission subsidy/tax credit strategy used by the UK, US, and China. However, the key will be South Korea's investment into their EV charging infrastructure. This will be a difficult balance as EV infrastructure only makes commercial sense if South Korea has enough EV vehicles on the road to use it. And EV customers will be hesitant on buying EV vehicles in Korea if there aren't enough places to charge them. This is why the South Korean government increased charging stations in Korea by 3,000 in 2021 in hopes to get 3 million EVs in Korea by 2025.
They will do this by providing support for EV purchasing for at least the next 4 years. This article will focus on how South Korea will make this happen in the coming years.
EV Subsidies in Korea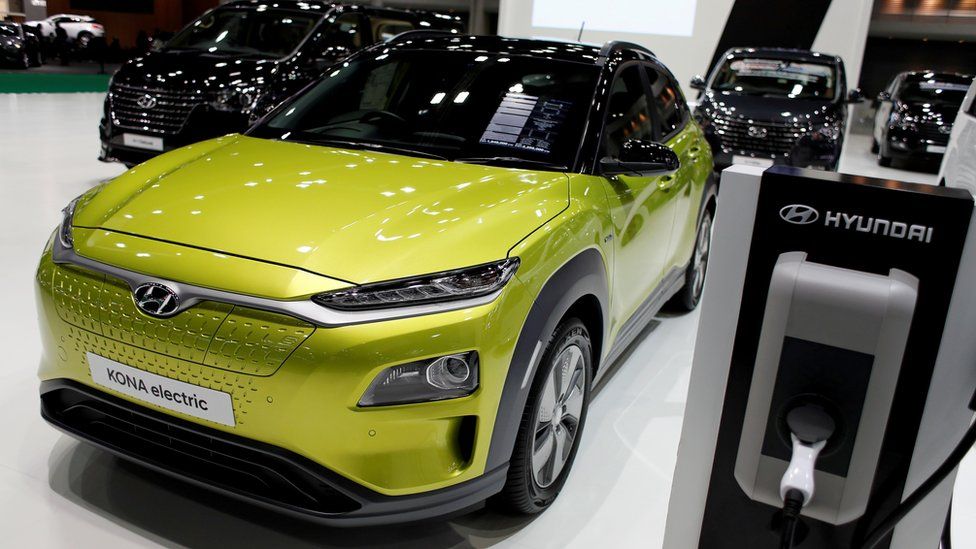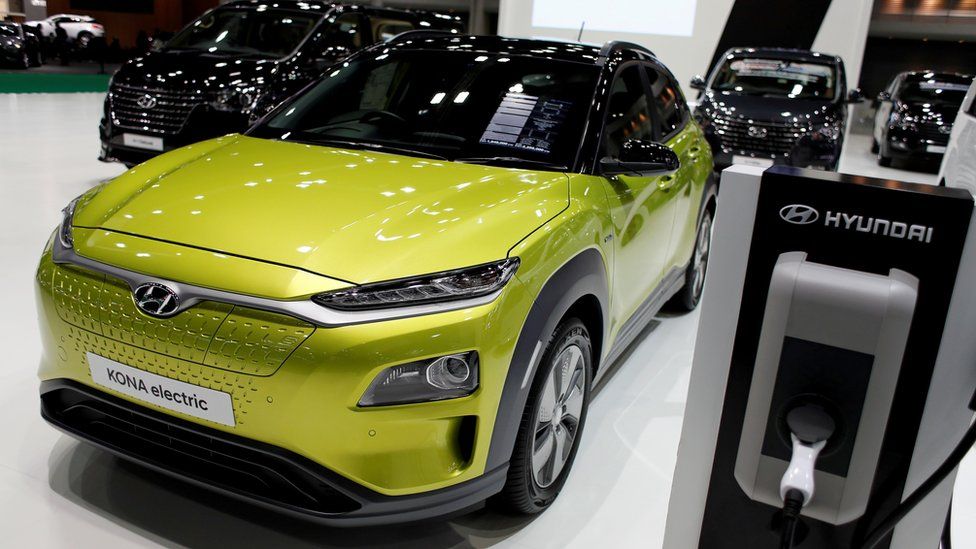 The South Korean government has increased electric vehicle subsidies to $4 billion until 2025. In addition, the subsidies for hydrogen vehicles will also be extended until 2025 for all vehicle types. These subsidies will undoubtedly increase the sale of electric vehicles in Korea in the coming years. Here is how it will work. Electric vehicles that are priced below 60 million won will receive a subsidy of up to 19 million won. If they purchase an electric vehicle that is priced between 60-90 million won will only get 50% of the subsidy (9.5 million won). EVs above 90 million will get no subsidies. This means Korean customers will be able to purchase an electric vehicle in Korea for a 33% discount.
The Korean government gave subsidies for over 75,000 EV vehicles in 2021. In 2022, they estimate that number will increase to over 165,000. There are even talks of adjusting the subsidies in the future.
Sales Quotas for EV Sales
The South Korean government has also created a sales quota for car manufacturers to have 15% of their sales come from electric vehicles. If companies sell more than 15%, they will be allowed to sell their credits to other companies. The aim is to have 20% of all cars in Korea be battery-electric or fuel celled cars. The ultimate plan is to add 3 million electric vehicles in Korea by 2015. This will mean that the public sector will produce only electric vehicles from here on out.
"Green cars will become more popularized from this year and the government will support innovations based on supply and demand to help Korean companies cement their lead in the global market," said Prime Minister Chung.
Hyundai Motor Co. plans to sell 290,000 EVs by 2030 in South Korea. This will raise their portion of total sales to 36%. They will also stop selling internal combustion engine models starting from 2040 in not only South Korea but also China and the United States.
Electric Battery Industry in Korea
Since electric battery packs are the most expensive component in an electric vehicle (33% of total production costs), the South Korean government is investing in its own battery material development infrastructure. This will also play a big role in lowering the cost of EVs for Korean customers. South Korea stated back in early 2021 that they will invest $21 million to build testing infrastructure for local producers of materials and parts for rechargeable batteries. This is a big commitment and shows that the rechargeable battery industry in South Korea will also grow in the coming years. 
Expansion of Charging Stations in Korea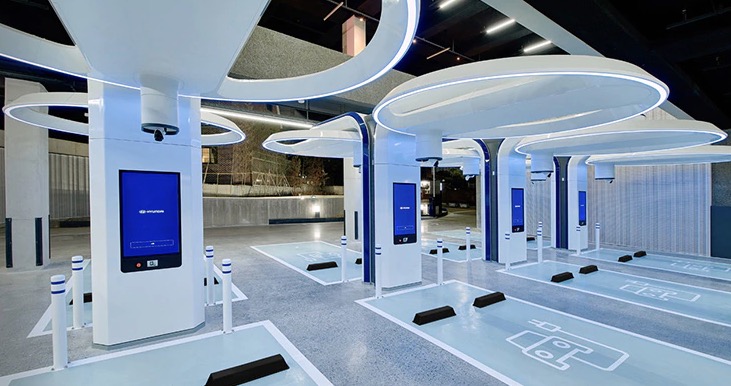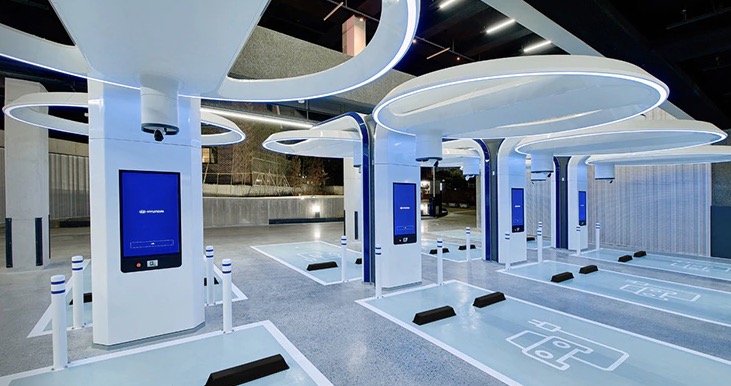 With the growth in EV production and purchasing incentives for Korean customers, South Korea will need more charging stations. A lot more. The South Korean government already has stressed the need to greatly expand the amount of charging stations in Korea. For example, laws are being implemented that new buildings will be required to be equipped with EV chargers. In addition, South Korea installed 3,000 new fast-charging stations for electric cars by the end of 2021. Here is how these charging stations were broken down. 
2,280 charging stations at locations such as private supermarkets
290 charging stations in parking garages.
300 fast-charging stations at pit stops.
123 high-powered charging stations by the automotive industry
All these were installed with government support. The number of charging stations rose to over 12,000 by the end of 2021. Moreover, by 2025, South Korea wants to expand the number of EV charging stations to 500,000. At the moment, it takes 20 minutes to fully charge an average electric vehicle using a high-powered charger. On a full charge, an EV vehicle can travel 250-300 km. This is around the same distance of driving from Seoul to Busan. However, the ultimate goal is to extend the maximum range of electric cars to at least 600 kilometers and hydrogen vehicles to at least 800 kilometers. Therefore 450 hydrogen fuel dispensers will also be built throughout Korea by 2025. 
Tesla in Korea
Tesla recently launched their electric SUV Model Y in Korea which is their second model, the first being the Model 3 to enter the Korean market. The SUV Model Y will be priced at a little over $54,000 (59.99 million KRW). They set the price at 59.99 million won so Korean consumers can receive the full subsidies. The longer-range model will cost 69.99 million won and the performance trim will cost 79.99 million won. So if Koreans choose to purchase the latter two, they will only get 50% of the subsidy. 
Tesla will also build supercharger stations in 27 locations across Korea. In addition, they added 8 maintenance centers in Korea by the end of 2021. Currently, Tesla accounts for 25% of all Electric vehicle sales in Korea. 
---
John is the Co-Founder of Seoulz. He has covered the startup, tech & blockchain scene for over 7 years and has written over 700 articles regarding the Korean startup ecosystem. Using Google SEO, he has brought global attention to Korea's tech scene. Email him at john@seoulz.com
All author posts