The XR market is one of the hottest/fastest-growing industries in the world. XR refers to extended reality and incorporates both AR and VR technology. The global VR market alone is projected to reach $5.1 billion by 2023. The South Korean government has supported the Korean tech startup scene which includes the AR and VR industry in South Korea. This has included direct financial support as well as tax incentives.
Back in 2017, the South Korean government created a $34.5 million fund dedicated to VR startups that specialize in VR gear and content. Those behind the fund were the Ministry of Strategy and Finance, ICT and Future Planning, the Ministry of Science, the Ministry of Trade, Industry, and Energy, and the Ministry of Culture, Sports and Tourism.
Now in 2021, the South Korean government plans to invest an additional $371 million in the extended reality (XR) industry which includes both AR and VR sectors. The Ministry of Science and ICT will use the $371 million to boost XR development. $40 million will be spent on integrating XR technology in key sectors such as education, retail, healthcare, manufacturing, construction, and defense.
AR and VR Startups in Korea 
There are many innovative AR/VR startups in Korea that focus on content for augmented reality glasses and virtual reality content. However, the Korean government will now start to support AR and VR startups in South Korea that focus on using XR technology in different industries. For example, they will support startups that use AR/VR technology to train healthcare workers and create virtual worlds for students for educational purposes. In addition, the government will support AR/VR startups that use this technology to improve military training.
South Korean telecom operators have been actively pushing out AR and VR services since the launch of high-speed 5G networks back in 2019.
The Korea VR-AR Industry Association
The Korea VR/AR Industry Association (KoVRA) is the communication channel for the Korean government in regard to the VR-AR industry. KoVRA has conducted various projects since its founding back in 2015. Their aim is to be the center of the VR-AR business in Korea, a cutting-edge VR-AR academy, and a VR-AR Global Information Hub/Research Control Tower. Therefore, they support technological training, testing, and marketing.
The KoVRA complex is located in Sangnam Digital Media City Nuriggum Square. There you will find Digital Pavilion, a space open to all VR/AR developers, businesses, and research institutions. Furthermore, the space has 4D scanners, studios for VR live broadcasting, and the latest VR equipment. This is the go-to place in Seoul for startups to develop new VR content.
KoVRA also offers rent-free offices for VR-AR startups. In addition, they facilitate investment pitching events and business matching to help VR/AR startups grow.
Korea VR-AR Festival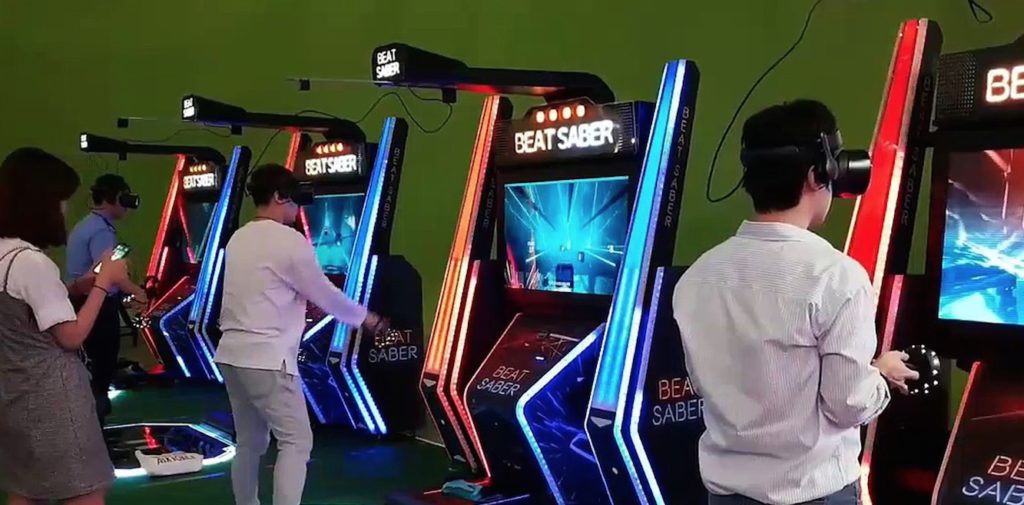 KoVRA holds one of Asia's best VR-AR festivals called the Korea VR-AR Festival. The festival is held at the Sangam Digital Media City. In addition, to holding events, KoVRA publishes VR-AR industrial white papers that present VR-AR statistics and general information about the VR industry in Korea.
Super VR – Korea's Top Open Virtual Reality Platform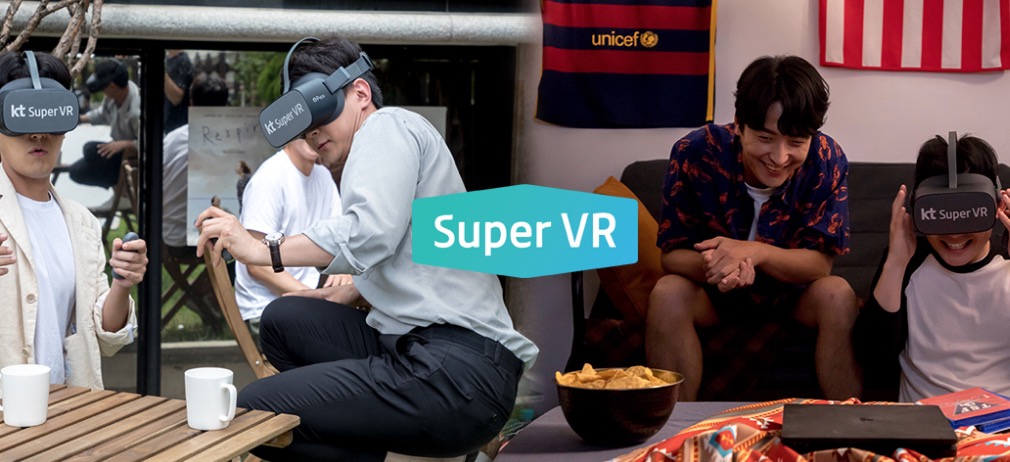 KT Corp. is the creators of Super, a VR platform. It is now the #1 open virtual reality platform with over 100 startups from Korea and abroad. These 100 VR startups have created over 10,000 forms of VR content for Kpop fans, health, education, sports, real estate, and even job interview simulations. The mission of KT was to create a strong VR industrial ecosystem in preparation for KT's 5G network rollout in 2021. The idea for Super VR was from KT chief executive Koo Hyun-mo who was the former head of KoVRA.
Top VR Startups at Super VR
Tech Village 
Korean medical startup Tech Village is the developer of a VR rehab training program with gamification. The program will be used for a clinical trial to see how the program can help improve the symptoms related to limb paralysis in brain disease patients at Pusan National University Hospital.
Olimplanet 
Olimplanet is the developer of Zipview, a solution that offers a 360 degree home interior viewing experience in 3D. The solution is targeted at people looking for a new home. In addition, realtors in Korea have been using Zipview to showcase homes to customers remotely using VR headsets.
Archisketch
Archisketch provides a 3D interior service for the virtual placement of furniture and appliance using AR technology. Therefore users can deliver photorealistic images with 3D models.
M2S
Korean healthcare startup M2S is the developer of a virtual reality eye tester called VROR. VROR enables seven ophthalmological inspections using VR technology and eye-tracking technology. Furthermore, M2S aims to become the world's first ophthalmologist VR tester and expects to commercialize its device by 2021.
AlcaCruz
AlcaCruz is a video streaming company with offices in Seoul as well as Silicon Valley. They are the developers of CruzTV, a global esports streaming platform that live-streams esports, sports games, and even concerts into one interactive screen. In addition, their multi-view technology can also live stream in 360, VR/AR/MR with excellent video quality and low bandwidth.
Digital New Deal Program
The Digital New Deal Program plans to invest $50 million in key tech industries in Korea by creating 900,000 jobs by 2025. The aim is to accelerate South Korea towards a digital economy. One of the major missions is to digitalize Korea's education infrastructure. This includes the promotion of remote learning and offline educational platforms. Therefore, VR technology will play a vital role in transitioning Korea's education system online.
---
John is the Co-Founder of Seoulz. He has covered the startup, tech & blockchain scene for over 7 years and has written over 700 articles regarding the Korean startup ecosystem. Using Google SEO, he has brought global attention to Korea's tech scene. Email him at john@seoulz.com
All author posts