South Korea and Japan are Asia's biggest economies after China and India. Both have been able to gain worldwide recognition for their global brands. Korea has become a major player in the electronics industry with Samsung and LG. Japan continues to be a strong player in the automotive industry with Lexus and Nissan. However, the relationship between South Korea and Japan has been strained for over a century. The tension building over the decades has led to a Korea and Japan trade war that is still going to date. However, there is hope that both sides will look to de-escalate the situation as both countries look to recover from COVID-19.
It is becoming clear that Japan and South Korea will continue to be affected by the trade war between China and the US. Japan and South Korea are still allies of the US, and there is hope that the Biden administration will improve economic ties with China, this change might not happen until years later. Therefore, for the time being, an agreement on a free trade zone between China, South Korea, and Japan could help. In order for this to happen, Japan and South Korea need to be on good terms.
Where the Animosity between Korea and Japan started
"We are in historically one of the worst periods that we've seen in relations between Japan and Korea….What is striking about the current period is not only the sequence of events but they are so closely tied together"  Victor Cha, Senior Adviser & Korea Chair
To fully understand the reason for the tension is to go back over a century into the history of the relations between Korea and Japan. In 1910, the Korean peninsula was colonized by the Japanese. Over the next 35 years, many Korean men were forced to work in Japanese factories and mines where they were starved and often denied wages. These Korean men filed suits in Korean courts to get compensation for the years of forced labor.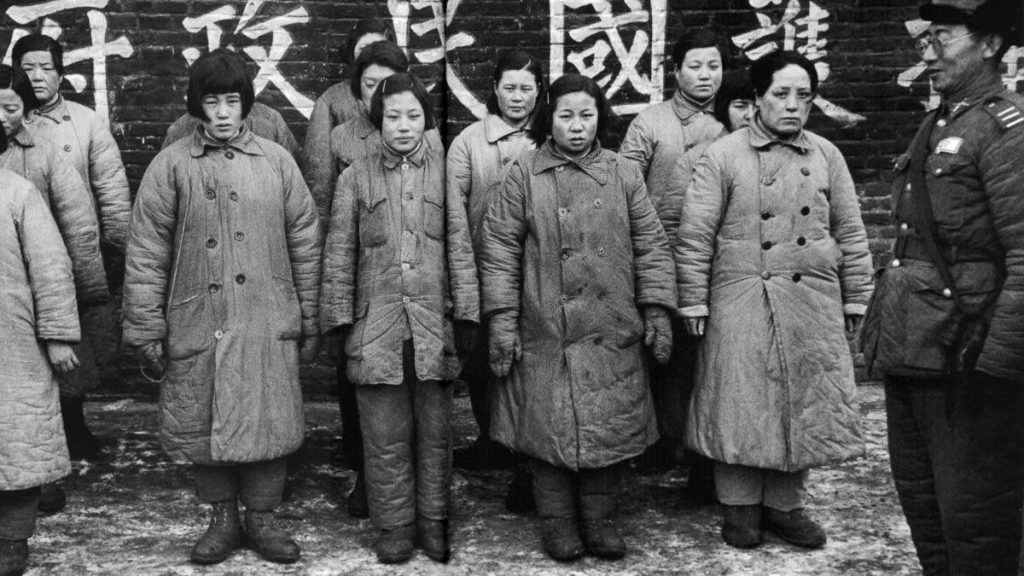 In addition, between 50,000 – 200,000 Korean women were forced to serve as "comfort women" who were forced to have sex with Japanese soldiers at military brothels. After the war, many comfort women did not return to Korea due to shame. Many lived out the remainder of their lives in China. Some returned to Korea only in the 1990s. They were able to give an account of what happened. Most suffered from both physical and mental pain from what they had to endure during the war.  
The Treaty of 1965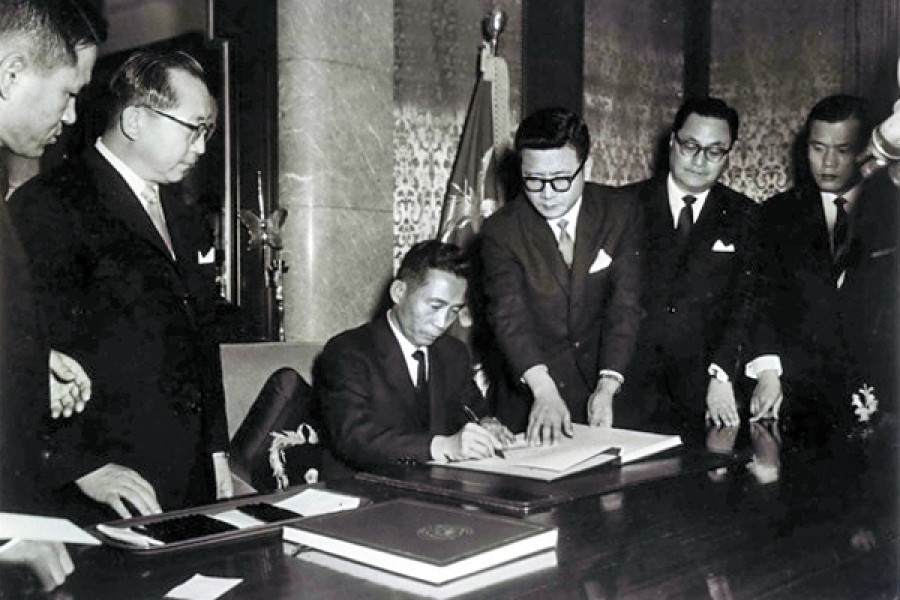 Japan's rule over the Korean peninsula came to an end in 1945 following the Axis Powers' defeat in World War II. However, it took 20 years for the two countries to sign a treaty that was aimed to solve all colonial-era claims in exchange for $800 million worth of economic aid. 
$300 million in grants

$300 million in private commercial loans

$200 million in Japanese government loans
Korea's GDP at the time was $3.12 billion. Many Koreans felt that this treaty was both insincere and not enough. For example, the treaty never mentioned anything about "comfort women". Koreans did not feel that the 1965 Claims Agreement did not settle all the issues of compensation to victims of colonial rule, including having the right to file claims for damages. On the other hand, Japan feels that this settlement finally settled the forced labor issue. The money was used to develop Seoul and help its economy rather than going to the victims. 
The Controversial 2015 Agreement Between Korea and Japan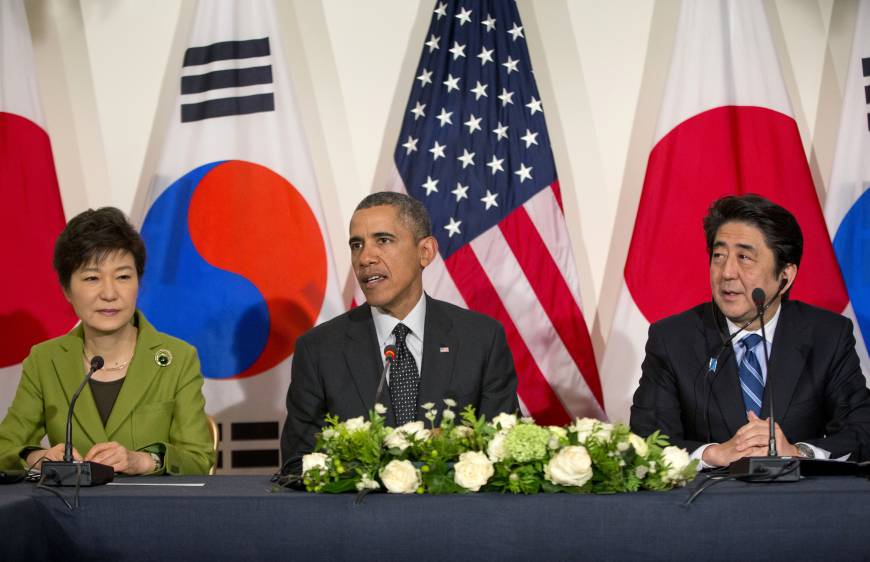 A second attempt to settle tensions happened under President Obama in 2015. Obama mediated between South Korean President Park Geun Hye and Japanese Prime Minister Shinzo Abe.  While the Japanese government publically apologized, it has never fundamentally acknowledged the illegal and criminal nature of its colonial rule over Korea. The Japanese government agreed to send Seoul $10 million to establish a foundation to support the surviving "comfort women". The foundation was called "The Reconciliation and Healing Foundation." In addition, the agreement included that both countries will not bring the matter of comfort women to the international stage. 
Many experts in Korea look at this agreement as to the start of the tension we see today. This agreement by the Korean government caused an uproar in Korea. Many Koreans were not happy with the agreement and protests/demonstrations were happening in Seoul on a weekly basis. This was the start of the boycott against Japanese goods by Koreans.
Korea and Japan Trade War – Initial Stages
In 2017, Moon Jae-in became the President of South Korea.  He was very vocal in his distaste for the agreement of 2015. In Nov. of 2018, the South Korean government began the process of dissolving the $10 million comfort women fund. The process could last up to a year. The surviving comfort women thanked the Korean government. They then asked for the money to be returned to Japan. They voiced that the matter is not between Korea and Japan but rather between Japan and the international community.  
By the end of 2018, the South Korean supreme court ruled that Japanese companies would be held accountable for forcing Korean workers into factories under inhumane working conditions. The two major Japanese companies affected by this ruling were Nippon Steel & Sumitomo Metal and Mitsubishi Heavy Industries. Both companies were ordered by the Korean government to pay several Koreans (and their descendants) who were forced into labor during World War II. Japan's argument is the treaty of 1965 and the $800 million payment in aid and mostly loans settled all claims.
Japan Strikes Back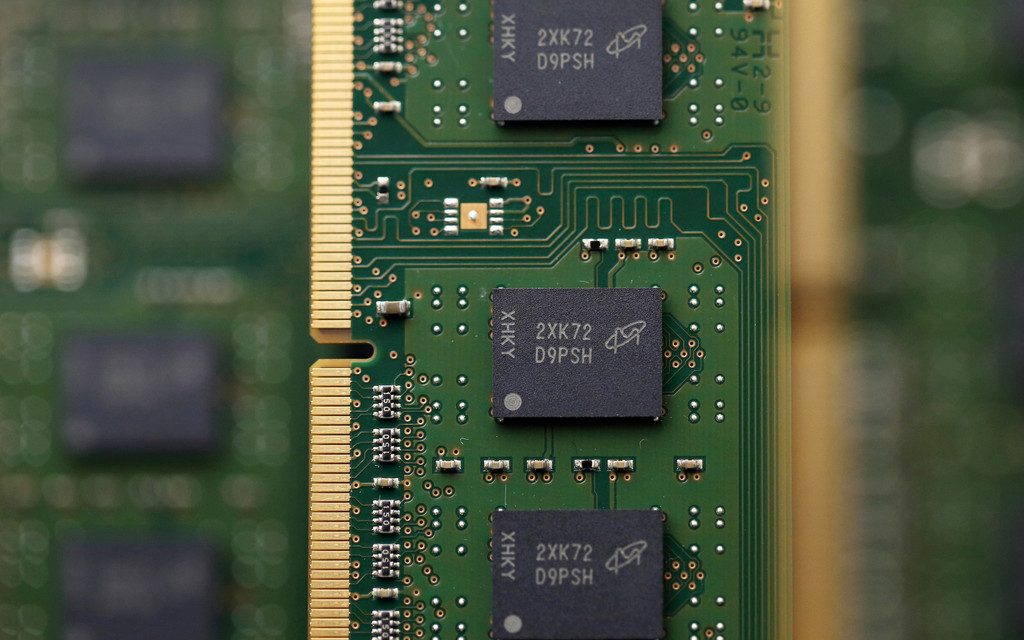 Tokyo added high-tech trade restrictions on Korean companies in July 2019. These restrictions included Korean companies purchasing three chemicals (fluorinated polyamides, hydrogen fluoride, and photoresists) made in Japan. Why? Japan hinted that South Korea was sending these chemicals to countries like North Korea. However, Japan has never provided any proof up to this point.  
Japan produces up to 90% of the world's supply of these chemicals. These chemicals are vital in creating semiconductors and display screens. For example, hydrogen fluoride is used to clean semiconductors. Semiconductors and display screens are used to make smartphones, computers, televisions, and other electronic products. Semiconductors, in particular, are very important to companies like Samsung Electronics, LG Display, and SK Hynix. The three together supply over 60% of the components used in DRAM memory chips around the world. Not only will Korean tech firms and startups be affected but U.S. companies like Apple and Dell use these chips for their smartphones and computers as well. In addition, semiconductors sales made up 92% of Korean export growth.
South Korea and Japan's trade war of 2019 will drastically lower this number for 2019. Once South Korea runs out of the reserve supply of the chemical materials, it is very possible that Korea will look to the U.S. or China as their new source. The Korean government has pledged $5.1 million in funding to develop chip materials, equipment, and components.
Korea accounts for a considerable share of Japan's market in regards to these chemicals. Losing Korea would be a huge blow to many Japanese firms.  
In August 2019, Japan removed South Korea from its White List. A week later Korea did the same.
What is a White List?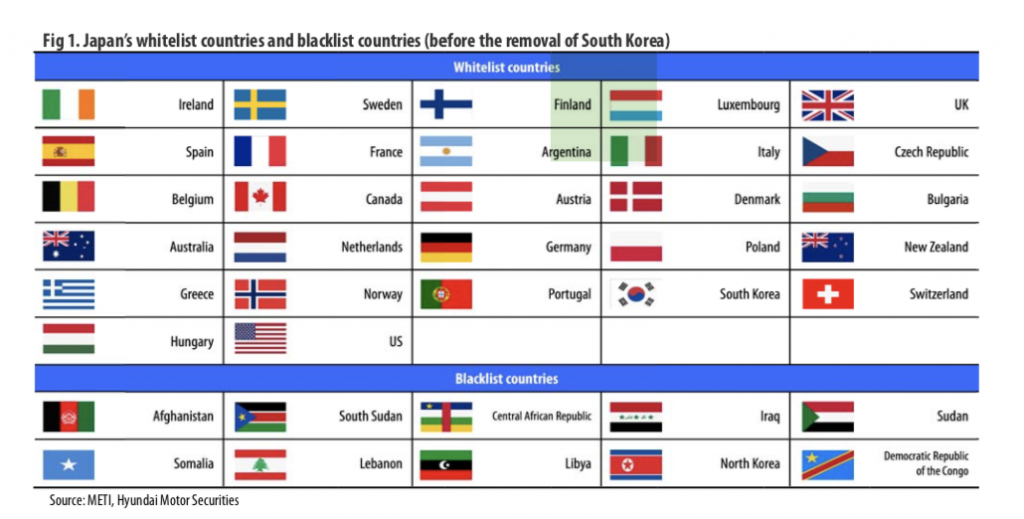 The White List is a list of 27 countries (26 if you now take out South Korea) that Japan considers being trustworthy trade partners. Those not on the list are considered untrustworthy due to a high risk of goods being used for unauthorized military use or resold to other untrustworthy countries.  
The removal of South Korea from the white list affects over 1,000 goods such as auto parts and household electronics. Now Korean companies will have to go through a long vetting process. This process could take more than 3 months compared to a week. Korean companies affected the most have been those exporting goods such as semiconductor materials, chemical products, or telecommunications security equipment.
South Korea has been Japan's most active trading partner. Therefore the longer this trade war lasts, the longer the economic problems for countries will continue. 
Korea and Japan Trade War Lead to Boycotts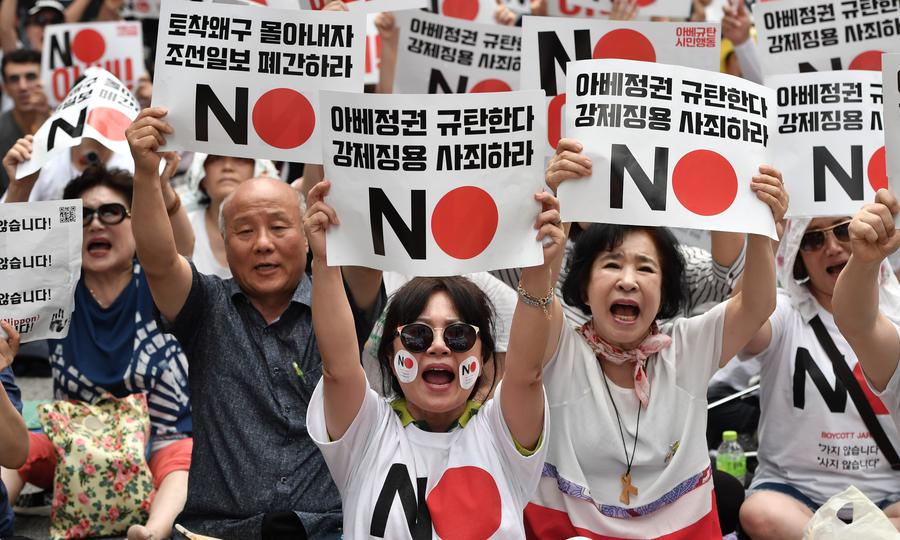 Now more than ever, Koreans are boycotting Japanese products. Sales of Japanese beer, clothing (especially Uniqlo), and cars in Korea have dropped dramatically. Beer exports from Japan to Korea alone have fallen 99.9% in September. Tourism between both countries has gone down. 
More than Just a Trade War
The trade war has even lead to Korea and Japan no longer sharing intelligence regarding North Korea and other security threats. South Korea ended up canceling the GSOMIA (General Security of Military Information Agreement) Agreement. The agreement allowed for Korea and Japan to share intelligence information directly, along with the United States. With the cancellation of the agreement, there is a greater threat from North Korea to the US, South Korea, and Japan. Therefore what was just a trade war has now become a security issue for all three countries. GSOMIA officially expired on Nov. 22nd of 2019. However, South Korea and Japan continue to hold working-level diplomatic talks. Therefore there is some hope that they will reach some kind of agreement not just with GSOMIA but also the trade war.
How will the Korea and Japan Trade War End?
Moon Jae In has been looking to de-escalate the Korea and Japan trade war. However, he only has 2 more years in office. His replacement would have been Seoul Mayor Park Won Soon. However, he committed suicide in 2020. Now the likely 2022 president of South Korea is Lee Nakyon. He and former National Assembly Speaker Moon Hee-sang are rumored to have been trying to negotiate with Japan to put an end to a potential trade war. However, for now, the situation still remains tense and could spark up again if/when COVID-19 comes to an end.
Currently, South Korea, Japan, and China have a partnership called the Regional Comprehensive Economic Partnership (RCEP) with 10 member countries of the Association of Southeast Asian Nations, Australia, and New Zealand. This is officially the world's largest free-trade bloc. China will continue to promote the early implementation of the RCEP and accelerate talks for a China-South Korea-Japan FTA.
---
John is the Co-Founder of Seoulz. He has covered the Korean startup & tech scene for over eight years and has written over 700 articles regarding the Korean startup ecosystem. He has brought global attention to Korea's tech scene using Google SEO. Email him at john@seoulz.com
All author posts