Koreans love gadgets. Korea's high-speed internet service allows users to download a 2-hour movie in just 2 minutes. This is due to South Korea's support of many of Korea's top telecommunications companies like SK and KT. They made faster internet a priority in South Korea. This allows for IoT to gain ground in Seoul. The demand for connected device technology increases year after year. Korea has a number of emerging and innovative IoT startups. These Korean IoT startups are taking a unique approach to solving challenging problems.
The interconnectivity between the digital world and the real world is greater than ever. IoT is one of the main factors fueling innovation in our daily lives. Therefore those interested in wearable startups in Korea and smart home startups, there are articles covering those startups as well.
Korean IoT Startups that are paving the way for IoT innovation
Raycom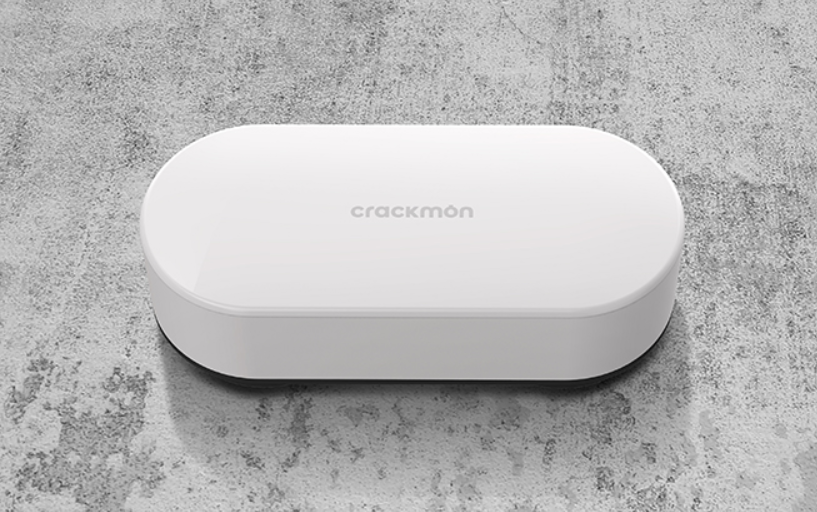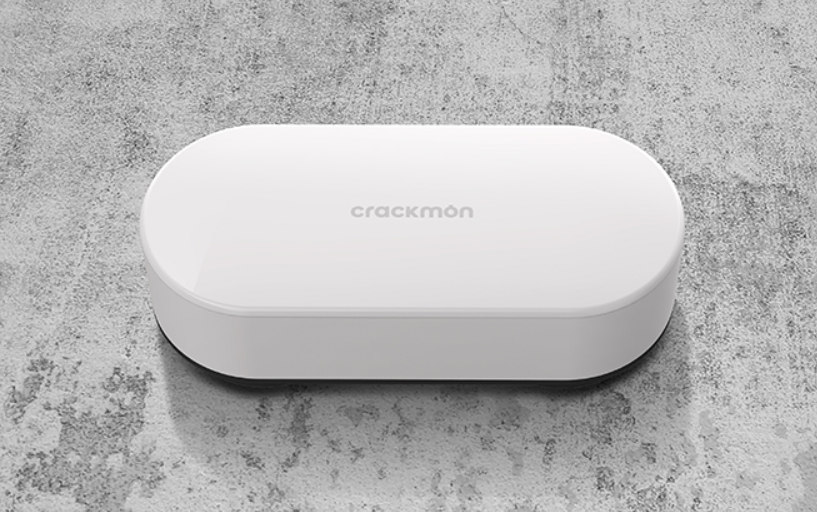 Raycom is an IoT startup in Korea in the Industrial field. They provide integrated solutions for Industrial IoT with a strong focus on industrial safety. Their IoT solution is called HAMAH and it provides big data based on safety threats in industrial sites and effective detection. Moreover, some of the industrial fields they are in are construction, shipping, shipbuilding, plant/water resource management, and facility management. Below are some of the services they offer:
Location information-based worker safety management
Crew and vessel safety monitoring
Logistics warehouse environment monitoring
Monitoring of cracks in aging facilities (CRACKMON)
Shipyard vehicle movement monitoring
Distributed temperature sensor-based facility monitoring
Nuvilab


Nuvilab is an IoT startup that developed an AI food scanner that can detect the types and amounts of food on a plate. Therefore, users do not need to weigh their food on a scale or take extra action for scanning. Therefore, using Nuvilab's technology, food data can be collected in a fast and convenient way. In addition, their AI can analyze the information of what the user consumed and provide nutritional benefits such as calorie intake and nutritional information. Therefore, the AI food scanner can update the user's nutrient information automatically and digitally. Nuvilab showcased its technology at CES 2022.
J2C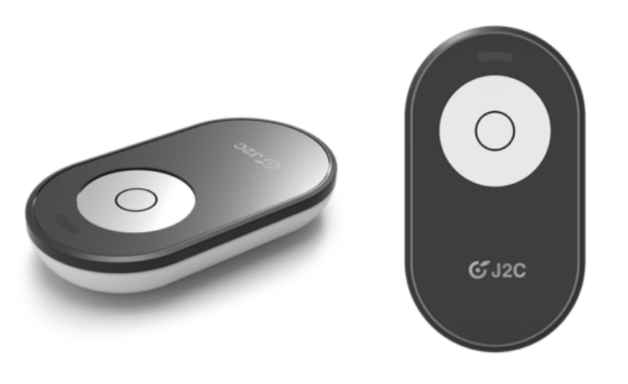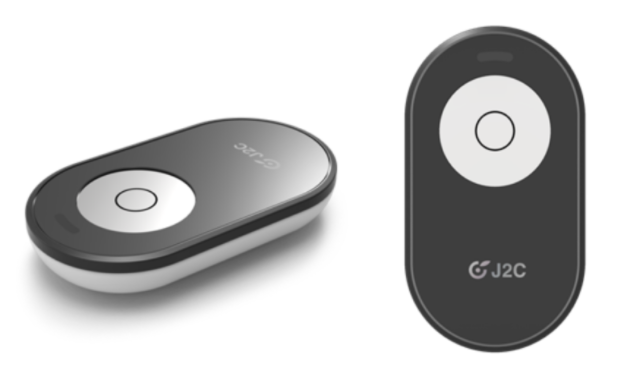 J2C was founded in September 2015 by Youjung Kim and a small group of highly experienced engineers, dedicated to developing innovative and cost-effective iris recognition devices. The startup was also named one of the K-Global 300 Companies by the Korean Ministry of Science, ICT, and Future Planning in 2017. Moreover, their latest product is an affordable compact iris detection camera called ALKAID. The camera module and iris detection system were developed by J2C and offer the best iris detection solution for businesses and personal phones.
J2C has registered numerous patents related to capturing clear, accurate, high-resolution iris and facial recognition images, seven of which were evaluated at a combined USD $3.7 Million from the Korea Development Bank. Five of their patents are registered in the US., Japan, Europe, Africa, and Brazil. Therefore, moving forward, their business goal is to develop a full range of iris recognition solution that delivers superior usability, speed, and imaging performance at an affordable price. Ultimately, our vision is to grow as the global leader in the total security solution provider market.
CATCHFLOW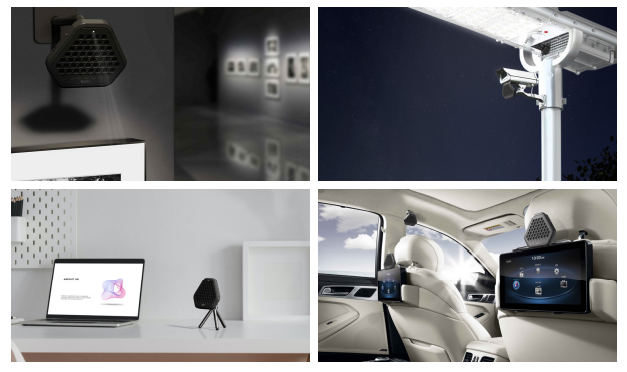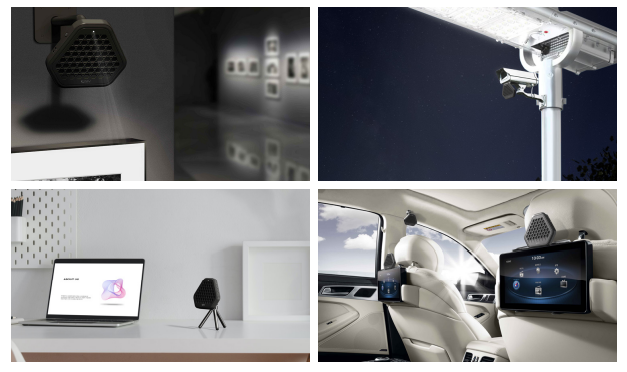 CATCHFLOW is the creator of the world's smallest directional speaker called SPRAY. Many directional speakers are too large, difficult to install, and have low sound quality. Furthermore, SPRAY is not only easy to install but small enough to easily transport. Best of all it is affordable. They have 4 types of SPRAY products.
A small directional speaker called SPRAY-S
Portable directional speaker for general users called SPRAY-P
Neckband directional speaker for the hearing impaired called SPRAY-N
A high-powered directional speaker for Smart Cities called SPRAY-H
Perfitt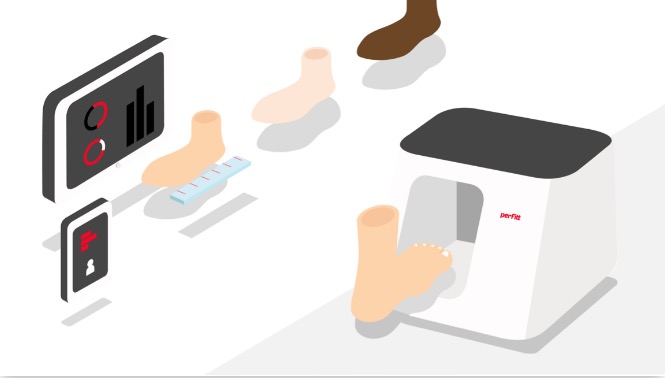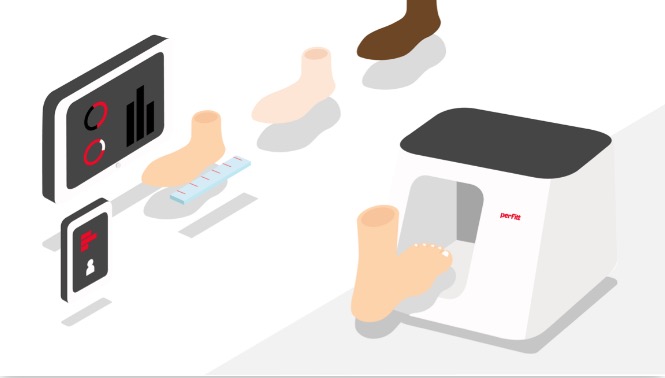 Perfitt is a device that measures your shoe size using the Perfitt R analyzer. Their machine-learning algorithm called Perfitt AI matches the user's feet measurements to the millimeter. By using AI machine learning technology based on data on 140,000 shoe sizes and 20,000 shoes, Perfitt is able to give customers the best shoe size recommendation. Therefore Perfitt R will have a complete profile of the user's foot size to match with their internal database. Therefore both the customer and the store save time and energy.
Customers simply place their feet on top of a paper kit sent by Perfitt. They then take a picture using the Perfitt app which is able to measure the foot's length, width, height, and heel. Over 90% of the users are satisfied with their shoe size recommendation by Perfitt AI. There are over 40 global shoe brands such as Adidas and New Balance that are on Perfett's platform. In addition, Perfitt has registered two patents related to its technology in South Korea and the United States.
They have been able to raise $2.7 million in total funding which they will use to expand into the global market.
WARP Solution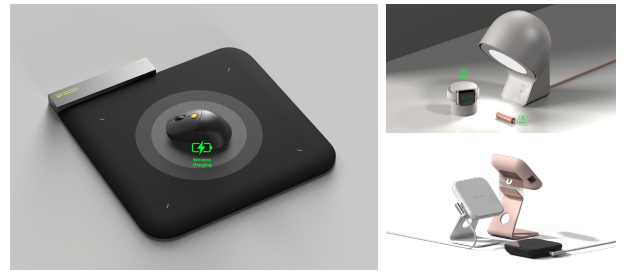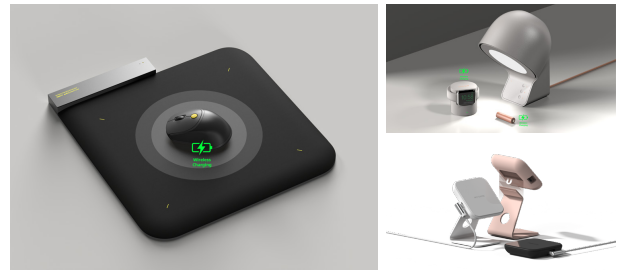 WARP Solution uses radio frequency to provide a truly wireless charging technology. It relies on a technology called WARPS which delivers power over the air at a distance and without the need for wires. Therefore users can simultaneously charge IoT sensors and devices. Their key products include:
RF Wireless Free Power Square – The power square is provided as a set (mouse pad and a mouse). The RF wireless charging is possible anywhere on the pad without worrying about the charging location.
RF Smart LED Lamp – This product combines RF wireless charging technology and lighting. There are various applications that can be charged at the same time.
stand:on (Qi-type) – A Qi-type wireless charger that is not only small but also has optimal functionality.
Bagel Labs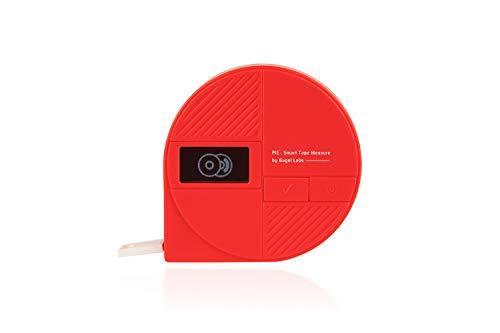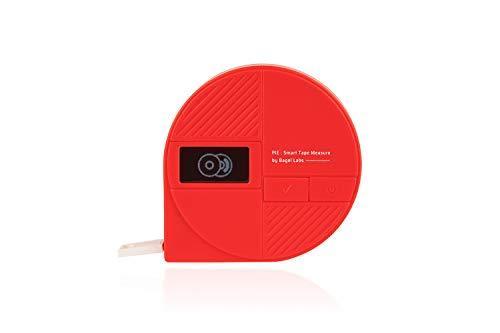 Korean IoT Startup Bagel Labs is the creator of PIE a smart tape measure. PIE is used to measure a person's body size and then transfer that data to its smartphone app. They can track and analyze changes to their body for fitness and health purposes. PIE launched on Kickstarter at a price of $39 and within a day they were able to hit their goal of $30,000.
Their first product Bagel which was a digital tape measure was a huge hit globally. It raised $1.35 million on Kickstarter to over 100 countries. They are only a handful of Korean IoT Startups to have raised over $1 million on Kickstarter. The hope of PIE is that body measurements will be prized data in the future. Therefore, there is a lot of potential to partner with the fashion industry as well as the e-commerce industry as more people shop online and need data to improve customer satisfaction.
In addition, the data collected will be used by Bagel Labs to create a new platform to provide body measurement services for customers.
"Our goal is to innovate the way we measure size," said CEO of Bagel Labs, Park Soo-Hong."
Omolle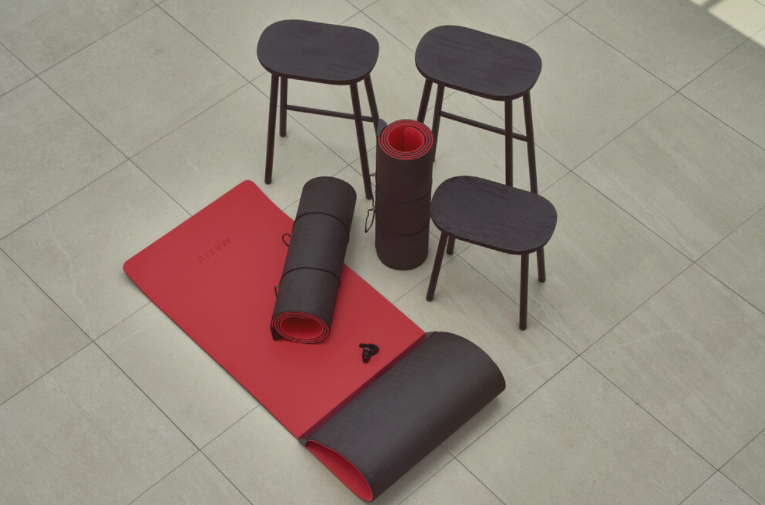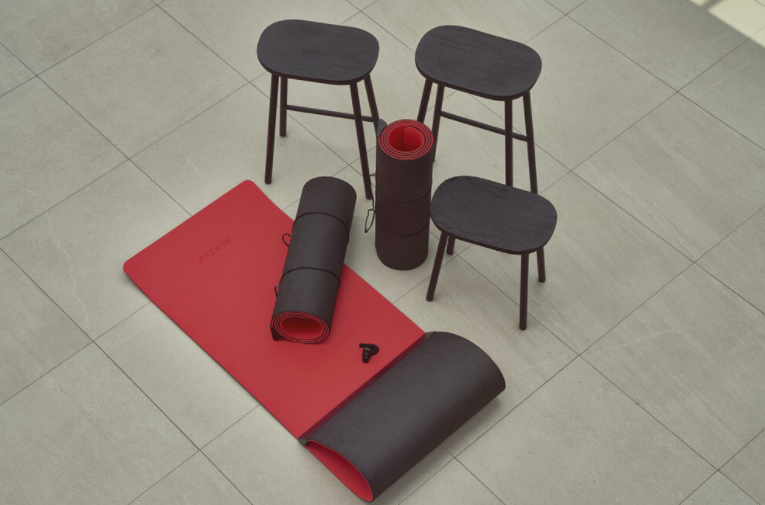 Omolle is the creator of the world's first multi-fitness smart mat. It offers users a connected fitness service at a reasonable price. The smart mat and band retail for $299. It comes with interactive content for a variety of mat exercises such as HIIT, strength, Tabata, and much more. Moreover, the mat is portable so users can work out indoors, and outdoors, and is perfect when traveling. Furthermore, the smart mat has approximately 7,700 sensors that monitor the movement of the user's feet. The smart band detects the motion of the user's arms through its 6-axis IMU sensor. In addition, their AI technology analyzes the collected movement data and provides interactive on-demand classes in real-time.
GLAMOS (CoreDAR)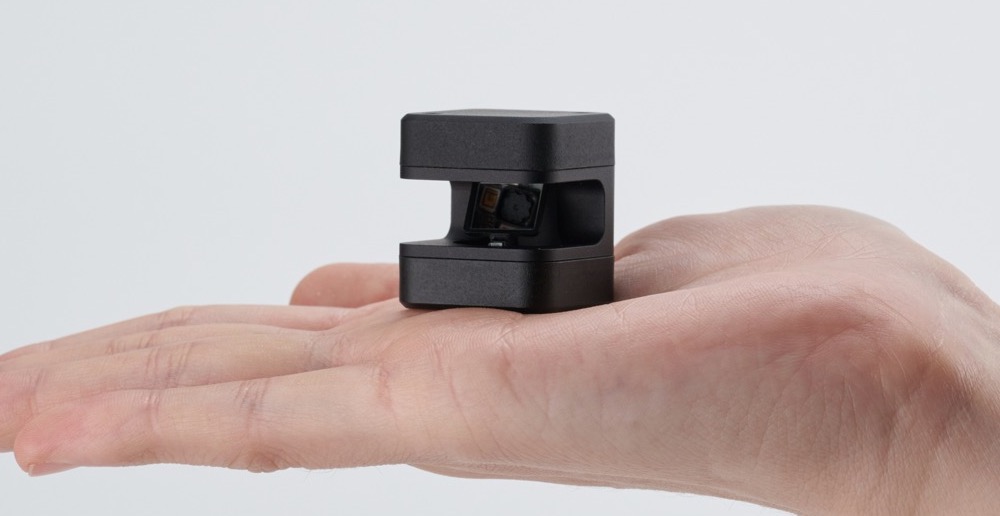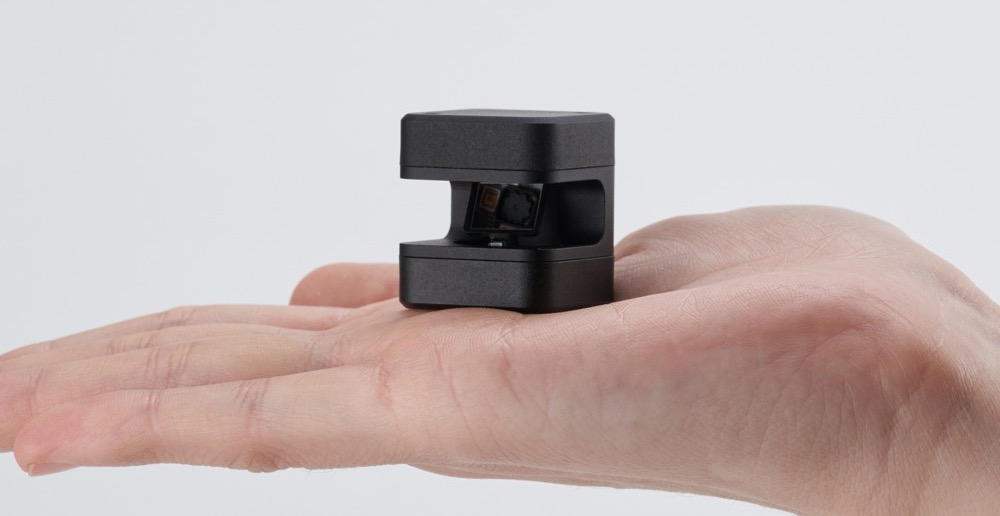 Korean startup CoreDAR created GLAMOS, a tiny lidar sensor that lets users control their TV, laptop, or projector using gestures. Therefore users can create a virtual touchscreen anywhere they want. Users will be able to effortlessly cycle through presentations by waving through the air. It works by creating a motion-sensing field by rapidly firing a laser at a constantly rotating mirror. Moreover, the device has the ability to detect at a rate of 40 times per second. Therefore users no longer need a mouse or a cursor to click and scroll.
In addition, GLAMOS has been able to raise over $350,000 on crowdfunding platforms to date which makes them one top Korean IoT Startups to raise that much through crowdfunding.
---
John is the Co-Founder of Seoulz. He has covered the startup, tech & blockchain scene for over 7 years and has written over 700 articles regarding the Korean startup ecosystem. Using Google SEO, he has brought global attention to Korea's tech scene. Email him at john@seoulz.com
All author posts