The all-digital event of CES 2021 meant that people didn't have to walk the millions of square feet of the Las Vegas Convention Center. Instead, you were able to check on the event from the comfort of your home through streamed presentations. This allowed many Korean startups at CES to showcase their innovation. However, LG had the biggest impact at CES 2021 with the LG Rollable Smartphone which was showcased in a short teaser trailer. They also made a big announcement that their 42-inch OLED TVs will be launching in 2021. This means that OLED tech will come in smaller screen sizes. This article will focus on the top LG products at CES 2021 which you should be able to buy this year. We have also done the best Samsung Products at CES 2021. 
Best LG Products at CES 2021
1. LG Rollable Phone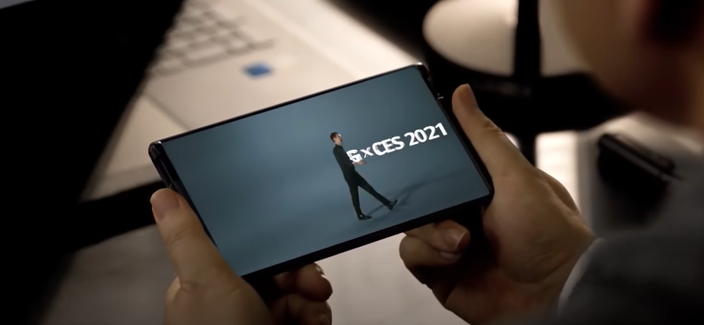 The best LG product at CES 2021 goes to the LG Rollable Phone. However, will we see this phone this year? LG only teased the phone at CES, so we only saw a glimpse of the phone. The smartphone is rollable, not foldable. It extends a bigger flexible OLED panel that can convert the smartphone into a small tablet. This means that consumers do not need a second external display as the LG Rollable Phone can adapt to suit how much of the screen you need. 
2. LG G1 OLED Evo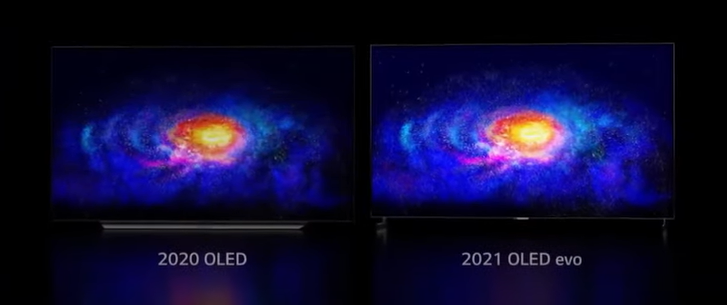 The LG OLED Evo is considered LG's top TV. It packs an all-new panel that's been re-engineered to improve light output. The G1 is for gallery mode and the Evo only comes in the G1 series. Evo TVs offer a new luminous element, which offers more color purity and extra brightness. In addition, it comes with a newly designed remote that includes separate buttons for all three voice assistants built into the TV such as Amazon Alexa, Google Assistant, and LG's ThinQ system. 
3. LG UltraFine Display OLED Pro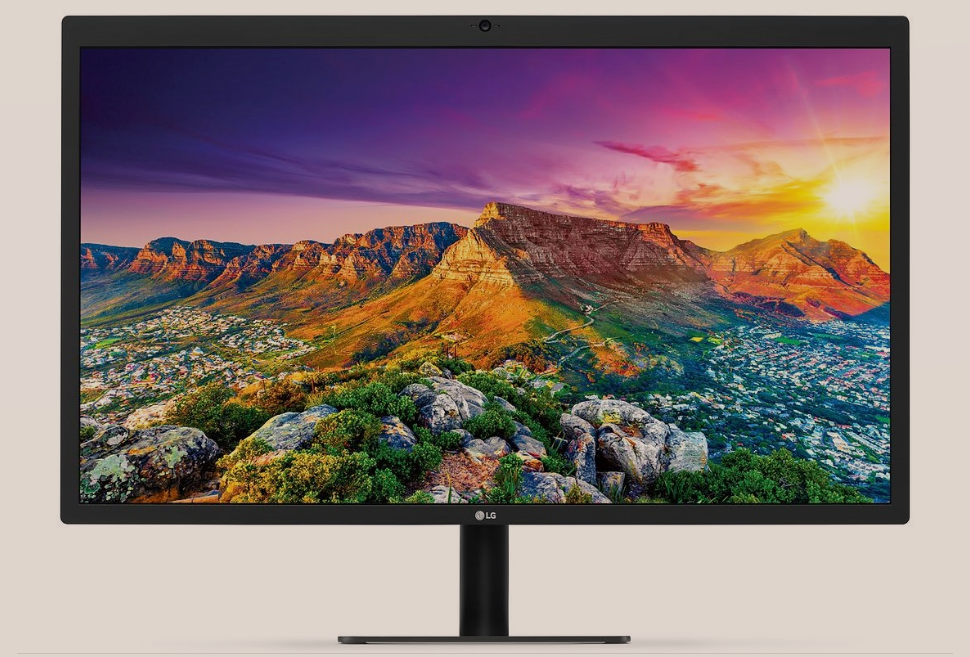 The newest addition to LG's UltraFine monitor series is the LG UltraFine Display OLED Pro. It is a 31.5 inch 10-bit 4K OLED monitor that has a contrast ratio of 1,000,000:1. Therefore consumers can expect deep blacks and bright whites. For color accuracy, the monitor covers 99% of both the DCI-P3 and the Adobe RGB color space. It has one USB-C port with 90W power delivery, HDMI, and a 3.5mm headphone jack. In addition, it offers two DisplayPorts and three USB-A ports. 
4. LG CLOi UV-C Bot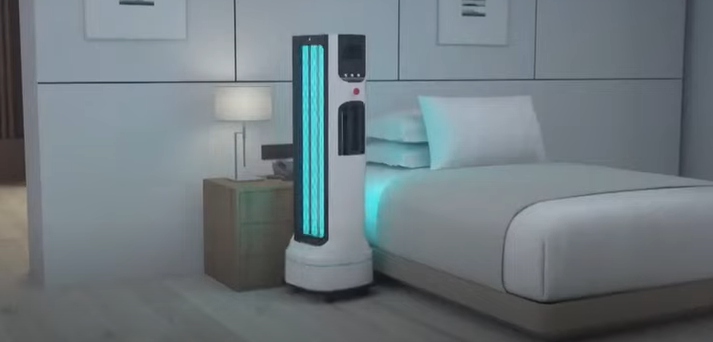 The LG CLOi UV-C Bot is a robot vacuum with UV light to kill bacteria and sanitize unoccupied spaces. Therefore it can be used to disinfect high-touch and high-traffic areas. It can be utilized in hospitals, retail stores, corporates, and schools by early 2021. The LG CLOi UV-C Bot can easily move around tables, chairs, and other furniture. It can disinfect a typical room in under 30 minutes. You can monitor its progress using a smartphone or tablet. 
5. LG C1 OLED TV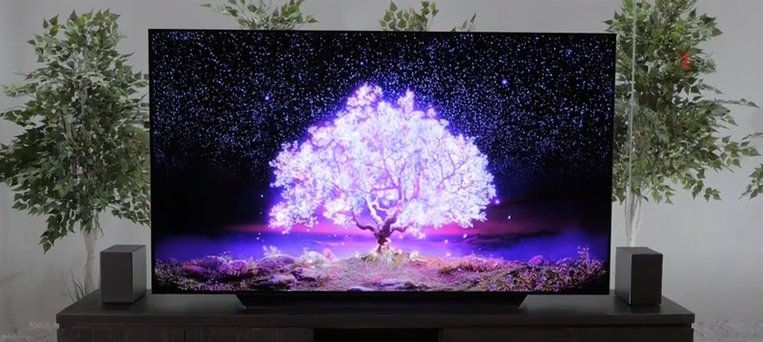 The LG C1 OLED TV is available in 48, 55, 65, 77, and 83-inch models. It is built around LG's A9 Gen 4 processor. Therefore it has improved auto-calibration and 51.2 audio for Dolby Atmos. It will support next-generation gaming features that will be compatible with Xbox Series X and PlayStation 5. 
6. LG InstaView Door-in-Door with Craft Ice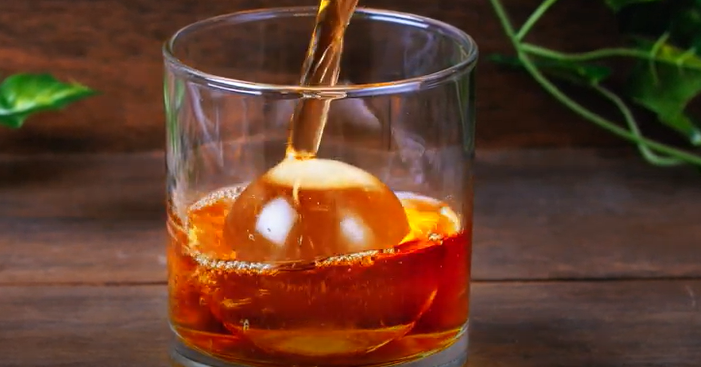 This sleek refrigerator has a larger glass panel and a built-in water dispenser. In addition, it uses InstaView voice recognition technology for hands-free use. Consumers can illuminate the refrigerator's interior by simply knocking on the transparent glass twice. However, what separates this refrigerator from the rest is the spherical LG Craft Icemaker. It can produce up to 6 spherical ice balls per day. 
7. LG QNED MiniLED TV
While LG is known for OLED TVs, they are coming out with a new line of TVs called QNED in 8K. QNED combines the benefits of its NanoCell technology with quantum dots for improved color, contrast, and brightness. It uses Mini-LED backlight technology which improves brightness and contrast compared to traditional LED backlights. 
8. LG Instaview Oven Range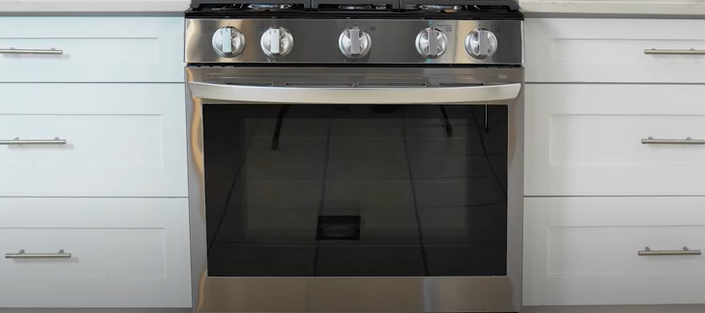 The best oven range at CES goes to the LG Instaview Oven Range. It offers a mode where you can perfectly cook vacuum-sealed foods. Therefore you will be able to lock in the flavor while at the same time maintaining any temperature between 100 to 205 degrees Fahrenheit for up to 48 hours without water. It also has Air Fry which can produce fried food with significantly less oil. Consumers can simply tap on the glass door which will automatically trigger the interior light. This means you won't have to disrupt the cooking process by opening the oven door. 
9. LG CordZeroThinQ A9 Kompressor+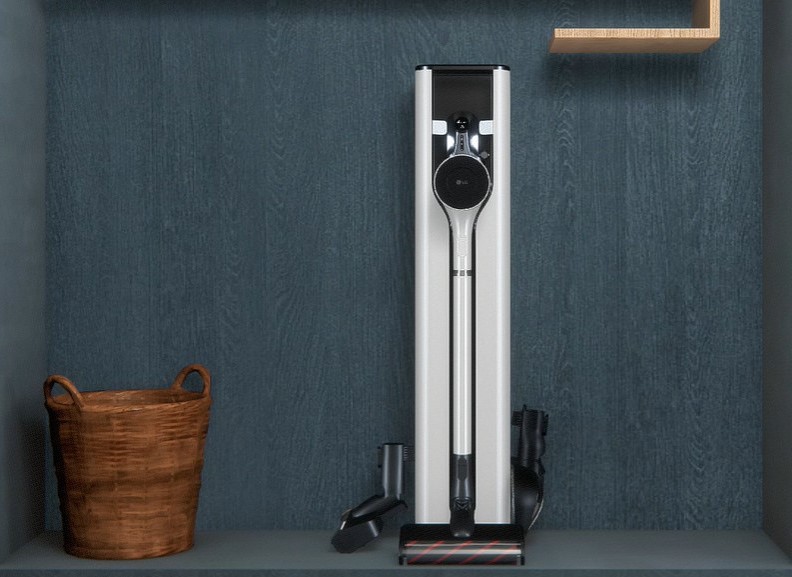 Another LG robot vacuum makes the list. The LG CordZeroThinQ offers a unique cordless vacuum that can self-empty bins. When the robot vacuum is docked, the station pulls the debris into an attached bag. This releases fewer dust particles into the air than manually emptying the vacuum's dust bin. The vacuum comes with two battery packs. 
10. LG STUDIO Styler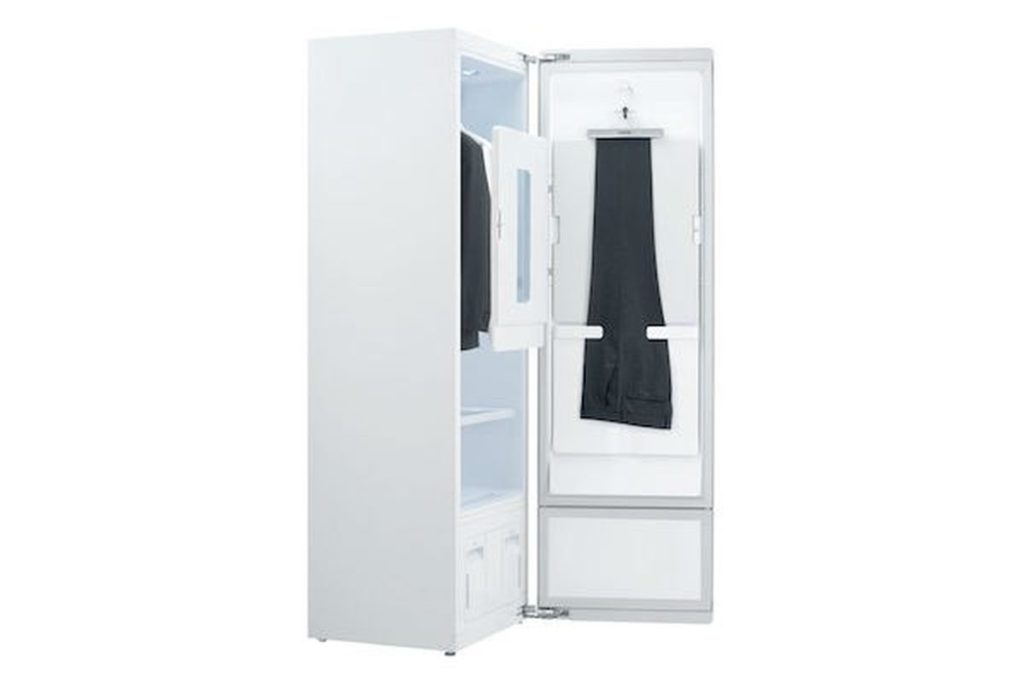 The LG STUDIO Styler can not only steam and dry your clothes but also remove allergens and bacteria. It is like having a dry cleaner in your house. It is a smart steam closet that offers consumers convenience because you simply need to hang your clothes in the LG STUDIO Styler and it will do the rest. The only drawback is that it has only three hangers and a trouser holder which is not great for family use. The current price is a little over $2,000. 
---
John is the Co-Founder of Seoulz. He has covered the Korean startup & tech scene for over eight years and has written over 700 articles regarding the Korean startup ecosystem. He has brought global attention to Korea's tech scene using Google SEO. Email him at john@seoulz.com
All author posts