It is becoming increasingly clear that eclectic vehicles (EVs) are the future. They offer low emissions, noise, and more space for better designs. A lot of the credit goes to the lithium-ion battery that powers these EVs. However, most lithium-ion batteries only last around 6-8 years. Then they are shipped to recycling facilities for raw material recovery. However many Korean companies and startups are looking to cash in on the untapped value for reusing these secondary EV batteries for what is called "secondary-life projects". When EVs get over 150,000 kilometers, the batteries need to be replaced because their capacity will drop to 70%. Therefore, the batteries can be reused because the average EV lithium-ion battery can still have up to 70% of its charging capacity after being removed. Therefore, there is vast potential to create additional projects by putting these secondary batteries for other applications. 
South Korea is looking to expand its electric vehicle market by using subsidies to get 350,000 EVs on the road by 2022. This means by 2030 there will be a large supply of secondary eclectic batteries on the market. The Ministry of Trade, Industry, and Energy said they will invest over $11 million in battery management systems (BMSs) with increased stability, mobile battery packs, and energy storage systems (ESSs) using second-life batteries. This is along with the pattern of the Korean government easing regulations on the reuse of secondary batteries. They will also cooperate with Korean companies to begin new business projects that make use of discarded EV batteries. Below we will discuss some of the innovative solutions Korean companies have for these secondary batteries. 
Hyundai Glovis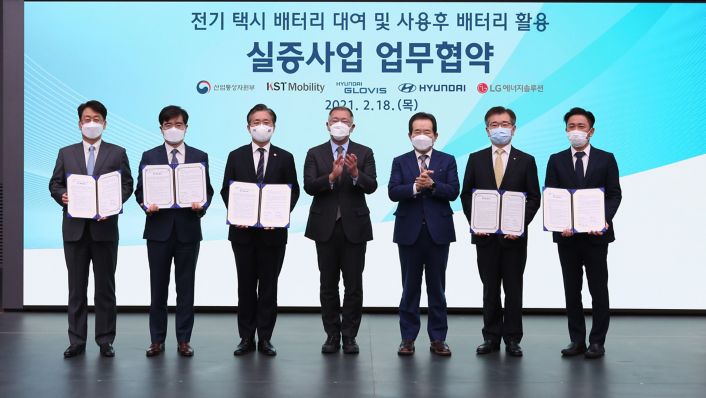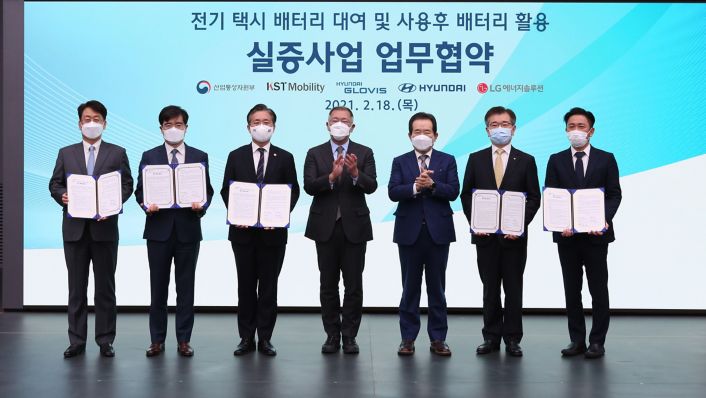 Hyundai Glovis is the logistics wing of Hyundai's auto group. They partnered with KST Mobility, a taxi service company, and LG Chem to start a battery rental service for electric taxis. Hyundai Glovis will be responsible for renting out the secondary batteries to electric taxi companies. They also signed an MOU with the Korean government as well as Korean logistics, battery, and mobility companies to create an EV battery leasing business. 
Currently, Hyundai Glovis has a dedicated logistics system for the marine transportation of EVs. It will be used mainly for the loading, shipping, and unloading of EVs since they need special care as the battery cells are installed lower in the vehicle compared to combustion engine vehicles. In addition, the battery and the vehicle's condition will be monitored on a regular basis during its travel. In 2020, Hyundai Glovis carried over 180,000 EVs via their patented container. 
LG Chem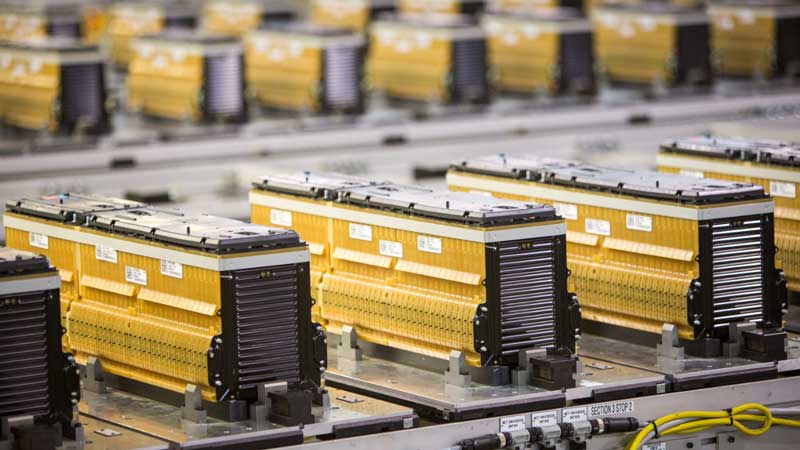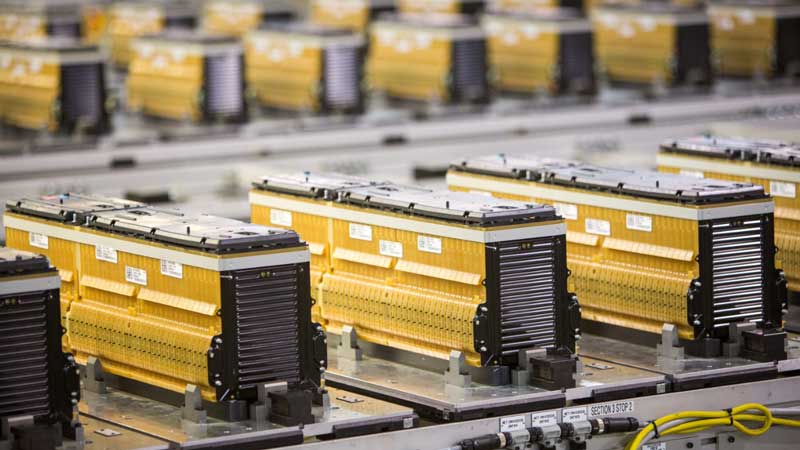 Chemicals firm LG Chem plans to use secondary batteries to build ESSs. They will also partner with Hyundai Glovis for the electric taxi project. They will recycle the batteries that will be collected to make ESSs for high-speed EV chargers. LG Chem supplies EV batteries for Tesla, Volkswagen, Hyundai Motor, and GM and has a separate battery business called LG Energy Solutions. This includes not only EV batteries but also small batteries used in smartphones and laptops. 
Hyundai Motor Group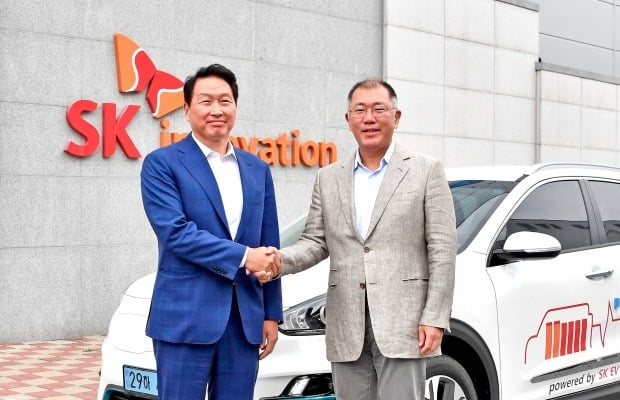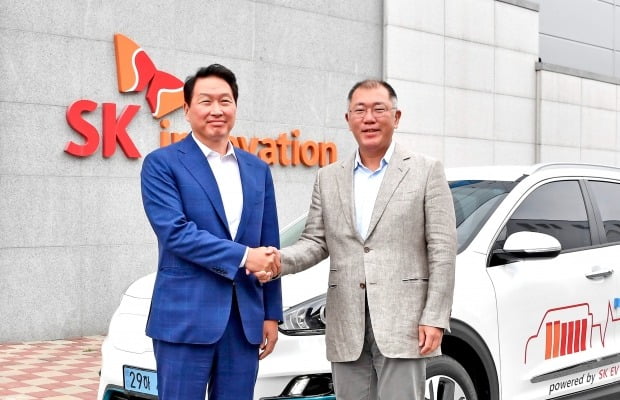 Hyundai Motor Group and SK Innovation will cooperate to find solutions for the use of secondary EV batteries. Furthermore, they already signed a preliminary agreement with the Korean government to establish a battery recycling system. Hyundai Motor Group is also a part of the Korean government's regulatory sandbox where they will develop ESSs using their own waste batteries. An ESS container will be developed with reprocessed batteries recycled from EVs. It will be able to store electricity produced by photovoltaics. 
It is estimated that close to 10,000 used EV batteries will be available come 2022. Therefore the Korean government is very eager to find ways to reuse retired EV batteries. However, currently, the recycling of waste batteries is banned in Korea. Therefore, used EV batteries in Korea are collected by the Korean government, which provides subsidies for EV purchases. These secondary EV batteries are stored inside government storage centers waiting to be used for innovative projects. This is why the Korean government created a regulatory sandbox to allow companies to use them for various pilot programs and to develop new business models.
---
John is the Co-Founder of Seoulz. He has covered the Korean startup & tech scene for over eight years and has written over 700 articles regarding the Korean startup ecosystem. He has brought global attention to Korea's tech scene using Google SEO. Email him at john@seoulz.com
All author posts