Internet memes are going viral worldwide. It becomes a new way of socializing and sharing opinions. When you enjoy sharing funny memes with your friends, why not try using memes for business? Posting memes on social media channels is a new marketing strategy these days. Good memes attract traffic and make consumers feel closer to the brand. Some businesses spend a lot of money and energy promoting their products by advertising and online campaigns, but for those small business owners, using memes is a cheaper (sometimes free) and more effective way. Making your business profitable is the goal of marketing.
This is a guidebook for businesses and startups who want to try using memes for social media marketing. Especially for startups in Korea, marketing using memes is a very underrated and underutilized strategy.
Best Memes for Business 2021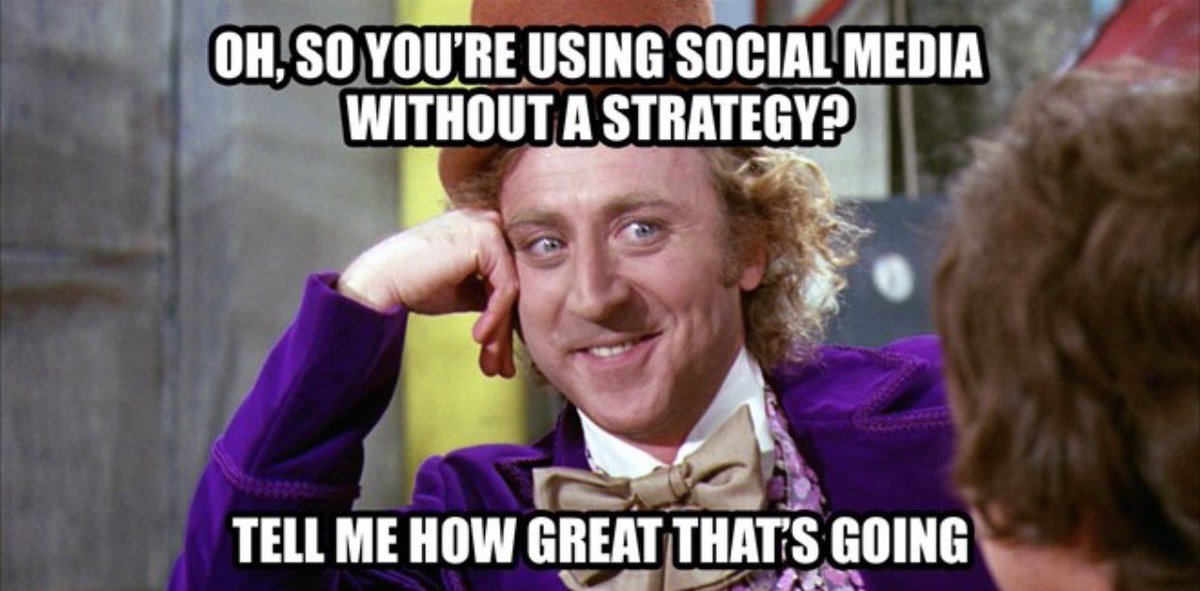 Why Businesses should Try Memes for Marketing
1. Memes make your posts stand out
Memes are easy to take in when people are surrounded by an excess of information and always short on time. Among massive social media content, a colorful meme makes your post stand out. People may not have time to read over, but they can get the key meaning from an eye-catching meme in several seconds, which is very efficient. Most content today needs to be optimized for social media feeds from channels like Facebook and Twitter. Therefore memes are perfect for those easy-to-consume content. Plus memes are often related to the latest trending topics or events. Therefore, it will let your audience know your brand is in the know and relevant.
2. Memes have shareability, as shareability makes traffic
The key to social media marketing is shareability. When people see a funny post that makes them laugh, they tend to share it with their friends or repost it on social media. By producing a shareable and engaging meme post, businesses can attract more traffic. Instant sharing makes marketing much easier. You will be able to find a lot of memes on the Korea Reddit page. Many of these memes on Reddit get shared on other social media channels. This means you will need to really know your target audience. Once you know your target audience you will know the tone you should use for your memes to increase engagement.
3. Memes make your brand colorful and close to consumers
Every brand has its own style and identity. Making memes that fit the tone of your brand can enrich the brand image for consumers. Also, the memes are popular among the young generation, as the young generation is considered to be the 'market driver' that determines the trending products and has huge purchasing power. Also, the young generation is more likely to share the content they like. In order to keep pace with the trend, businesses have to get command of the taste of the young generation.
4. Memes are cheap!
Some businesses are spending budgets making campaigns on social media. But sometimes the effect is not as the proportion of its cost. However, there are many memes generators online, and some are even free. What's more, you can learn it in a very limited time and learn a new skill that helps your business. It just requires an image and then adding your own customizable text. It is that simple and can take less than 3 minutes to create. Most small businesses and startups do not have the budget to create new high-quality content every single day. Therefore memes are the perfect form of content for all your social media channels.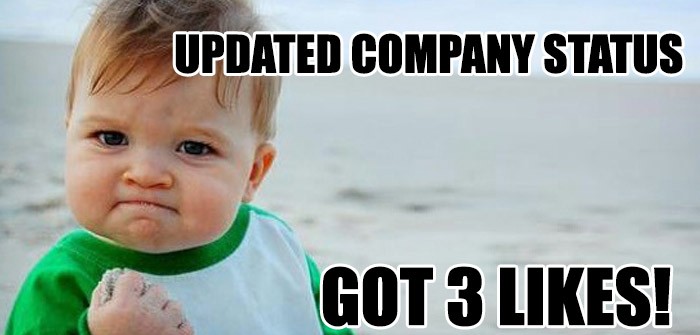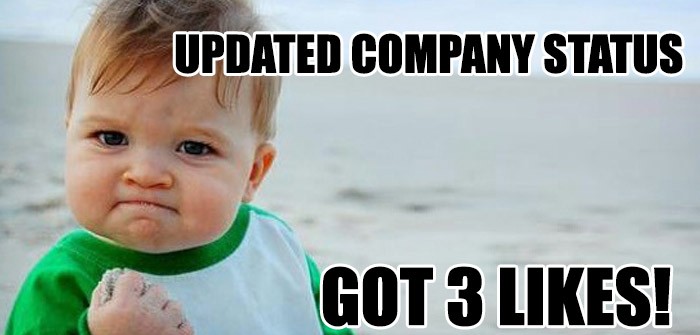 Free Meme Generators for Social Media
Here are some websites where you can make free memes:
1.Kapwing
Kapwing is a free online image, GIF, and video meme-maker. Its online collection of free meme templates lets you get started with making your memes in just a few clicks. You can choose from a blank meme template, or select a popular meme template that fits your style. Kapwing has a large collection of memes for every situation. You can use the templates or upload your own photos. For businesses, it enables them to make a personalized meme with the brand logo.
2. Imgflip
Imgflip is a free online image maker that allows you to add custom resizable text to images. Your images are created instantly on your device. Most commonly, people use the generator to add text captions to established memes, so technically it's more of a meme "captioner" than a meme maker. Moreover, if you are lazy to design your own meme, it offers a wacky AI that can write memes for you! You can save time by using Imgflip to make memes for business.
3. Clideo
Clideo lets you choose any image, GIF, or video to transform into your custom meme. The interface allows you to select a template with a black or white background, add meme text, and adjust its parameters — all in one screen. The editor is so intuitive that you can successfully use it without any help. What is good for business is that the website connection offers the highest level of secure encryption to ensure that you're the only one who can access your files.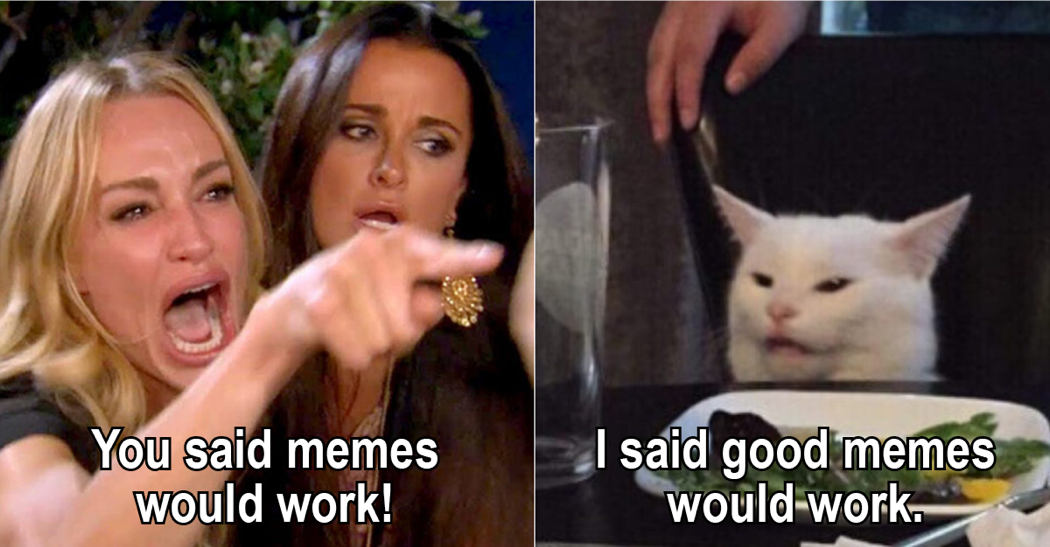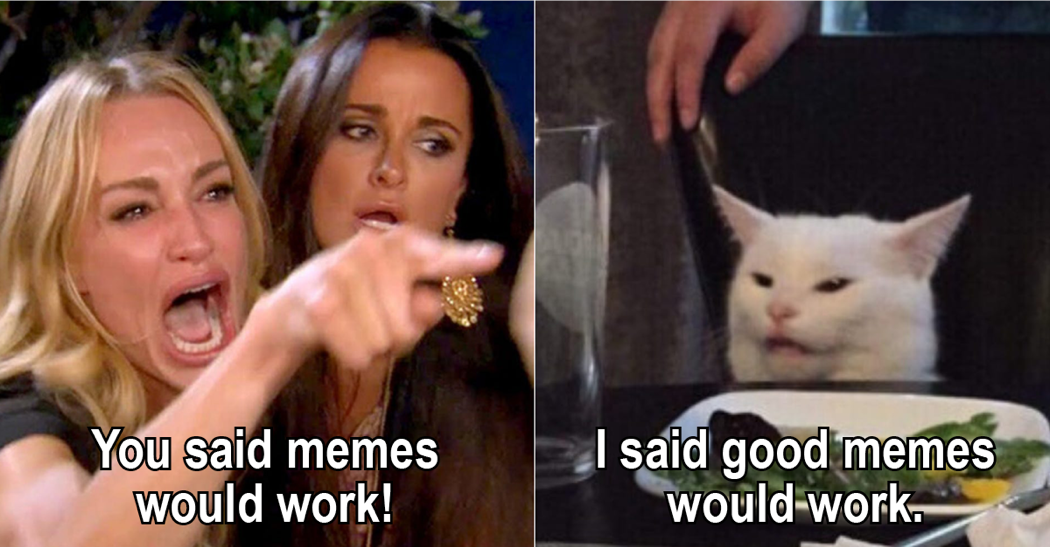 How to Make Good Memes for Marketing
Since you get the idea of why you should use memes for business and know the tools you can use, it is time to learn how to make high-quality memes for business marketing.
Here are some points you have to be aware of:
1.Catch up to trends or cultural phenomenon
Memes usually have short lifespans because the trends are changing rapidly. In order to avoid your memes being out of date, you have to catch up with the latest trend and put those elements into your memes. Go on Twitter or the local social media to see what is new, or observing the taste of your target audiences. It can a reaction to something that's happening in real-time like a holiday or an event, but make sure your target customers are related in certain ways.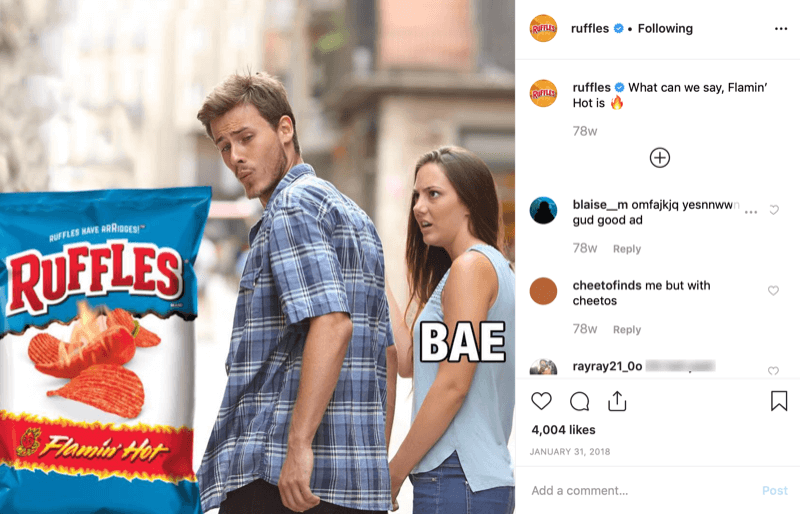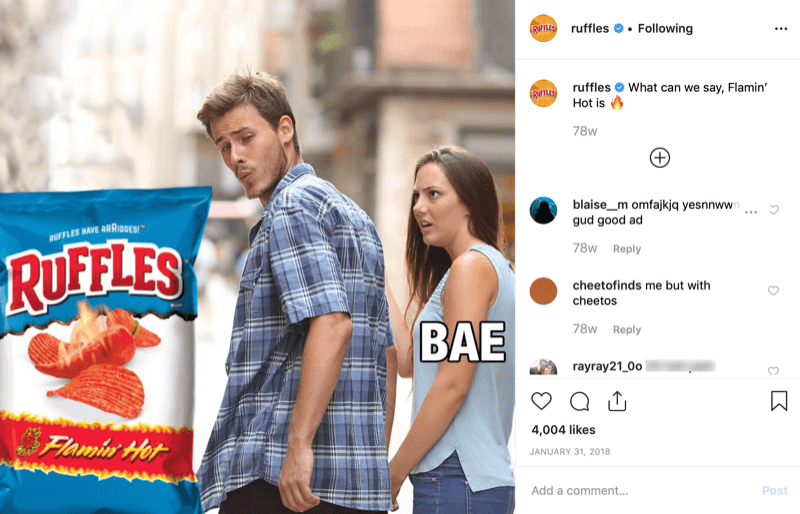 2. Make memes fit your brand voice
Creating a marketing strategy that involves memes can be an excellent way to expand your reach and improve your brand awareness. However, you have to make memes that fit the brand image and identity. Andre Browne, the owner of Browne Box Office said, "When a brand knows their target audience and the appropriate voice and tone to use for that audience, they can choose appropriate memes as a part of their strategy and messaging to see an increase in engagements."
"The sweet spot between overwhelming an audience and being funny is very small."
Andrew Browne

Owner, Browne Box Creative
When capitalizing on a viral trend, put your brand's unique twist on it. Incorporate your brand's voice and always tie the meme back to your product or service!
Wrap-up: Memes for business, Best of 2021
Memes are taking over the world. People relate to memes better than other forms of content because they are pretty straightforward in the message they want to get across. Furthermore, they serve to bring a community together around a common touchstone and make your brand seem more relatable. The younger generation loves memes because they offer an entertaining analysis of everyday life. In addition, they are easily sharable.
Businesses who are exploring new ways of social media marketing can try using memes, to easily gain young fans' following and engage them on a daily basis. Plus, creating memes can be fun, easy, and entertaining.
Go forth and meme!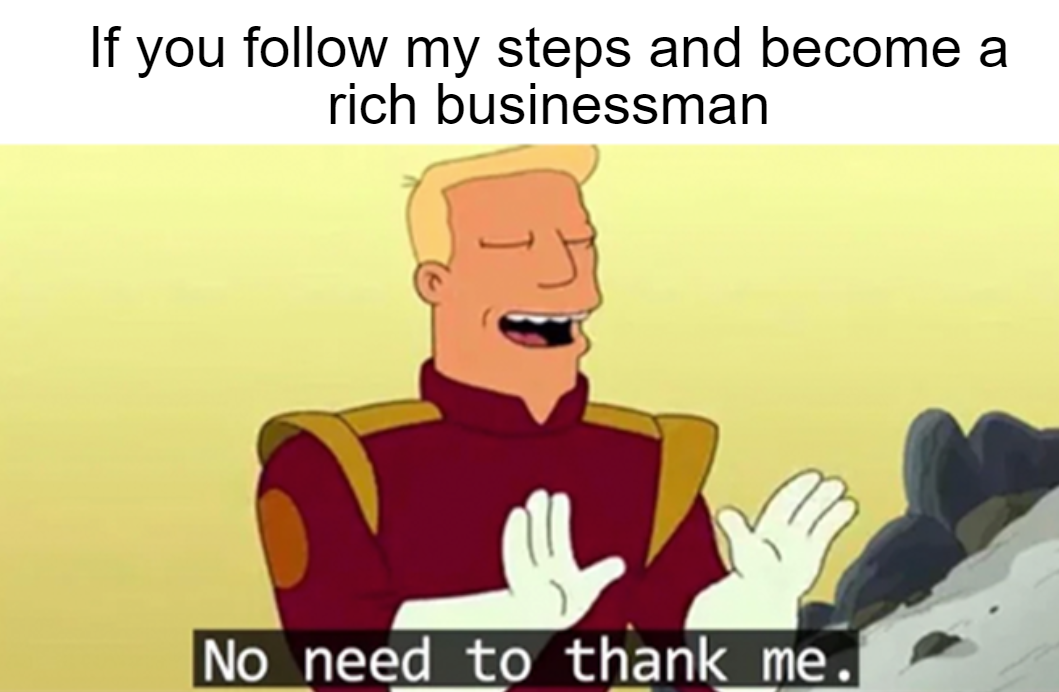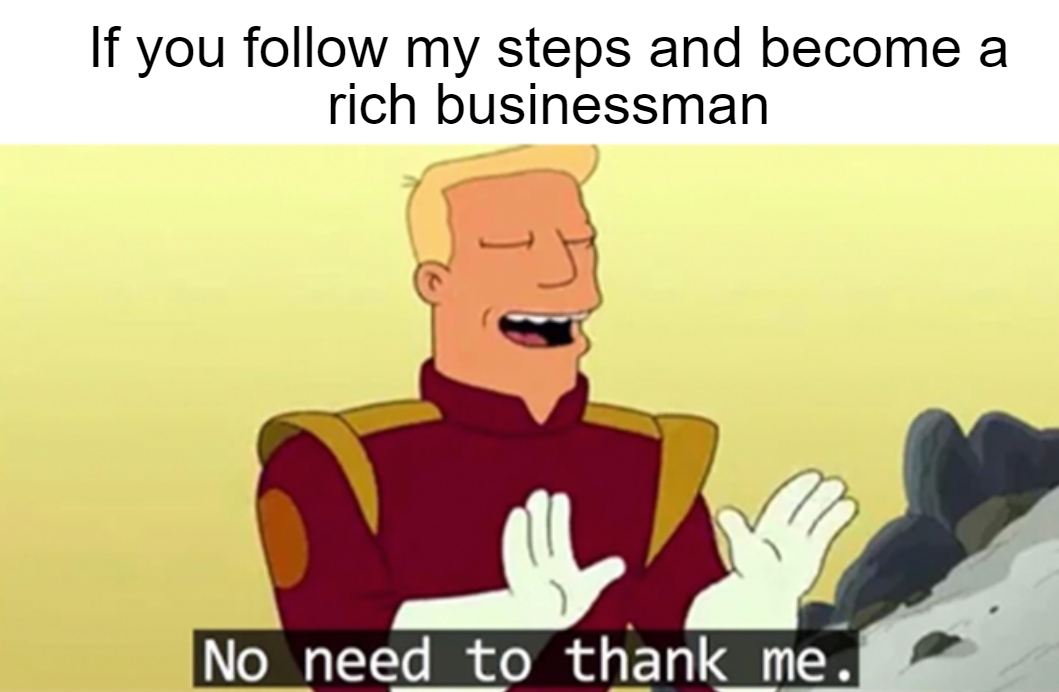 ---
Julie is a multicultural journalist at Seoulz. She is in charge of Seoulz's social media channels. She uploads the latest news and creates content on Korea tech and Korean market dynamics. She is currently studying Media and International Studies at Korea University.
All author posts