CES 2021 was held virtually due to the COVID-19 pandemic. The Ministry of SMEs and Startups participated in the online event by creating a K-Startup pavilion to raise awareness for Korean startups. In addition, over 100 Taiwanese startups were also featured at the event. CES (Consumer Electronics Show) is the world's largest consumer electronics show and draws a lot of attention from innovators in the tech space from around the world. Therefore, from big corporations to startups, CES is a place to showcase your latest innovative product or service to the world. The online CES 2021 event had many innovative technology areas to check out. These areas included:
5G
Internet of Things (IoT)
advertising
entertainment and contents
automobiles
blockchain
health and happy life
home and family
video entertainment
product design and manufacturing
robots and machine intelligence
sports
startups
According to the organizer, Consumer Technology Association (CTA), large and mid-sized companies like Samsung Electronics and LG Electronics as well as startups supported by the MSS participated in CES 2021. In addition, the number of Korean companies that participated this year was 300, which would be the second-largest after the US.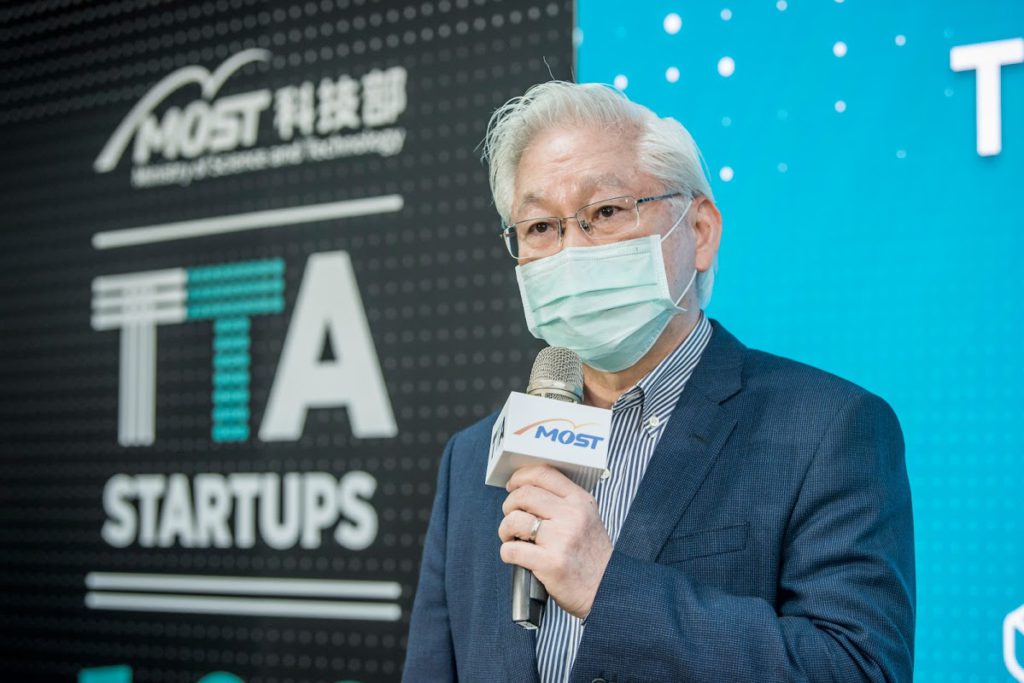 Taiwanese Startups Looking to Enter the Korean Market
In addition to Korean startups, there were over 100 Taiwanese startup teams that participated in CES 2021. Taiwan Tech Arena (TTA) was the organizer for the pavilion and was supported by the Ministry of Science and Technology (MOST) of Taiwan. Moreover, Taiwan is renowned for its outstanding high-tech R&D capacity, highly trained professionals, and a thriving network of entrepreneurs which is very similar to South Korea. TTA was launched to serve as a bridge connecting Taiwanese startups to the high-tech industries and to global resources.
The  TTA and MOST presented and prepared the Taiwan innovation for their global stage in four aspects:
Providing 1-on-1 tailor-made training for improving corporate and key personnel soft-skill level;
Creating "TTA Taiwan VR Pavilion" for operating a year after CES as a virtual venue for prolonged promotion
Enhancing market awareness by making corporate and 3D videos for the teams
Encouraging and assisting teams to join various pitch events locally and globally and matching with more clients, suppliers, and venture capitals would accelerate potential teams' international growth
The Pavillion featured five categories: Smart Living, Tech for Good, Cybersecurity, and Cloud, Healthcare and Wellness, and Mobility Tech
There were a hundred companies participating in the CES Taiwan Pavilion Exhibition Hall. All showcased their innovative solutions. However, we will focus on the top 10 we feel have the best chance to break into the South Korean market. Therefore we have selected 10 Taiwanese startups that show great potential for commercialization in Korea.
3drens
3drens provides a data-driven IoT platform that is designed for commercial fleet owners such as vehicle rental, logistics, transportation, and automakers. In addition, the platform is equipped with IoT asset management, predictive maintenance, driving behavior evaluation, and itinerary optimization. The functions on the platform can be made flexible and customized. Therefore it can be adjusted accordingly to customer's needs. Combined with open data, the solution can improve operational efficiency, save costs, and increase profit.
ACSI Laboratory
ACSI Laboratory has developed a personalized and handheld device for acupuncture and physical therapy. It features automatic acupoint recognition and has an automatic needle drop. By inserting needles into specific acupoints along meridians, it helps the user's energy flow to be rebalanced. In addition, it provides heat, pressure, pulses of electromagnetic energy, and infrared therapy. The handheld automatic acupuncture system provides symptom input and acupoint suggestions.
Agromeans
Agromeans is an agricultural startup at the forefront of developing lighting technologies. They have developed the Helios LED platform by combining a powerful energy-efficient LED with their Hyperion Edge AI system. Helios is able to reach unprecedented levels of energy efficiency. Furthermore, the platform can allow plants to grow at a faster rate with a higher yield, all at a reduction of 30% in energy consumption.
AuthMe
AuthMe focuses on preventing identity fraud, especially in providing the safest, fastest, and easiest, ID authentication solutions. It allows enterprises to onboard customers safer, faster, and simpler. As well as, helping them comply with regulations and open up new business opportunities. Their solution uses OCR to obtain the key to unlock the biometric ID with NFC. Then, it will proceed with facial recognition and liveness detection to compare ID information with the user. The whole process only takes 3 minutes. Furthermore, their solution helps lower manual reviewing costs by 70%, shorten registration time by 90%, and confirm the ID authenticity with 100% accuracy.
ible
IoT startup ible are the creators of Airvida, a wearable air purifier with noise-canceling earphones. It is the world's smallest wearable air purifier. The wearable air purifier can reduce inhalable airborne allergens, viruses, and PM2.5. It is the perfect solution to improve air quality on the metro, bus, public transportation, and outdoors. Airvida uses an ECO ION technology innovation that enables the effective formulation of 2 million negative ions per cubic centimeter every 0.6 seconds around the user's facial area. In addition, these negative ions quickly attach to airborne particles within close proximity turning them into bigger heavier chunks of particles that fall to the ground and away from the user's facial area.
iPreg
iPreg has developed a sperm sorting chip to collect healthy sperm before placing it into vitro fertilization therapy. When using the iPreg sperm sorting chip the healthy sperm can be easily separated under simple procedures without any additional instruments. The ratio of progressive sperm will increase to 90% within 15 minutes of the chip operation. Moreover, the purity and the quality of the progressive sperm are expected to increase greatly. In addition, it will improve the infertility rate of IVE therapy.
KDH DESIGN
KDH DESIGN develops AR-based transparent film. It is a flexible AR-based transparent film for consumer, industrial, military, and automotive industry applications. Furthermore, the startup is committed to a radical change of the transparent film by making it not only flexible but still keeping high brightness. It has a high optical performance display technology in far-field and near-eye applications. Their AR film solution is patent pending.
LYDSEC
LYDSEC is the developer of BAO. It is a new generation of cloud authentication products. It is successfully used in banking, 3rd party payment companies, smart buildings, e-commerce, online gaming companies, and healthcare industries. BAO is a total solution for internet content providers and service providers. It is convenient, easy to implement, and cost-effective software and considered a pioneer in the consumer technology industry. Moreover, LYDSEC BAO allows users to control and verify program accounts via mobile devices and computer equipment. Their new patented design A key-lock function brings convenience to users during internet online and offline transactions.
NUWA Robotics
NUWA Robtoics is the developer of kebbi AIR, an AI-powered social robot development platform that allows brands to create an interactive learning and playing experience for kids. There are more than 600 schools in Taiwan that are using kebbi AIR for language education in classrooms. Kebbi Air is an all-in-one robot that is able to recognize faces, objects, gestures, sound sources, voice, and context subject to environmental changes. In addition, users can edit their programming which can give the robot hundreds of reactions for an impressive interactive experience.
Strike
Strike is the developer of the world's first smart baseball. The baseball has a built-in precision sensor that can measure spin rate, rotational axis, velocity, trajectory, top-time, and location. Therefore, it allows coaches and athletes to analyze quantifiable data. The smart baseball has multiple precision sensors all built-in. Therefore, it can discover the untapped potential of athletes through scientific training. Users can improve efficient training methods that are customizable to each athlete.
---
John is the Co-Founder of Seoulz. He has covered the Korean startup & tech scene for over eight years and has written over 700 articles regarding the Korean startup ecosystem. He has brought global attention to Korea's tech scene using Google SEO. Email him at john@seoulz.com
All author posts