Many of Samsung's top products and services were spotlighted at CES 2021 which was held virtually. Going 100% virtual meant that the event was shorter than usual. This allowed many Korean startups at CES to showcase their products to the global market like Samsung. Samsung showcased its innovative products and solutions, many of which you will be able to buy in 2021. While CES is known for showing conceptual products that are super expensive and a long way off in the future. For this article, Seoulz wanted to focus on products you should be able to buy for Christmas in 2021. So here are the best Samsung Products at CES 2021! Make sure to check out our other article on the best LG products at CES 2021.
Best Samsung Products at CES 2021
1. Samsung Galaxy S21 Series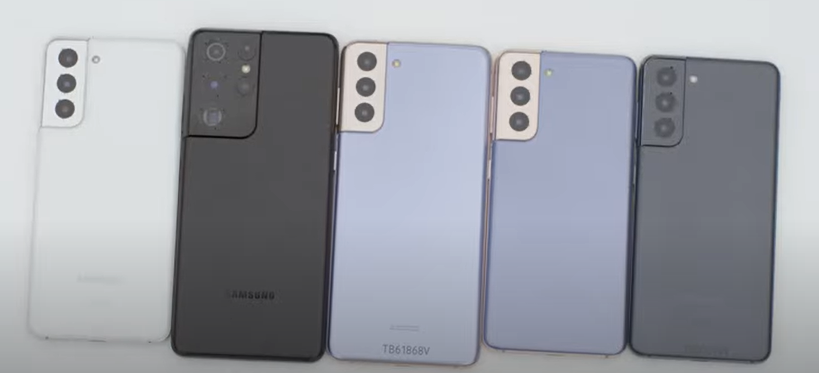 The top Samsung Product at CES 2021 is clearly the Samsung Galaxy S21 Series. The smartphone has a large 6.2-inch display, new camera software, and the latest chipset specs among Android phones. It has a lower resolution, a polycarbonate back casing instead of glass, no microSD card slot, but a much lower price. It is clearly the best value for a Samsung flagship phone. The Galaxy S21 is $200-$250 cheaper than the Galaxy 20 while still getting an upgrade to the camera software and battery. 
2. Samsung Bot Handy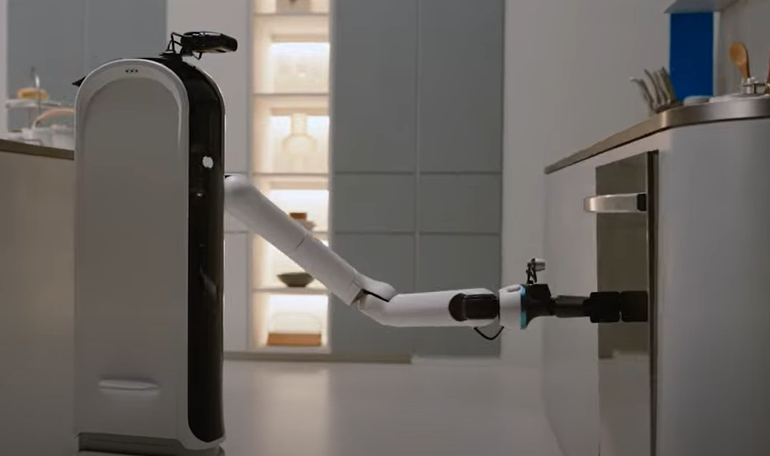 By far the coolest Samsung product at CES 2021 is the Samsung Bot Handy. We are not sure if it will be available this year because Samsung has stated that it is still in development. However, at CES 2021 they were able to show a working product. The Bot Handy is not just for the kitchen but for your home. It uses AI technology to identify objects by size, shape, and weight. It can pick up objects such as dishes while using the appropriate amount of force when grabbing them. 
3. Samsung JetBot 90 AI+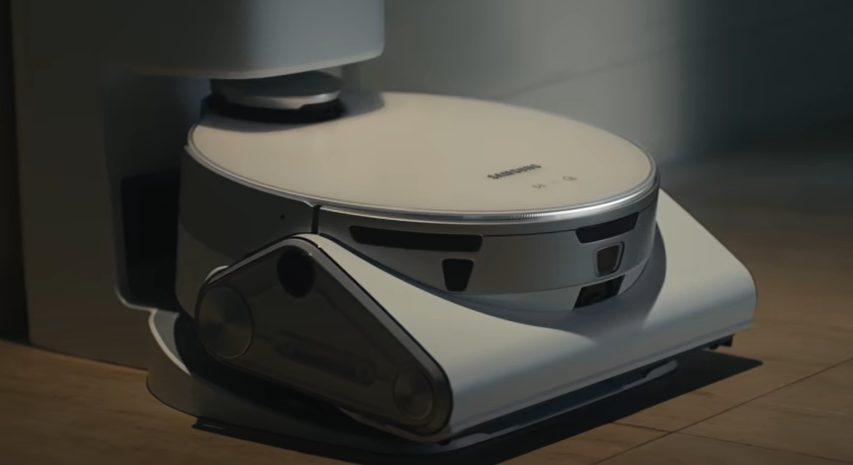 The best robot vacuum at CES 2021 is the Samsung JetBot 90 AI+. It does a lot more than vacuum floors. It also acts as a home security camera by working with the Samsung SmartThings app. Therefore consumers will be able to access its integrated camera and keep an eye on your home and your pets through your smartphone. It uses a LiDAR sensor which is similar to what is used for self-driving cars. Therefore it can map efficient cleaning routes, avoid obstacles, and even empty its own dustbin. The Samsung JetBot 90 AI+ will be available in the US in the first half of 2021. 
4. Samsung solar-powered TV remote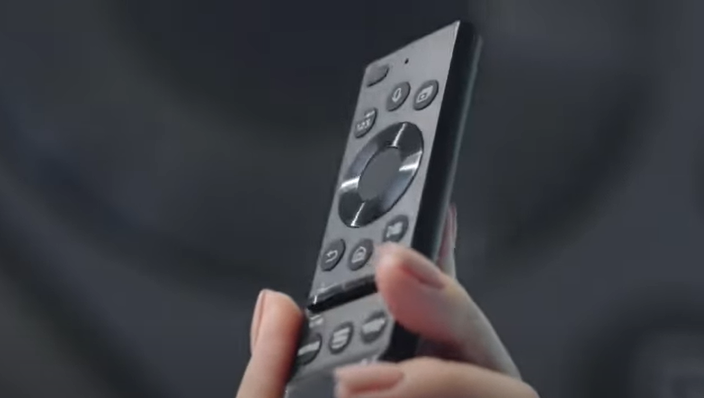 Samsung introduced a new Eco-friendly remote control. The back of the remote control has a long panel of solar cells that can charge the internal battery. It is made from 31 grams of plastic and 28% of the plastic comes from recycled polyethylene terephthalate. The remote can last for two years before the battery gives out and needs a full recharge. Overall the internal battery can last up to 7 years which is the average life cycle of a TV. Therefore consumers will no longer have to buy AA or AAA batteries for their remotes. The remote also has a USB-C port in case you need to charge your phone quicker. 
5. Samsung Health Smart Trainer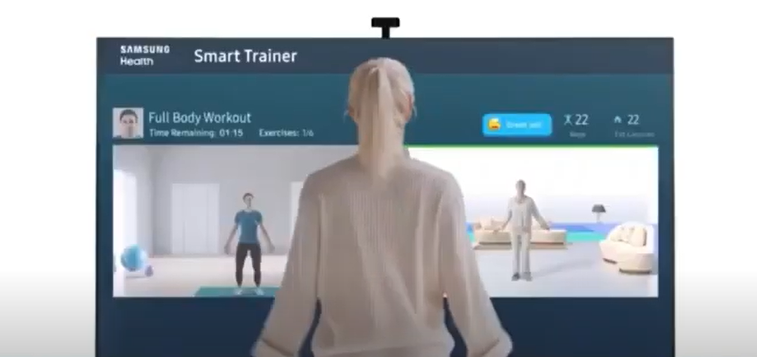 Samsung will now offer a new virtual personal trainer for working out from the comfort of your home. The new Smart Trainer is a feature within Samsung Health. It will not only track and analyze your posture during workouts but also provide real-time feedback about your overall form. In addition, it will be able to count your reps, estimate the calories burned, and offer post-workout feedback. This feature will be shipped with most of Samsung's 2021 QLED and Neo QLED TVs during the first quarter of 2021. 
6. Samsung Bot Care
Samsung Bot Care is a robotic assistant/companion which was first introduced back at CES 2019. It is a robotic personal assistant for the home or office. It uses AI technology to grow familiar with the user's behavior over time and responds accordingly. During the demo, Samsung showed the Bot Care opening up a screen so that the owner could do a video call. It is still under development so it is unknown if the product will launch in 2021. 
7. Samsung Neo QN900 QLED TV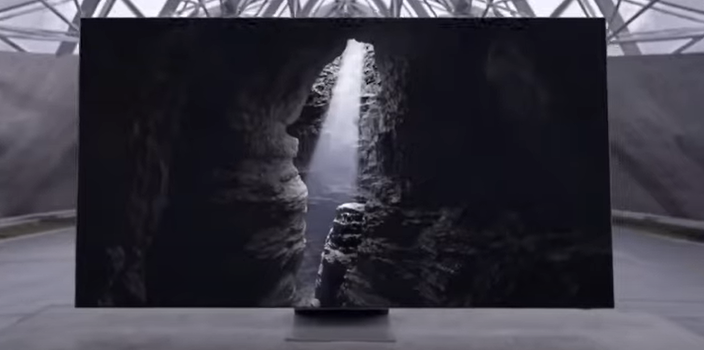 The best Samsung TV for 2021 has to go to the Samsung Neo QN900 QLED TV. It is brighter and can shrink down the bezel to almost nothing. So far, it is the best 8K TV with the best brightness and black levels. It uses smaller LEDs, which offer better peak brightness than Samsung's previous QLEDs. The price has not been announced but it will for sure be super expensive. However, with more consumers streaming more TV shows and movies than ever before, having a top-end TV will be in high demand. 
8. Samsung Bespoke 4-Door Flex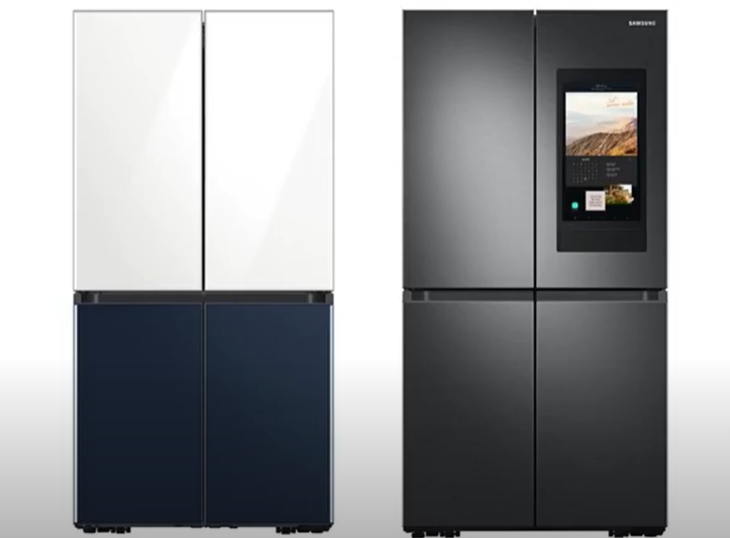 The Samsung Bespoke 4-Door Flex comes in 8 different colors and many customizable options. Therefore consumers can customize their kitchen with a fridge that perfectly fits their style and taste. The doors are flat and have a seamless design. It also comes with a brand new beverage center that is hidden away behind the upper left door to maintain the refrigerator's flat, sleek look. The beverage center has an autofill water pitcher and a water dispenser with a washable nozzle. Finally, it comes with a dual auto ice maker that can make regular cubed ice and smaller ice bites. 
9. Samsung HW-Q800A Soundbar

For the best sound possible for a room, Samsung has come out with the HW-Q800A Soundbar. It comes with a feature called SpaceFit Sound, which calibrates the device so it can deliver the best sound possible for any room. Furthermore, it has calibration mics inside the soundbars themselves and their subwoofers. It has a 3.1.2 channel configuration and is compatible with wireless surround sound systems. Additional features include built-in Alexa and Dolby Atmos. 
10. Samsung 110-inch MicroLED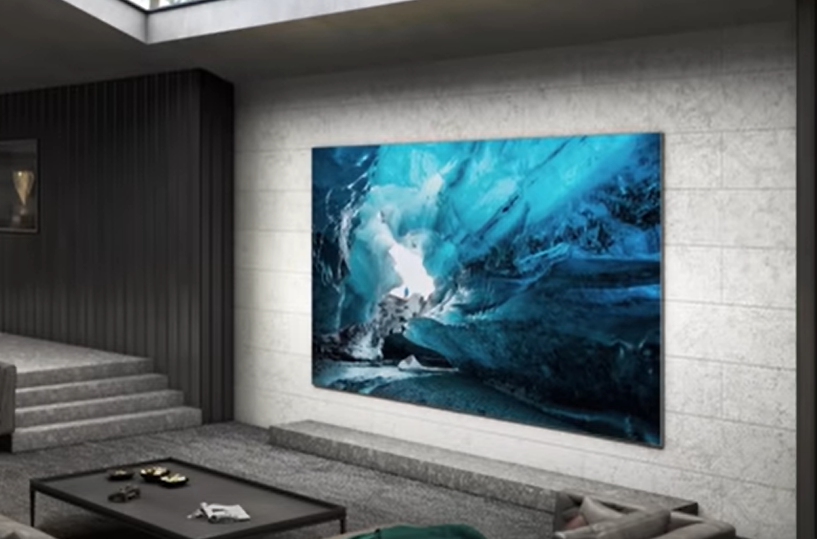 The biggest product from Samsung at CES 2021 has to be Samsung's 110-inch MicroLED. It is ranked #10 on our list because it is super expensive with a price tag of $156,000. The TV has a 4K resolution and used MicroLED which is similar to OLED. It offers perfect black levels and high brightness because of the use of millions of tiny LEDs. Lastly, the Samsung 110-inch MicroLED has a feature called MultiView which lets you connect multiple devices simultaneously and watch up to four things at the same time.
---
John is the Co-Founder of Seoulz. He has covered the Korean startup & tech scene for over eight years and has written over 700 articles regarding the Korean startup ecosystem. He has brought global attention to Korea's tech scene using Google SEO. Email him at john@seoulz.com
All author posts