Zayed Sustainability Prize
Startups in Korea need to apply for the Zayed Sustainability Prize which is the United Arab Emirates' pioneering global award in sustainability. They are calling on innovators from global organizations to submit entries for their 13th edition of the Prize. The winners of each category will receive $600,000 USD. This can be used to further implement their sustainability solutions to transform lives around the world. There are many great social impact startups in Korea and startups that focus on sustainability. It is very difficult for many of these startups in Korea to raise seed funding. Entering the Zayed Sustainability Prize will give a chance for many startups in Korea to raise seed funding. This can be a nice runway for their startup to grow.
Accepting Entries Until June 11th, 2020

Startups in Korea can apply to the Zayed Sustainability Prize by applying through their online portal. Last year, the Prize brought in close to 2,400 entries from 129 countries. The Prize has grown from an ambitious, UAE leadership-driven initiative that seeks to encourage global action on the development of renewable energy solutions into one of the most significant and globally renowned awards for affecting positive human and sustainable impact. It has rewarded innovators and visionaries whose achievements have furthered the global proliferation of innovative, impactful, and inspirational sustainability solutions.
The Prize will consist of 5 categories. These categories include:
Health – Health Startups in Korea that ensure access to essential and affordable healthcare and startups that aim to end epidemics should apply.
Food – Startups in Korea that fight against hunger and malnutrition or that increase agricultural or other food processing productivity should apply. In addition, startups that look to enhance sustainable food production.
Energy – Startups in Korea that focus on ensuring access to affordable and reliable clean energy should apply. Furthermore, startups that introduce new forms of clean energy or other technology innovations should also apply.
Water – Startups in Korea that focus on access to safe and affordable drinking water, improving water quality, or increasing water use efficiency should apply.
Global High Schools – This category is intended to encourage students to develop and implement their sustainability ideas and is not aimed at administrative projects or educational reforms at the school. These sustainable ideas can be in the categories listed above.
Zayed Sustainability Prize will be awarded to startups that offer innovative solutions in sustainable and humanitarian development across these 5 sectors.
"Inspired by Sheikh Zayed's legacy of commitment to global sustainability and humanitarianism, the Prize also aligns with the emphasis our leadership has given this year to planning, preparing, and finding solutions for the next 50 years," said the H.E. Dr. Sultan Ahmed Al Jaber, UAE Minister of State and Director-General of the Zayed Sustainability Prize.
History of the Zayed Sustainability Prize
The Zayed Sustainability Prize was launched in 2008. To date, the Prize has awarded a total of 86 winners. Their solutions or school projects have, directly and indirectly, transformed the lives of more than 335 million people around the world. It has gained a reputation for recognizing leading sustainability solutions globally. The Prize has an annual fund of $3 million with each winner getting $600,000. The Global High Schools category is split into six global regions (The Americas, Sub-Saharan Africa, Middle East & North Africa, Europe & Central Asia, South Asia, and East Asia & Pacific), each winner getting $100,000. Therefore Korea has a chance in being one of the winners in this category. The entries should be lead by students in Korea and should demonstrate innovative approaches that will also be impactful and inspirational to others.
Startups in Korea that Should Apply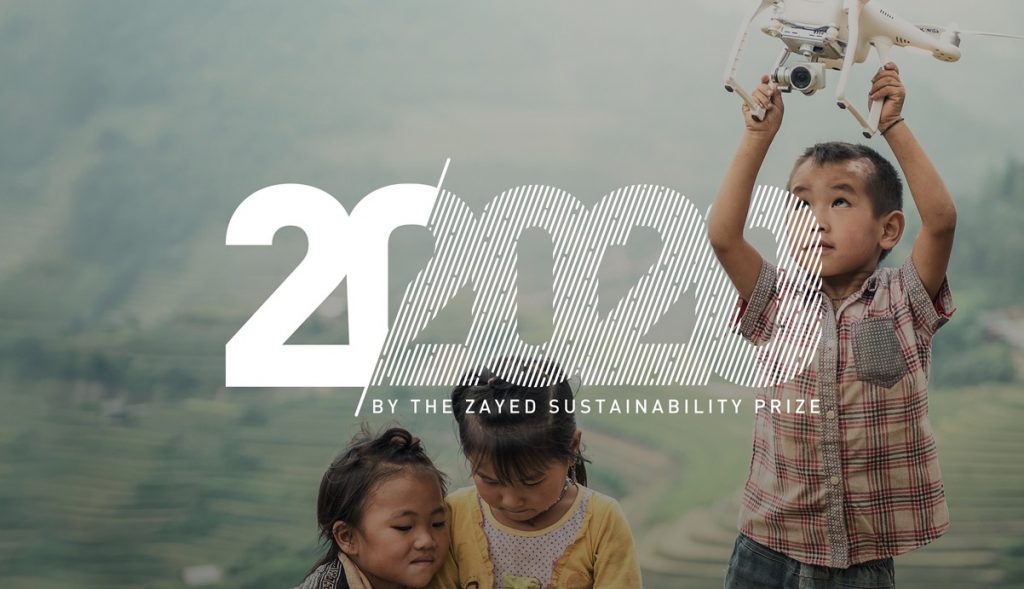 Sustainability Startups in Korea need to use technology, applications, and solutions in innovative ways. Furthermore, they must drive a positive transformation in people's lives. Besides the Global High Schools category, the other 4 categories (Water, Energy, Food, and Health) are open to startups that demonstrate that they are improving access to essential products or services. In addition, they must have a long-term vision for improved living and working conditions.
Winners of the Zayed Sustainability Prize 2021 will be announced at the annual awards ceremony held during Abu Dhabi Sustainability Week in January of 2021.
Judging Criteria
Innovation 40%

Innovation refers to a novel solution or a transformation of an existing solution that solves a challenge or a need. As well as, generates value, and brings significant positive impact. A solution can be a technology, a service, or a business model. The innovation criterion requires organizations to demonstrate that their solutions have a unique value proposition. As well as, being disruptive or transformative, technically and commercially viable, and is adopted by the market.

Impact 30%

Impact refers to a positive change that addresses social, economic, technological, and/or environmental challenges and has proven to make the world a better place by improving the well-being of humanity. The impact criterion requires organizations to demonstrate that their solution already has had a positive impact on the quality of peoples' lives. In addition, they need to show they are resilient to potential social, economic, technological, and environmental challenges. As well as, having good governance by employing skilled people and establishing fair policies.

Inspiration 30%

Sheikh Zayed bin Sultan Al Nahyan, the founding father of the UAE, was a pioneering advocate of global sustainability and human development. Leading by example, he placed great value in the pursuit of socio-economic development that meets the needs of both current and future generations. Continued through the Prize, Sheikh Zayed's legacy is a source of inspiration for the entire world. The inspiration criterion requires organizations to demonstrate that their solution reflects Sheikh Zayed's core values such as sustainability and human development.
All submissions will go through a three-tiered evaluation process. The first process involves a reputed international Research & Analysis firm. They will be in charge of conducting due diligence on all submissions. Therefore this will ensure that they meet the criteria of the Zayed Sustainability Prize (Innovation, Impact, and Inspiration). The second process involves The Selection Committee. They will review every entry and then the final entries are sent to the Jury for final evaluations. The third process involves the Jury. The Jury will meet in person to deliberate on the finalists and select the winner in each category. The final decisions are unanimous. The winners will be announced at the Zayed Sustainability Prize Awards Ceremony. The Ceremony takes place in Abu Dhabi during the Abu Dhabi Sustainability Week.
Launch of the #FindThePioneer Campaign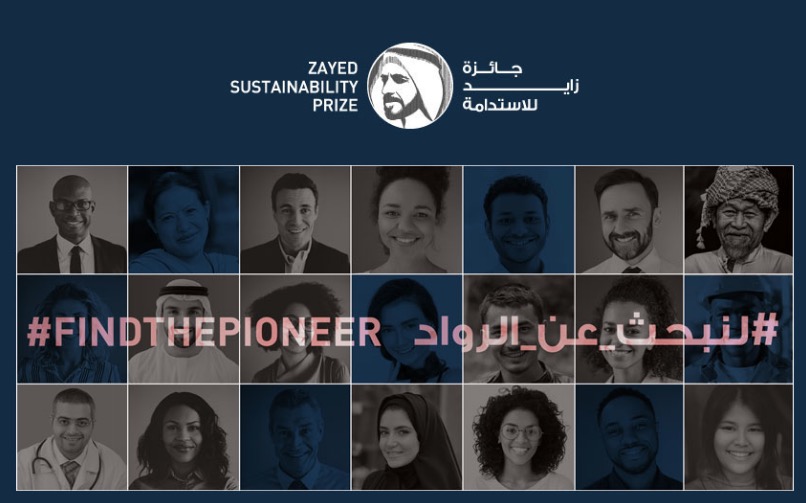 Rooted in the belief that sustainability is a shared responsibility, the Zayed Sustainability Prize opens up nominations for potential candidates with its #FindThePioneer campaign. The campaign aims to recognize pioneers who are changing lives in any of the 5 competition categories. Nominations can be made by tagging the organization or school in a social media post. The post should have the hashtag #FindThePioneer, or email the nomination to press@affluencerpr.media.
---
John is the Co-Founder of Seoulz. He has covered the Korean startup & tech scene for over eight years and has written over 700 articles regarding the Korean startup ecosystem. He has brought global attention to Korea's tech scene using Google SEO. Email him at john@seoulz.com
All author posts