Although the world's cities have been suffering from the unprecedented COVID-19 pandemic since 2020, each city's tourism industry is making every effort to take an alternative way in order to promote its attractiveness. Seoul is no exception. Since last year, the Seoul Metropolitan Government and the Seoul Tourism Organization have been staging a global marketing campaign to showcase Seoul as the best shopping city in Asia. 
Seoul, the capital of South Korea for more than 620 years, is one of the world's best travel destinations. It was selected as the Best Shopping Destination of the Best of The Decade (2010-2019), held in October 2020 by Smart Travel Asia, a popular online travel magazine. It describes Seoul as…
"Seoul astounds all comers and sets pulses racing with its eye-popping array of cosmetics, fashion, and designer bric-a-brac."
Seoul has been famous as a dynamic city that never sleeps with featuring a vibrant lifestyle. The city's well-harmonized vibes of modernity and tradition can be enjoyed by visitors and citizens alike.
At a time when we cannot travel the world without limitations because of the coronavirus, the Seoul Metropolitan Government, and Penta Press, a Seoul-based photo news agency, select the best three shopping areas in Seoul for your best consideration for the next travel destination when the virus is over.
Why Seoul is the Best Shopping City in Asia
Insadong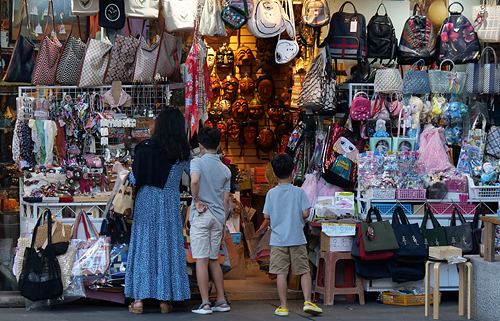 Insa-dong is a neighborhood that epitomizes traditional Korean culture and heritage. It is one of the most visited places by international tourists who are looking for an authentic experience in Korea.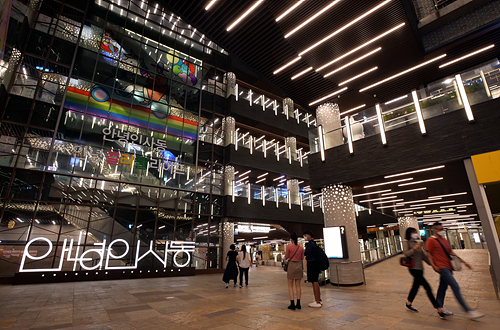 Explore the hidden wonders of traditional culture in places all around Insa-dong. For example, there are art galleries, traditional craft shops, antique art shops, and traditional tea houses and restaurants. In addition, you will come across eye-catching goods, such as traditional fans, calligraphic works, and Korean paintings.
SOUNDS Hannam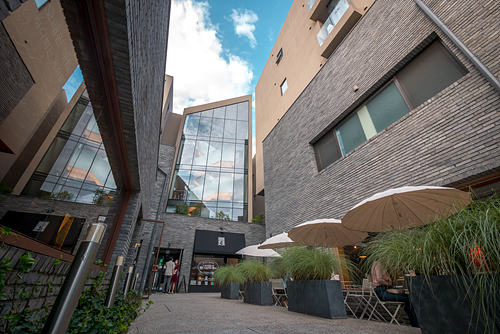 SOUNDS Hannam, located in Hannam-dong, is growing in popularity as a trendy go-to spot among young visitors. Hannam-dong is situated between the Hangang River and Namsan Mountain. It is a disparate neighborhood that has changed through time while retaining its locally "diverse" characteristics.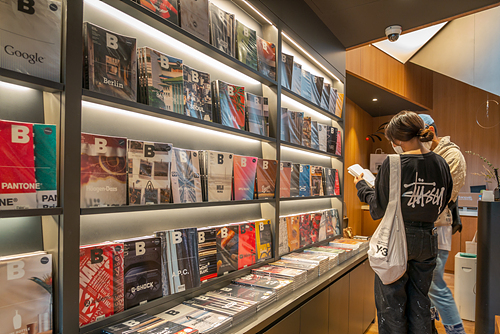 SOUNDS Hannam is a cultural space and complex. It is conceptually referred to as an "urban resort" and comprises multi-layered residency, office, and retail facets.
Mangwon-dong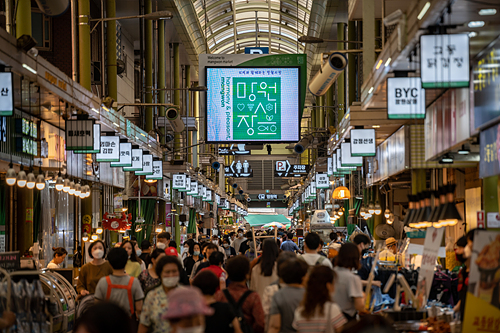 Mangwon-dong has remained a popular place in Seoul for a long time, and the delicious food, cute novelty shops, and quirky stores of Mangwon Market's neighborhood continue to be loved by many. Mangwon-dong, located in Mapo-gu, Seoul, is in Hapjeong, Sangsu. It is the commercial area of Hongik University and the Hangang River, making it a place frequented by visitors as part of their must-see tour around Seoul. Moreover, Mangwon Market is nestled in the small yet unique neighborhood of Mangwon-dong. The area is surrounded by low-floored, multi-family residences, and is frequented by locals due to the merchants' low prices offer.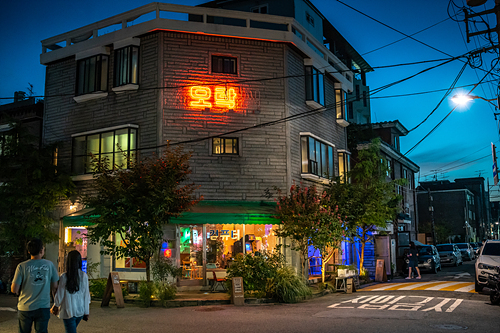 Unique cafes and restaurants also began to pop up near the market, creating a commercial area called "Mangnidan-gil Street."
---
John is the Co-Founder of Seoulz. He has covered the Korean startup & tech scene for over eight years and has written over 700 articles regarding the Korean startup ecosystem. He has brought global attention to Korea's tech scene using Google SEO. Email him at john@seoulz.com
All author posts