The Korean startup scene has come a long way and startup accelerator programs have been a major part of creating hundreds of startups. Many have become unicorns and later have gone public. These startup accelerators and incubators in South Korea are not just accelerators and incubators but also coworking spaces, mentorship programs for product development and support. Most have a large network outside of Korea to help Korean startups go global. Furthermore, there are new programs launching in Korea every few months.
These days accelerator participation has become a kind of rite of passage for most Korean startups. Therefore, Korean startups not only need to know which program is the most effective but more importantly which program is the best fit.
Here is a list of startup accelerators and incubators in South Korea and we will continue to add to the list as we cover the Korean startup Ecosystem.
List of Startup Accelerators and Incubators in South Korea
FuturePlay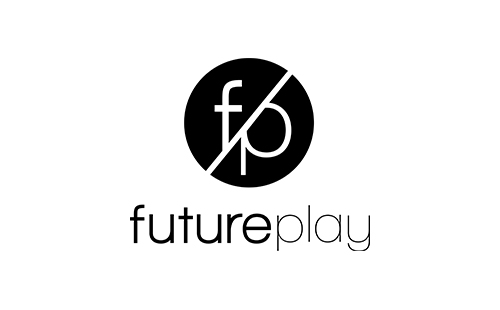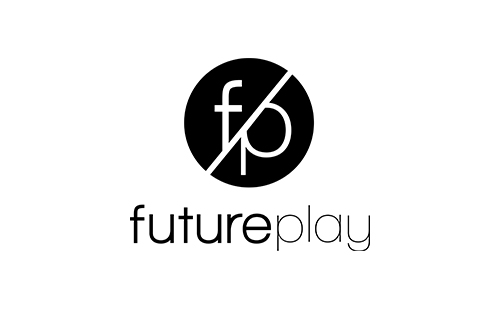 FuturePlay is a high-tech startup accelerator in South Korea that has been known to get the best entrepreneurs from Samsung that have new and innovative ideas in the tech space. The accelerator program focuses on early-stage startups that are looking to go global. FuturePlay currently manages $84 million and has invested in over 170 startups. These startups have an accumulated corporate value of over $3 billion.
FuturePlay's Program
FuturePlay is a 4-month paid program. In addition, since 2014 they have helped over 60 Korean tech startups get funding and mentorship.
FuturePlay has formed partnerships with LG Electronics, Nongshim Co., Mando Corp., and Amorepacific to bridge the gap between startups and big firms. Therefore, this will reduce the risk of many of the Korean tech startups that join the accelerator program.
They also offer a 6-month intensive incubation program called TechUP. In addition, FuturePlay focuses on entrepreneurs from some of the top schools in Korea like KAIST and Seoul National University.
Currently, they are focusing more on cryptocurrency and brain science. Therefore, they have already started investing in early-stage startups related to those fields.
"FuturePlay is not a typical startup accelerator that focuses on picking up promising startups. Of course, we are known for being picky when choosing a startup we want to invest in. But our focus is not who they are now but what they will become in the future," said CEO of FuturePlay Junghee Ryu.
New Entertainment Fund
The aim for 2022 will be to create a new entertainment fund that focuses on the metaverse, Blockchain, and the filmmaking industry. The fund will not just focus on South Korea but also the United States, Japan, Indonesia, and Vietnam.
FuturePlay aims to push for an IPO at some point in 2022.
SparkLabs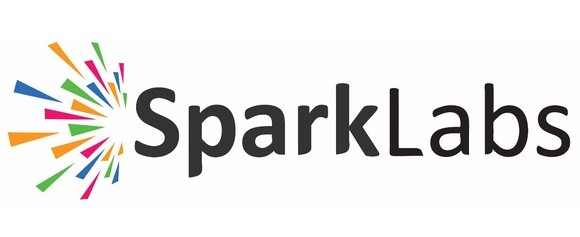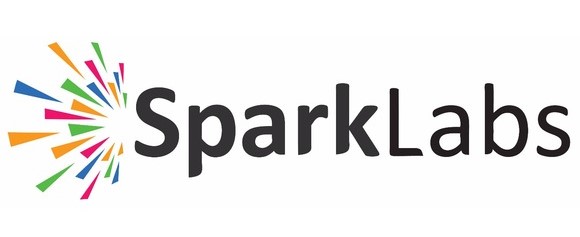 This global accelerator was founded in 2012.  They already have the best team of mentors in Korea. SparkLabs invested in over 140 startups all across the world. They also invest in Korean Startups that want to expand to the U.S., Japan, and China. Their main headquarters are located in Seoul but SparkLabs holds its 3-month accelerating programs for startups in countries such as Singapore, China, Taipei, Hong Kong, Australia, and the US. The industry they focus on the most is the internet, online gaming, mobile, digital media, health, manufacturing, and e-commerce sectors. In addition, their Demo Days are some of the best in Asia due to their vast mentor network. This is why SparkLabs has one of the best startup accelerators in South Korea.
Global Startup Accelerator Program
Startup Accelerators in South Korea usually last about 3 months. Therefore, startups that enter are in their seed to early-stage and are looking to go global. Sparklabs invests up to $40,000 for a 6% equity stake in the startup. However, this is negotiable per startup.
Startups are matched with 4 to 6 mentors. They get weekly sessions with these mentors through teaching sessions. Also, Korean startups will have access to Sparklabs's General Partners. Furthermore, they will have office spaces at MARU180, cloud services, and legal advice.
Finally, there is the Demo Day where the Korean startups are highlighted. Startups can present to potential investors and get feedback from SparkLab's partners. Sparklab Demo Day will have a large media presence and will attract influential figures from the industry. SparkLabs is the first of the Startup Accelerators in South Korea to be a part of the Global Accelerator Network (GAN).
Partnership with Shinhan Capital for Startup Fund
SparkLabs and Shinhan Capital have formed a partnership for an $8.3 million fund to help support early-stage startups in Korea. The fund will not only go to SparkLabs alumni startups but also other early-stage startups with high growth potential. In addition, it will be used for secondary investing in fast-growing companies in industries such as biotech, healthcare, and manufacturing. The fund's limited partners include Youngwon Holdings, SBS Media Holdings, and Kwangdong Pharmaceutical.
Born2Global

Founded in 2013, Born2Global Centre(B2G) is a major Korean government agency under the Ministry of Science and ICT. They are known for their in-depth Korea Startup Index reports. These contain comprehensive information on the Korean startup ecosystem. They have been publishing the Korea Startup Index Report since 2014.
Every year, B2G selects over 100 companies that have technical capabilities and business feasibility, to provide integrated services. The membership service operated by the B2G on a global platform is a one-year intensive program. Companies can use a variety of programs to improve their products and services, grow their businesses, and expand their networks.
Born2Global Alumni Night
Born2Global holds an award ceremony called Born2Global Alumni Night at the end of the year. The event focuses on recognizing startups that have achieved great milestones in regards to global expansion. They also present the results of their programs in regards to funding acquisitions, contracts, sales, and partnerships.
DREAMPLUS Innovation Hub


DreamPlus is an ICT accelerator powered by Hanwha Corporation. It aims is to create a startup ecosystem not just in Korea but throughout Asia by forming an alliance of accelerators from all over the world. They provide seed funding for promising startups throughout Korea, Japan, China, and Southeast Asia. In addition, they also provide office spaces, expert mentoring, investor relations, and specialized marketing solutions. Their main focus is on Fintech and they are considered one of the biggest Fintech accelerators in Korea.
DreamPlus picks the startups themselves and focuses on startups that are in fields such as cryptocurrency, payment, security, and lending. There are three DreamPlus centers in South Korea as well as one in Japan and another in China.
The DreamPlus located in Gangnam has the whole 9th and 10th floors dedicated to early to mid-stage startups.
WeWork Labs Korea


WeWork Labs is a startup acceleration space in Yeoksam that helps early-stage Korean startups go global. It is also a shared working space where Korean entrepreneurs can join a variety of acceleration programs, get networking support and consulting, and have access to WeWork's vast network of mentors, investors, VCs, and successful entrepreneurs.
Online Startup Acceleration Program
WeWork Korea holds online forums, workshops, webinars, and conferences to connect startups in Korea with VCs and industry experts. In addition, the program offers mentoring programs and online networking sessions.
WeWork Labs Korea has partnered with D.CAMP, Fintech company Dayli Financial Group, and Naver-backed startup hub Startup Alliance. Furthermore, former Naver CEO Kim Sang-hun and Nexon co-founder Kim Sang-beom will take part in Labs' programs as advisors.
WeWork Labs holds many community events where everyone in the building can network with each other. They currently focus a lot on helping female entrepreneurs and empowering women to become strong leaders. Most of these events are currently being held online due to the COVID-19 situation.
More WeWork Labs coming to Korea
In addition to Yeoksam, new WeWork Labs locations are now open in Korea. Euljiro in central Seoul, Yeouido in western Seoul, and Seolleung branch opened last year. Korea is the first Asian country where WeWork has opened Labs. Furthermore, WeWork Labs does not take any equity from its members and just collects a rental fee. Prices start at 400,000 won ($371) per person, and each branch of Labs can host an average of 100 members. Each of the four branches of WeWork Labs in Korea will focus on a different field. For example, the WeWork Labs Yeoksam Station II is designed around nurturing consumer goods start-ups. The Euljiro branch will specialize in education technology, the Yeouido branch in Fintech and blockchain, and the Seolleung branch, southern Seoul, on biopharmaceuticals and healthcare.
"WeWork Labs will continue to focus on building and sustaining a better ecosystem for Labs members in Korea to grow their business domestically and globally with the help of experienced Labs managers who are startup experts," said Ryan Moon the Head of WeWork Labs Korea.
N15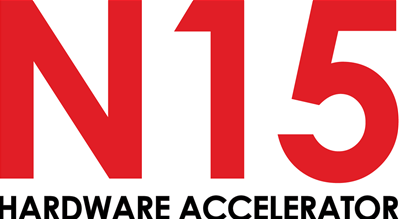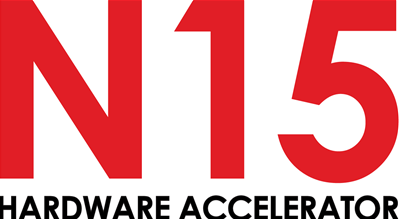 One of the top hardware accelerators in Korea is N15. They are a hardware accelerator and a production company for products and entertainment. They run a top-of-the-line Maker Space as well as manage the Seoul Global Startup Center. Their aim is to turn new ideas into real products through their maker space and help startups enter the global market. They do an excellent job of sourcing innovative global products that have not yet been introduced in Korea. In addition, they actively discover Korean competitive products and help them distribute their products through global platforms. They have a diverse network that includes software experts and manufacturing experts to get products to market. Startups looking to produce mass quantities or small quantities can find their solutions by joining N15 Hardware Accelerator.
Telecom Infra Project Accelerator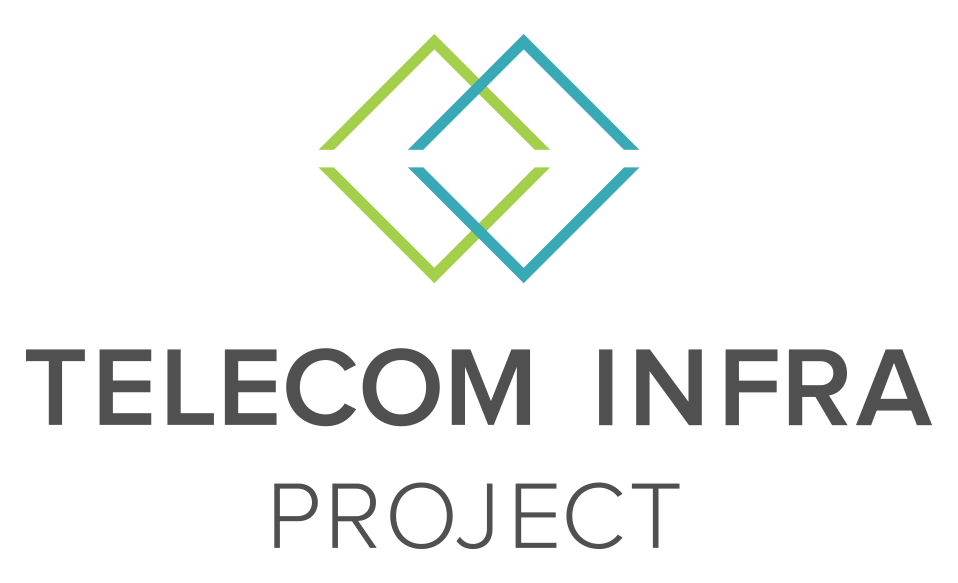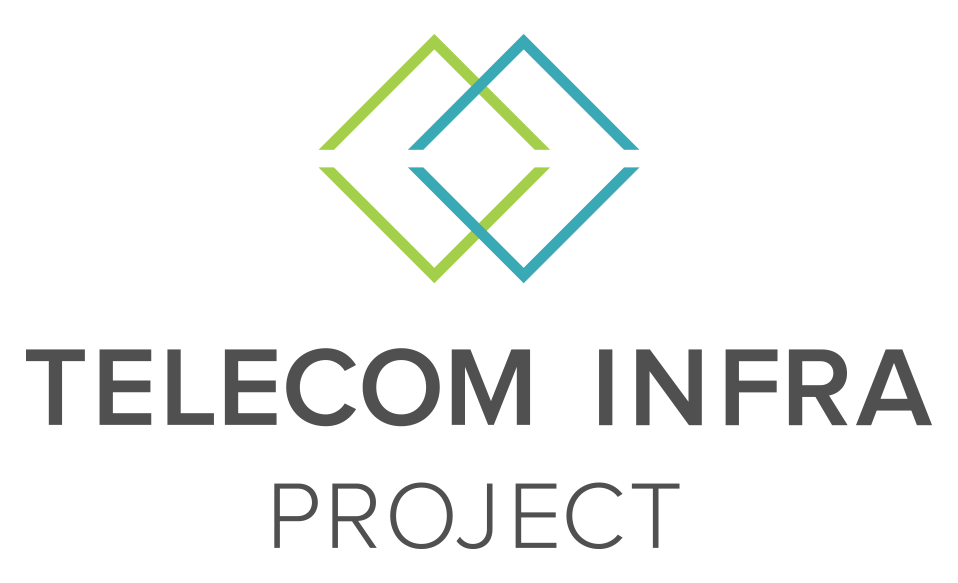 The Telecom Infra Project Accelerator is associated with South Korea's largest wireless carrier, SK Telecom. The program takes place in South Korea and is part of a global program of telecoms specialist centers that are run in partnership with SK Telecom. Therefore once startups join the program they are also joining a global community of companies and organizations that work together to accelerate the development and deployment of tech solutions and infrastructure solutions that deliver high-quality connectivity.
Bluepoint Partners


Bluepoint Partners is a partnership-driven startup accelerator and early-stage VC fund. They invest in high-tech-driven entrepreneurs who are creating progressive startups that offer real global solutions. Their network of partners and experts work together with entrepreneurs to help them build, network, launch, and grow not just in Korea but around the world. In addition, they help their startups raise capital through their investor networks. Bluepoint Partners are also known for hosting workshops and private events that focus on bringing together entrepreneurs, VCs, advisors, and the press in Korea. They have accelerated over 140 startups since 2014
ActnerLab


ActnerLab is a startup accelerator for hardware, IoT, and biotech startups. The accelerator program works in cooperation with Lab IX of Silicon Valley to help manage Korea's finest hardware startups. In addition, ActnerLab helps entrepreneurs in Korea manufacture prototypes directly and quickly.
Those wishing to join the ActnerLab startup accelerator program need to have the following requirements.
Must have two or more members
A Business plan
Apply for at least one patent
Teams should be looking to get a working prototype within three months
Products should focus on wearables, IoT, connected cars or healthcare, or the human interface market
Once accepted into the program ActnerLab will provide startups with a seed funding investment of $20,000 to $100,000 in return for 5-10% equity. In addition, Korean startups will have free office space in Gangnam for 2 months. Furthermore, they can also be a part of the 3-month startup institute education program where they will have access to mentors and industry leaders from successful companies and universities.
"Our aim is to find and nurture promising Korean startups, and to let them expand their global presence with better competitiveness. To date, our successful startup companies have been ActnerLab's biggest asset and weapon. Thus, we are collaborating with these companies to create a fund to support younger entrepreneurs," said Cho In-je, the founder and CEO of ActnerLab.
Primer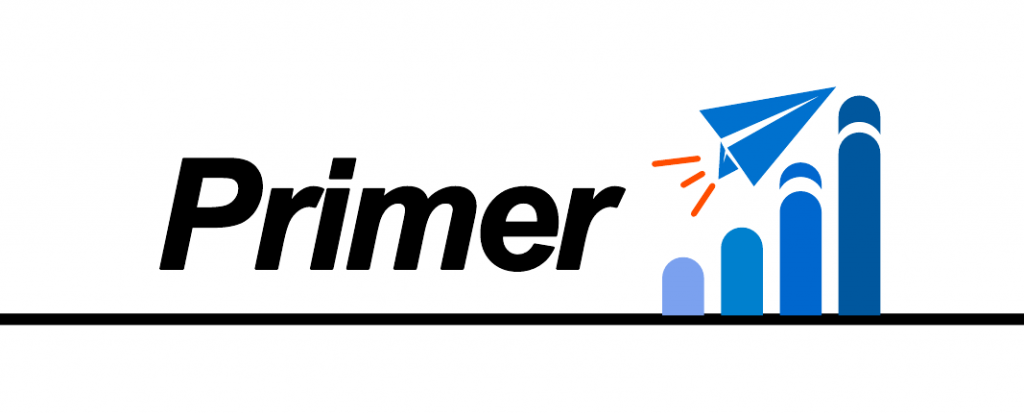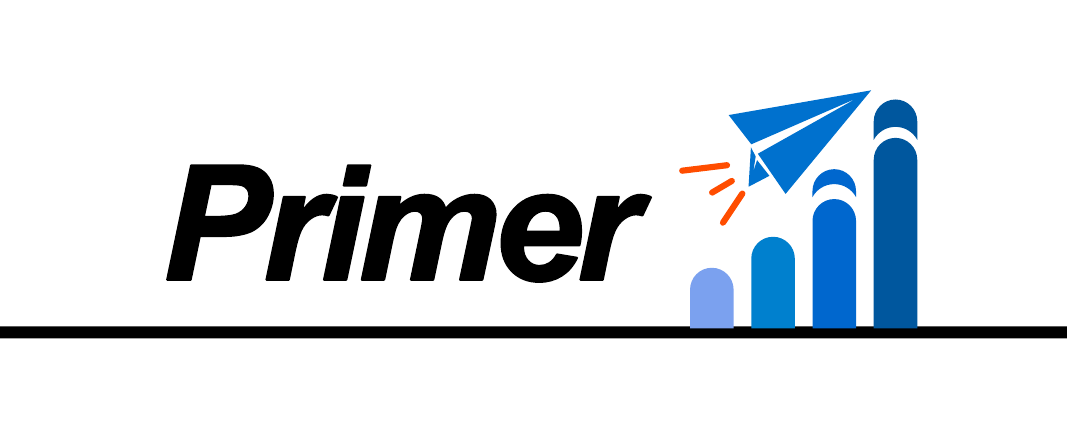 Primer has been around for a while and is one of the most well-known accelerators in Korea. They have invested in over 130 startups that are focused on IT and software services. To get into Primer's accelerator program, startups need to first participate in Primer's entrepreneurship training program. The training program will allow startups to verify their business ideas through both online and offline activities and tasks. The progress will take a total of 2 months. Furthermore, during the 2-month process, Startups will have access to Primer's mentors who can help with marketing education and business verification.
Primer Demo Day
Primer holds Demo Days every year where hundreds apply from not just Korea but all around the world. Startups then showcase their product or service on stage.
Lotte Accelerator


Lotte is one of the biggest retail companies in all of Asia. They launched Lotte Accelerator in 2016 to nurture innovation and entrepreneurship in Korea. Their aim is to act as a bridge between large corporations and startups. Lotte has a strong network of over 75 affiliates that operate in many different industries. Through the Lotte Accelerator program, Korean startups can get mentorship, have access to Lotte's network and resources, and get business/investment opportunities.
L-Camp Program
The L-Camp Program is a 6-month long program and so far 50 startups have graduated from this accelerator program. Two of them being Mobidoo (Payment solutions startup) and Buxi (ride-sharing startup) both combined have raised over $2.5 million. Over 450 startups apply for only 15 spots at L-Camp. Thanks to the L-Camp Program provided by Lotte Accelerator, the company has gained a positive reputation in regards to helping the Korean startup ecosystem.
Recently Lotte Accelerator invested $1.3 million in a shared kitchen service startup called Simple Project.
Lotte's $52 Million Fund for Startups
The Lotte Group created a fund worth over $52 Million to support Lotte Accelerator. It is called the Lotte-KDB Open Innovation Fund.
"Through this fund, we will more aggressively develop and fund startups for open innovation," said Lotte Accelerator CEO Lee Jin-Sung.
The fund not only supports startups but also businesses looking to scale up. Furthermore, Lotte Accelerator supports over 100 startups through its accelerator program.
Fast Track Asia


Fast Track Asia has a solid reputation when it comes to helping Korean startups expand outside of Korea. The accelerator program has been around for a while. The countries that they target mainly are Japan and Southeast Asia. In addition, they also have begun helping Korean startups expand into the United States. However, their key strengths are in Japan and Southeast Asia.
Fast Track Asia is a Korean VC company that has both an incubator program along with an accelerator program for Korean startups and entrepreneurs. They mainly focus on the internet industry and Korean startups that are looking to disrupt that space.
They are strong in marketing, PR, IT development, management, financing, and human resources. Therefore, at Fast Track Asia, they are all about creating an ecosystem where startups can mainly focus on the operational area by offering all that is required to run a facility.
DEV Korea


DEV Korea Discovery is an accelerator program in Korea that connects Seoul to New York. Their main focus is on Korean startups that create transformative digital and mobile products.  They help Korean startups go global through their platform that includes entrepreneurs with over 20+ years of experience going global. They have a cross-border lawyer to make the transition easier for Korean startups. This accelerator program is a one-stop solution for those looking to cross into the United States. Their fund called the DEV Korea Discovery Fund invests in 20 startups a year.
Benefits of DEV Korea
The main benefits of DEV Korea are their legal consulting services which help with venture formation and global entity structuring. They also help Korean startups with their business models and marketing strategies for the US market. Those Korean startups that show a lot of potential for growth will be able to access DEV Korea's large network of investors in Korea and the U.S.  Lastly, DEV Korea has specialists that have experience with M&As, global exits, and IPOs for those Korean Startups looking to sell their company.
DEV Korea Accelerator Program
The 3-month program is all about global expansion. They help Korean startups by bringing in guest speakers for business discussions. In addition, they also have Demo Days in New York and Seoul. After Korean startups finish the acceleration program, DEV Korea offers Alumni Nights and Angel Investor pitch sessions to help them get funding and expand their network.
D2 Startup Factory


Naver has created one of the top startup accelerators in South Korea called D2 Startup Factory. They mainly invest in Korean startups that deal with AI technology, machine learning, and IoT. Their accelerator program includes a workspace, mentorship, networking opportunities for partnerships, and collaboration opportunities with Naver.
Startups that join the accelerator program at NAVER will have access to NAVER's technology which will help in rapid growth. D2 Startup Factory's office space has three main parts.
The Offices – To help Korean startups to create ideas.
The Meeting Rooms – To help Korean startups develop their products and services.
The Lecture Hall – To help Korean startups showcase their results.
TIPS PROGRAM
TIPS Korea is an accelerator/investment-driven tech incubator program for Korean Startups. It is one of the most popular startup accelerators in South Korea. The program nurtures Korean startups that focus on innovative and groundbreaking technologies. The program matches each startup with successful venture founders to help them go global.  They have a large network of angel investors and offer mentorship through professional support and matching Korean startups with R&D funds. This includes up to 1 billion won per tech startup for up to 3 years.
How to Apply
Korean startups that wish to apply need to be tech-related and have at least two people with a concrete technical R&D plan. Once accepted they will sign an Investment Agreement in order to receive the R&D funds from the government. The R&D Fund will be given by the Korean government. Therefore, the Korean startup does not have to give up equity.  However, if the startup is successful they will have to pay back 10% of the R&D Fund in installments for up to 3 years. Furthermore, if the business fails they will not be liable for this payment.
Finally, the CEO of the Korean Startup must hold Korean citizenship. However, there is no problem if the Korean citizen is a Co-CEO of the company. Furthermore, the Korean co-founder must hold more than 60% of the company's shares.
Angel Investment (100M KRW) + Business Incubation and Mentoring from Successful Angel Investors + R&D Funding (500M KRW) + Additional Financial Assistance (400M KRW; comprising in Startup Funding, 200M KRW in an Angel Matching Funds, 100M KRW in Overseas Marketing Assistance).
K-Startup Grand Challenge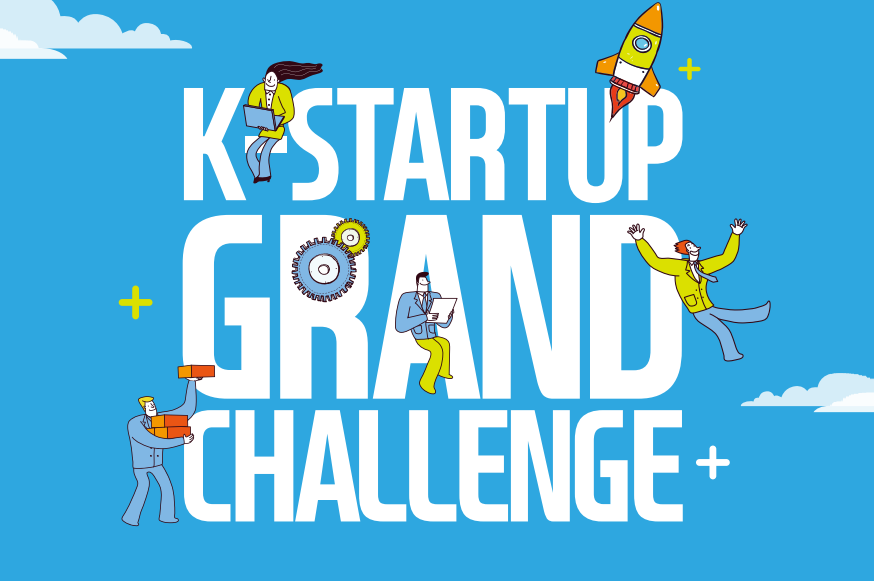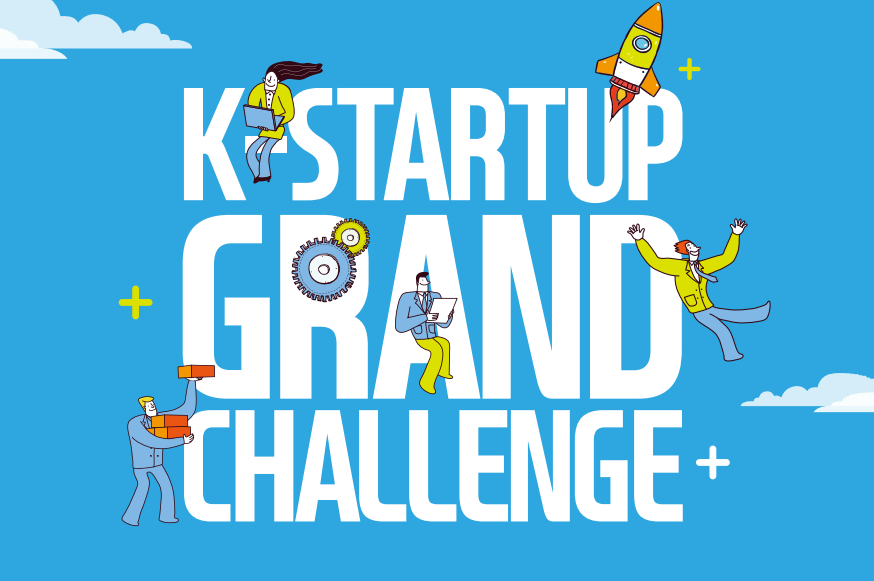 The K-Startup Grand Challenge is a systematic startup program in Korea.
Over 1,700 startups from 108 countries compete
It is a 3 and a half month acceleration program
Startups are eligible to receive initial funding
Free office space
The top 30 teams are selected at Demo Day and are given additional funds for 3.5 additional months.
The startups are judged on their level of creativity, business concepts, and technologies. Including their desire to base their business in Korea. Their aim is to promote collaboration and exchange of ideas among startups from Korea and around the world.
At the end of the acceleration program, the Korean government will host a demo day to select the top 30 startups. Therefore, these startups will get additional financial incentives, and if they choose to establish their businesses in Korea, they will get additional support from the Korean government.
K-Startup Grand Challenge Benefits
3.5 Month Accelerating Program (3.5 additional months for resettlement of the top 30 teams)
Free Office Space at Pangyo Startup Campus
Access to production space filled with 3D printers, hardware testing platforms, and more
The top 60 teams will get $10,000 in living expenses
Those that come in the top 30 will get an additional $10,000 if they set up a legal entity in Korea
The top 10 teams will receive a part of the total $320,000 worth of grants
Potential for equity investment opportunities from accelerators and local VCs
Seminars, workshops, and 1 to 1 mentoring from Korea's largest tech companies
ICX Station

ICX Station is not only an accelerator but also a Blockchain VC fund. It was founded by ICON & AD4th Insight which is a Korean Blockchain marketing company. They focus mainly on Korean projects that are looking to build on the ICON platform. In addition, their partner DeBlock provides funding as well as help in marketing, token economics advice, networking, and technical consulting. They have already done 2 Dapps events in Seoul and are continuing to look for promising Korean Blockchain projects.
Sopoong

Korean Social Venture Accelerator Sopoong focuses on aspiring social enterprises. They have incubated startups such as Socar, Tumblbug, Spacecloud, and 50 other startups. Their market value from their portfolio is over $400 million. They provide an initial investment and incubating to aid future growth.  Sopoong runs seed investment and accelerator programs twice a year. Therefore, their main focus is on early-stage social venture business models. In addition, they also invested in South Korean education technology startup Jaranda.
Sopoong is one of the few accelerators in Korea that also has its own VC arm. It is called Sopoong Ventures Corp. It runs an $8 million fund that specializes in early-stage investment.
"Our main purpose is to provide some time for social ventures to test their business ideas. Half of the companies we invest in do not even have a legal entity, which makes it difficult to measure the valuation. So we want to save time and instead once having invested, Sopoong staff try to meet with companies quite often, at least once a week in the beginning and help their development and possibly pivot if necessary," Said Han Sang-yeob, CEO of Sopoong.
Mashup Angels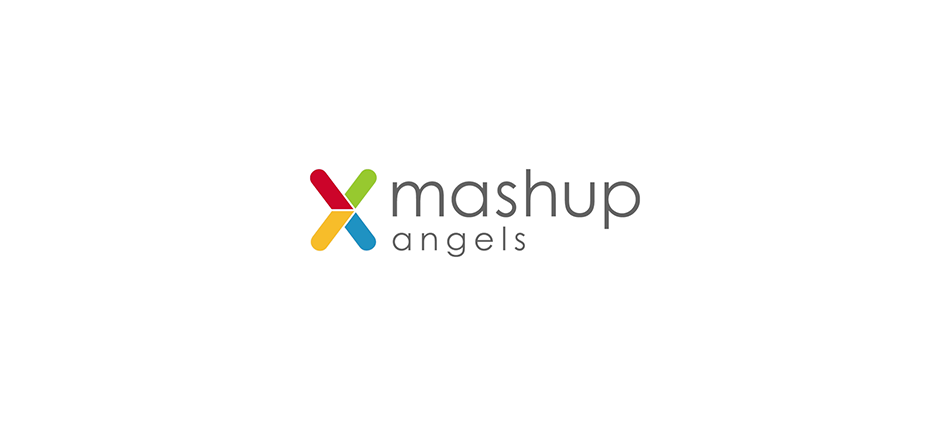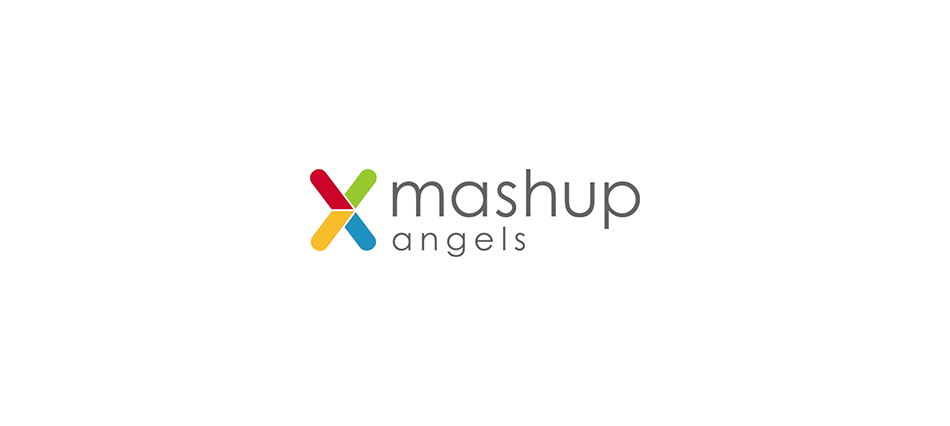 Mashup Angels is an early-stage startup accelerator in Korea that specializes in ICT. They have supported over 90 startups to date including fashion and beauty startup StyleShare. Furthermore, Mashup Angels have over 6 years of experience in angel investing. They have provided a management program through a group of entrepreneurs, hands-on business professionals, and experts. Their investments range from $50,000 to $300,000 for a 10% equity stake in the company. The Partners at Mashup Angels make fast and aggressive investment decisions. In addition, they offer a Startup Counseling program. The program focuses on business development, monetization, investment strategy, and marketing strategies.
Nivea Beauty Accelerator


Nivea Beauty Accelerator (NX) was started by Beiersdorf, a global skincare brand. They own global skincare brands such as LaPrairie, Eucerin, and NIVEA. They launched their beauty accelerator program in Korea (Hongdae). Beiersdorf is the first global brand that launched a beauty accelerator in Korea. They have made partnerships with WeWork Korea and are looking to capitalize on the K-beauty boom of the past few years. Their accelerator program is not just for Korean startups but also for any global beauty startup. In addition, the NX program offers seed investment, mentorship, brand development, and global marketing just to name a few. Over 500 startups combined have applied for their first and second batch.
Techstars Korea Accelerator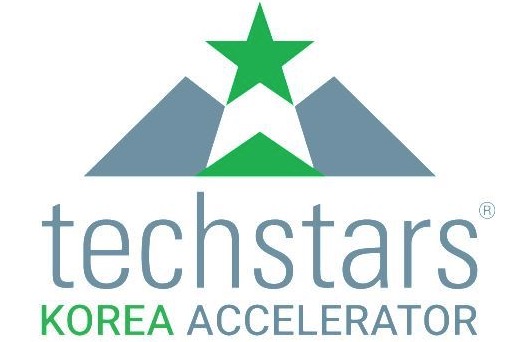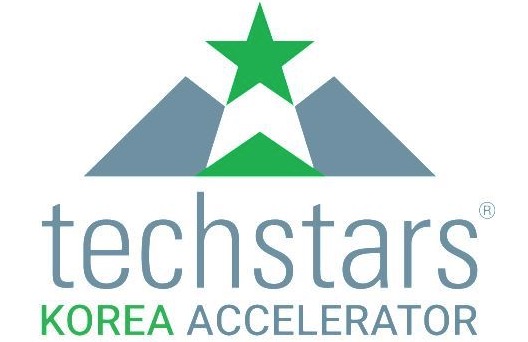 Techstars has partnered with Hillstone Partners to launch Techstar's first accelerator in Korea. The program will support Korean startups and the Korean startup ecosystem. They focus on startups with digital and tech innovations across a variety of business verticals. It will be a 3-month mentorship-focused accelerator program that selects 10 startups per year. The program will be located at the Pangyo Techno Valley campus. Currently, Techstar's accelerator portfolio has over 1,700 companies with a combined market cap of over $20 billion. Therefore, startups in the Techstars Korea program will have a chance to network with other entrepreneurs, experts, mentors, investors, and corporations to help their startups succeed.
NEOPLY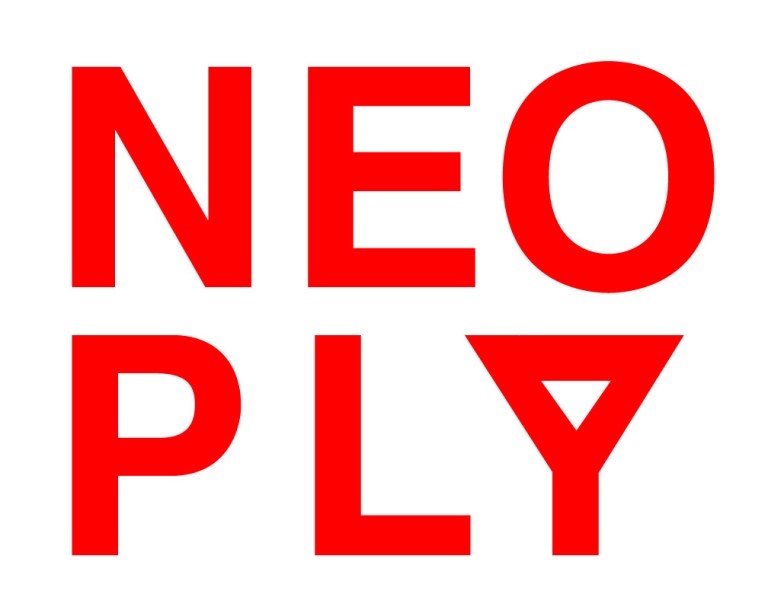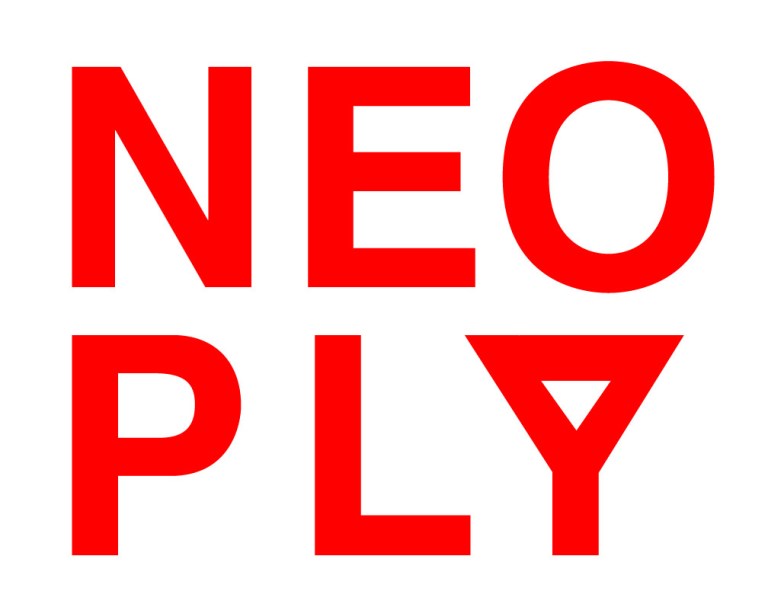 NEOPLY is an accelerator and investment arm of Neowiz. Neowiz is one of the largest gaming companies in Korea. They focus on Korean startups that specialize in Blockchain and cryptocurrency. They are a part of the Klaytn Governance Council and are focused on developing a killer Blockchain service. Therefore they also focus on Dapp development. In addition, their accelerator program offers mentoring, angel funding, and office space. They have over 50 companies in their portfolio and they invest in around 10 startups each year. They typically offer 50 million won for seed investment. Furthermore, startups in the program will have access to Neowiz's massive global network.
PACEMAKERS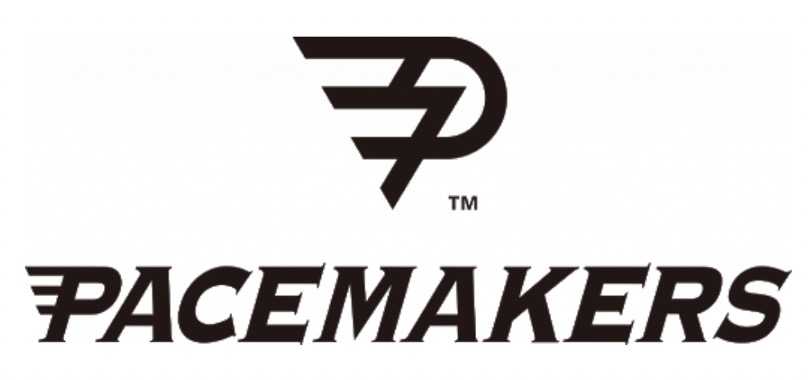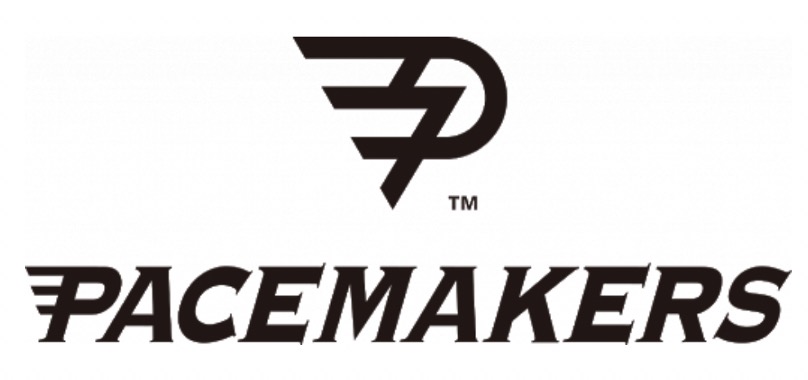 PACEMAKERS is an accelerator in Korea that focuses on cross-border startup ecosystem matching. Their program is called EDGE (Entrepreneur Development Global Expansion). The EDGE program is designed to foster overseas networks and promote startup growth and exchange. They are actively collaborating with global partners, creating a competitive business environment for scaling, and giving startups an opportunity for investment. Furthermore, the program offers startup founders mentoring to improve their business structure and pitch skills.
They also started Boost: Startup Journey in Incheon which will launch 9 Korean Startups into the German and Indonesian markets. They have partnered with enpact, a non-profit organization that empowers entrepreneurs for mentorship support. The accelerator will focus on scaling startups in fintech, publications, advanced materials, programming, and A.I.
Seoul Fintech Lab


Seoul Fintech Lab is a startup incubation program targeting fintech startups in Korea and abroad. Startups must be dedicated to financial technologies for the Asian market. Those selected for the incubation program will get free office space for up to 2 years. This will depend on the performance of the startup. Seoul Fintech Lab is located in Yeouido and already has 70 fintech startups in the program. In 2019, the startups combined to generate over $23 million in total revenue. In addition, they also offer mentorship via their local corporate partners in Korea. These partners are involved in industries such as banking, investment, law, tax, payments, insurance, and asset management.
New Paradigm Investment


New Paradigm Investment is an accelerator in Korea that specializes in commercialization. They focus on early-stage startups that are younger than 3 years. They offer investments of up to $1 million (seed to Series A) through their parent company TS Investment. Not only do they offer support in terms of investments but also help with the startup's growth. Therefore they act as a coach and partner for innovative startups through their New Paradigm Campus. They help startups find the right partners and enter the global market. In addition, they help startups incorporate technologies such as AI, big data, and Blockchain.
---
John is the Co-Founder of Seoulz. He has covered the Korean startup & tech scene for over eight years and has written over 700 articles regarding the Korean startup ecosystem. He has brought global attention to Korea's tech scene using Google SEO. Email him at john@seoulz.com
All author posts