The spread of COVID-19 is impacting the domestic and global economy. However, many new commercial possibilities also derived from supply chain readjustment and market demand change. There is an increasing demand for working from home, e-learning, and e-entertainment, the related products of internetwork communication, smart home, and non-contact mode technology. This includes the online B2B trade platforms that bring great economic vigor to the market. To jumpstart the recovery of global supply chains and trade disruptions due to COVID-19, Global Sources is launching MATCH Express. Match Express is a customized business-matching service connecting buyers and suppliers worldwide, revitalizing the export market, and sustaining business operations during these challenging times.
"Global Sources has been paying close attention to the economic impact of the pandemic," said CEO Hu Wei. "Starting February this year, Global Sources has introduced its Fight the Epidemic Care Plan and digital marketing solutions, enabling suppliers to reach qualified buyers with ease through our online and offline marketing channels.
Global Sources Introduces Match Express
Global Sources provides a special page that pre-registered buyers who attend exhibitions last year and this year will be guided to the event page by the "MATCH Express" email. The details about suppliers and products have been added. Therefore the system can classify and display products according to the characteristics of buyers and Show Pavilion. The special page will always show the purchase list of the buyers in real-time.
In addition, the supplier can negotiate with the buyer in real-time. Furthermore, the buyer can also send the order information and use the "Sample Order" function to place sample orders directly. Within 48 hours, the buyer will receive the supplier's replay and shorten the transaction time. Global Sources also provides the unique "Verified Supplier" status for a secure procurement to ensure that suppliers are legal and an entity business unit. All supplier's business licenses and business scope are verified by third-party audit reports.
"MATCH Express is an innovative approach to boost international exports as mainland China manufacturers from most industrial sectors have resumed their business."
Global Sources' statistics show that online buyer inquiries have soared in the past two months. In March, smart thermometers, surgical masks, and electric vehicles ranked as the highest-demand products in the electronics, lifestyle, and hardware verticals on GlobalSources.com, respectively.
Global Sources Shows and Exhibitions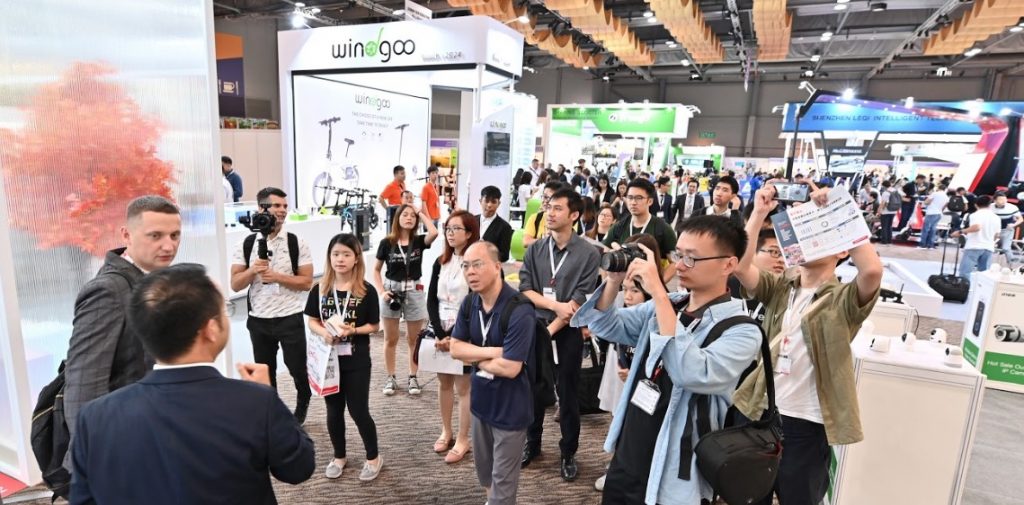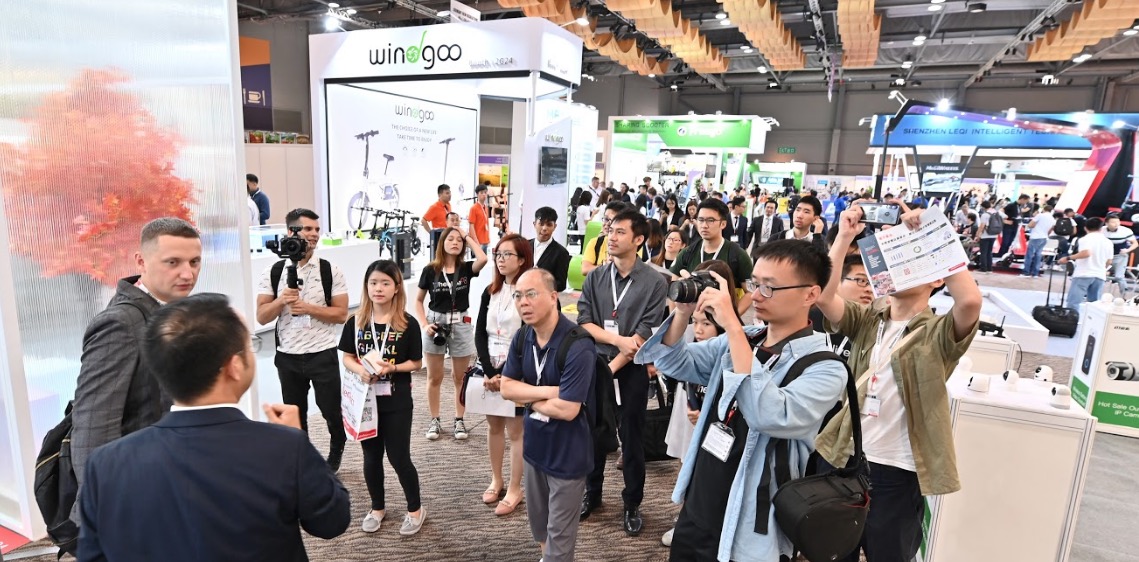 Buyers who attended and are scheduled to attend the Global Sources show in 2019 and 2020 will receive an email invitation to the MATCH Express section on GlobalSources.com. The suppliers and products were conveniently categorized at the show according to their pavilions. Therefore, after buyers fill out and submit a request form, their sourcing requests are posted in real-time in the MATCH Express section. This will allow qualified Verified Suppliers to directly get in touch with them. Buyers may also proceed with their transactions and use the Sample Order service for free.
MATCH Express has won acclaim from both buyers and suppliers:
"MATCH Express allows us to reach buyers we can't meet due to the cancellation of the (April) show. I believe that buyer traffic will peak during the fall shows this year." – Ms. Meng, export business manager, Shenzhen Mai Xin Da Technology Co., Ltd.
"We got plenty of orders after joining MATCH Express. It's good to hear Global Sources has made it happen." – Gerry, trade manager,
"We are sorry to hear about the cancellation of the Global Sources 2020 spring show series, but MATCH Express enables us to source online to meet our urgent needs." – Artem Stepanchuk, CEO, UFT.
Smart Sourcing Virtual Summit
MATCH Express and Global Sources have scheduled to present the Smart Sourcing Virtual Summit on Apr 21-22, 2020. It will focus on best sourcing practices during these uncertain times. The two-day online event offers over five live panel discussions and more than ten on-demand presentations from 15 sourcing experts, CEOs, and founders worldwide. They will cover topics such as global sourcing trends, low-risk supply chains, the future of e-commerce, supplier-vetting diligence, alternative markets, and more.
Fight the Epidemic Care Plan
Global Sources launched the Fight the Epidemic Care Plan in February. It provides approximately RMB166 million worth of dedicated credits for online platform services. In addition, up to approximately RMB100 million worth of other special credits to help export enterprises. The number of inquiries on Global Sources Online rose sharply from January to March 2020, indicating a strong demand to keep trade flows open during the COVID-19 pandemic.
To meet international trade requirements, the Global Sources website has launched a special section that displays a map and list of export and manufacturing companies in mainland China that have resumed business operations. The Global Sources O2O (online to offline) platform enables buyers to obtain new product information from verified suppliers. Furthermore, they can directly place sample orders. The platform's mobile app allows buyers to make purchases anytime, anywhere.
Global Sources Online is a professional B2B trade platform with in-depth industry specialization. With more than 1.5 million users to date. It has become the preferred sourcing platform for high-end buyers worldwide. Global Sources is an internationally oriented media company based in Hong Kong for nearly 50 years. In addition, it is also an exhibition organizer. They organize world-class sourcing events, including the world's largest electronics sourcing show. It serves tens of millions of buyers and suppliers. Global Sources promote global trade around the world.
---
John is the Co-Founder of Seoulz. He has covered the Korean startup & tech scene for over eight years and has written over 700 articles regarding the Korean startup ecosystem. He has brought global attention to Korea's tech scene using Google SEO. Email him at john@seoulz.com
All author posts