Korean Beauty Startup Fillit has created a handy makeup case for your smartphone. Think of it as a makeup kit on the go. This concept of combining a makeup kit with a smartphone will work great in Korea. In Korea, more than 90% of people over 13 years old have a smartphone. If you are ever on the subway in Korea, it will not be shocking to see women doing their makeup as they are commuting to work. Therefore what better way to combine the two than creating a makeup phone case. Now people can add a touch-up whenever and wherever they are. There is no longer a need for bulky makeup pouches because Fillit simplifies your makeup ritual. 
Portioned Beauty 
Fillit is all about "portioned beauty". So what exactly is portioned beauty? The concept of portioned beauty is having the right amount of cosmetics for one person to use. Therefore, Fillit wanted to create a readymade and carefully designed/customized beauty kit. Instead of carrying around a wide range of beauty products, users now can simply have the Fillit case. It not only acts as a makeup case but also a mirror. 
Introducing The Fillit Case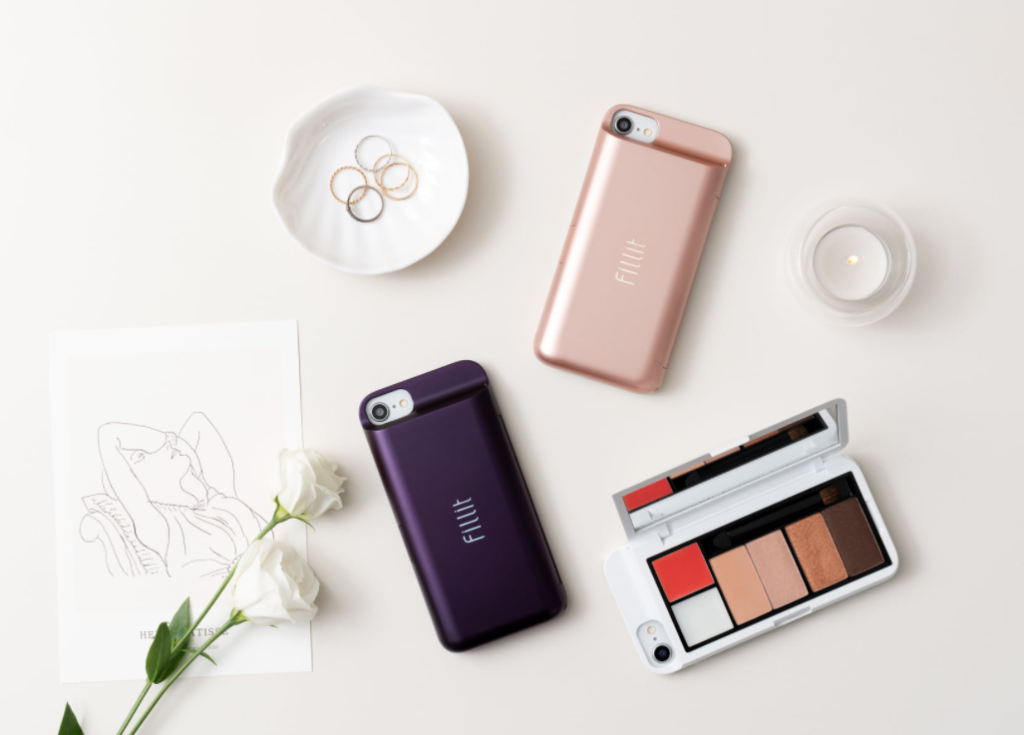 The case is available in black, white, silver, purple, and rose gold. They have phone cases for iPhone 6/6s/7/8/ and Galaxy S9. The case has a better grip than most smartphone cases thanks to the elevated palette section and its stair-shaped closure. The case does a great job of sealing in the cosmetics while at the same time being easy to open. It also holds a very thin (0.8mm) glass mirror inside. Fillit consists of the five-color Fillit phone case, six Fillit palettes, and the Fillit Powerbank, which is a combination of a battery and a makeup palette, to target beauty millennials. 
The Fillit Powerbank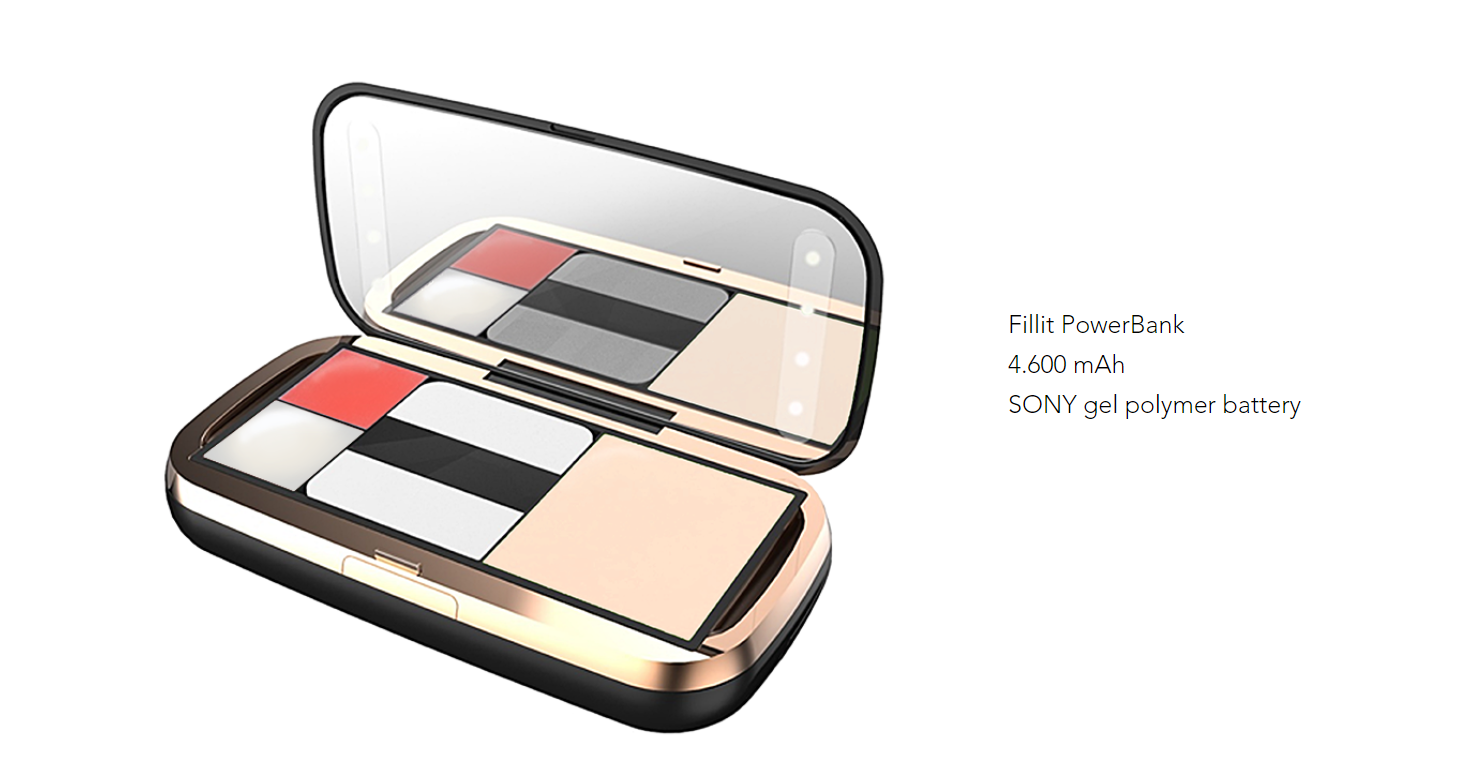 The Fillit Powerbank comes with an LED backlight mirror. Therefore it will be easy to retouch your make in the dark. They use the world's highest-quality Murata cell (formerly Sony) lithium-ion gel polymer 4,600 mAh portable battery pack. It is a great fit for re-charging and has no residual faults. It is 200g which makes it ultra-light and can fit in your back pocket. They were able to showcase the Fillit Powerbank at CoEx and the Creative Festival 360° Seoul. In recognition of its simple design and finishing, Fillet won an award for excellence at Korea's Design Innovation Lab. Fillet was also selected as a finalist in the Asian Design Prize. 
The Fillit Palette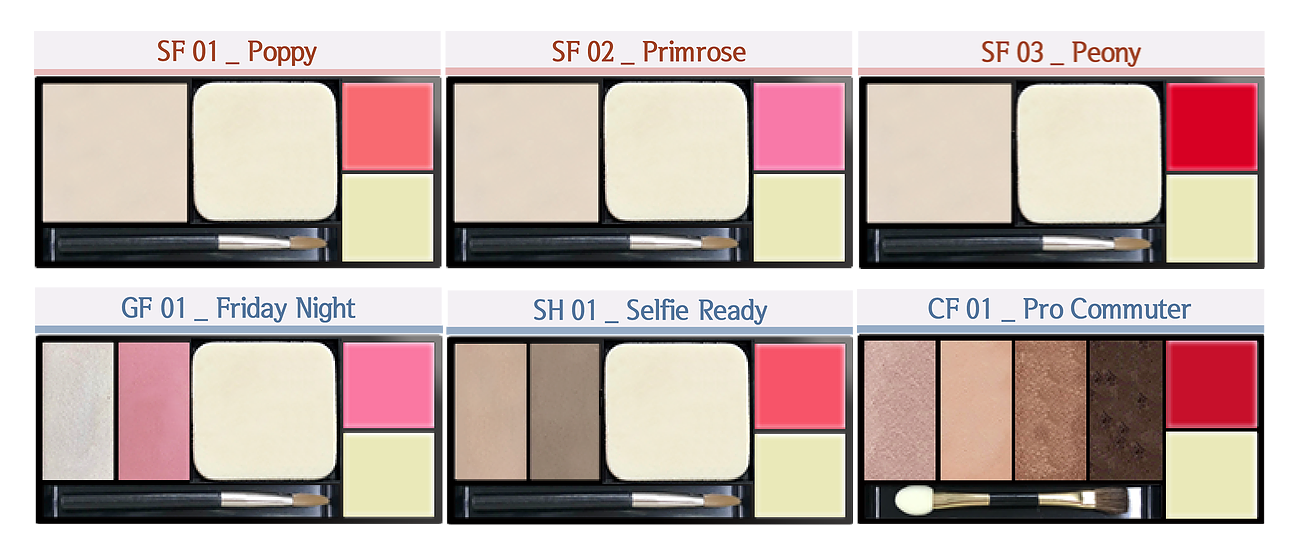 The key feature of the Fillit is the palette. There will no longer be a need to carry both your phone and your makeup palette. They came out with 3 new palette lineups in 2019. Hopefully, they will be able to create a way for users to customize their own palette soon.
More than just a Brand 
Fillet has completed patent and trademark design registration in more than 10 countries. They have gotten a lot of attention from overseas global beauty exhibitions for being "green". It is estimated of the 6.4 million tons of trash that enter the world's oceans, up to 80% is plastic materials. A vast majority of cosmetic containers are plastic. Therefore, Fillet aims to reduce plastic waste by putting only the necessary amount of cosmetics on the palette. 
Korean beauty startup Fillit is coming up with new and innovative ways to incorporate technology and K-beauty. The potential of Fillit is great if they are able to make the makeup kit slide on and off. That will make it a great item to take on trips. In addition, they are creating an AI image-based color cosmetics analysis and recommendation. This is their next big innovation technology. Just take a photo of the makeup style you like and just upload the image. Then the Fillit AI will let the user know the most similar product for that image.
---
Sue is the Co-Founder of Seoulz. She is the mind behind all of Seoulz' creative direction and visuals.
All author posts