Dubbing in foreign movies or TV shows has never been great. A perfect example is the Korean hit drama series on Netflix, Squid Game. The lack of continuity between the actor's mouths and the words spoken took away from the viewing experience for the dubbed version of Squid Game. In addition, they used different actors for the dubbing which made it awkward and not in sync. AI startup Klleon is the creator of KLling a next-generation auto dubbing solution that enables the characters in a video to speak directly in the language the user wants. Want the character to speak in English? Korean? Chinese? Japanese? No problem with KLling. They can covert content so naturally that you will not be able to know it was dubbed. 
KLling by Klleon, How does it work?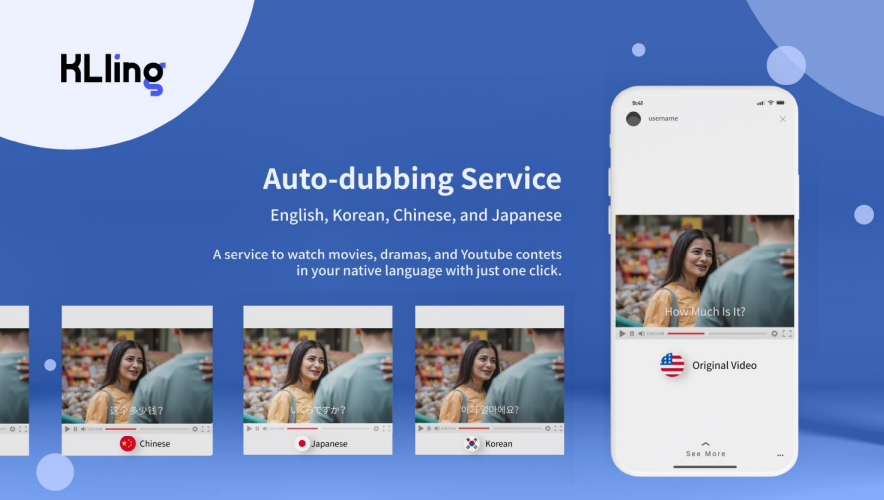 Studios, streaming platforms, or any content creator will find using KLling both fast and easy. All they have to do is input their movie or show into the KLling machine learning model and select the language. Then, KLling will do the rest. They can analyze the actor's voice in just 30 seconds. Can you imagine your favorite actor speaking in your native language? 
KLling uses AI and machine learning-based systems to translate an actor's voice and expressiveness into other languages. The system is able to bring the emotion of the original actor's voice which is something other TTS products are not able to do. In addition, the system can analyze various lip movements and can quickly produce the right lip movement to any speech so it matches the dubbed sound.
The result is a voice translation that is indistinguishable from the original actor's voice. It is a more scalable and cheaper alternative to pure human dubbing. This means when someone watches a dubbed foreign language film, they will not be distracted by the voice-over. The goal is to retain the performance as well as the original actor's voice. The key is to preserve as much of the performance of the original actor. 
A Game Changer for Studios and Streaming Platforms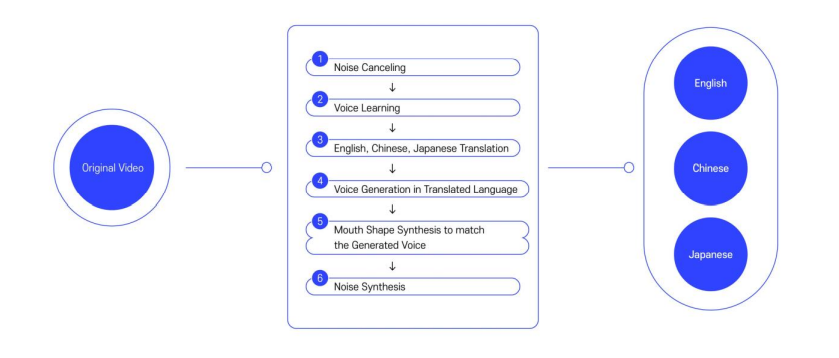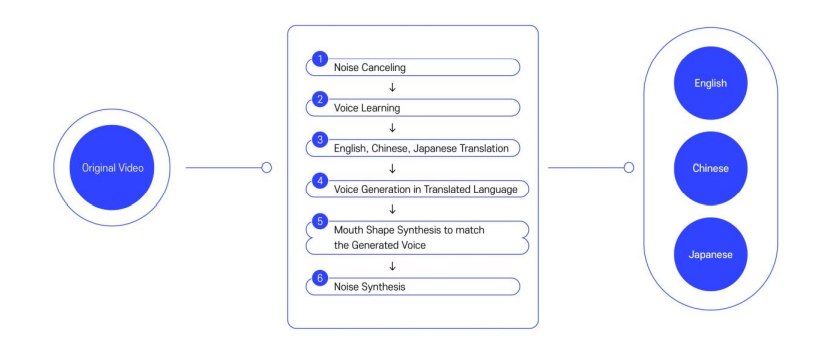 The main reason people avoid dubbed foreign films is that the voice actors used are different from the original actors. Therefore, KLling has the potential to become the future of foreign language film consumption all around the world. Moreover, it can reshape the international film landscape and allow actors and directors to reach new audiences with little effort. 
Studios and platforms no longer have to hire actors or rent out expensive studios to dub foreign movies. This process is expensive and takes a very long time and means most content is constrained in regards to how many languages they can accommodate. A typical 2-hour film can take more than 30 days to get the film dubbed. However, KLling can complete this process in only 3 days. 
There are billions of hours of video content on Youtube and thousands of hours of content on Netflix and other streaming platforms. However, there is no simple and cost-effective way to translate content beyond using subtitles. Global streaming platforms like Netflix, Amazon Prime, Disney+, and Hulu now have a cheap and quick process to dub their content to reach international markets. Furthermore, individual creators, MCN, educational institutions, and business marketing teams can create video content in their native language and have KLling extend your videos worldwide. 
Klleon Partners with CJ E&M
One of KLling's top clients in Korea is CJ ENM. CJ ENM runs 16 cable TV channels across South Korea, including drama channel tvN and music channel Mnet. They are considered South Korea's top leading film producer and distributor. Therefore, look out for perfectly dubbed Korean dramas to come out of CJ ENM in the future thanks to Klleon. 
Other Creative Services by Klleon
KAMELO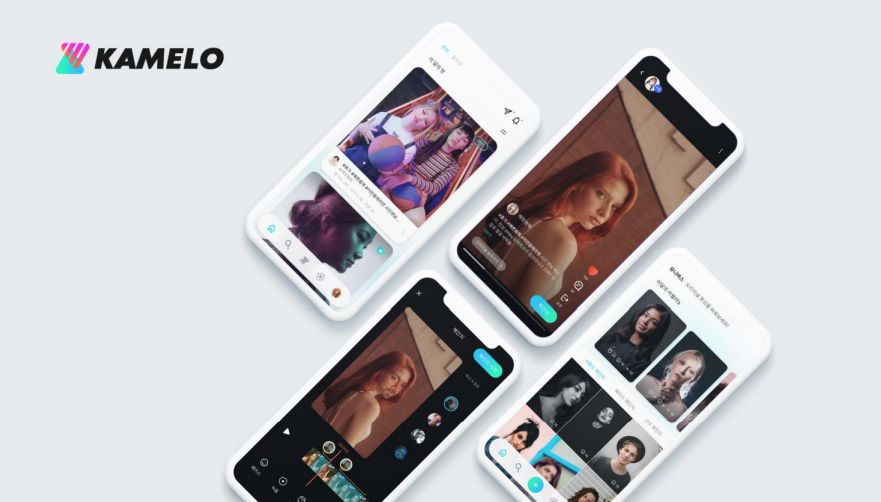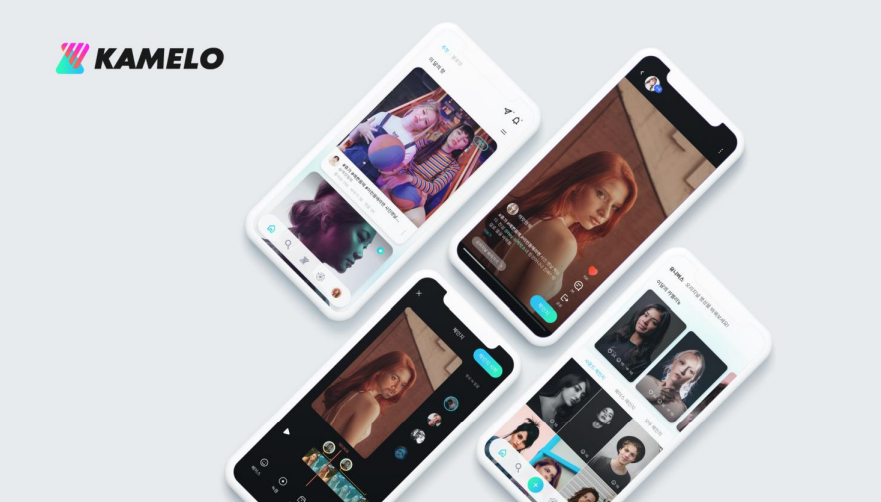 Kamelo, is a social media platform where users can make and share videos without filming. Users can easily produce video by changing the main character into a different person with a single image and 30 seconds of voice data. Using the Kamelo-Face technology users can:
Change faces in any video in real-time with just one photo

turn the face of a character in a movie, drama, or sports clip with the face of someone else

create a virtual character with any makeup the user desires

Combine faces to create new faces

Try on virtual clothes by changing the face of the model to yours
KLONE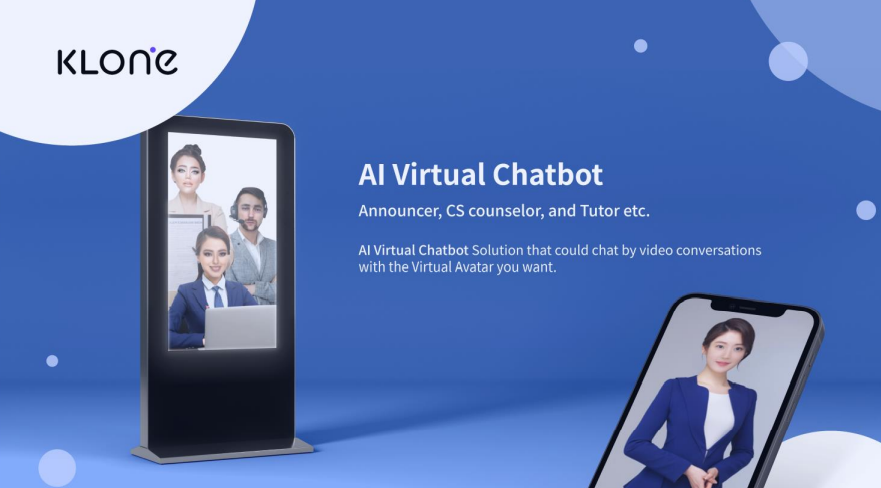 With KLONE create an AI Virtual Assistant/Chatbot using a virtual avatar you want. These AI Virtual Chatbots can be used as a user interface for people to interact with. It is an ideal match for KIOSKS in stores such as coffee shops. Moreover, the Virtual Chatbot will be able to answer the customer's questions and it can grow more intelligent based on the feedback it receives. Therefore, KLONE could be applied for virtual announcers and even virtual teachers. Samsung is using KLONE for their AI virtual assistant for their Samsung display. 
Klleon at CES 2022 
Klleon received two innovation awards for CES 2022 and will be looking to connect with content creators and providers. While there will be a strong presence of Korean startups at CES 2022, those that are involved in content creation and production should connect with them. It is critical to get ahead on the latest technologies Klleon has to offer.
"At CES 2022, KLleon will meet many partners in various industries to develop our global business in the United States and enhance the status of Korean startup," said CEO of Klleon, Seungkyuk Jin.
---
John is the Co-Founder of Seoulz. He has covered the startup, tech & blockchain scene for over 7 years and has written over 700 articles regarding the Korean startup ecosystem. Using Google SEO, he has brought global attention to Korea's tech scene. Email him at john@seoulz.com
All author posts