The health and wellness startups in Korea saw a boost post COVID. More and more people were looking to stay healthy both physically and mentally. In Korea, businesses such as gyms, pools, restaurants, clubs, and bars were closed for over a year. Koreans were finding it difficult to release their stress as they were getting disconnected from society. As South Korea slowly starts to open up many of the top health and wellness startups in Korea are looking to make it up to them. The article will focus on healthcare startups that offer solutions for the body and mind through innovative solutions. Not one size fits all so we put a variety of startups on the list in the hopes you can find the right solution for your health needs.
Innovative Health and Wellness Startups in Korea
CareLabs


Korean Healthcare Startup Carelabs offers optimal software and content services based on IT innovation. They are the makers of Babitalk which is a healthcare service that shares Korean cosmetics, skincare, and diet reviews. In addition, they produced the best hospital information application called Goodoc. It is an app that offers referral hospital information to users. In addition, it offers community features for shared reviews. Furthermore, they have over 250,000 reviews online and have partnered with over 500 hospitals in Korea. The app now has a feature for real-time face mask inventory tracking due to the coronavirus outbreak. 
CareLabs also invested close to $10 million into BNK Lab, which is a social dating app, to strengthen its services in the beauty industry. 
CareLabs is also looking to expand outside of Korea by launching its own beauty and dating app in other countries. In addition, they invested in healthcare data startup Life Semantics. Carelabs sales increased from $7 million dollars in 2014 to $47 million in 2018. In 2022, it will continue to expand its business across the Korean market and into the global healthcare market.  
Noom


Health coaching app developer Noom raised $58 million led by Sequoia Capital. The app offers eating plans designed by registered dietitians. Therefore, users can record their meals, get workout plans, and track their exercise progress. Furthermore, there is also access to health/exercise articles, healthy food recipes, and support/consulting through your dietitian. When you first log in you will need to answer a series of questions to address your current weight and lifestyle. Then the app will assign you a coach. Then it will give eating recommendations. Furthermore, there are built-in tools to help you track your fitness, exercise, blood pressure, and diet. 
The best part about Noom is that you can eat whatever you want to eat. Users will get a note on their food tracker telling them that they have gone over a certain daily level. In addition, the app is free to download but if you want the full experience it will cost the user around $50 a month. To go through the full program users must stick with the membership for four months. Therefore, this will likely cost less than working individually with a dietitian. In addition, according to Noom, 64% of users lose 5% or more of their body weight, and 60% maintain the loss for one year or more.
Noom recently received funding from Serena Ventures to help fund the company's continued growth. In addition, Noom will have access to the firm's network and portfolio companies.
"Noom's mix of empathetic human support paired with modern technology and science makes it possible for people to achieve significant, lasting behavior change," said Serena Williams, Founder of Serena Ventures.
Huray Positive

Huray Positive is a digital healthcare startup that aims to bring well-being and value to people's lives. They are known for their kidney disease management service called HID. HID provides self-management services for dialysis, blood pressure, and weight, focusing on dietary and nutrition management. Furthermore, Huray Positive provides policyholders with health care services to achieve improved customer health care and long-term financial outcome. The startup has raised over $20 million in funding to date from IMM Investment, Samsung Venture Investment, TimeWise Investment, StoneBridge Ventures, and Shinhan Bank. In 2021, they will focus on expanding the business of healthcare for large enterprise staff.
Jivaka Care


Korean healthcare startup Jivaka Care offers booking services and healthcare information for overseas patients. Therefore, they connect overseas patients with Korean plastic surgeons, optometrists, dermatologists, and dentists, and offer help when making reservations at these Korean clinics. Traditional medical tourism relies on offline brokers. However, Jivaka Care offers an online platform that uses Google to market overseas. In addition, they have raised over $500,000 from Spring Camp an investment arm of Naver.
"We plan to use the investment funds for creating quality content to better introduce Korean healthcare services and for beefing up online marketing to reach foreign patients. We are determined to connect foreign patients to the best healthcare services in Korea," said the CEO of Jivaka Care, Lee Ji-hong.
BlueSignum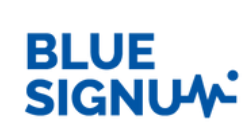 Korean startup BlueSignum uses AI technology to provide personalized digital mental health services. The mental health tech solution can be accessed via a mobile device. The app is called Daily Bean and it allows users to record their feelings and self-care actions. These self-care actions include exercise, work, social events, and of course nutrition. Users can track their progress and patterns over the course of a week, month, or year. In addition, the app offers help to people suffering from mental health through behavioral therapy techniques. They can speak to the app as it allows for voice recognition and uses machine learning to classify the user's mental health.
Atommerce (MiNDCAFE)


Atommerce is a Korean startup that helps users connect with mental health professionals through their app called MiNDCAFE. It has an AI chatbot called RONI which offers recommended answers from professional therapists. Their aim is to build an ecosystem where therapists, patients, and AI interact with each other to offer mental health solutions. Atommerce raised over $16 million for their Series B funding round.
AROOO


One of the more popular wellness startups in Korea is  AROOO the creator of a sexual wellness platform for women called "My Own Room". The app offers women accurate sexual knowledge without any restrictions. Some of the topics addressed include orgasm, masturbation, sex techniques, menstruation, etc. The platform is currently the largest sexual education content database in Korea and has over 10,000 subscribers. Furthermore, there is a community for sharing opinions and a diary service that records the menstrual cycle and daily life.
Kick The Hurdle


Kick The Hurdle is a healthcare startup that provides healthcare services intended to offer accurate and customized healthcare routines. The company's services include a number of healthcare brands that offer a lineup of healthy functional foods tailored to consumers, enabling customers to get personalized nutritional products to keep themselves healthy.
---
John is the Co-Founder of Seoulz. He has covered the Korean startup & tech scene for over eight years and has written over 700 articles regarding the Korean startup ecosystem. He has brought global attention to Korea's tech scene using Google SEO. Email him at john@seoulz.com
All author posts