South Korea is known as the capital for plastic surgery. The country performs the most plastic surgeries per capita in the world. In 2019, nearly 50,000 travelers came to Korea to get their beauty makeovers done. That number has decreased in 2020 due to COVID-19. However, the number of plastic surgery procedures done by locals has remained consistent. Before the coronavirus pandemic, people from all around the world came to South Korea for plastic surgery. From China to Russia, South Korea attracts visitors from all over the world. Therefore, the Korean plastic surgery sector currently holds one of the biggest shares in the medical tourism industry in Korea. We spoke to an expert regarding Plastic Surgery in Korea and the industry as a whole. This will be an in-depth look at the plastic surgery industry in Korea for those looking to find the right clinics/procedure. 
Plastic Surgery in Korea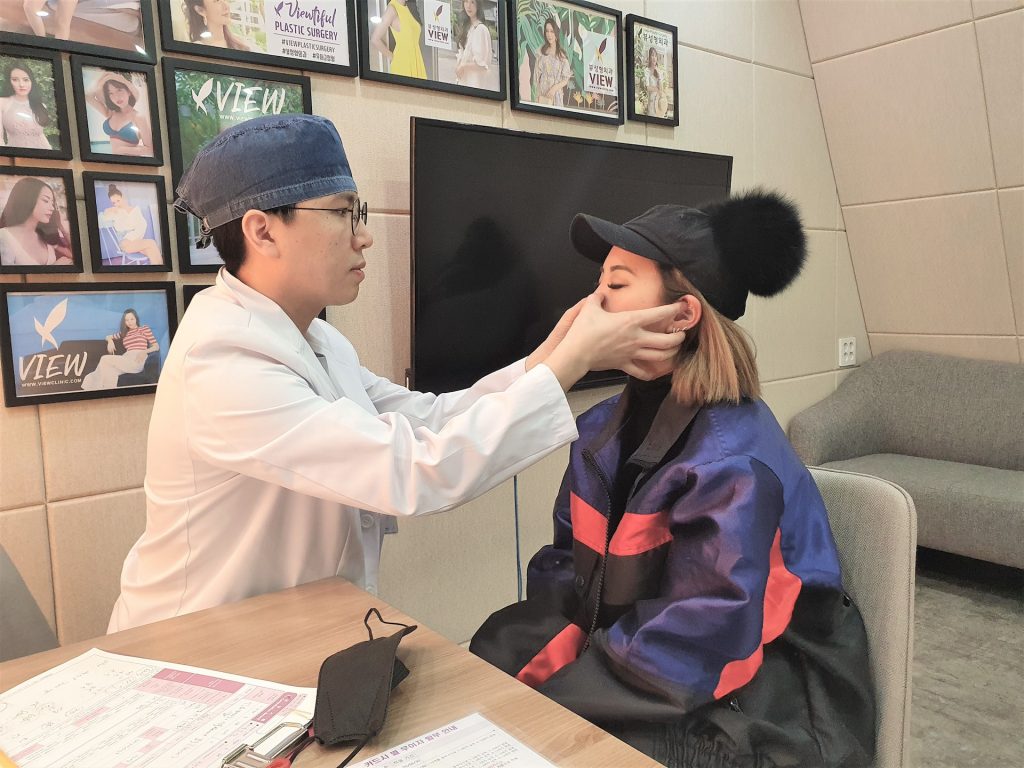 Why is South Korea leading the plastic surgery industry?
Face masks, cushion foundations, or BB creams have been used in Korea for decades. While they only recently made an entrance into the global market, Korean beauty products disrupted global shelves by storm within only a couple of years. That's why beauty enthusiasts know that the Korean cosmetics industry is way ahead of the western market. The same goes for Korean plastic surgery. Many believe that plastic surgery restores a youthful look, helps to raise self-esteem, and can improve life in general. In addition, it is more common now to get a small facelift or nip and tuck than it was before.
With plastic surgery being the most popular cosmetic procedure in Korea, many rely on the industry's high expertise. Clinics in Korea offer skillful surgeons who are said to perform close to 1 million procedures every year. Korean clinics are perceived as safer and more qualified than those in other Asian countries. At the same time, procedures are a lot more affordable compared to Western countries. This is why it is estimated that 33%-50% of all Korean women have resorted to the services of plastic surgeons at least once in their life. 
The Top 5 Most Popular Plastic Surgeries in Korea 
1. Double Eyelid Surgery (blepharoplasty)
Double eyelid surgery is by far the most popular plastic surgery procedure in South Korea. Koreans are naturally born with small eyes due to drooping eyelids that have no crease. In Korea, bigger, western-looking eyes are seen as attractive. It is not only for girls and guys in Korea who also get double eyelid surgery after high school graduation or when starting college. The surgery requires the insertion of a crease in the eyelid to make the eye look bigger. The average price for double eyelid surgery in Korea is around $1,000.
2. Rhinoplasty
Nose jobs are becoming more common in Korea. In Korean culture, the nose is one of the most prominent features to determine attractiveness. A high nose bridge is the desired outcome. Prices for a nose job in South Korea can range a lot depending on the clinic and surgeon. However, the average price range is around $1,500. The recovery period is around 3-4 months.
3. Breast Augmentation
Korean women naturally have smaller breasts than western women. Many Koreans get breast implants to have that fuller look and to gain more confidence. This surgery has the widest range of prices due to the fact that every woman has different circumstances. Prices can range from $3,000 to $20,000!
4. Eye Widening Surgery
Similar to double eyelid surgery, eye-widening surgery while less common is still an option for those looking for bigger eyes. Some have this surgery done at the same time as their double eyelid surgery. The cost is cheaper at $500. This surgery cuts the corners of the eyes so the eyes look longer horizontally.
5. Jaw Reduction Surgery
Reducing your jawline requires slimming down the jaw bone to create the classic V-Line. Having that V-line is a hallmark of feminine beauty in Korea. Those that have square-shaped or wide jawlines, look to this surgery. Koreans like the slimmer jawlines compared to strong jawlines that are popular in the west. The average cost stands at around $5,000.

The Downside of the Plastic Surgery Industry
The growing demand for plastic surgery from Koreans and Foreigners has made the industry highly profitable. Even the Korean government has realized its potential and spends approximately $4 million per year to promote the sector to foreigners. Therefore, the government implements new campaigns and measures every year. The aim is to make medical tours more accessible to foreign patients.
Due to the high saturation of the market, clinics compete for patients' attention. Recently, there is a growth in scam agencies. They lure visitors in with attractive packages but end up overcharging them with hidden fees. According to the Korean Ministry of Health and Welfare, 44% of advertisements from plastic surgery clinics broke the law by advertising price bundles and promoting false information. In addition, there is a rise in unqualified clinics and surgeons. They tend to perform faulty procedures that could compromise patients' health and safety.
Medical tourism agencies as the middleman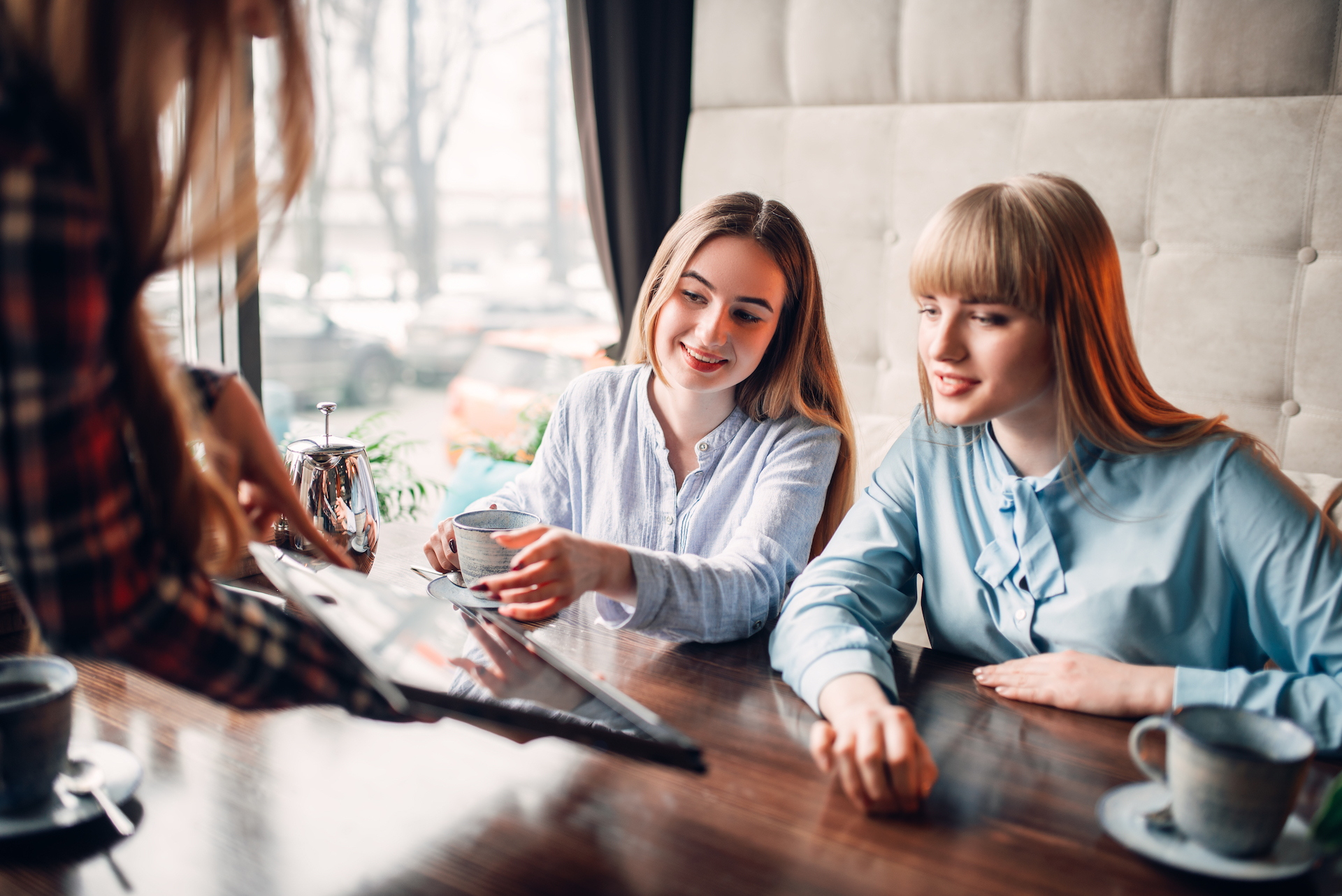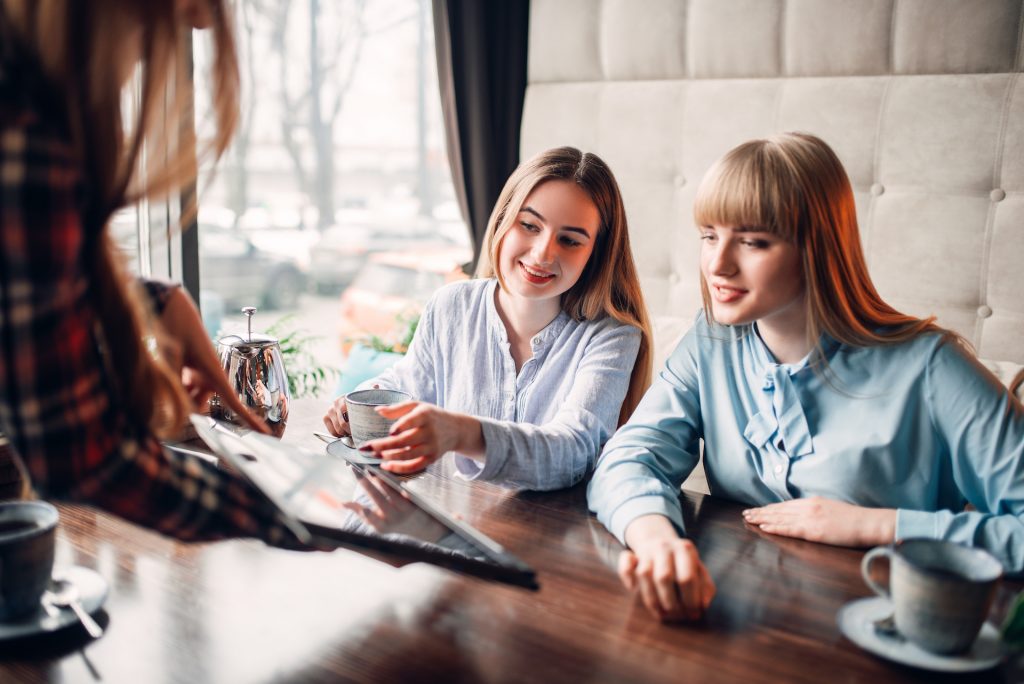 There are many things to consider before having plastic surgery in Korea. First, Patients have to identify suitable clinics, meet with the right surgeons, negotiate prices, and much more. Additionally, patients must be aware of not getting scammed or ripped off by the clinics. All of this can be very intimidating in a foreign country and patients might feel overwhelmed.
"As the plastic surgery industry is booming, there is also a rise in illegal brokers and unlicensed clinics that take advantage of travelers." – Mona Lisa Hanson 
Medical tourism agencies work as a middleman between the clinics and the patient. They arrange appointments, accommodation, and help with communication or translation. By working with medical tourism agencies, patients not only save time but also money. Mona Lisa Hanson started a medical tourism facilitator, called Seoul Cosmetic Surgery, to provide trustful and high-quality services. Along with her Co-Founder YoungMin, she helps those who seek medical procedures and treatments. Moreover, Hanson believes that meeting with professional surgeons who can provide you with proper consultation and insights is crucial.
How Seoul Cosmetic Surgery helps patients
Seoul Cosmetic Surgery is a beauty expert and government-licensed medical tourism facilitator in Seoul. Additionally, the agency works with renowned clinics to introduce the best physicians, along with state-of-art medical facilities. Services focus on:
Meticulous care
In order to ensure that the patients' voice is heard throughout the planning process. Patients are accompanied by one of their skillful medical travel advisors who acts as a personal concierge. The advisor helps to handcraft a medical travel package catered towards one's needs and preferences.
Exceptional service
From luxury airport transportation, affordable and stylish accommodations to relaxing spas, the company only provides high-quality services to their patients.
Tour liaison with influencers
Seoul Cosmetic Surgery connects their patients with notable influencers like Hallie Bradley who is one of the top travel bloggers based in Seoul, to show them the city. She was also on CNN, the BBC, and Samantha Brown's "Places To Love". Together with Hallie, patients can create a tour or itinerary that suits their preferences best while visiting the city.
"Ultimately, I want visitors and patients to have the best trip they can have whether I'm introducing them to the tea culture of Korea or taking them to the highest observatory for amazing views, it's all about creating a unique experience that enhances their time here." – Hallie Bradley
Most of all, Patients choose Seoul Cosmetics Surgery for their connection to the best clinics, their affordable and tailored travel packages, and VIP services. 
5 Clinics Recommended by Seoul Cosmetic Surgery
South Korea has over 600 plastic surgery clinics in Seoul alone. Many surgeons in Korea have opened private clinics of their own due to the rise in demand from outside and inside South Korea. It has not gained popularity among women but also men. Therefore the plastic industry now considered early everyone a prospective patient. Korean plastic surgery is now truly a global commodity. However, how do you know which clinic is the best, especially for foreigners? Seoul Cosmetic Surgery has listed below their top 5 recommendations. However, it is best to get a free consultation with Seoul Cosmetic Surgery so they can match you with the clinic that is right for you. Every patient is looking for something different which is why consultations are super important before making your final decision.
1. Banobagi Plastic Surgery

Banobagi is one of the best clinics that provide all-around procedures and services. From breast surgery, rhinoplasty, anti-aging treatment, to even hair and skin. Patients can find various procedures here. For every procedure, the clinic has professional doctors. In addition, Banobagi surgeons have gained a strong reputation for valuing their customer's aesthetics and having a great sense of detail. They even have their own YouTube channel called Banogagi TV where you can find out more information about Korean Plastic Surgery. 
2. JK Plastic Surgery

JK Plastic Surgery was the first hospital that attracted foreign patients. Therefore JK Plastic Surgery is one of the most famous clinics in Korea. Furthermore, it has gotten recognition from the Korean Ministry of Health and Welfare. So far JK has received foreigners from more than 100 countries. They also have their own YouTube channel called JK Channel. There you will find foreign clients giving their testimonials on their procedures. 
3. 365 mc Hospital

365mc is the largest liposuction hospital in Korea. Doctors of 365mc are extraordinarily good at dealing with diverse patients. Moreover, the clinic takes on special patients that have been rejected by other clinics. For example, patients who have excessive weight or patients who want corrective liposuction.
4. Oracle Clinic 

Oracle Medical Group is a large and well-known medical group with more than 70 networks based in Korea and overseas. Furthermore, the clinic has high-tech medical equipment and professional doctors.
5. Grace Plastic Surgery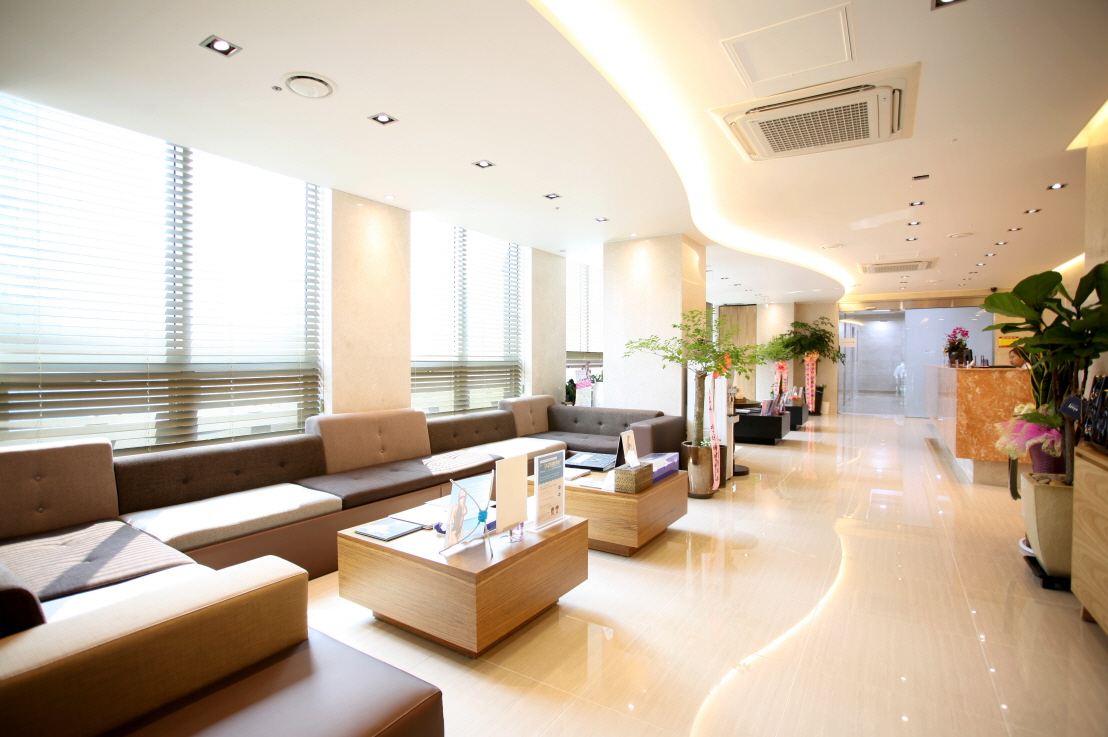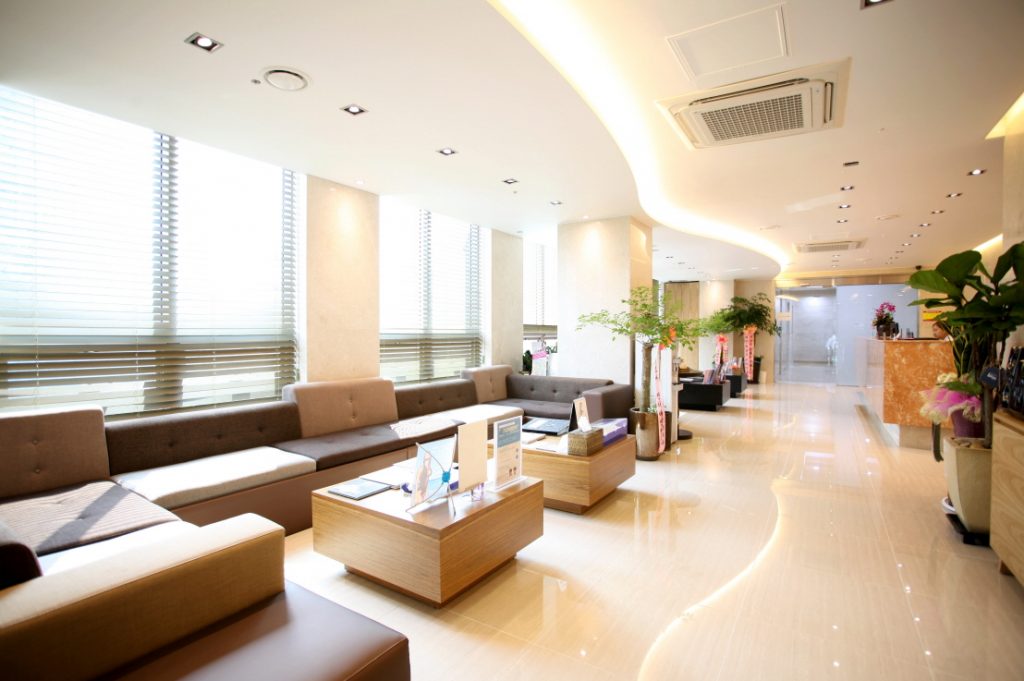 Grace Plastic Surgery is one of the best clinics in breast surgery, eye surgery, and skincare. The clinic provides 1:1 care where doctors not only perform the surgery but also take care of the patients afterward. In addition, aftercare includes regular checkups, stitch removals, and other treatments that help patients to recover. 
If you would like to know more about how to get plastic surgery in Korea, make sure to contact Seoul Cosmetic Surgery.
---
Sue is the Co-Founder of Seoulz. She is the mind behind all of Seoulz' creative direction and visuals.
All author posts