The relationship between South Korea and China has been on rocky ground ever since the situation regarding  THAAD. In addition, the United States and China are still in a trade war from when Trump was elected president to now with Biden. Tariffs on Chinese products (25%) still remain 5 years later. Add COVID-19 to the instability between the US and China and things look bleak for all countries involved. However, Korean startups can benefit from the US-China trade war and build back the China/South Korea relationship. Most would disagree but let me explain.
The companies that will struggle the most in South Korea will be the larger companies that must consider politics when making any critical decision. For example, South Korean machine part manufacturers that help with the production of items in China and which are sold to the US will be vulnerable. South Korea is also one of the main suppliers of semiconductors in China. It is a $200 billion industry that could be hurt if the trade war continues and China looks for other suppliers. These big corporations will need to wait out the trade war or look elsewhere for potential business partners. So as far as large Korean companies, the US-China is concerned, the trade war is bad for business.
The US-China Trade War – How Korean Startups Can Benefit
China is South Korea's top export destination with the United States coming in second. Since the US-China trade war, the Korean government has been careful not to choose one particular side. However, the United States has been pushing South Korea to build a new global supply networking that does NOT include China. If South Korea joins, then they risk losing billions of dollars in trade with China. While saying no, means the U.S. might be less likely to offer security via its military. This also applies to large Korean companies that must move with the Korean government.
However, Korean startups do not have to follow these rules. Chinese companies that are interested in the Korean market would need to look to SMEs and startups in Korea. Therefore during these next few months or even years, partnering with some of the top companies in China could be possible. The Biden administration has not made any changes to the tariff structure set by Trump and there are no real signs of them being lifted anytime soon.
Korean Investors Panicking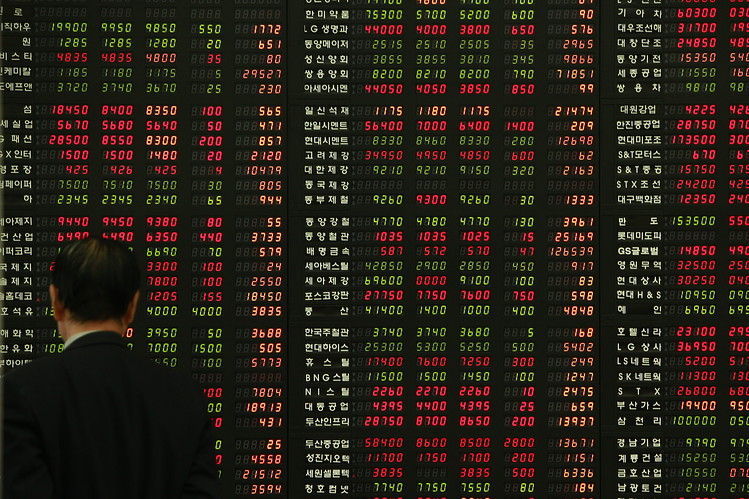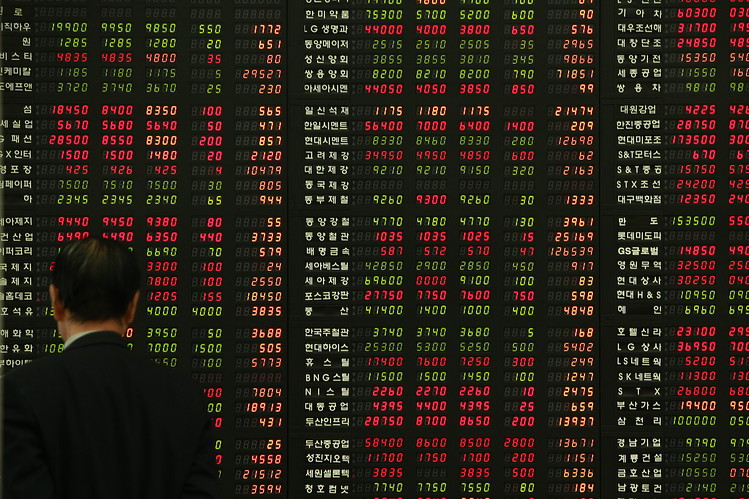 South Korea doesn't just export semiconductors. They are one of the major exporters of smartphones, cars, chemicals, beauty, and entertainment. Korean companies and startups are also on top of the latest trends in technology. The US-China trade war has made Korean stocks unstable. COVID-19 has made it worse. Many fear all this will lead to a recession in Korea. Furthermore, Korean investors are looking to move their money into global stocks rather than Korean stocks.
The Korean won has taken a hit as well as it fell to a 19 month low against the dollar in 2020. Exports into China fell 16% according to the Korea Customs Service. This all means that Korea will be in for a rough ride and the Korean government knows this. They can't let small businesses and startups in Korea fail. Therefore they will have already started to pump more money into the Korean startup ecosystem. They have been aggressive in supporting emerging technologies of the 4th Industrial Revolution such as 5G and AI.
As new emerging technologies continue to mature in South Korea, new doors for startups in Korea will open as new industries emerge. This will create new opportunities for growth that will shape the future of South Korea going forward. In addition, big corporations will look to work with Korean startups to act as middlemen for other potential business partners in Southeast Asia and this includes China. Look at it this way. If larger companies can not publically work with China, the best way is for them is to acquire startups in Korea to act as a middleman. This way their company brand does not take a hit with Korean consumers while still keeping their network and connections with China.
US-China Trade War Strained Further by Coronavirus
A global depression is likely coming due to COVID-19. The recovery phase is expected to last for many years. Add to the fact that the US-China conflict does not seem to be ending anytime soon. Coronavirus has added to the instability of supply chains around the world. As unemployment in the United States rises due to COVID, people will focus on saving money rather than making purchases. The United States has already pumped an astonishing $3 trillion dollars into the economy. Another $3.5 trillion is on its way! Inflation is bound to happen. People will have less money than before and prices for goods will continue to rise due to inflation and lack of Chinese goods.
The most likely solution if the US-China trade war continues is that the United States will look towards countries like South Korea for their import/export needs. The more the United States trades with countries like South Korea, the UK, and Japan, the less impact they will feel not trading with China. A coalition of countries that do not agree with what China is doing in terms of cybersecurity, human rights, and trading will be needed once the global economic recovery starts. This is the global supply network mentioned earlier. Expect more businesses that use to deal with China to look for countries like South Korea.
This is a great opportunity for startups in Korea that can move quickly and have a global mindset. Startups in Korea have the ability to make quick decisions compared to corporates which need many levels of approval. Therefore the US-China trade war allows for startups in Korea to work with both China and the United States.
Huawei Opens 5G Open Lab in Seoul despite US-China Trade War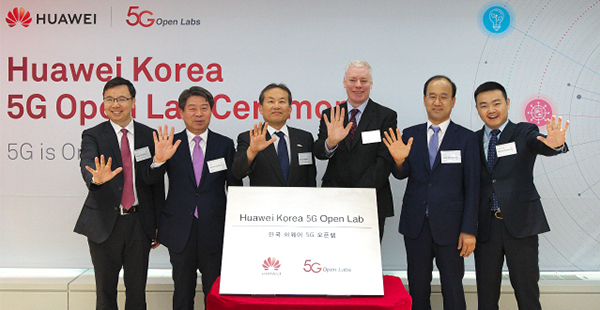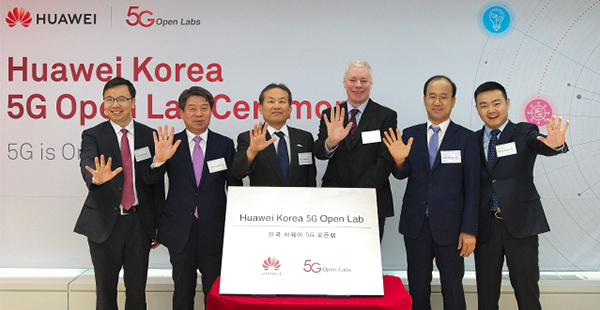 There are also questions about whether South Korea will join the US in banning Huawei. Huawei recently opened its 5G Open Lab in Seoul. The 5G Open Lab will offer Korean startups to develop and test their systems and services in the 5G environment. However, many companies that have partnerships with Huawei have been a sharp fall in their stock prices since the trade war. Korean startups can take advantage of this. As Korean companies look to position themselves away from Huawei, Korean startups can look to work with Huawei and gain insight into their technology and infrastructure. The Huawei Korea Open Lab would not have been possible if the US hadn't banned Huawei. This is a clear example of South Korea being an "option" for China and the United States.
Southeast Asian Countries Need to Work with Korean Startups
During the THAAD incident in 2016, China banned the sales of group tour packages and appearances of K-drama and K-pop stars appearing on Chinese TV Shows. They really hurt the Korean economy as over 40% of South Korea's exports go to the US and China. Since then South Korean companies slowly started shifting their factories away from China and into Southeast Asia. For example, Samsung invested over $17 million in 8 factories in Vietnam. They even built an R&D center in Vietnam. Therefore Vietnam has become the largest smartphone production base for Samsung. Many industry experts feel that China understands they made a mistake with the THAAD incident. Now it seems like China's strategy is to try and work with South Korea in establishing partnerships for open trade negotiations.
Major companies in Korea are looking to work with Southeast Asian countries instead of China than in previous years. More and more Southeast Asian countries are looking to get into the Korean market as well. This is another huge advantage for Korean startups. They will now be able to work quickly and efficiently with these Southeast Asian companies as other Korean companies are doing a wait-and-see approach before making any sudden moves. Before, losing out on the Chinese market was a killer for many startups in Korea. This is no longer the case. With more options comes better partnership agreements. The longer the US and China trade war goes on, countries like South Korea will be seen as potential new markets. So while the future looks grim due to COVID-19, we need to find new opportunities during times of hardship. The businesses that can take full advantage are startups.
---
John is the Co-Founder of Seoulz. He has covered the Korean startup & tech scene for over eight years and has written over 700 articles regarding the Korean startup ecosystem. He has brought global attention to Korea's tech scene using Google SEO. Email him at john@seoulz.com
All author posts