Ground X is the blockchain subsidiary of the leading South Korean Internet company, Kakao. Ground X aims to tap new and innovative blockchain technologies that can be adopted by the mainstream market. They created a scalable Blockchain platform called Klaytn and are looking to create more DApps to become the global leader in the Blockchain industry. What separates Klaytn from other DApps is that it does away with the hassle of wallets, private keys, and cryptograph addresses in order to bring in mass adoption 
Kakao's Blockchain Arm – Ground X
Kakao understands that Blockchain is the future. Kakao Talk has 50 million monthly users. Therefore, it makes sense that they would want them to transact with each other. This is why they created Ground X. This does not mean Kakao is looking to put their Kakao Chat on the blockchain but rather create a new platform on the Blockchain.
Ground X has been aggressively making partners all throughout 2021. Their biggest partnership was with the Bank of Korea for their central bank digital currency (CBDC) project. Ground X will implement the CBDC's issuance, distribution, and remittances between countries. However, the most intriguing aspect will come in regards to payments in virtual spaces (Metaverse). They are already getting ready for their pilot program in June of 2022 where they will develop Klaytn into a private blockchain. 
Ground X Global Partnerships

Ground X has been active in gathering strategic partners not just in Korea but around the world. They partnered with Israel's Blockchain startup Orbs and most recently partnered with ConsenSys (Blockchain software development company) for the CBDC project with the Bank of Korea. 
The continued success of Ground X comes as South Korean lawmakers are still working on regulations when it comes to cryptocurrencies in Korea. 
Domestic Partnerships
Woori Financial Group runs Woori Bank which is one of the largest banks in South Korea.  Woori will work together with Ground X to develop blockchain financial services.  It is rumored that the blockchain financial services will be applied to Woori Card which is a credit card subsidiary of Woori Financial Group.  It will not involve the use of cryptocurrencies.  In addition, Ground X has teamed up with Shinhan Bank and Hexlant to develop a private key management system.  Woori Bank has been an aggressive bank in Korea in regard to blockchain-related development.  They are considered second behind Shinhan bank in pursuing blockchain initiatives.  In 2018, Woori made the news for testing Ripple for their overseas remittances.  In addition, they have further looked into the personal identification functions the blockchain will provide.  
Ground X has also partnered up with LG CNS to expand its Blockchain-related businesses. LG CNS launched its own private Blockchain platform called Monachain. It was applied to Korea Minting, Security Printing, and Chak, a local gift voucher service. In addition, Monachain was applied to the LG Uplus system to reimburse users for damaged or lost mobile phones. They have also partnered with SK Group to develop a blockchain-based donation platform.  
Ground X Raised $180 Million Through two ICO Rounds
Ground X has raised $90 Million from its first private token sale. They raised an additional $90, taking their total to $180 Million from two ICO rounds. The ultimate goal is to integrate future Blockchain-based services with Kakao's existing internet offerings. This is why Ground X developed Klaytn. Therefore, their goal is to ultimately create a global token economy. Currently, Kakao only operates in Korea, but because of Blockchain technology, they have the potential to expand into the global market. 
Ground X Blockchain Master's Course on Smart Contracts and Decentralized Apps 
Ground X is giving back to the Blockchain community in Korea by offering free courses at Hanyang University. The Blockchain Master's courses are on smart contracts and decentralized apps. The aim of Ground X and Hanyang University is for the general development of Blockchain technology. Hanyang University signed an MOU with Ground X back in late 2018 to create education and joint researches that nurture future Blockchain developers. 
The first course ran for 15 weeks starting in September of 2019. The topics covered were basic concepts regarding Blockchain, the structure of Blockchain, and the motion fundamentals of Ground X's self-developed platform Klaytn. As well as, consensus mechanisms and smart contracts. Furthermore, the course offered Blockchain app training based on real-life examples and how to improve the UI/UX of Blockchain services. The courses are open to any student or developers that are interested in Blockchain technology, especially in Blockchain app development. In addition, Ground X has its own YouTube Channel that offers videos regarding Blockchain technology. 
Verifying and Storing Unlisted Investments as NFTs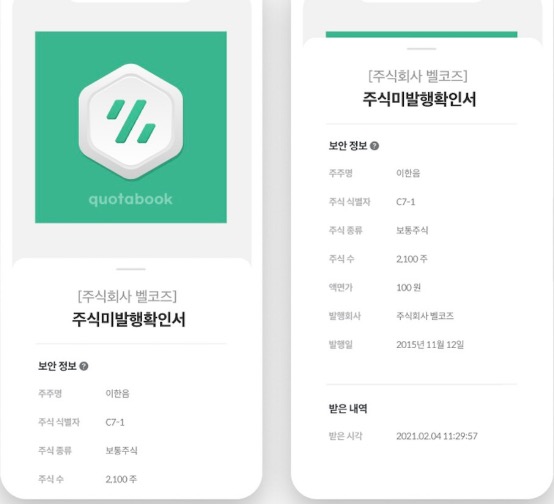 NFTs in Korea is getting a lot of attention these days. Ground X is also getting in on the action to help startups raise more capital. They are now storing and verifying unlisted investments as NFTs (Nonfungible tokens). Unlisted investments are shared by startups that have not yet had their initial public offering (IPO). Therefore foreign investors can now buy and trade over the counter (OTC) shares in South Korea and they will be taxed on capital gains. Ground X has partnered with equity management platform QuotaBook and trading platform Angel League to create the NFT platform. The information related to unlisted shares will be recorded on Klaytn. The record of the share will then be minted as an NFT and offered to shareholders as a digital card through the digital wallet Klip. 
---
John is the Co-Founder of Seoulz. He has covered the Korean startup & tech scene for over eight years and has written over 700 articles regarding the Korean startup ecosystem. He has brought global attention to Korea's tech scene using Google SEO. Email him at john@seoulz.com
All author posts