A special article of the Electronic Times in Collaboration with the Korea International Trade Association (KITA) on the ways large enterprises and startups in Korea can recover after COVID-19
The Need to Discover Models for Sustainable Large Enterprise-Startup Cooperation
The spread of COVID-19 is causing a crisis throughout the industries. Open innovation based on cooperation between large enterprises and startups is drawing attention as a new breakthrough. With growing concerns with not only large enterprises but also middle-grade and small and medium enterprises (SMEs) based on traditional industries have reached their growth limitations. Furthermore, the COVID-19 outbreak has posed a greater challenge. Startups in Korea are struggling to secure investments. Investors have taken a step back during their recovery phase, and there is not enough government support for these early-stage startups.
Securing additional growth engines and merging new technologies are urgently needed to help enterprises and startups. Thus, the Electronic Times and KITA jointly propose measures for cooperation between large enterprises and startups as well as policy proposals for the creation of an open innovation ecosystem after the COVID-19 outbreak. Until covid-19 test kits are widely available and a vaccine is in place, startups will need the help of enterprises not only for support but for resources.
"Cooperation between large enterprises and startups is not a choice, but a must," said a representative at KITA.
Global Enterprises Cooperating with Startups through Open Innovation
Last year, Beiersdorf of Germany, which owns numerous cosmetic brands such as Nivea and La Prairie, bought 25% of LYCL's shares, one of the fastest rising beauty startups in Korea. This made them its second-largest shareholder. Beiersdorf selected 2 of the 10 companies that KITA recommended early last year, with LYCL being one of them. They held intensive incubating activities such as consulting and buyer matching. Even after the investment, the German company provided a separate booth to LYCL at the "INTO Beauty Expo" held in New York. As such, it continues to collaborate with the startup and liaise business meetings with local cosmetic distributing buyers in the United States. By working with startups in Korea, Beiersdorf has been able to penetrate the Korean beauty market much quicker than if they had not.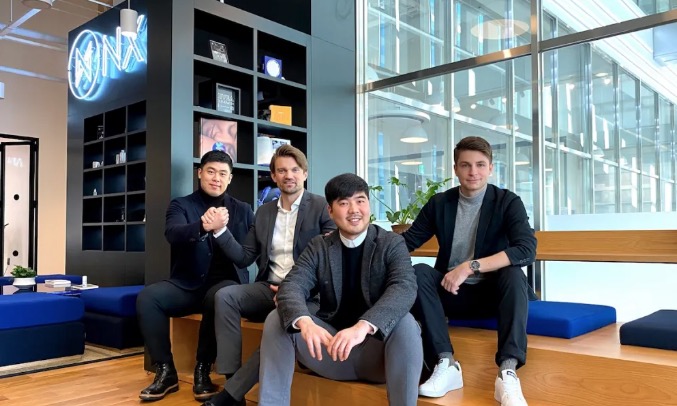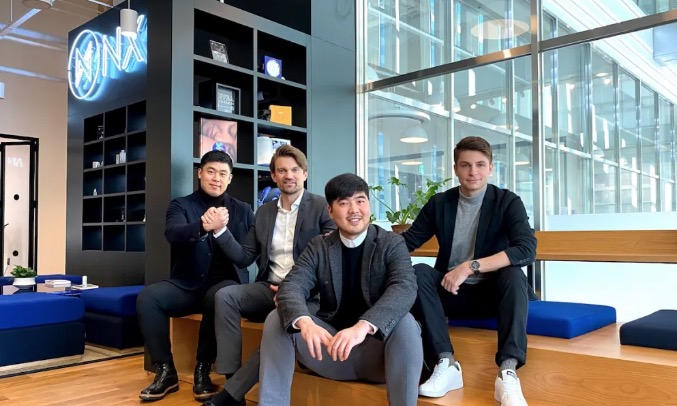 As with the case of Beiersdorf, many large enterprises are globally adopting open innovation by cooperating with startups not as a choice, but as an indispensable strategy for the introduction of promising technologies, the establishment of new business models, acquisition of excellent talents, and collection of market information, among others. Therefore, other global companies are following in the footsteps of Beiersdorf and are looking to cooperate with startups in Korea in their industry.
Large Enterprises Investing in Startups
According to KITA, of the 36 excellent open innovation large enterprises of Europe selected by Startup Europe Partnership (SEP), 45% are investigating over 50 startups each year; while 23%, between 10 and 50 startups.
Indeed, large enterprises are actively pursuing mergers and acquisitions (M&As) and investing in venture firms as a strategy. Among them, 78% established corporate venture capital (CVC) according to a survey. Of the CVCs, about 86% are managing funds worth EURO 50 million and above (about KRW 66 billion). As such, the companies are not only actively investing through CVCs but also utilizing various open innovation strategies such as incubation, accelerating, technology scouting, and M&As. Of the excellent large enterprises cooperating with startups, 97% have teams exclusively working on open innovation.
KITA thus collected and analyzed cases of innovation in Europe and the United States through open innovation between large global enterprises and startups. Then they prepared "innovation guidelines to create an open innovative ecosystem" for the Korean government and large enterprises. Given that large- and middle-grade enterprises, as well as SMEs, are all emphasizing the need for innovation, this will help them set up a clear direction as well as the government and large enterprises to systematically support such efforts.
"Because of the recent COVID-19 outbreak, not only large enterprises but also middle-grade enterprises and SMEs are stepping forward to cooperate with startups in Korea for open innovation in Korea… It is important to learn from foreign cases that are preemptively pursuing open innovation through cooperation with startups and apply them to the Korean innovation ecosystem," a KITA officer said.
Creating Driving Engines for Innovation
The establishment of external subsidiaries and team-building engagement with venture firms leads to the creation of driving engines for innovation. In addition, these engines are critical for startups in Korea to expand to the global market such as Europe.
Reports released by countries worldwide, including the European Union (EU), World Economic Forum (WEF), and Nesta foundation of the United Kingdom, emphasize the importance of first considering tasks and risks that arise during the cooperation between large enterprises and startups. This should be the focus rather than the immediate benefits to truly realize open innovation.
For example, when a startup develops a solution specialized to the environment of a large enterprise, it has a risk of falling far off from the standards demanded by the market. If a project pursued in cooperation with a large enterprise fails, the startup should also consider the possibility of missing growth opportunities. On the other hand, they point out that it is equally important for large enterprises to solve the problems of there being a discrepancy between their corporate strategies and working-level officers' achievement indexes. In addition to cultural conflicts that can arise with startups because of different working processes.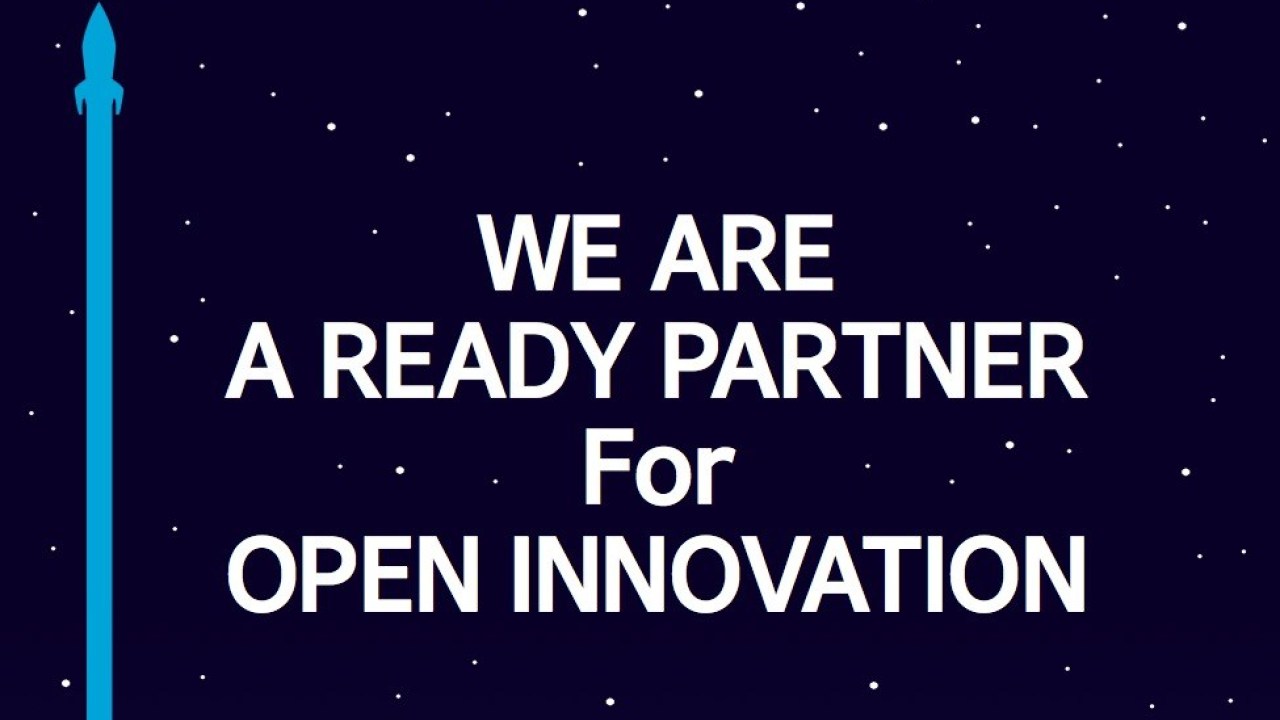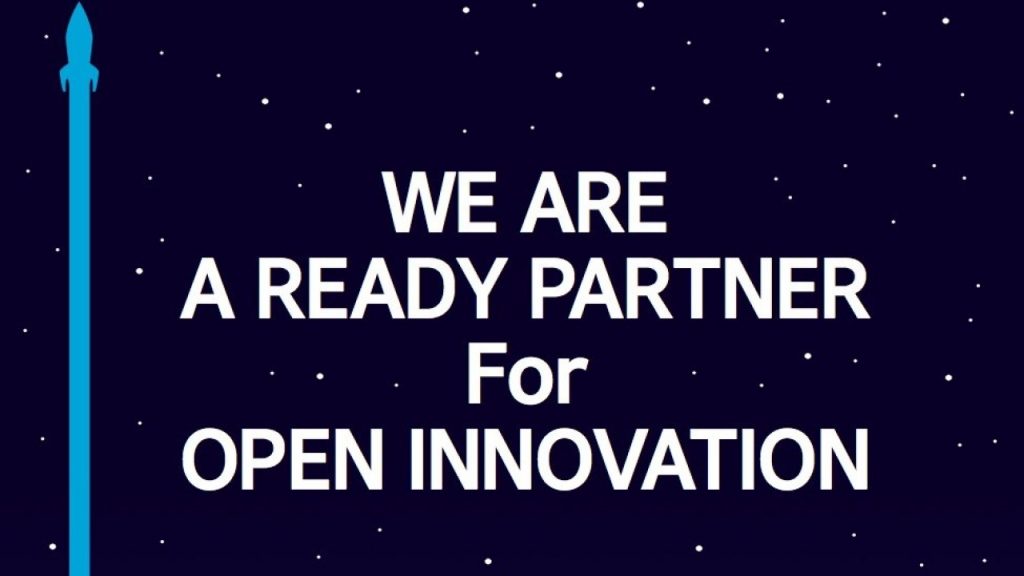 KITA's report thus presents basic models and five representative cases for cooperation to minimize risks from such cooperation:
model for individual business departments (direct sourcing)
model for in-house departments pursuing innovation,
a method for external subsidiaries
model for large enterprise incubators,
numerous methods for pursuing projects with external team building experts
KITA recommended the need for the Korean ecosystem to refer to the model of utilizing startup team building expert services or for large enterprises to establish independent subsidiaries.
Examples of  a Large Enterprise Establishing an External Subsidiary
Klockner's External Subsidiary
Germany's Klockner, a large enterprise specializing in steel, is a representative case of establishing an external subsidiary. The company has created a subsidiary consisting of a group of experts based on intellectual property (IP) who are responsible for digital innovation at the parent company, to support its innovation.
Once ideas are conveyed to the subsidiary to verify a new business model that cannot be possibly pursued with the existing technologies at the parent company, the subsidiary discovers a startup that can make prototypes realizable at the minimum level and merges it with the parent company through M&A, among others.
Vattenfall's Startup Team Building Service
The startup team-building service is an innovation strategy pursued by Sweden's Vattenfall, a large enterprise specializing in energy. The company has established a separate board of directors consisting of external experts and in-house staff responsible for pursuing innovation projects. It recruits external experts and those specializing in startups to establish a new enterprise and work on projects. In the meantime, the large enterprise participates in the new enterprise as an investor like all other investors.
When the newly established enterprise makes achievements, such as drawing new clients, the large enterprise takes over some shares from the startup CEO according to set conditions. Vattenfall used such a model to realize the innovation of establishing a business-to-business (B2B) market platform startup for the analyses of solar energy data.
"For instance, it is important for the government to support large enterprises that provide startups with test bed opportunities. By giving tax incentives and financial funding and, thus, induce them to participate in innovation and build a culture of creating open innovation ecosystems… In particular, it is necessary to expedite the introduction of new technologies and enhance trust among the stakeholders by having regulators participate from the initial designing stage of test beds to prevent the mismatch of regulations and technological development," said Team Leader Park Pil-jae of KITA's Global Startup Acceleration Department.
Providing Greater Inducement for Test Beds and Cascading Funds – Should Expand Support for Open Innovation
Preparing government-level measures that would induce large enterprises to voluntarily pursue open innovation is as important as creating a private ecosystem. KITA thus proposed measures for introducing an advanced innovation leading system like cascading funds of the European Union (EU). This will give large enterprises discretionary power to pursue new projects with startups, among others, as part of government-led research and development (R&D) projects.
Cascade Funding – A R&D Program of the EU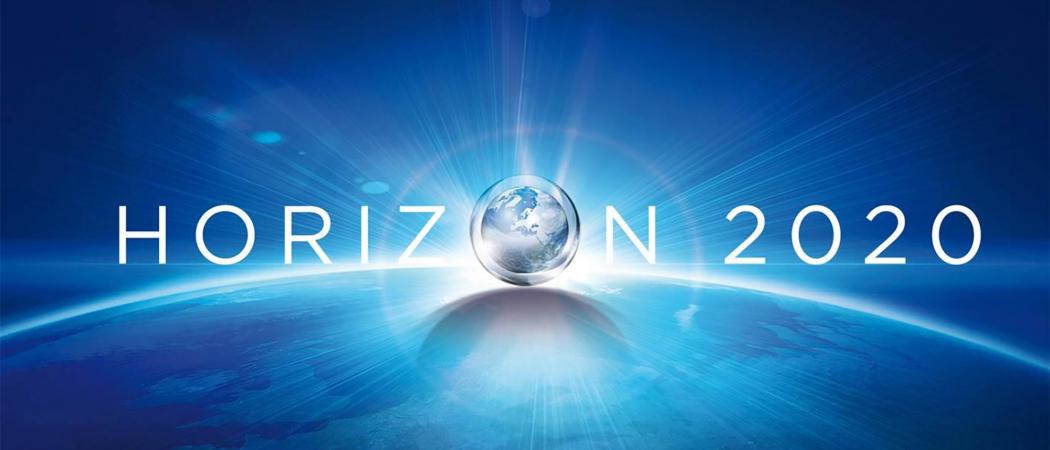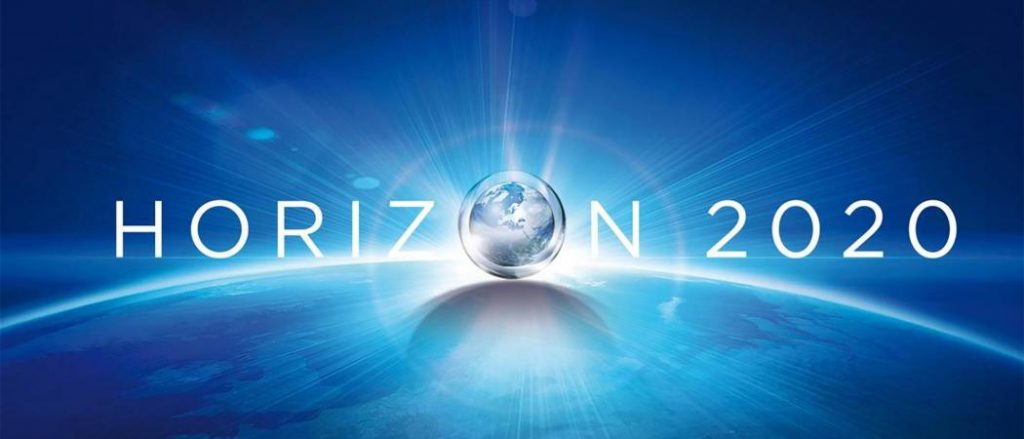 Cascading funds is a support project introduced according to Horizon 2020, a representative R&D program of the EU. The program entails large- or middle-grade enterprises, or other companies selected for government R&D projects, openly accepting applications from startups or small- and medium-sized enterprises (SMEs) to hand over outsourcing services. The tasks selected are the ones that require the agility of startups, such as digital transformation or the Fourth Industrial Revolution.
Unlike Korean R&D projects wherein the organizing and participating, agencies are preset to join in the form of a consortium, the above model endows discretionary power to various fields necessary for R&D.
The model only upholds the five basic philosophies of:
transparency
proportionality
the prohibition of discrimination
advance adjustment of conflict of interests
responsibility of dutiful supervision
It leaves the large enterprises to undertake the rest of the selection process.
"If the government designs its support projects by endowing discretionary power to large enterprises and preparing measures that would fully induce them to participate in the projects, we could expect more open innovation by large enterprises with startups," a KITA officer said.
KITA proposes a Voucher for Expenses related to Testbeds for Startups in Korea
The Korean government can also consider providing measures that would induce testbeds led by private sectors. It can provide tax incentives and financial support. In addition, it can give additional win-win growth points as benefits to large enterprises that share production facilities or testbed opportunities with startups. For startups, KITA proposes supporting the establishment of a voucher menu for various expenses related to testbeds, among others. These vouchers can not only help drive business to startups but also help enterprises support early-stage startups through sales.
As recommended by the Nesta foundation of the United Kingdom, KITA equally proposed introducing measures for the direct participation of government regulators from the testbed design stage
"By having regulators participate in the process, we can not only better control risks that come with the introduction of new technologies but also enhance their understanding of the technologies… We can also expect a higher level of trust among the stakeholders," KITA's Team Leader Park Pil-jae said.
KITA's Open Innovation Program to Help Startups in Korea
KITA plans to supplement its own existing programs for open innovation among large enterprises and startups in addition to the aforementioned proposals. This is to further enhance the achievements and open innovation best practices made by the existing pursued projects. These projects include Fortune 500 Connect, overseas testbeds for startups, Innobranch Platform, and other projects to support global scaleup.
"We are pursuing business matching between nine large global enterprises, including L'Oreal and Bayer, and 30 EU middle-grade enterprises and SMEs, as well as cooperating with the Amazon headquarters in the United States… Moreover, we plan to actively match Korean startups with large- and middle-grade enterprises that are seeking innovative growth," a KITA officer said.
What are the Prospects and Countermeasures for the Startup Ecosystem after the Pandemic?
The COVID-19 outbreak is both a crisis and an opportunity for startups and large enterprises. While many companies that produce COVID masks in Korea are doing well, there are still new avenues for growth during this difficult time. Hence, they should collaborate to create an open innovation ecosystem and turn the crisis into an opportunity.
"As remote treatment is temporarily being allowed because of the spread of COVID-19, some companies that were attempting to advance into the global market are finding business opportunities in Korea. Although many startups are complaining of difficulties because of COVID-19, the crisis could be an opportunity for the others," (CEO Lim Jung-wook of TBT)
The Electronic Times and KITA held a talk show. The theme of the talk show was called "Prospects and Countermeasures for the Startup Ecosystem after the Pandemic". It was devised to measure the cooperation between large enterprises and startups for open innovation after the COVID-19 outbreak. There was participation from representatives of venture capital, startups, and large enterprises at the Startup Branch of COEX in Samseong-dong, Seoul, Korea, on April 7. Taeyong, a YouTuber specializing in startups in Korea moderated the show. It was held with the participation of CEO Lim Jung-wook of venture capital TBT, Head Shin Mijin of a Hanwha DreamPlus center, and CEO Shin Seungsik of BluePrintLab, among others.
A YouTube LIVE Talk Show on the Korean Startup Ecosystem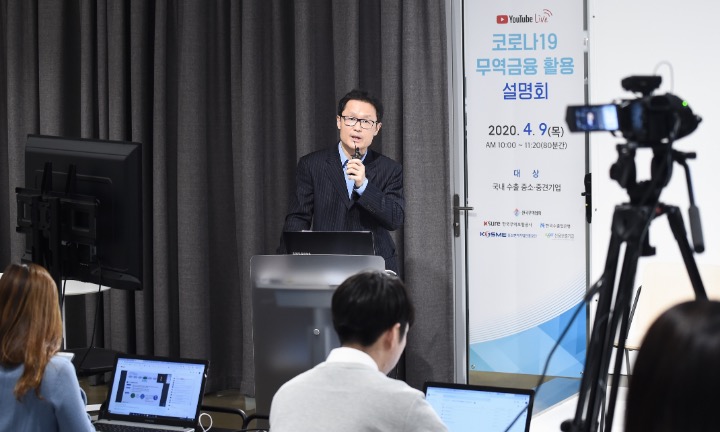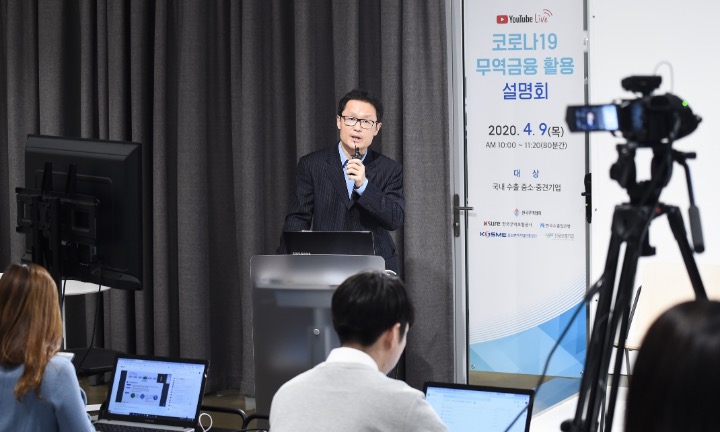 Participants from the startup ecosystem realized that open innovation between large enterprises and startups is difficult because of cultural differences.
"Large enterprises and startups think and work differently, giving much room for misunderstanding. As every department reviews a project, the marketing or new business department sometimes proposes to do it together. However, once the technology department performs the review, they would later tell us that they can do it on their own. As such, opinions are not unified that we are often thrown into confusion," said CEO Shin Seungsik of BluePrintLab.
In fact, many large enterprises in Korea often pose questions that could lead to the seizure of technology from startups than cooperating with them.
"The greatest difference between large Korean and non-Korean enterprises is that the former come to meetings not viewing startups as equal one-to-one partners for cooperation, but as lower entities, while the latter view us as equal partners for cooperation," Shin said.
Therefore, large enterprises are working on expanding their fields for cooperation. As well as, narrowing the cultural gap with startups in Korea by providing them with incubation space.
"Of course, progress has been made slowly so far, but staff from large enterprises are also realizing the importance of collaboration… We are at a stage where we have been given the task of pursuing new businesses at the corporate level and are looking for the right startups to work on them together," said Head Shin Mijin of a Hanwha DreamPlus center.
Hanwha Group Supporting Startups in Korea through DreamPlus
The cooperation with startups is maturing after Hanwha Group stepped into the startup ecosystem through its DreamPlus program in 2014.
"As we have learned from experience that we need to collaborate with startups from the planning stage, we expect this culture to settle further," Shin said.
CEO Lim Jung-wook of TBT emphasized the need for large enterprises to continue holding meetings with startups in Korea. This can ultimately bring cooperation between the two and lead to open innovation.
"It is important for both sides to develop their relations for many years. Because large enterprises can devise measures for cooperation with a startup. As well as, pursue their business together only when they have examined the startup every one or two years. And witnessed how it succeeded despite looking like it would fail at first," he added.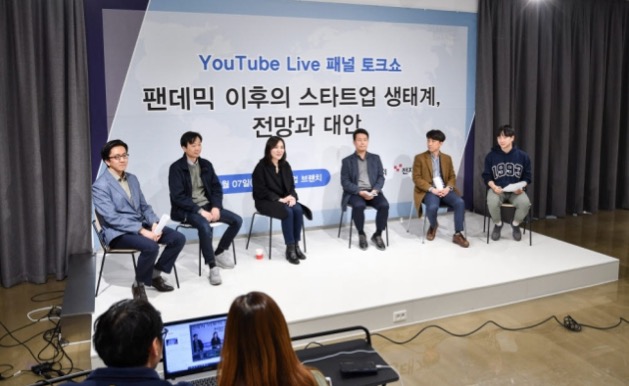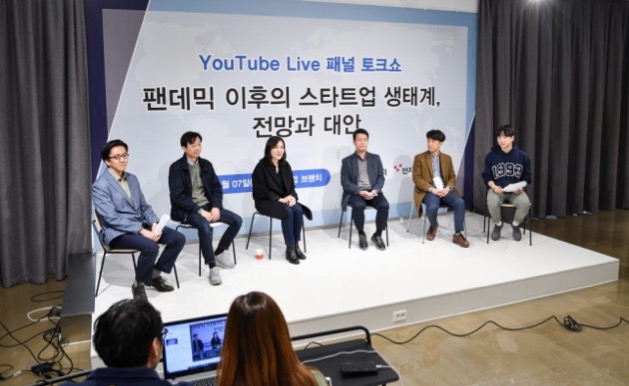 The Live YouTube panel talk show the startup ecosystem, its prospects, and countermeasures after the pandemic.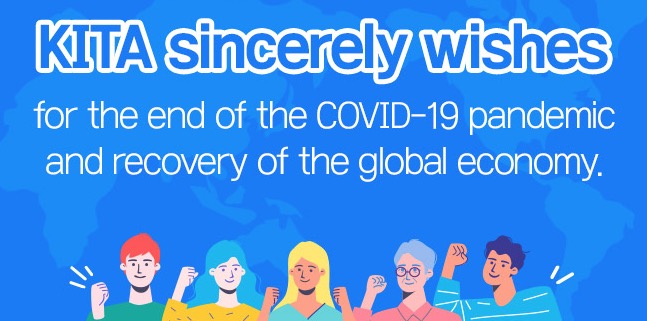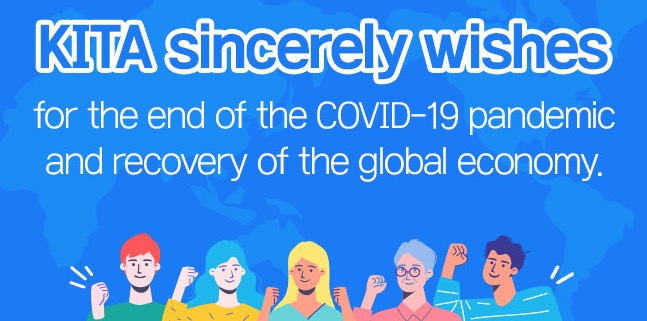 ---
John is the Co-Founder of Seoulz. He has covered the Korean startup & tech scene for over eight years and has written over 700 articles regarding the Korean startup ecosystem. He has brought global attention to Korea's tech scene using Google SEO. Email him at john@seoulz.com
All author posts