Entrepreneurs in Seoul have been spoiled for choice when it comes to impromptu workspaces before COVID-19. It's no secret that there's nothing freelancers love more than comfy seats, abundant plug sockets, strong WiFi, and even stronger coffee. Therefore the impact of COVID was felt for entrepreneurs/freelancers when looking for places to hold meetings or work remotely. Thankfully, cafes in Seoul have resumed normal business after the Korean government eased COVID-19 restrictions and guidelines in early February of 2021.
Coffee shops in Seoul can now accept in-door sitting which is a huge welcome to digital nomads. Many coffee shops in Seoul focus a lot on the atmosphere and space just as much as the drinks. The next time you visit these coffee shops check out their interior design as well as the amount of seating.
So, if you're an Entrepreneurs in Seoul looking for a new office of the day, check out our 10 top picks!
Top 10 Coffee Shops for Entrepreneurs in Seoul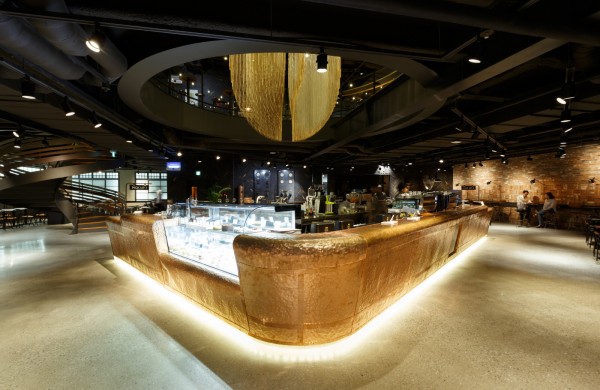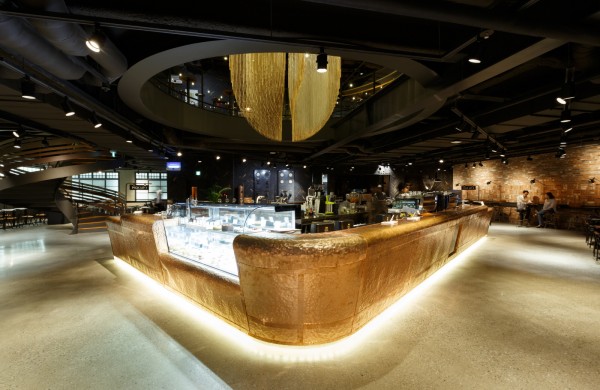 The best coffee shop for digital nomads in Seoul is by far Ediya Coffee Lab located near Hakdong Station. It is built like a hotel. It has a car service, a doorman, and two floors of luxury furniture decor. The interior has a roastery concept to show how the coffees are made. In addition, there is a wide selection of bakery goods that go great with your coffee. The majority of the seats are oversized leather chairs and there are plenty of work stations, outlets, and free WiFi. Their bathrooms are amazing as well!
The bottom floor can be used for events if you reserve and get approved ahead of time. If not the upper floors work well for small gatherings and group meetings. The space is so big that I have never had issues not being able to find a seat to work.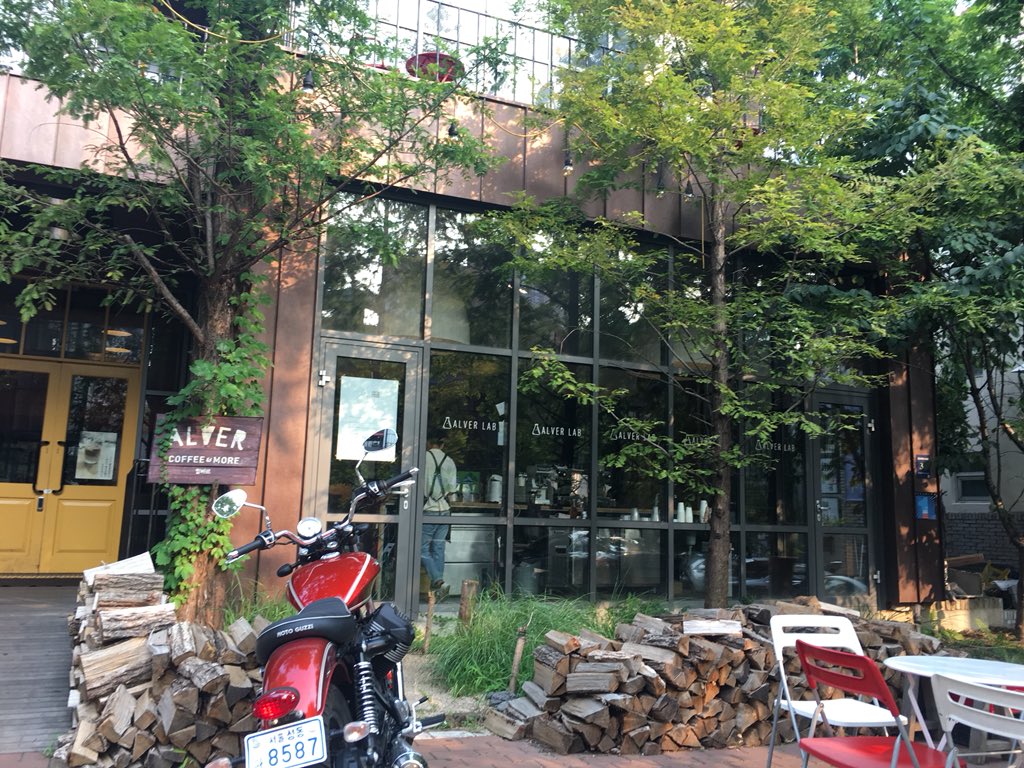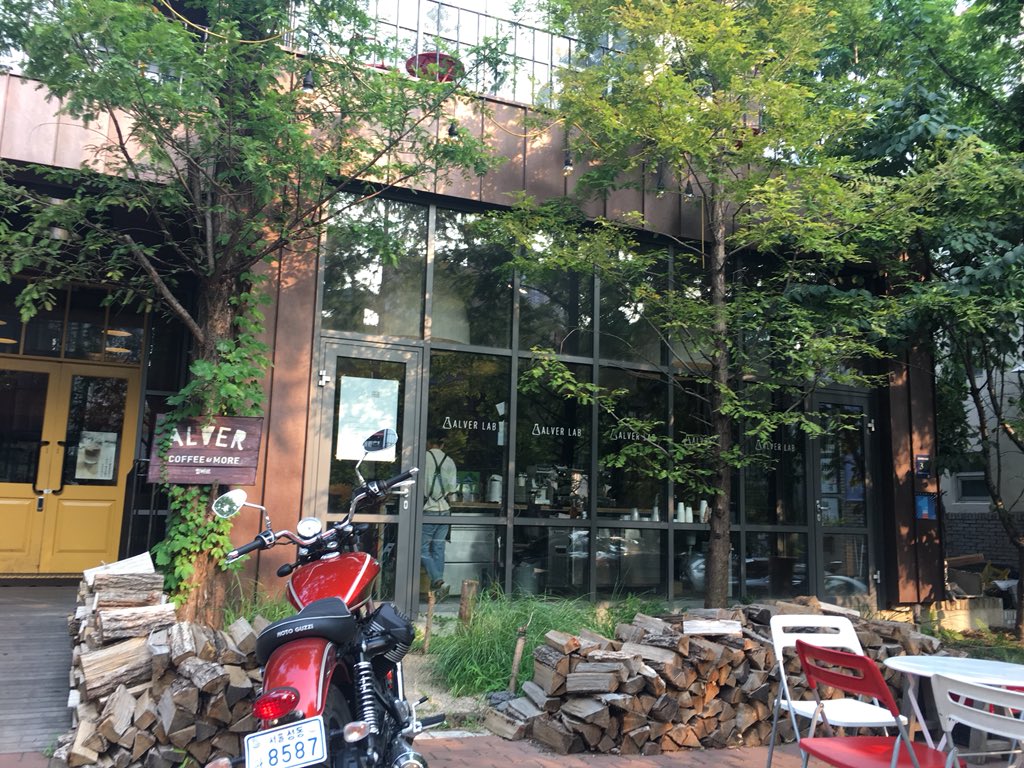 Alver is one of the largest coffee shops in Seoul. It has three floors of workspaces with a large indoor bottom floor. It is pretty amazing to see a cafe this large in Gangnam where land is not cheap. Their menu has all the popular coffees such as cafe lattes and etc but also offers a wide range of fruit juices and smoothies. Some of their bakery products include cheesecakes, brownies, cinnamon rolls, and scones.
For those looking for workspaces that offer a lot of space, Alver is the best coffee shop in Gangnam. Because of its located in the heart of Gangnam, it is great for meetings as well as pre-meetings.
Hollys Coffee is a popular Korean coffee chain with locations all around Seoul. There are more than 500 Hollys Coffee shops in Korea, and even international branches in The Philippines, Peru, Thailand, Vietnam, and China, too. However, a Holly's Coffee shop I would recommend is the one near exit 3 at Sinnonhyeon Station. It has mini desks with power outlets and lots of tables. There is even a working area almost like a co-working hot desk. It is also just 5 minutes walking distance away from Gangnam Station.
Entrepreneurs in Seoul love Hollys Coffee because many of their shops are open for 24 hours.
Perfect for freelancers burning the candle at both ends.
Much like Hollys Coffee, Tom n Toms is a popular Korean coffee chain with a huge international presence. Many of its branches are open for 24 hours, including those in Gangnam, Sinsa, Yongsan, and Itaewon. However, for workspaces, the one located in City Hall is the best. They have a lot of seats and many charging ports.
Tom N Toms offers handmade pretzels which are a nice quick meal for those that are sick of the same old bagels and cakes that most coffee shops in Seoul offer. I would recommend the Ice Cinnamon Cafe Mocha with Pepperoni Pretzels.
If you're passionate about great-tasting coffee, just as much as you are about fast WiFi, you'll love BeansBins Coffee. The store is famed for only using 100% Arabica coffee beans in all of their drinks. They have locations in Sincheon, Myeongdong, Yongsan, and Sinsa. However, my choice for entrepreneurs in Seoul is the one in Myeongdong. It is located right in the middle of Myeongdong with a little turn from the main street. The cafe is very cozy and best of all quiet compared to other coffee shops.
We're sure this world-famous coffee chain needs no introduction! However, the best Starbucks for those looking to do some work is the Jongno branch which is located across the street from Bosingak, at Jongo Tower. It is 4 times larger than an average Starbucks in Seoul.
Sometimes, you just need somewhere familiar to set up your laptop and Starbucks never fails. The WiFi is always fast, the seats are always comfy, and you're not going to feel guilty about camping out for a while. That's why so many digital nomads in Seoul name this as their work-friendly cafe of choice. I would recommend the Dolce Cold Brew which is, in my opinion, the best ice coffee in Seoul.
Plus, those who shy away from lactose will love the number of non-dairy milk options they have to choose from! In addition, the location in Jongno offers a community room where visitors can go through an exclusive trial program of coffee and tea.
Marley Coffee is a coffee and wine shop based on the concept of "One Love." All the coffee that they sell is sustainably sourced and ethically farmed from the Marley Coffee Foundation, meaning you can get your caffeine kick without the guilt…. or, go for a glass of wine if your work's getting too stressful! You can find Marley's Cofee in Samseong and Itaewon.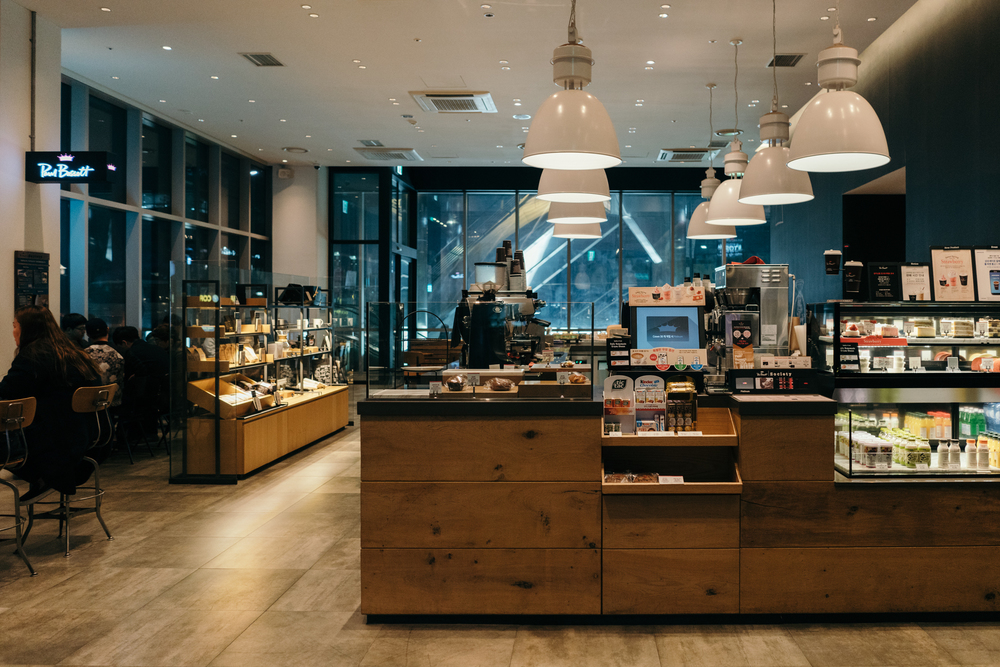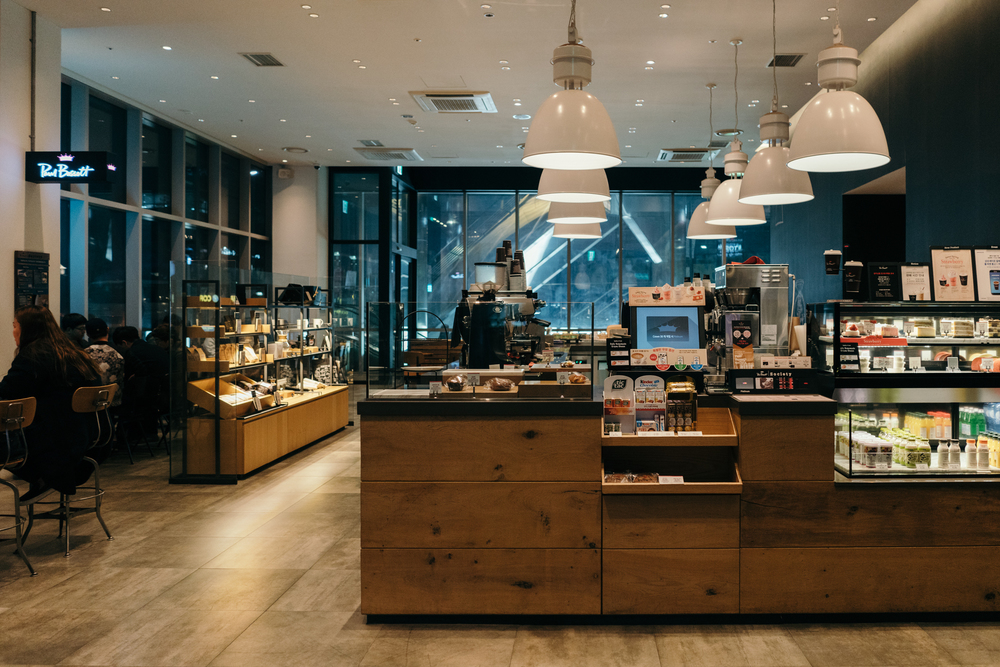 If you're looking for a coffee shop with great ergonomics and great coffee, then Paul Bassett Coffee has you covered. This digital nomad-friendly cafe in Seoul was founded by Australian, Paul Bassett: a former winner of the world barista championship. Plus, since all of the staff are professionally trained baristas, you can be sure of a good cup every time.
Set in the busy student area of Sinchon, this cafe is packed full of students studying for their exams, so you won't feel out of place with your laptop! They also sell a variety of different sandwiches and snack food if you get a case of the work munchies, too.
So, there you have it. We hope this list of the best cafes for digital nomads in Seoul will help you find your new favorite office for the day.
If you have your own secret digital nomad cafe that you're ready to spill the beans on, leave us a comment and let us know all about it!
---
Williams is a startupper, blockchainer, content creation wizard and tech enthusiast living in Seoul. He's a former editor at StartupRadar where he covered extensively about the startup ecosystem in Korea and also the Editor-In-Chief at CoinNewsLive. He roves around Korea taking photos and eating street food unashamedly.
All author posts