The Covid-19 pandemic, especially the Omicron variant, has forced many businesses in Korea to alter their plans heading into 2022. This is the case with the Kpop Industry which will look to get into the hottest tech trend now, the Metaverse. The Metaverse is a virtual environment that emulates the physical world using virtual reality, 3D virtual spaces, and digital assets. It allows Kpop entertainment companies to create digital assets, bring in endorsements, and hold virtual concerts. Metaverse in Korea is primed to explode in 2022, especially in the Kpop industry. 
It is clear that the Metaverse in Korea will start with the Kpop Industry as many of the top Kpop Entertainment companies are looking into the space. Kpop has proven over the last few years that it is a global phenomenon. Much of the credit can be attributed to BTS, BLACKPINK, and TWICE as all three had massive years. There are dozens of up-and-coming Kpop groups ready to take the Kpop industry to an even higher level. So expect the $6 billion Kpop industry to grow to more than $10 billion by 2025. The Kpop industry is showing that they are not afraid to test new technologies that bring unique experiences for its fans. 
The Kpop Metaverse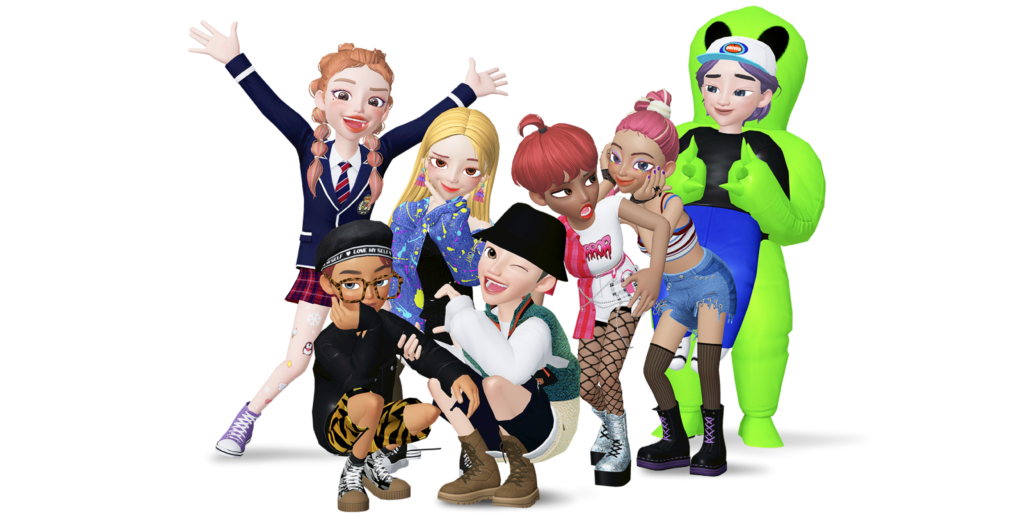 When looking at the Metaverse industry in South Korea. You first have to start with ZEPETO. ZEPETO is a Metaverse Platform created by Naver Z. Major Kpop entertainment companies like JYP, YG Entertainment, and HYBE were part of a Series B investment round that raised $190 million. It is currently the biggest Metaverse in Korea. However other non-Kpop Entertainment companies are looking to also enter the space. For example, Animal Concerts is a Metaverse concert organizer based in the United States. They partnered with Korean Blockchain Klayn to bring music concerts to the Metaverse. This is Klatyn's plan to get into the Metaverse market through NFTs (non-fungible-tokens) using Korean music (Kpop). The aim is to deliver Kpop music clips in the form of NFTs to fans across the world. 
Stan World – Kpop Metaverse Platform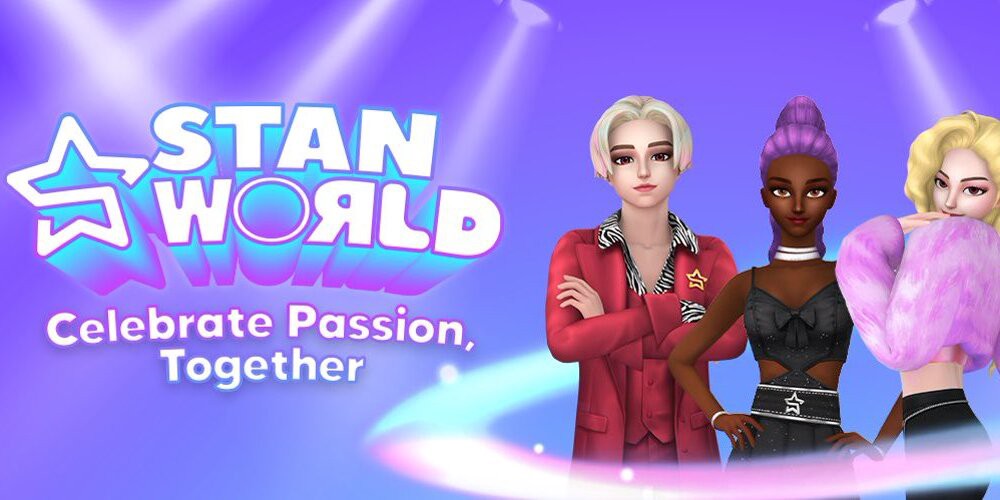 One of the top-rising startups in the Metaverse space is Stan World. They recently raised $3 million for their Series A funding round from KB Investment and Strong Ventures. The investment puts the company's valuation at $23 million. Stan World is a fandom platform for Asian popular music artists including Kpop Idols. While their headquarters are in Los Angeles, their virtual studio is in Seoul. 
A user selects their preferred artists and creates a virtual avatar to communicate with other fans on the platform. It is free to join the platform and users gain points through various activities. They get revenue through a monthly subscription that offers unique avatars and emoticons. 
Kpop Entertainment Companies Looking into the Metaverse
HYBE
HYBE is the Kpop Entertainment company behind the biggest Kpop boy group BTS. BTS held a virtual concert called Bang Bang Con The Live brought in an estimated $20 million. This showed the potential for virtual concerts on the metaverse. HYBE ended up partnering with Dunamu to digitize BTS merchandise into NFTs so fans can not only collect BTS NFTs but also trade them on the company's fan community app Weverse. Weverse is also an online shop and a digital magazine. 
SM Entertainment
SM Entertainment aims to integrate its content into the Metaverse. Leading the way for the company is their popular Kpop girl group Aespa which is a four-member group and each member has their own virtual avatar. The virtual avatars often appear in music videos and virtual performances. SM Entertainment also has its own metaverse subsidiary company called Dear U. Dear U is the operator of a celebrity-to-fan app known as Bubble. Bubble is an app many Kpop artists use to connect with their fans. The app has over 1.2 million subscribers. In addition, SM Entertainment is also partnering with LG's U+Drive to create NCT Metaverse events such as an AR concert and an online exhibition. 
Cube Entertainment
Cube Entertainment partnered with Animoca Brands to create a joint venture dedicated to building a music metaverse and creating NFTs for Kpop fans. The Kpop entertainment company has an internal team solely focused on NFTs and the metaverse. The NFTs will be images of artists' portraits and album art. In addition, NFTs will be created for full-length albums. 
JYP Entertainment 
JYP Entertainment partnered with Dunamu, a Korean Blockchain Unicorn startup that operates Korea's top cryptocurrency exchange Upbit. They will work together to build an NFT platform containing JYP Entertainment content. 
YG Entertainment
YG Entertainment has already experimented with virtual avatars with BLACKPINK. In March of 2021, BLACKPINK held a fan event using their virtual avatars and it attracted over 46 million fans who got digital autographs from the group. 
First Kpop Virtual Girl Group – Mave
Netmarble which owns a sizeable share in HYBE will launch the first Kpop virtual girl group called Mave. The virtual girl group will not be a part of HYBE but rather Metaverse Entertainment which will be a subsidiary under Netmarble. Metaverse Entertainment already partnered with Kakao Entertainment and Melon, a popular Korean music streaming service. 
First Virtual Kpop Artist – Yuna
Virtual star Yuna launched her own NFT sale where fans were able to purchase 10,000 limited edition and unique NFT illustrations of the singer. Those that purchased these NFTs will not only get royalties from Yuna's upcoming albums but also from concerts and sponsorships. In addition, NFT owners will have exclusive access to private performances and even have a say in the songs created by Yuna. 
New Source of Revenue for Kpop Idols 
The Metaverse in Korea could be huge for Kpop idols who will now have an option to produce their own products. Kpop entertainment companies have already been organizing online streaming concerts. Therefore it would not be that much of a difference to hold virtual concerts. Kpop fans are not just about the music, they love supporting their favorite Kpop groups in all areas. The Metaverse allows Kpop artists to interact with fans like never before. Furthermore, since Kpop fans are young, tech-savvy, and well connected, it will be easy to educate them on new technologies such as NFTs and the Metaverse as a whole. Once fans are familiar with NFTs, this opens a whole new source of revenue for many Kpop idols who want to create their own works of art digitally. 
The Future of a Metaverse in Korea 
Whether or not the Metaverse will be embraced by Koreans will be known first by how Kpop fans embrace the Metaverse. Metaverse platforms like ZEPETO have already become a space for global Kpop fandoms to come together. The Metaverse has the potential to hold virtual concerts, sell goods, and allow fans to meet their favorite idols virtually. The platforms will start with Kpop fans and eventually grow to the general public. Therefore the biggest question is not if but when Metaverse in Korea takes off. 
---
John is the Co-Founder of Seoulz. He has covered the startup, tech & blockchain scene for over 7 years and has written over 700 articles regarding the Korean startup ecosystem. Using Google SEO, he has brought global attention to Korea's tech scene. Email him at john@seoulz.com
All author posts