2021 ended up being the biggest year for the Korean startup ecosystem in spite of COVID-19. Venture investment for 2021 was an estimated $6 billion which also set a record high. This led to even more Korean unicorn startups. To qualify as a unicorn, a privately owned startup has to have a valuation of over $1 billion. Therefore, they can not be listed on a stock exchange or have merged with another company. This is why you will not see Coupang on this list as they went public in 2021 on the New York Stock market.
These startup unicorns listed below show that Korea is growing as one of the leading tech hubs in the world. Korea is now in 4th place among the countries with the most startup unicorns at 16. The United States comes in at #1 with 206, then China at 174. 
Korea's Rise in the Startup Unicorn Ranking
Korea's rise in the startup unicorns rankings is due to the strong mobile infrastructure, venture boom, and government support in Korea. There are many new Korean VC firms looking to find the next Korean unicorn and the Korean government hopes to push the number of unicorns to 20 in 2022. Soon you will see some of the founders of these unicorn startups in Korea becoming one of the top richest people in South Korea. 
The rankings were comprised by the Seoulz staff and are based on 4 factors:
Funding
Market Valuation
The innovation of service or product
Growth Potential/Scalability
Here is the complete list of the top 10 Korean Startup Unicorns
1. Yanolja


Korean Startup Unicorns – Korean travel startup unicorn Yanolja turns seedy hotels in Korea into top-end short-term rental options for young people and travelers. It originally started out as an advertising platform for "love" hotels before adding its own app-based booking service. In addition, Yanolja helped love hotels upgrade their image with their Yanolja renovation services. Furthermore, it has over 9,000 hotel clients in Korea and has already expanded overseas to countries like Vietnam, Singapore, Malaysia, and the Philippines. The aim is to reach 500,000 hotel clients by 2025. They have also developed their own range of software services to help hotels automate their check-in processes and other services. 
The reason why Yanolja is ranked #1 is that SoftBank Group invested an astonishing $1.7 billion from their $30 billion Vision Fund 2. They were the sole investor in the latest round of funding by Yanolja. This investment is the largest by a venture fund in a travel startup since the pandemic began. In spite of the pandemic, Yanolja was able to generate $14 million in operating profit on $168 million in revenue.
"The hotel is one of the items, but we are pursuing to realize a total package for the users. Yanolja is providing restaurant and activity, leisure tickets, transportation, and other," said CEO of Yanolja, Jong Yoon Kim.
Founded: 2005
Valuation: $9 Billion 
Investors: Softbank, SBI Investment Korea, Partners Investment, GIC
Funding Raised: $1.94 Billion
2. Dunamu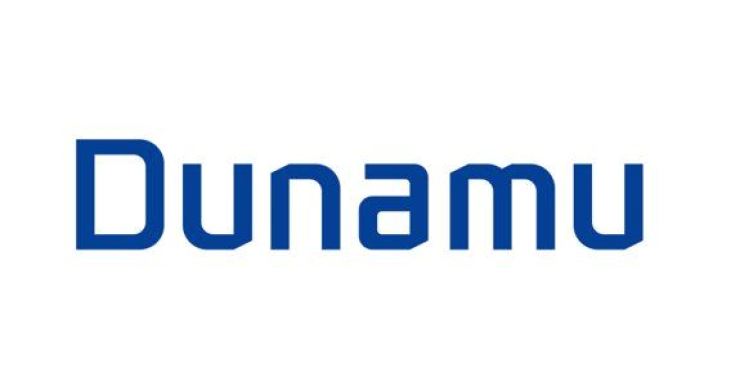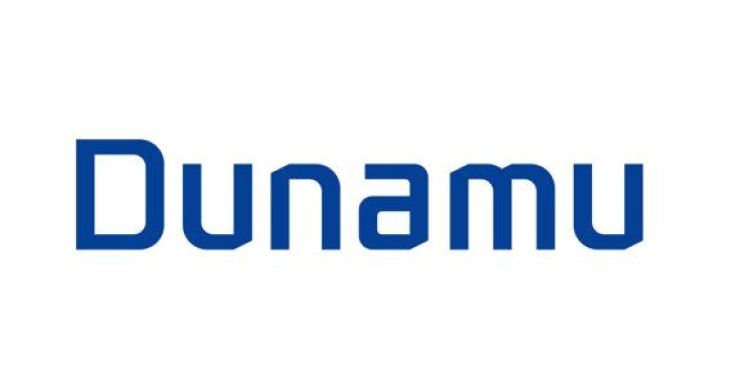 Dunamu is the operator of South Korea's top cryptocurrency exchange called Upbit. Upbit was an average daily transaction volume of $15 billion. Dunamu also manages a trading platform for over-the-counter stocks and provides information on stock markets. They posted sales of over $150 million in 2020 with an operating profit of $70 million. It is expected that Dunamu will follow the path of Coupang and go public in the US stock markets.
Founded: 2017
Valuation: $8.5 Billion
Investors: Atinum Investment Co., DSC Investment, Altos Ventures, Hana Financial Investment Co., and Saehan Venture Capital.
Funding Raised: $70 Million
3. Viva Republica (Toss)


Korean Fintech Unicorn Viva Republica is the maker of the mobile payment solution app Toss. They launched as a simple Korean P2P money transfer service. However, it has now become a platform that provides a wide range of financial services through its app. Therefore, users can not only transfer money but they can also see their bank and credit card transactions. In addition, it offers various investment services, loan/insurance plans, and the ability to manage its credit score. Furthermore, Toss has over 13 million active users and has already processed over $45 billion worth of transactions. Their latest funding round saw them raise over $390 million led by the Korea Development Bank and Alkeon Capital Management. 
"Our mission is to provide the best possible financial service experience to users, and we will continue to do our best for Toss to become the only service needed for user's safe and easy day-to-day financial lives," said CEO of Viva Republica, SG Lee. 
60% Take in Mobility Company VCNC
Viva Republic acquired a 60% majority stake in the mobility company behind ride-hailing app Tada, VCNC. The aim of the acquisition is to expand its financial services business. The deal will allow riders of Tada and drivers of Tada with a wider range of choices in the ride-hailing service market. VCNC has been a fully owned subsidiary of Socar since 2018.
Founded: 2011
Valuation: $6.9 Billion 
Investors: Korea Development Bank, Alkeon Capital Management, Bessemer Venture Partners, Qualcomm Ventures, Kleiner Perkins Caufield, Byers, Altos Ventures, Goodwater Capital, Paypal, GIC, Sequoia China, Ribbit Capital
Funding Raised: $740 Million
4. Yello Mobile

Korean IT startup unicorn Yello Mobile started out as a marketing company in Korea. Yello Mobile soon became an integrated data platform company that provided B2C services and B2B solutions. They focused early on by collecting promising startups in the IT space. From the start, Yello Mobile has been aggressive in its mergers and acquisitions. Furthermore, their core business sectors include healthcare, advertising, smart city, and media commerce. The startup soon became a tech giant with over 90 venture firms in early 2016. Soon Yello Mobile became a major shareholder in Dayli Financial Group, which runs companies in Fintech technology, AI, and cryptocurrency (Coinone). In addition, some of the other notable subsidiaries include Carelabs, an O2O healthcare platform company, and Future Stream Networks, an integrated digital marketing company. 
"Based on our solid cooperation with various stakeholders, we will leap forward as a leading company in the era of the 4th Industrial Revolution," said CEO of Yello Mobile Lee Sang-hyuk. 
Founded: 2012
Valuation:$4 Billion
Investors: Formation 8, Macquarie, SBI Group
Funding Raised: $187 Million
5. Danggeun Market (Karrot Market)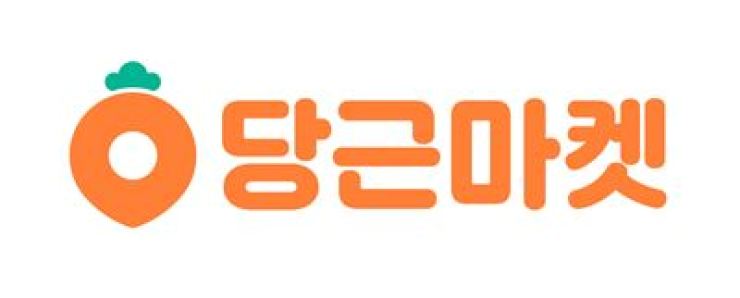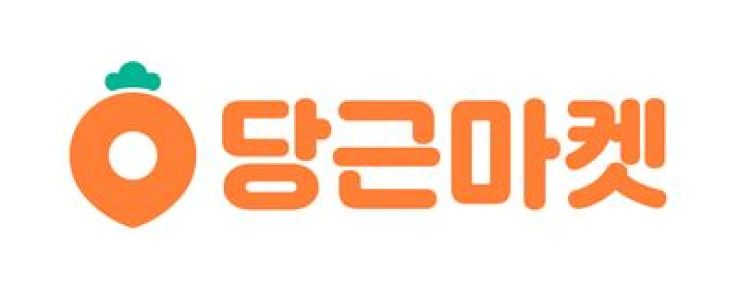 Korean unicorn startup Danggeun Market also known as Karrot Market is the publisher of South Korea's hyperlocal community app Karrot. Customers on Danggeun Market can access everything from fresh local produce, furniture, essential services such as education, cleaning, etc, and even used cars in their local community. Its unique feature only shows listings from sellers located within a 10-mile radius. They raised $162 million for their series D round putting their total funding at $205 million to date. Their plan is to launch a payment service called Karrot Pay and expand offline to online services for South Korean SMEs that use its platform. The startup already expanded into the UK in late 2019. To date, the Karrot app has over 21 million users.
"Danggeun Market plans to focus on accelerating further overseas market expansion for the next two years. We will diversify our business, aiming to be a super app," said the co-founder of Danggeun Market, Gary Kim.
Founded: 2015
Valuation: $2.7 Billion
Investors: DST Global, Aspex Management, Reverent Partners, Goodwater Capital, Altos Ventures, SoftBank Ventures Asia, Kakao Ventures, Strong Ventures, and Capstone Partners.
Funding Raised: $205 Million
6. Market Kurley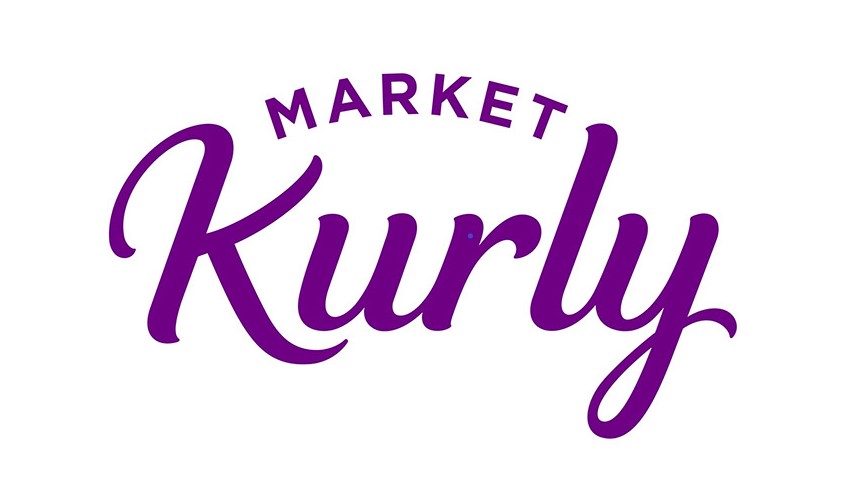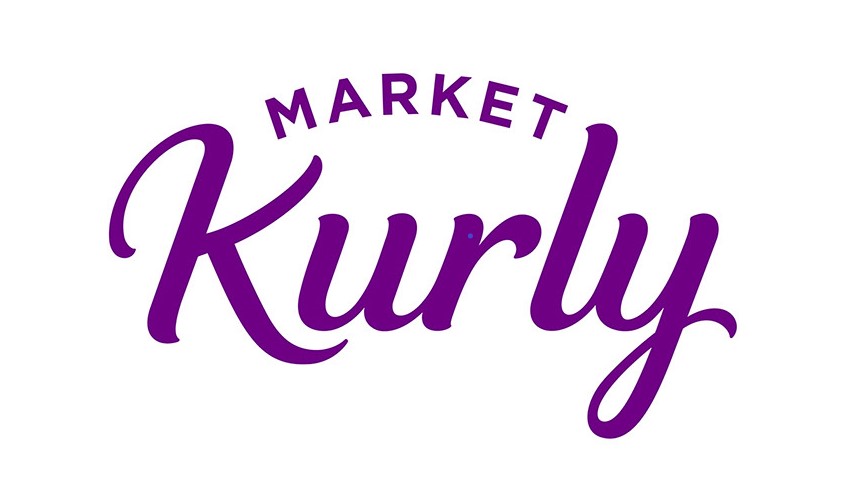 Korean unicorn startup Market Kurley is the operator of South Korea's online fresh grocery and gourmet food delivery service. They raised $200 million from their latest round of funding led by Millennium Management, CJ logistics, DST Global, Sequoia Capital, and Aspex Management. However, their operating loss was $100 million in 2020 which was greater than their operating loss in 2019 which was $91 million. This does not mean Market Kurley can not go public as we saw with Coupang which had much greater operating losses. In 2021 they exceeded 9 million customers on their platform. In addition, they raised an additional $210 million in a pre-IPO from a Hong Kong-based private equity firm ahead of their IPO in 2022.
Founded: 2014
Valuation: $2.4 Billion
Investors: Millennium Management, CJ Logistics, DST Global, Sequoia Capital China, and Aspex Management
Funding Raised: $732 Million
7. WeMakePrice


WeMakePrice is an e-commerce platform that is the rival to Coupang. They are focusing on creating a collaborative environment between the consumer and the online platform. They do this by creating a more social and customized shopping experience for the consumer. Therefore, WeMakePrice has shut down unprofitable units and focused more on selling goods sourced directly from wholesalers. Last year, they reported $48 million in operating loss which is 29% lower than in 2019. However, sales were down 17% to $344 million.
New CEO in 2021
WeMakePrice named its former vice president as its new CEO. Ha Song joined WeMakePrice back in 2015. He has been in charge of marketing and business strategies to logistics.
"We plan to strengthen our industry-leading curation service and invest in technology advancement in order to become a competitive platform strictly from the user's perspective," said Ha Song, CEO at WeMakePrice.
Founded: 2010
Valuation: $2.33 Billion 
Investors: IMM Investment, NXC
Funding Raised: $85 Million
8. MUSINSA


Korean startup unicorns – Online fashion platform Musinsa has become a huge success with the young generation in Korea. Therefore, 45% of their users are aged between 18 and 24. What separates Musinsa from other online fashion platforms is that they do not handle traditional or top-name brands as key brands. Instead, famous brands are provided through collaboration or special event promotion. In addition, Musinsa has its own magazine (MUSINSA Magazine) which allows them to create new information and content regarding fashion. Their magazine and their online platform create a perfect synergy. They are able to create and post their latest content very quickly for strong viral marketing campaigns. Their latest round of funding raised $115 million from Sequoia Capital and IMM Investment. 
Founded: 2001
Valuation: $2.2 Billion 
Investors: Sequoia Capital, LB Investment, IMM Investment
Funding Raised: $270 Million
9. L&P Cosmetic


Korean Startup Unicorns – Korean beauty startup unicorn L&P Cosmetic is the owner of the top-selling sheet mask brand Mediheal. Mediheal became famous after getting BTS as its main model. L&P Cosmetic has done a great job of using celebrities like BTS, Hyun Bin, and other Kpop stars to promote their products. They have been successful in carving out a niche for higher-end masks. In addition, they have had great success in the Chinese market as well. In total, they have sold close to 1 billion masks to date. Furthermore, all their products are produced in Korea. Their focus will be to break into the Southeast Asian, US, and European markets. 
"I think the facial mask is part of progress in Korean cosmetics, from the BB cream several years ago to the air cushion makeup and now the facial mask," said CEO of L&P Cosmetic, Kwon Oh-sub.
Founded: 1969
Valuation: $1.78 Billion 
Investors: CDIB Capital
Funding Raised: N/A
10. GPClub


K-beauty startup unicorns –  GPClub comes in at #9 on our list of Korean startup unicorns. GPClub is the maker of creams, lipsticks, and other beauty products. Their products are a huge hit in China. They have sold over 1 billion skincare masks, mostly in China. It is the top seller in China. This was because of the boycott of Korean products in China back in 2016. Therefore, GPClub was able to promote its medium-sized brand via social media influencers on Weibo and TikTok (Bytedance). This helped GPClub grab a large market share from the big-brand Korean beauty brands. GPClub's profits rose over 30x during this time. 
Founded: 2003
Valuation: $1.32 Billion
Investors: Goldman Sachs
Funding Raised: N/A
Socar

Korean Startup Unicorns – Socar is Korea's top car-sharing platform and Korea's first mobility startup to be valued at over $ billion. Their latest round of funding got them $53 million from Songhyun Investment and SG Private Equity. This puts their post-money evaluation at $1.1 billion. Socar was founded in 2011 and started out as a business that only had 100 vehicles. Now, the business has over 6 million users and over 12,000 vehicles. In addition, Socar has an enterprise client-dedicated service called Socar Business which has over 25,000 enterprises. Year over year, their revenue has increased. In 2020, their revenue rose 38% to $228 million, but operating loss expanded 53% to $64 million.
Socar will continue to look for new forms of revenue. They will look to enter the used car market as well as a proxy driver call service. Proxy driving is a business model popular in South Korea where people can call a proxy driver to drive their car for them when they are drunk. The proxy driver market size stands at $2.5 billion.
Founded: 2011
Valuation: $1.1 Billion 
Investors: SG Private Equity, Songhyun Investment, LB Private Equity, KB Investment, Altos Ventures, Softbank Ventures, Stonebridge Ventures, IMM Private Equity, Bain Capital
Funding Raised: $250 Million
SendBird


Korean Unicorn Startup SendBird is a provider of chat, video, and other interactive services to companies. Today, their customers collectively channel over 150 million users through SendBird's API to chat with each other over text and video. In addition, SendBird already provides services around moderation and text search. In the future, they plan to add payments and logistics features.
They closed $100 million for their latest round of funding.
Founded: 2013
Valuation: $1.05 Billion
Investors: Steadfast Financial, SoftBank, ICONIQ Capital, Tiger Global Management, and Meritech Captial.
Funding Raised: $120 Million
Aprogen


Korean Startup Unicorns – Aprogen became the first Korean biotech startup unicorn in Korea. They hold proprietary technologies in antibody engineering and recombinant protein engineering. It developed a biosimilar but has also been developing new biologics. In addition, it has technologies to create antibody-based new drug candidates, including those for macular degeneration, erectile dysfunction, and immunotherapies. The company was founded by a professor at KAIST.
Founded: 2000
Valuation: $1.04 Billion
Investors: Linderman Asia Investment, Nichi-lko Pharmaceutical
Funding Raised: $167 Million
Zigbang


Korean unicorn startup Zigbang is a prop-tech startup that offers a new way to facilitate real estate transactions. The startup offers 3D and VR technology to its consumers for an immersive tour experience from the comfort of their homes. They were also the first to introduce the first mobile model house and a 3D apartment complex tour. With Zigbang, any floor plan can be converted into a 3D virtual tour which can even detect how sunlight will hit the apartment at a particular time of day. They will also implement a chatbot that will facilitate sales price consultations, location of listings, and transactions. Zigbang has over 10 million monthly users on the Zigbang app. They raised $350 million in funding to date.
Founded: 2010
Valuation: $1 Billion
Investors: Stonebridge, Goldman Sachs, Altos Ventures, Yuanta Investment, DS Asset Management, and DSC Investment.
Funding Raised: $350 Million
SmartStudy


Korean Edtech/Entertainment startup SmartStudy is the creator of the global hit song "Baby Shark". Baby Shark Dance video on Youtube is the most viewed video of all time at 9.8 billion views. The company is known for creating global hits through videos and songs. All their content is developed by the firm's children's brand unit Pinkfong. Pinkfong's Youtube channel has over 52 million subscribers, and its videos are distributed in over 20 languages. SmartStudy has signed over 2,000 license contracts with about 500 major companies from both in and outside of the country. Revenue for the company has continued to rise since late 2019 due to increased demand for children's content amid the pandemic situation. As more than 80 percent of the company's annual revenues now come from the overseas market, investors expect the firm's possible listing on U.S. stock markets, such as the Nasdaq.
Founded: 2010
Valuation: $1 Billion
Investors: Korea Development Bank, Pureun Partners, and Samsung
Funding Raised: $80 Million
TMON

TMON is short for Ticket Monster. It is a South Korean eCommerce platform that focuses on selling products at clearance prices in a short window of time.
Founded: 2010
Valuation: $1 Billion
Investors: KKR, Anchor Equity Partners Korea
Funding Raised: $800 Million
RIDI
RIDI is the first content platform to become a startup unicorn in Korea. The startup has a valuation of over $1 billion due to the potential growth of its global subscription-based webtoons service called Manta Comics. RIDI has over 3.5 million cumulative subscribers and does over $1.7 million in daily transactions. Their gross revenue in 2021 exceeded $100 million.
Founded: 2008
Valuation: $1 Billion
Investors: GIC, KDB, NVESTOR, Atinum Investment
Funding Raised: $170 million
Future Unicorn Startups in Korea
South Korea has over 350 startups which are valued between $100 million and $1 billion. Most are in the B2C sector which is attractive to investors in Korea as the startups are able to show sales. The high number of transactions and sales makes it a lot easier to get listed on a Korean exchange. Below are some of the top potential unicorn startups in Korea you should watch for in 2022.
Bucketplace Co. – The operator of Korea's largest home interior platform
Oasis Corp. – A South Korean grocery delivery platform
NPIXEL Co. – A mobile game developer
Mesh Korea Co. – A quick delivery service provider
Musicow – A music copyright trading platform
---
John is the Co-Founder of Seoulz. He has covered the Korean startup & tech scene for over eight years and has written over 700 articles regarding the Korean startup ecosystem. He has brought global attention to Korea's tech scene using Google SEO. Email him at john@seoulz.com
All author posts