For South Korea to become a strong startup hub globally, they obviously have to be able to enter the global market. Many startups in Korea start off their global expansion first into Southeast Asia, then China, and then to the United States or Europe. The Korean government has strongly pushed to bring in as much foreign talent as possible as well as work with other countries to bridge the gap between Korean startups and their startups. They also help foreign startups that are looking to expand into Seoul. Therefore, more and more foreigners are getting into the Korean startup scene. For this reason, it has been easier for Korean startups to break into global markets. Instead of going out of Korea to grow their global network, global talents are coming to them. This was something that was not possible in Korea 20 years ago.
The Help of the Korean Government to enter the global market
The Korean government has played a large part in growing the Korean startup ecosystem. They have offered incentives to the big conglomerates to start startup programs. They have offered funds, grants, accelerators, incubators, and have held many startup events and conferences. However one of the key ways to actually help Korean startups is to bring foreign talent into Korea. This creates a much easier way for Korean startups to connect with foreign startups for partnership and possible global expansion. The K-Startup Grand Challenge and OASIS Startup Visa programs were formed with the main goal being to make it easier for foreigners to grow their business in the Korean startup scene.
K-Startup Grand Challenge 2021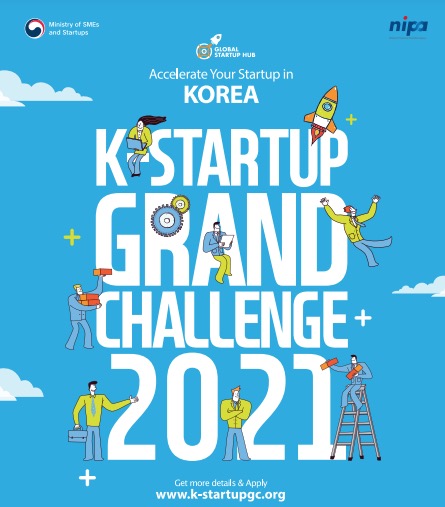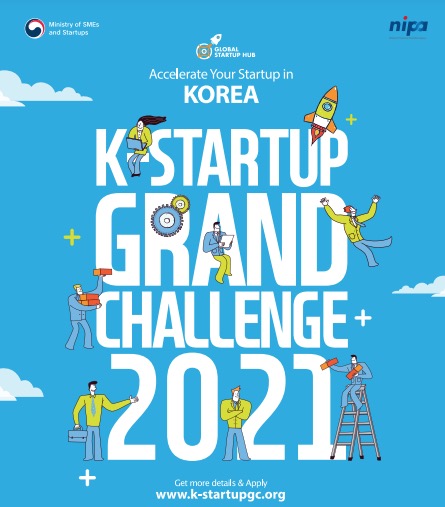 The K-Startup Grand Challenge has been around since 2016. Last year, 2,648 startups from 118 countries competed to be selected for the 2020 K-Startup Grand Challenge. 60 ended up being chosen to participate in the 3.5-month-long acceleration program which also included funding and free office space in Korea. The top 30 teams were selected after the Demo Day and those startups got additional funds and an additional 3.5 months of support so they can establish their business in Korea. The aim of the challenge is to promote collaboration and the exchange of ideas among startups from Korea and around the world.
There is also the Seoul Global Startup Center that helps foreign entrepreneurs in Korea start their startups. They provide mentorship, office space, and funding to help grow your company. However, what efforts have the Korean government made in helping Korean startups enter the global market? However, most Korean startups still find it hard to expand outside of Korea. While the Korean government has done a great job of making it easier for foreign entrepreneurs and companies to come into Korea, they haven't put the same amount of effort into bringing Korean startups to other countries.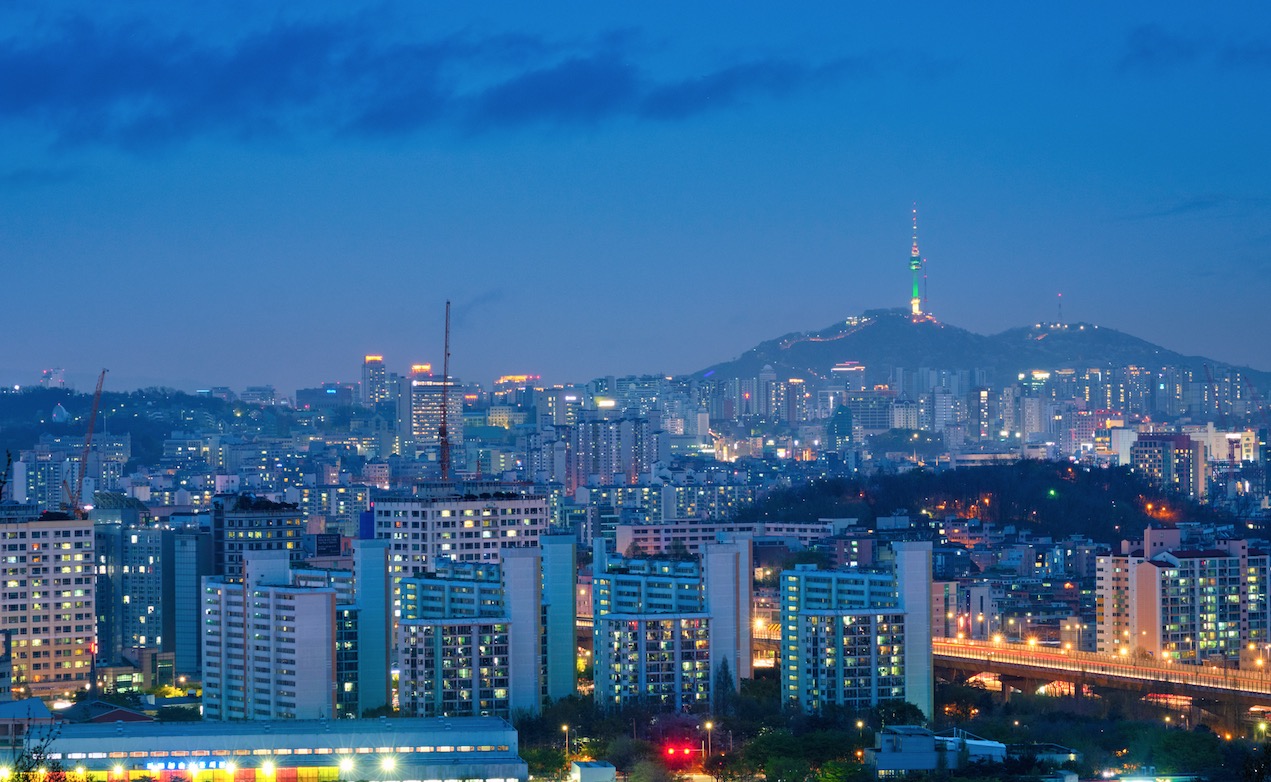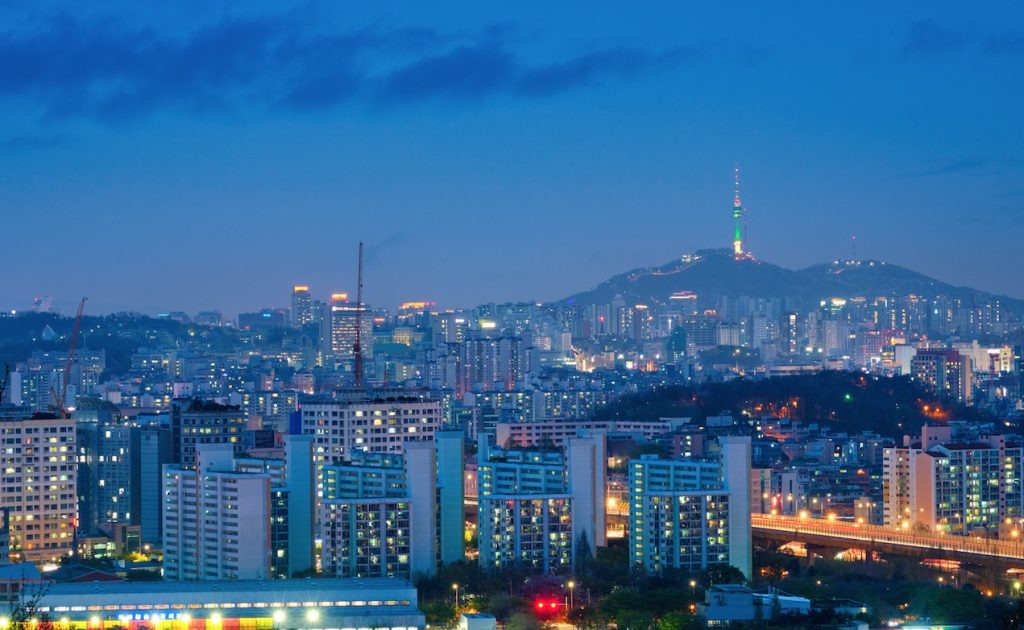 How Korean Startups Can Enter China
Companies all around the world are eager to enter the Chinese market. China is among the fastest-growing markets in the world and accounts for close to 25% of users online. Whatever sector you are in, market research will be key. Every startup in Korea should do at least a month's worth of research. For example, if you are a gaming startup, research the most popular downloads and the latest trends in mobile gaming in China. Go in-depth into the types of characters these games use and make sure you avoid any cultural misunderstandings. There have been cases where a company's name did not translate well into Chinese characters. The wrong brand name can make or break a startup looking to enter China.
The advantage of startups in Korea is that Chinese consumers perceive Korean products to be superior in quality. This is especially true when it comes to Korean fashion and Korean beauty products. There will always be the risk of copycat products and even copycat startups. This is why it is important to work with a local partner. There are many cross-border programs and organizations in China that help businesses understand the Chinese market and work closely with the Chinese government and private enterprises.
When entering China, know that manufacturing labor might be cheap, but administrative or developers in China are paid similar to Korea. Therefore make sure you hire the right team and avoid turnover as much as possible. Again this could all be helped if you have the right trusted partner.
Impact of COVID-19
So now with COVID-19, how can Korean startups continue to go global? To start it would be great to see the Korean government looking to start programs to send Korean startups, media, organizations into other countries to learn and collaborate once COVID-19 comes to an end. This could be in the form of pitch contests, roadshows, or entrepreneurship tours. The Korean startup ecosystem will need a huge boost to recover from 2020. As the Korean startup ecosystem will need more and more accelerators, venture capital firms, and angels. All with the goal of exiting. It will be very difficult to exit if a Korean startup did not have the potential for global expansion. Here are the key steps that need to be taken for Korean startups to go global.
Continue to create more accelerators 
This might sound silly as over the last 3 years there has been an eruption of accelerators, co-working spaces, and incubators in Korea. Sparklabs, Future Play, Google Campus, Maru180, and D Camp are just to name a few. You can find a full list of Accelerators and Incubators in Korea here. Many are funded by the government. However, there are many more private accelerators out there. If Korean startups knew about these programs then it will help them during the crucial early stages. Korea needs to be a safe place for startups to feel they are being supported. These accelerators are key to getting the network connections for global expansion through their events and meetups.
However, these are not enough, Korea needs to continue to build more accelerators now during the COVID-19 outbreak, and once the outbreak stops they will be able to launch these new accelerators quickly.
If you are a Korean startup we highly recommend you join a global accelerator or incubator early, preferably one run by the Korean government. Early-stage support in Korea is one of Korea's strengths because the Korean government has pushed for entrepreneurship and innovation during the last few years. These accelerators will most likely already have global contacts because as I mentioned before, more and more global enterprises and startups have been coming into Korea.
Change the work culture in Korea 
Foreigners will get hired to Korean companies but they will leave usually within one year due to the strict working culture. This work culture needs to change, it needs to become more global by taking the culture of Silicon Valley.  This means taking more risks, listening to the workers on the ground floor, and working smarter (not harder). What is the point of having a lot of foreign workers only to see them leave as quickly as they came in? It will be hard to break the traditional working culture of conglomerates like Samsung and LG but for Korean startups, it should be easy.
It is very difficult for a Korean startup that has only Korean workers to expand outside of Korea. As they grow they will need to start looking for foreign talent. For example, if a Korean startup wants to enter Vietnam, it is vital for them to have one Vietnamese employee on their team. This will make the process much easier. Therefore once you get that foreign talent, the key will be to make them feel comfortable so they don't leave. I have spoken to many Korean startup CEOs and they have stressed just how difficult it is to hold onto a foreign talent for more than 1 year. Remember most foreigners are living in Korea alone and do not fully understand the Korean work culture. The more relaxed and stress-free the working environment is, the greater the chance to retain them.
Bring in more foreign investors 
Seoul is becoming a very interesting market for investors. Korea has a top 15 global economy and is becoming one of the hottest tourist attractions. Korean startups need to start expanding their network outside of Korean angels and VCs and look towards China and the U.S. The trend is already happening with a 13% increase in foreign investment just last year. As more and more foreign VC firms set up headquarters in Korea, it will make it much easier for Korean startups to get foreign investment. The key here is not really the money but rather the VC's connections outside of Korea, as well as growing open innovation in Korea. Their connections to other VCs, angels, enterprises, media, and other startups will go a long way in helping your Korean startup enter the global market.
Bring in more foreign students into Korean universities 
Foreign students coming to Korea to study has set a record high last year. Many attribute this to the massive Korean pop culture explosion in regard to Korean music and television. More young people know about Korea than ever before. Foreign students will help the Korean startup ecosystem in two ways. More Koreans will get a chance to work with foreigners at school and become comfortable with them. This should spill over to hiring more foreigners in the future for Korean startup businesses and corporations. Universities in Korea are already increasing their admission of foreigners. The ultimate goal would be for these foreign entrepreneurs to get a job at a Korean startup and then help that startup enter the market of their home country.
Start with Southeast Asia
For Korean startups to truly succeed they need to look outside the Korean market and enter the global market. They should first start off trying to expand in countries like China, Japan, and Southeast Asian countries first. This will be an easier transition as far as culture and logistics. The Southeast Asian market alone is a huge market.  Companies will get more access to funding if their company has larger market potential. Once you break into Southeast Asia, breaking into China, Japan, and other Asian countries will be much easier.
---
John is the Co-Founder of Seoulz. He has covered the Korean startup & tech scene for over eight years and has written over 700 articles regarding the Korean startup ecosystem. He has brought global attention to Korea's tech scene using Google SEO. Email him at john@seoulz.com
All author posts