Corporate Solutions in South Korea
Some of the most requested services corporates are looking for in South Korea are notary, interpretations, and translation services. Therefore, translation services in Korea are in high demand as more and more global companies are interested in entering the Korean market. Most global translation companies don't specialize in Korean translation which is why they outsource the job to the lowest bidder possible. Therefore, the end result is usually mediocre at best translation at a very high cost. However, finding a good translation company in Korea is not easy.
Finding A Good Korean translation company
The key is to make sure the Korean translation company does the job in-house. Therefore, the simplest way to find this out is to simply ask them. Second, avoid translation companies that have hundreds of employees and multiple locations. If a translation company has more than 10 employees, you will be charged a premium. Even if you find a translation company, most global companies don't know if the translation was done well after they receive the translation. Therefore there needs to be a level of trust along with accuracy and reliability.
Some of the best translation companies in Korea are small teams where the founders actually take time to make sure the work is done properly. All documents are reviewed in-house before being delivered to the client.
In addition, the translation company in Korea needs to be English-friendly and be able to communicate effectively with their clients. We recommend using Santiago International for your translation, interpretation, and notary needs in Korea.
Santiago International – Best Translation Company in Korea
Many global companies that have used translation companies in Korea will tell you that it is difficult to find one you can trust. When we checked out Santiago International's website, we were amazed at how clear their process worked. In addition, they offered free consultations and had their prices listed for each category. However, the best aspect of Santiago International was its customer service feature. There you can easily get in contact with someone to speak to directly and all contact request forms are answered within 24 hours. Furthermore, Santiago International offers samples of their work for review before you have your final decision.
Santiago International offers some of the lowest translation prices in Korea. The average for Korean translation services ranges anywhere from $.06 to $.20 per word. The prices will depend on the level of the document and this can be clearly defined through their website. Therefore Santiago International will be able to offer a bottom-line quote for their services. It is important that translation companies charge by word and not pages. This is because formatting and font size can be changed to manipulate the document's page length.
Services Provided – Translation, Interpretation, and Notarization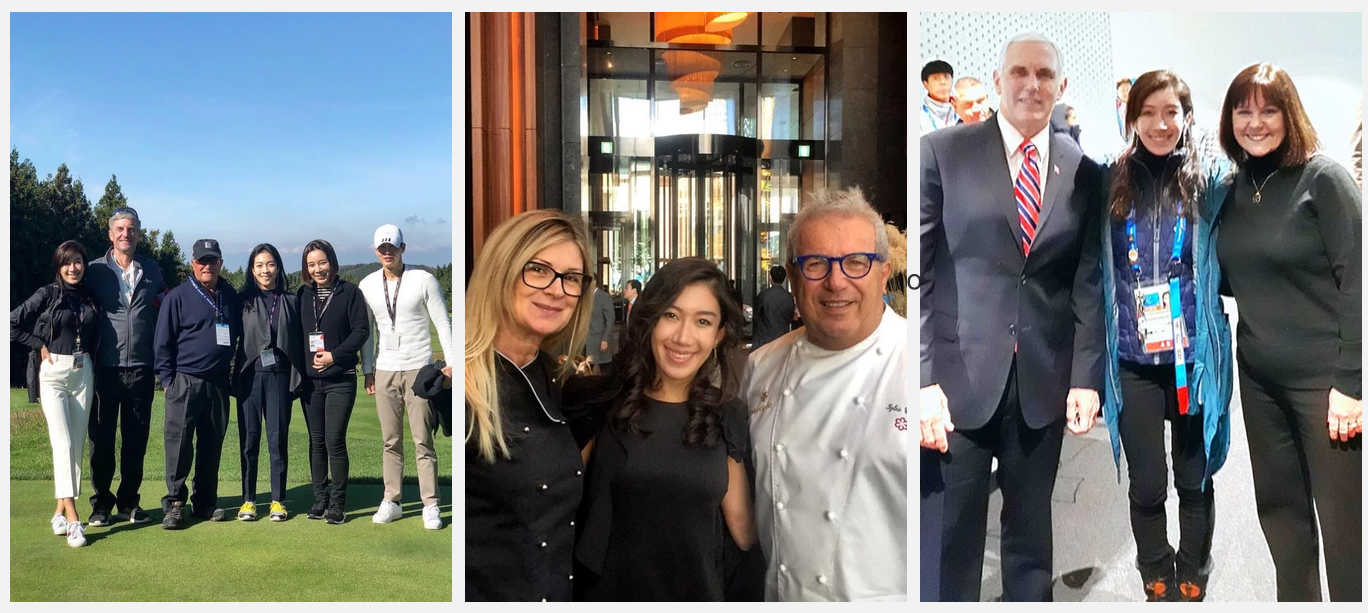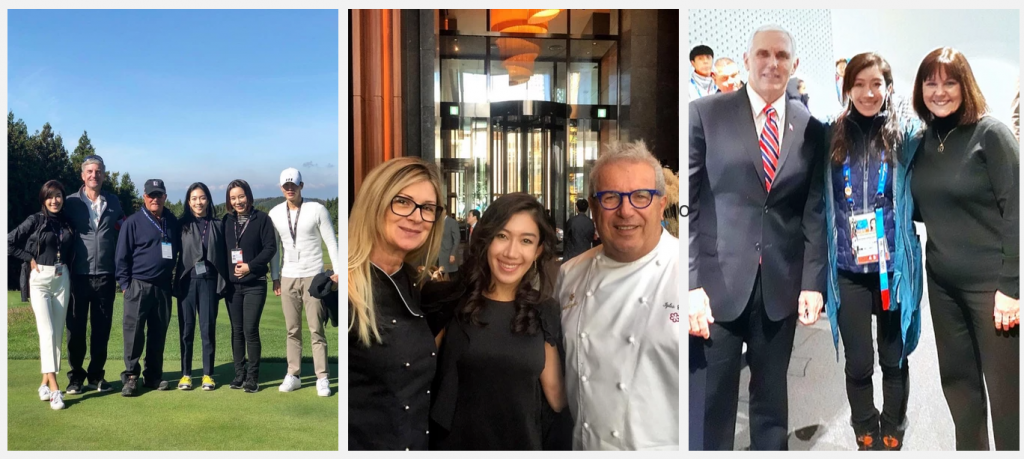 In addition to translation services in Korea, Santiago International offers notarization and interpretation services in Korea. They notarize documents, offer interpreters for meetings, and even help manage corporate events.
"We love seeing the ease in our client's faces when we can take care of their issues in South Korea. It always feels good to help people accomplish their goals. Despite offering our various services, what we do all fall under the one category, we are a cultural and logistical bridge to South Korea," said the Founder of Santiago International, Jane Santiago.
Notary in Korea
If you are a global business in Korea or a foreigner living in Korea, it can be very difficult to find the right notary. For example, I am American and to get a document notarized I would need to visit the US Embassy in Korea. In addition, these locations require an appointment which could take many weeks. In most cases, Santiago International is able to notarize documents within 24 hours. They provide notarized translation stamps for official documents. Their notary stamps are $15 per stamp. If you get the notary stamp at the American Embassy, it will cost you $50 per stamp.
Currently, the U.S. Embassy in Seoul has suspended all notarial services due to public health concerns regarding the current COVID-19 situation.
Translation Services in Korea
Don't make the mistake of using a translator app or service to translate your documents from English o Korean. The technology is not fully there because English and Korean can't be connected in a linear way. Korean and English are structurally different. Therefore it is crucial to use a human to do these translations. Santiago International offers translations for not only documents but also presentations and even emails.
They offer translations for English, Korean, Spanish, Chinese (Mandarin), Chinese (Cantonese), Arabic, Farsi, Vietnamese, and Filipino. Here is a breakdown of their price. For full details make sure to check out their site or shoot them an email. Or contact Jane directly at  jane@santiagointl.com.
Basic
Translation for understanding a text or for personal use. Not suitable for publication purposes.
Price: $.0.05 per word
Professional
For industry-level translation. Translated once, edited twice by two other translators. Final quality control by a dedicated project manager. Translation memory is available.
Price: $0.09 per word
Publication
Translation for publication purposes. Translation carried out by a native, certified translator. Then a second interpreter does a full revision. Final quality control by a dedicated project manager. Furthermore, translation memory and glossary are available.
Price: $0.14 per word
Interpretation Services in Korea
For those looking for interpreters in Korea, Santiago International has a collection of some of the top interpreters in Korea.
Call-in Interpretation
An off-site interpreter = phoned in for an interpretation. Therefore this service is great for appointments or conference calls.
Price: $1.00/minute and $60/hour
On-Site Interpretation
For an on-site interpreter, meaning the interpreter is in person and next to you. Therefore this service will be ideal for meetings and negotiations.
Price: $1.50/minute. $90/hour
Public Interpretation
Interpretations for public appearances; speeches and interviews.
Price: $2.50/minute and $150/hour
*All of their language experts are exam certified for their language specialty.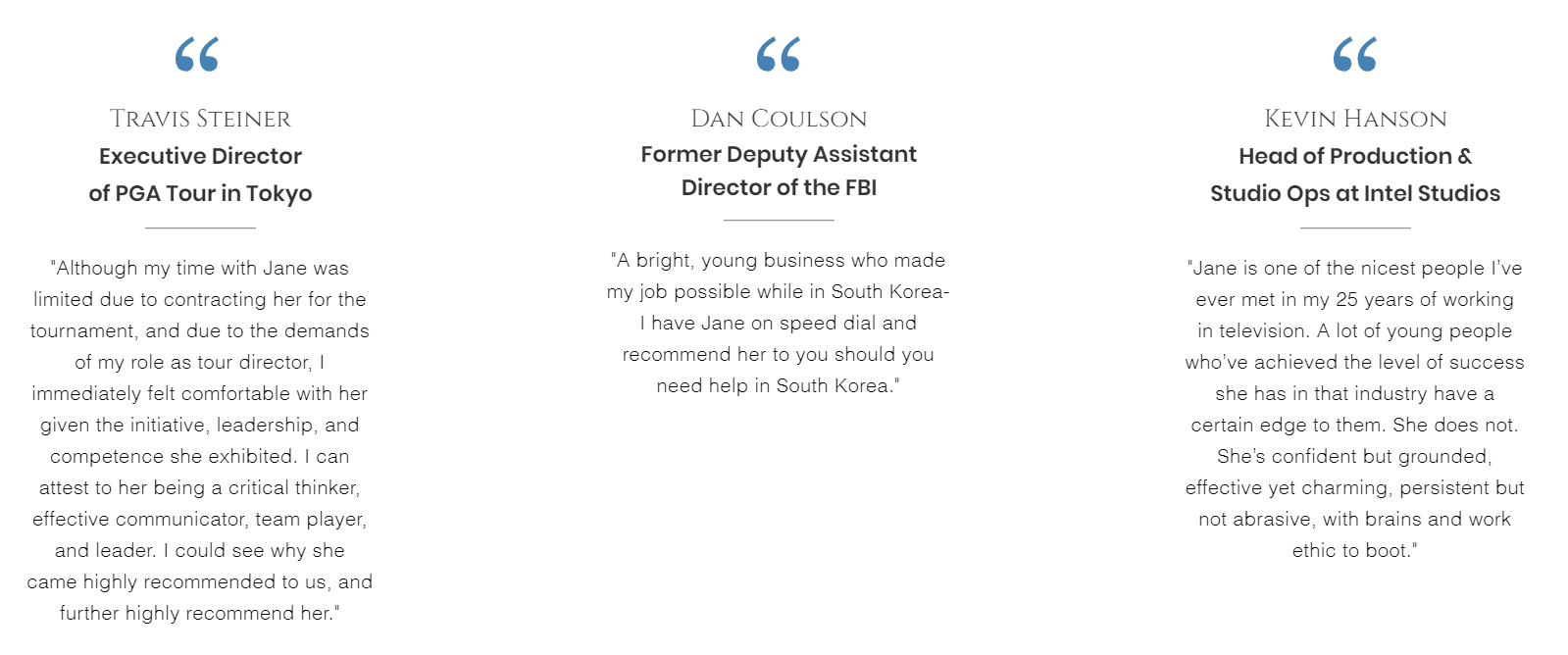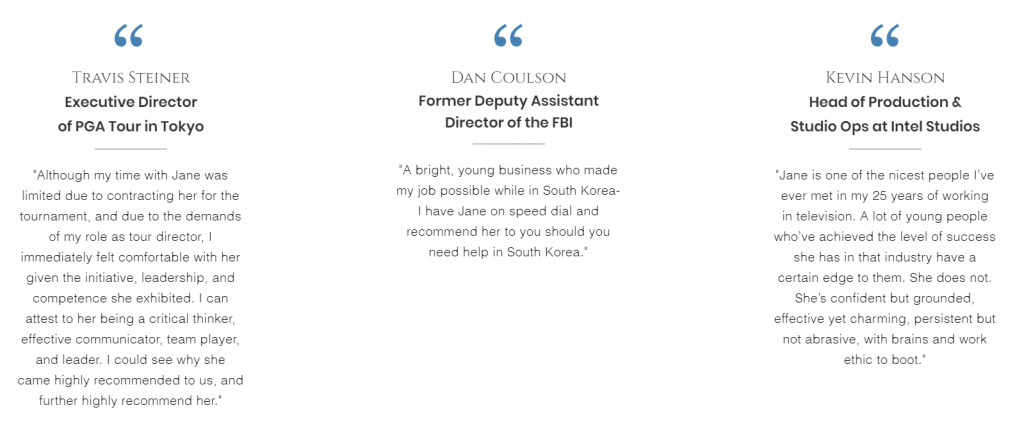 Finding the Right International Corporate Solutions Company in Korea
International companies looking to enter the Korean market will need a lot of help. Santiago International project managers and vendors are seasoned, localized professionals. Furthermore, they understand how important it is for projects to launch smoothly. Therefore, in addition to the services listed above, Santiago International can offer consultation on which vendors to use for events, projects, and more. In addition, they work with clients to integrate and manage the execution of innovative design with local talent in Korea. Companies can get a free consultation through their site.
Santiago International is just one translation company in Korea that can help you find the solution you need. However, if you want to do your own research take these factors below into consideration before making your ultimate decision.
Things to consider for Translation Services in Korea
Ask them to clarify how the translation process works and if they do it in-house
Make sure you understand their retranslation/edit/revision terms
Send a reference/sample document to give them a feel for the tone you want for the document
An experienced translation service can do 2,000 words a day
Make sure the translation service charges by the word not the number of pages.
Get a free quote and compare it with others before making your final decision.
---
John is the Co-Founder of Seoulz. He has covered the Korean startup & tech scene for over eight years and has written over 700 articles regarding the Korean startup ecosystem. He has brought global attention to Korea's tech scene using Google SEO. Email him at john@seoulz.com
All author posts