The world was thrown into chaos by an unexpected epidemic in 2020. The prolonged Covid-19 situation caused some changes in various fields, including the economy, society, culture, and politics. It also changed many parts of our lives. Some say that the post-COVID-19 has opened. The typical change in our daily lives is that a lot of people started to work from home and online classes for students have become a daily routine. Also, it is hard to be active outside because of wearing a mask. But even in this bad time, people are living their life every day. As it became difficult to hang out and play outside in free time, activities that could be enjoyed safely indoors have emerged as a trend. Let's take a look at how Koreans are getting through these days and the new trends in South Korea since COVID-19.
5 new trends emerging in South Korea
1. Car camping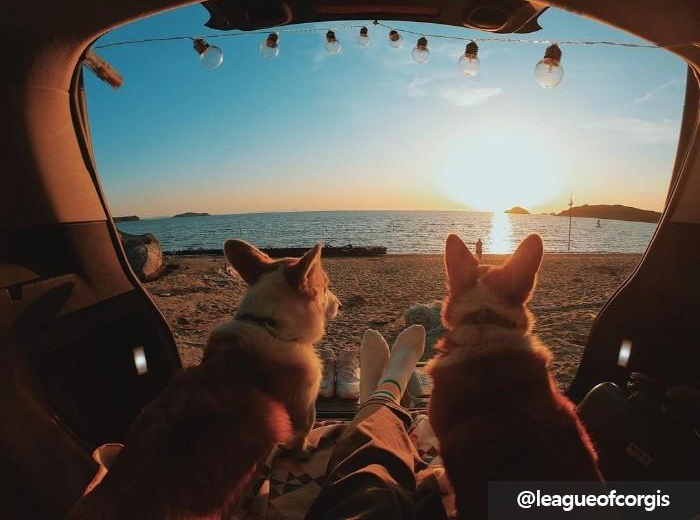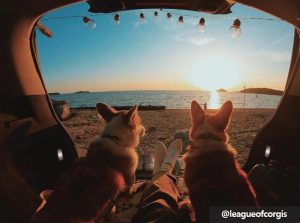 Camping has been mentioned a lot as a trend these days. Interpark, an Internet shopping mall, analyzed sales of camping products over the past three months and found that related sales increased 106% compared to the same period last year. There are three reasons why camping, especially car camping, has become popular. First, a local trip has become the best option at a time when the Covid-19 has blocked the sky path and made it very difficult to travel abroad. People who want to go on vacation are looking for attractions in South Korea instead of other countries. Second, camping is best for refrain from using multiple facilities, minimize contact with others, and take care of room and board during the trip. If you don't want to head out of Seoul, you can do car camping near the Han River.
Automobile Management Act
Finally, the recent revision of the Automobile Management Act in South Korea has made it possible to convert any kind of vehicle into a camping car. Previously, only a van with more than 11 seats could be made into a camping car, but now small and medium-sized cars are available. One tip for vehicles with insufficient space is to make a bed with a rooftop tent installed on top of a car. According to South Korea's Ministry of Land, Infrastructure and Transport's report on the status of camping cars (2020.7.20), the number of modified camping cars approved by the Korea Transportation Safety Authority between January and June this year is 3,214 units. It is about three times the same period last year.
The charm of camping is that the choice of location is free. You can get out of the city and visit various places in South Korea. However, it is important to check the location of the nearby public restrooms and sink in advance. There are many good places to visit with your car in South Korea. If you like the beach, you can enjoy the beaches of Jumunjin and Sagunjin in Gangneung, and Waemok Village in Dangjin. For the mountain view, Geumsan Geese Park and Anbandegi in Gangneung are recommended.
2. At-home café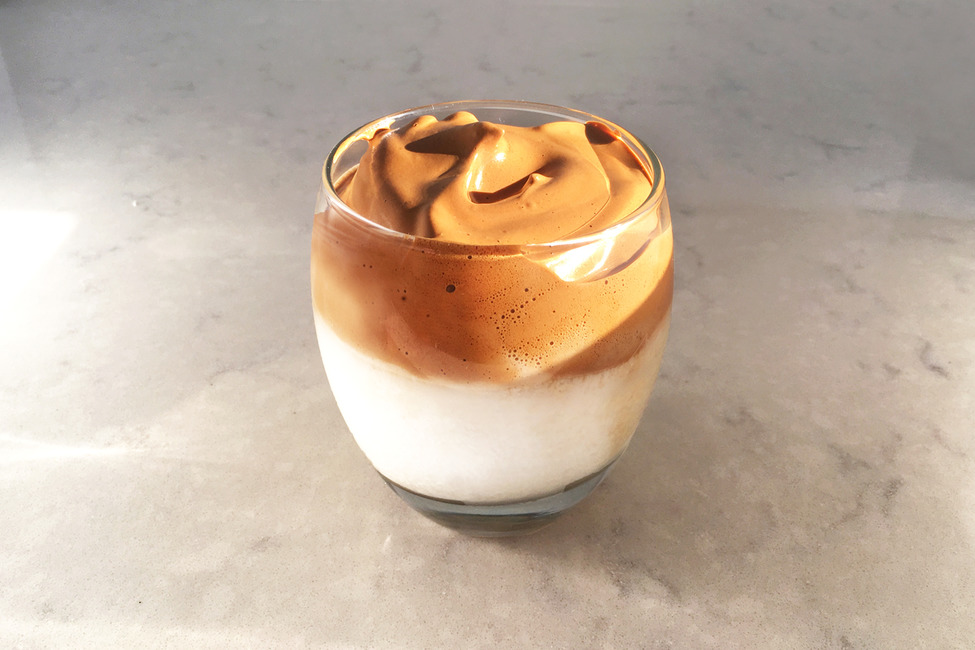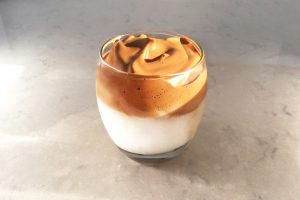 As the time spent at home increased due to the Covid-19 situation, "Do it yourself" has to get into our daily lives. People enjoy snacks more than before because they do most of the activities inside the house. In particular, rather than visiting crowded coffee shops to drink coffee, the number of people challenging 'At-home café' has increased. They can make any kind of beverage at home and enjoy delicious dessert through the process. According to CJ Korea Express, the amount of at-home café related supplies increased significantly between March and April 2020, including 165% of coffee machines and 79% of capsule coffee compared to last year. Starbucks Korea said that sales of their coffee beans and stick-type coffee called "via" increased 26% and 20% each from January to April 2020. Thanks to great delivery service sites like Coupang, you can have a variety of coffee beans delivered to your home the very next day.
One of the keywords mentioned a lot in social media was making "Dalgona Coffee". Dalgona coffee is a beverage made by mixing water in instant coffee and stir more than 400 times. It takes a lot of time and effort. The at-home café has become a kind of hobby. Also, many influencers post photos and videos after making them, including BTS and YouTubers. This has become a new trend beyond simply just about snacks, and not only allows you to have fun when you are bored but also gives you a sense of achievement in the process itself. People now make their drinks at home and share them on social network services like Instagram.
3. Nintendo Switch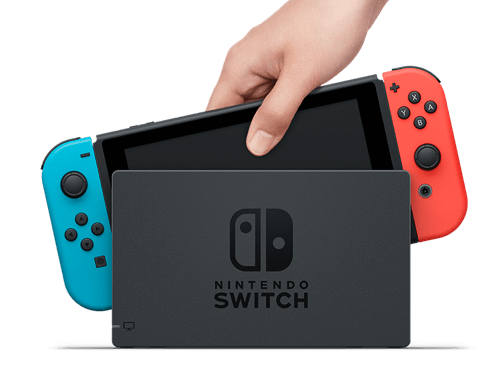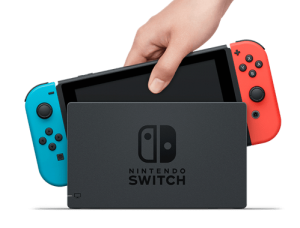 As South Korea's government has recommended social distance to prevent the spread of the epidemic, plenty of performances, festivals, and parties that people could enjoy continued to be canceled. Koreans also tried as little as possible to go out with their friends to join the recommendation. In this situation, games become more popular as we spend our free time inside the house. In particular, Koreans consumed game devices such as Nintendo Switch or PlayStation instead of mobile games they usually enjoyed.
Nintendo Switch Sales in Korea up 30%
Although Nintendo Switch was released in 2017, it has been in short supply since Covid-19 became worse this year. According to DaewonMedia's data, sales of Nintendo Switches reached about 83,000 units in the first quarter of this year, up 30.4% from the same period last year. Actual sales are estimated to be higher than this. This increase clearly shows that more people in Korea are turning to video games for entertainment as the COVID-19 pandemic has confined them to their homes. One of the reasons Nintendo has been able to become a trend leader in the game market is the release of a new game called 'Animal Crossing'.
In South Korea, there was already a time in the late 2000s when the "Nintendo DS" was famous. 'Animal Crossing' existed then as well. The game, which was released in 2020, is made by renewing this game with better graphics, stories, and game methods. It makes people feel nostalgic. Therefore, it is a kind of game of memories that makes every game lovers want to have. Nintendo, which says it can be played with much better performance is very attractive to those looking for a new hobby. Nintendo Korea recorded annual sales of 200 billion won in nine years after releasing 'Animal Crossing'. In fact, at one point Nintendo switch was more difficult to obtain than COVID-19 face masks in Korea.
4. Work out at home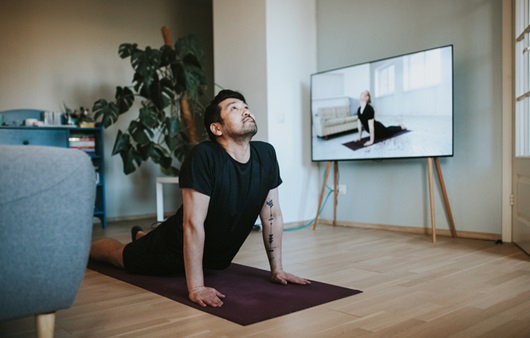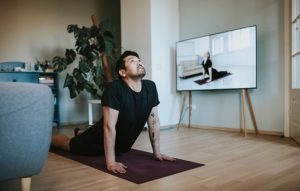 Working out brings a lot of health benefits to our lives. To live a high-quality life, including health and beauty, we must exercise our bodies properly. Nowadays, however, more and more people are reluctant to exercise in gyms. Infected people continue to emerge from places where virus contact is possible. Furthermore, the South Korean government measures to protect people from Covid-19 such as wearing masks during exercise. It has made it difficult to access multi-use facilities. This has led to a significant increase in demand for products and content related to home training. According to the e-commerce company Tricycle, sales of yoga suits and home training equipment increased 25% compared to the last year.
The demand for products as well as content consumption has increased. With the growth of the YouTube market, in particular, the popularity of videos with exercise information has increased. In South Korea, for example, "땅끄부부" and "Dano TV" are popular. Furthermore, home training has grown even more as exercise photos can be uploaded through SNS. Not only are they satisfied with their activities, but they also share their routines and do the challenge together on Instagram. It has the advantage of supporting and encouraging each other. This solves the biggest drawback of home training, the lack of willpower.
5. Home-Furnishing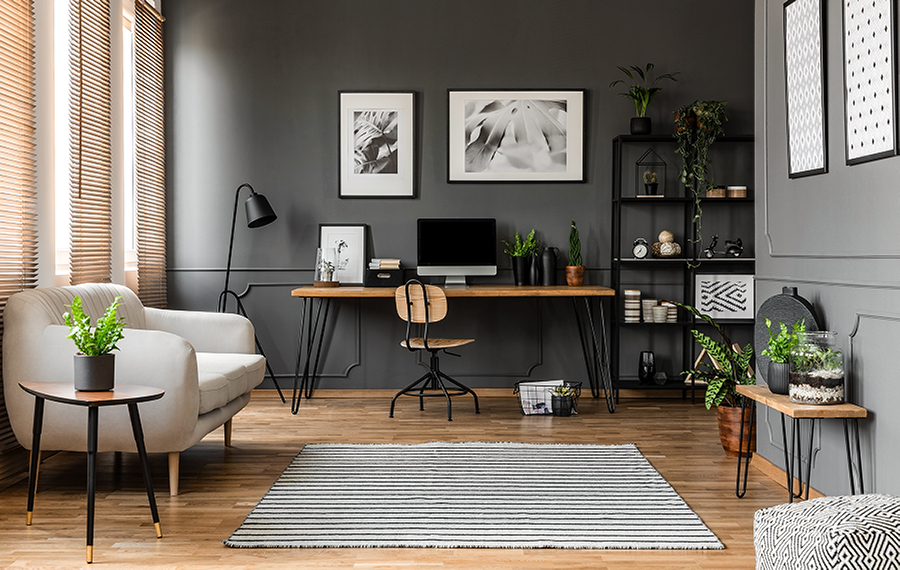 With a huge increase in time at home, 'Home-Furnishing' has become a new trend. Home-Furnishing is a combination of 'home' and 'furnishing', which means decorating a house. Demand for office-related furniture is increasing due to telecommuting and online classes. Moreover, people want to decorate a house as a place where hobbies and workouts are also possible. Companies are seeking to sell unique living products. As well as, expand their logistics networks in line with the growing demand for home furnishing products. "Today's Home", the home interior startup in South Korea, says the number of users increased by 50% in early April compared to the end of January before the Covid-19 diffusion. Their turnover surpassed $840 million in June from about $580 million in March this year. Furniture brand Casamia's home-office-related furniture posted a 54% increase in sales in March 2020 compared to last year.
As the people working and studying at home, a lot of people have created separate workspaces to focus well. When the boundaries between work and daily life become unclear, people might lose their usual lifestyle.
Companies in Korea Need to Adapt to New Trends
These 5 are just the latest trends. However, companies will need to adapt further to future social distancing measures if COVID-19 surges up again. As social distancing rules continue, it will continue to have a negative impact on Korea's economy. The major conglomerates will be able to survive, however, small businesses and startups will be impacted the most unless you are one of the few companies producing COVID-19 masks in Korea. The advantage of startups in Korea is that they will be able to adapt to changes a lot quicker than larger companies. Therefore it is important to see the latest trends and see how your startup can adapt to these changes.
---
Yunju Oh is a content marketing manager at Seoulz. She introduces the latest Korean tech to the global audience through high-quality and engaging content. She researches the most relevant articles on Naver to create guides for foreigners in Korea. She studies at Kyonggi University in Art management and Marketing.
All author posts