This is not the best news for the Korean startup scene. Korean conglomerates like Samsung, SK, Lotte, LG, and others have already started building plants in the United States and have started investing in US companies. This plan is to expand into the world's biggest customer market. The movement started when Donald Trump has got elected 5 years ago. Trump wanted to bring more international companies into the US to create jobs. This was especially important because of COVID-19 and its impact on unemployment in the United States. Many Korean conglomerates have already started building plants in the US from 2019-2020. In fact, many of these projects started before the COVID-19 outbreak. While this is great for creating jobs in America, ultimately this will mean even less support from Korean conglomerates for the Korean startups in Korea.
Korean Conglomerates Entering the US Market 
Lotte enters Louisiana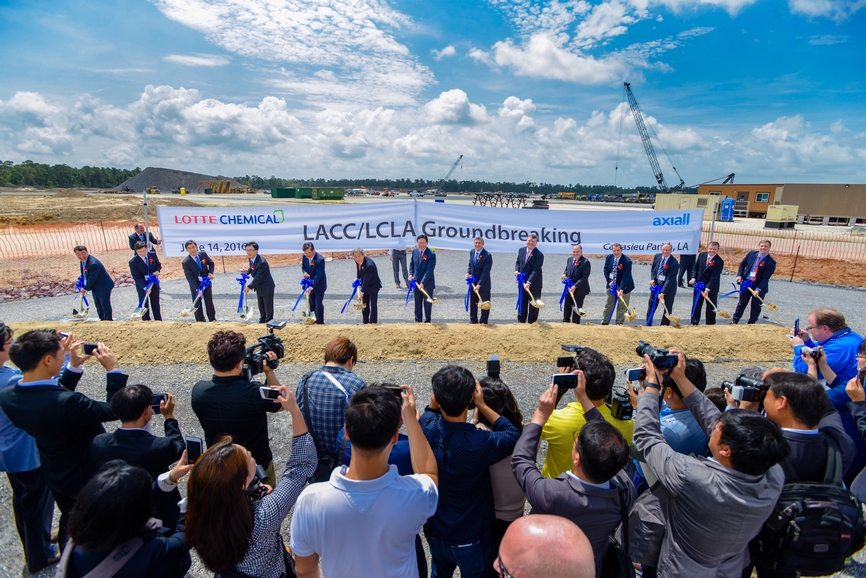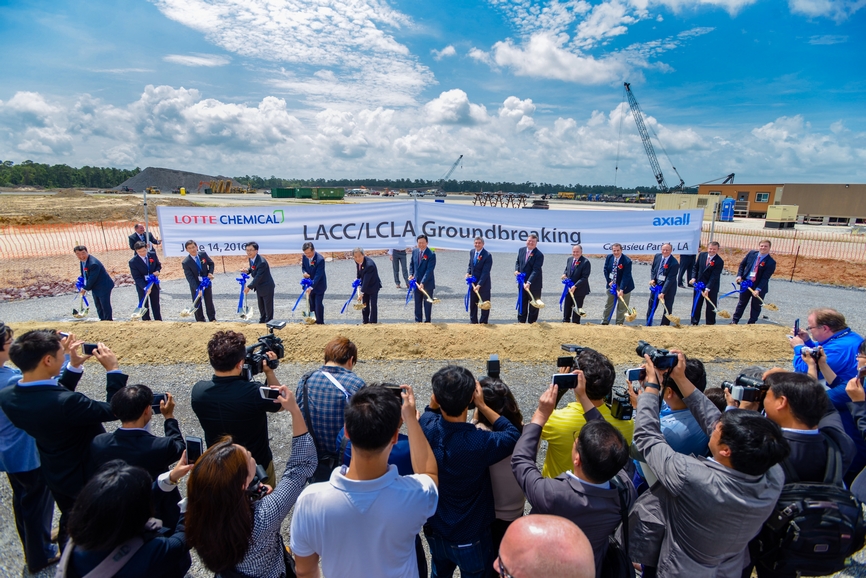 Lotte Chemical Group completed a $3 billion plant in Louisiana, becoming the first Korean chemical firm in the US. This move got Lotte Group Chairman Shin Dong-bin a meeting with the then US president Trump. This was the first Korean Chaebol to have a sit-down meeting with a US President. Trump even tweeted a photo of himself with the Chairman.
Trump wanted to show the American people he is bringing jobs to America. This plant in Louisiana is going to create thousands of jobs in the city. For Lotte, this move expands its brand into the US market and will allow Lotte to expand other ventures so they can also enter the United States. It will only be a matter of time before you start seeing Lotte Hotels in a city near you.
Lotte Chemical USA and Eagle US 2 have formed the LACC which is a joint venture that is dedicated to a petrochemical project in Louisiana. LACC has been funning ethane crackers in early 2019. The facility can produce around 1 million tons of ethylene per year. 
SK enters Georgia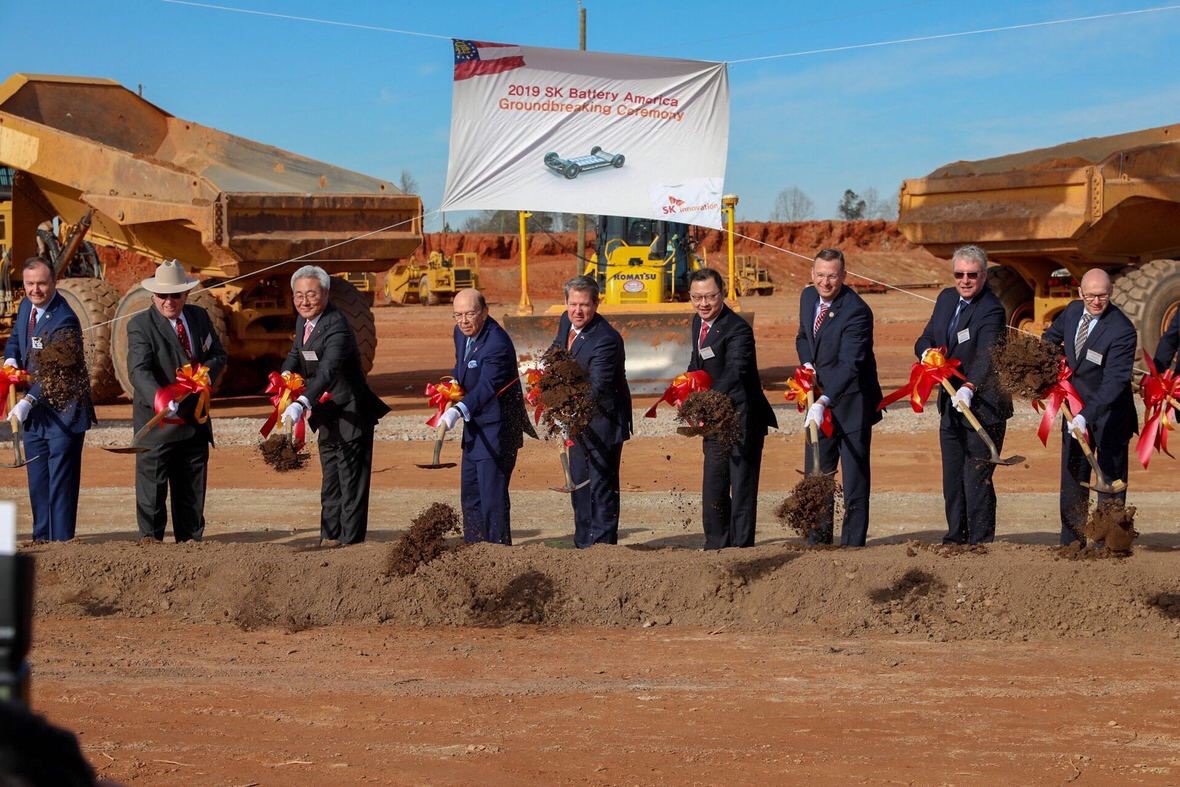 SK Innovation, another chemical firm is now building a chemical plant in Georgia where they will create batteries for electric automobiles by 2022. In fact, SK will build two plants in Jackson County, northeast of Atlanta to make batteries for electric cars. The first facility will begin commercial production in early 2022 and could produce batteries for 200,000 electric vehicles. The second plant will start production by the end of 2023. 
In all, they will invest $650 million into this project by 2025. The plant is expected to bring in over 2,600 jobs to Jackson County by 2023. Currently, SK employs 250 people at the facility. However, they plan to have over 1,000 employees by the end of 2021. This is now the largest development deal in Georgia. The facility aims to be the leading manufacturer of the newest electric cars. Many experts say the battery plant could attract more components of the electric vehicle supply chain to the state and opens economic development opportunities for different industries in the area. Therefore, look for SK innovation to form some kind of partnership with Tesla moving forward or with Kia Motors which runs a manufacturing plant in Georgia. 
The governor of Georgia, Brian Kemp, visited Korea in 2019 to thank SK Group for their investment in his state. He also hoped for future cooperation on cultivating engineers and specialists in the EV battery field. In addition, Kemp visited automotive brak maker Sangshin Brakes in Daegu. Sangshin Brakes already has a presence in Georgia and already pledged a further investment of $20 million which will create 200 new jobs in Georgia. 
To hire 1,000 skilled American workers by end of 2021
SK Innovation plans to hire over 1,000 skilled American workers by 2021. They will work at two electric vehicle battery plants near Atlanta. This will make Georgia one of the world's largest EV battery manufacturers. EV batteries will be in high demand as more electric vehicles start to hit the streets. The two sites combined will have the ability to produce enough battery cells per year to power more than 300,000 electric vehicles. The first plant will begin operations in 2021 with full mass production happening in 2022. The second plant is estimated to begin mass production in 2023. 
In order to help begin the process of hiring and training workers. SK battery America has partnered with Quick Start and Lanier Technical College in Georgia to train workers. Quick Start is Georgia's economic development program that offers customized workforce training for free to qualified businesses in Georgia. Lanier Technical College offers technical and adult education to counties in Georgia. 
"As a time when the global economy is facing unprecedented challenges, we are committed to doing our part to drive economic development and recovery in the region and, at an individual level, provide area residents an exciting path forward for career development," said the CEO of SK Innovation Jun Kim. 
LG enters Tennessee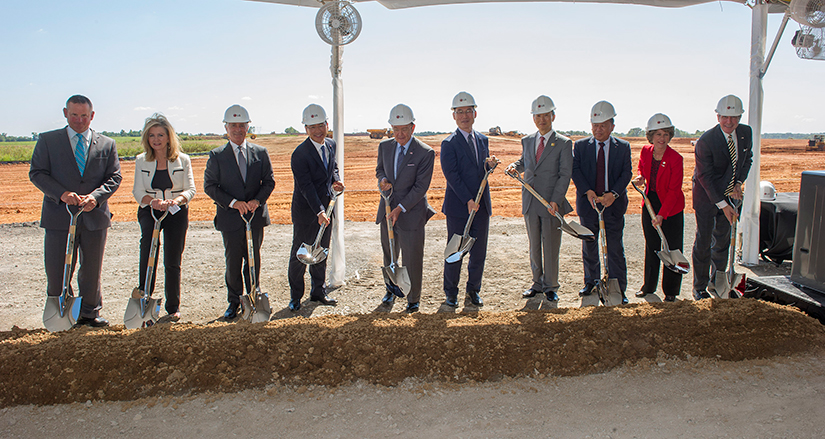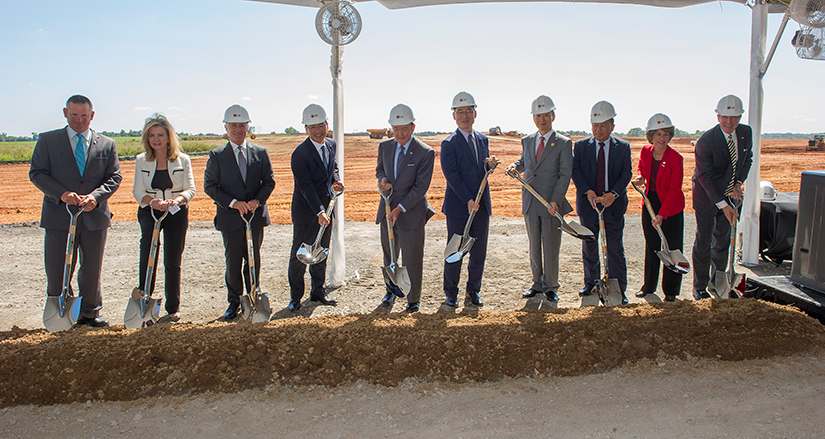 LG Electronics has built a $250 million manufacturing plant that created more than 600 jobs. The plant manufactures appliances such as washing machines and refrigerators. This factory represents a $360 million investment in total by LG. It is being called the world's most advanced, integrated washing machine production plant. The manufacturing plant has already produced its 1 millionth washing machine in August of 2020. So far, their products have been well received by customers. LG holds the top spot in overall customer satisfaction across its home appliance portfolio according to the American Customer Satisfaction Index Rankings. This includes laundry and other major appliances.
"[The Plant] increased LG's competitiveness in the US, increasing speed to market and responsiveness to changing market conditions," said the CEO of LG Electronics North America, Thomas Yoon. 
Additional $20.5 Million Investment by LG Electronics 
LG will invest an additional $20.5 million to help meet US demand for its top-rated washing machines. This will increase production and create an additional 330 new jobs which will bring the total number of jobs created at Clarksville, Tennessee to about 1,000. Korean companies including LG have already invested over $1.5 billion in private capital in Tennessee which has to lead to the employment of more than 4,500 Tennesseans. 
Samsung enters South Carolina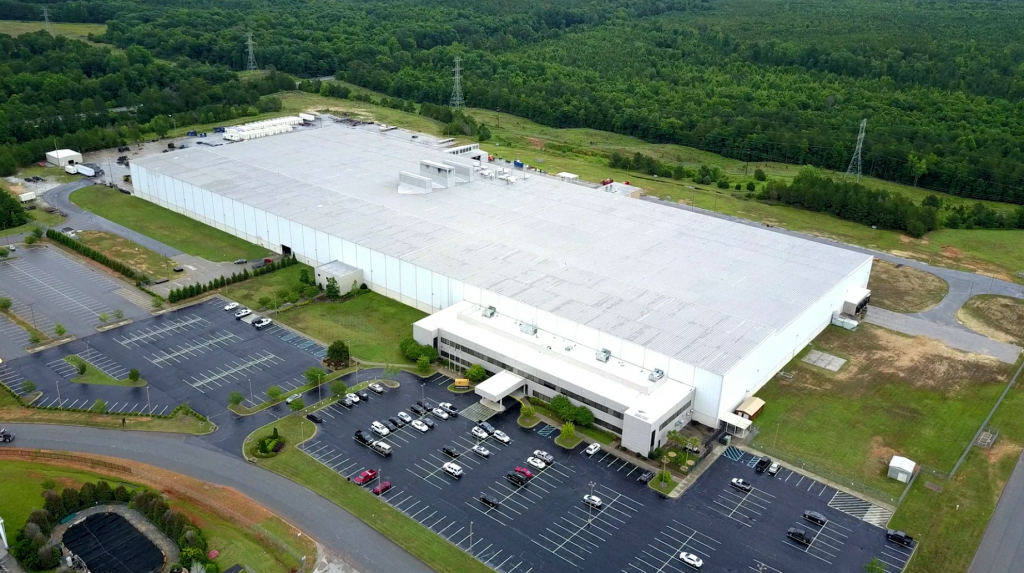 Samsung has built a $380 million home appliance manufacturing facility in South Carolina. They were able to hire 650 full-time employees to their facility. The US is one of the fastest-growing markets for home appliances so it was an easy decision for Samsung to build a plant in America. Samsung hired 800 employees. Most of the employees are from Clemson University and the University of South Carolina. Therefore Samsung is helping the next generation of manufacturing workers in the region.
Reopened after COVID-19 Shutdown
The South Carolina plant reopened after it closed a few times for a few weeks in April of 2020 due to COVID-19. The shutdown allowed Samsung to fully clean the plant under guidelines set by the CDC. They held a virtual hiring event and gave out $350 hiring bonuses to new employees. Samsung will be constantly looking out for production associates, forklift operators, material handlers, machine operators, and quality inspectors. 
Koreans are left behind
All this growth means that Koreans living in Korea will not have as much support as before. New plants in Korea are not being built. This means fewer and fewer jobs for people living in Korea. Korean startups looking to partner with Conglomerates will now have to compete with American startups that are looking to do the same. There will need to be a movement in Korea for these big companies to give back to the Korean startup ecosystem. As more and more jobs are going abroad and automation is coming in. Koreans are looking into progressive ideas such as UBI in Korea. For now, Koreans will need to embrace entrepreneurship more than ever and Korean conglomerates need to help with this transition even more than they are currently doing.
---
John is the Co-Founder of Seoulz. He has covered the Korean startup & tech scene for over eight years and has written over 700 articles regarding the Korean startup ecosystem. He has brought global attention to Korea's tech scene using Google SEO. Email him at john@seoulz.com
All author posts