K-Beauty is taking over the global industry by storm. Korean cosmetics are no longer a stranger to global consumers. Yet, we see so little diversity in K-Beauty ads and campaigns. Especially over the past few years, more communities have raised their voices about the lack of inclusivity. While we see global brands like Fenty Beauty support authenticity and representation, inclusivity in K-Beauty brands is still lacking.
How can K-beauty brands be more inclusive?
Fama Ndiaye, the Founder of Kworld Media, believes that K-Beauty brands should be a part of the global movement. Most K-Beauty brands have a huge global consumer base. However, advertisements only feature a minor group of ethnicities and lack representation. Fama believes that K-Beauty should set an example. She, therefore, encourages brands to include models with different skin tones, backgrounds, and genders in their marketing campaigns.
"Beauty is confidence. Beauty is expressive and about using your voice."
— Fama Ndiaye, Founder of Kworld Media 
When it comes to skincare, we differentiate into different skin types, not skin colors. So, why are brands still excluding people of color in their ads and promotions? Together with Mona Lisa Hanson, CMO of Seoul Cosmetic Surgery, Fama Ndiaye created the "K-Beauty cares for you" campaign. The goal is to start a conversation about the importance of inclusivity in K-Beauty.
K-beauty companies initially targeted the Asian markets. However, due to the popularity of K-Beauty, their consumer bases have exceeded these markets by far. Mona Lisa Hanson has worked in the Korean medical tourism industry for over 4 years. Her company, Seoul Cosmetic Surgery, is a medical tourism concierge service that curates the best doctors and clinics for overseas patients. She has consulted patients from all over the world who came to Korea for medical procedures.
"Sometimes, it is still difficult to communicate my clients' needs as clinics are not familiar with patients from outside of Asia. I believe that moving forward, companies can no longer overlook their global customers. If they acknowledged this, it could be the first win towards change." Hanson shares.
The "K-Beauty Cares For You" Campaign
With this campaign, the two women want to challenge the status quo and discuss race, gender, and more within K-beauty. Nowadays, skincare is considered an act of self-care and love. It's a mentality that is suitable for everyone. There shouldn't be any discrimination. It is a powerful message that Fama and Mona want to deliver. Moreover, their goal is to encourage people to talk about their K-skincare routine while promoting diversity.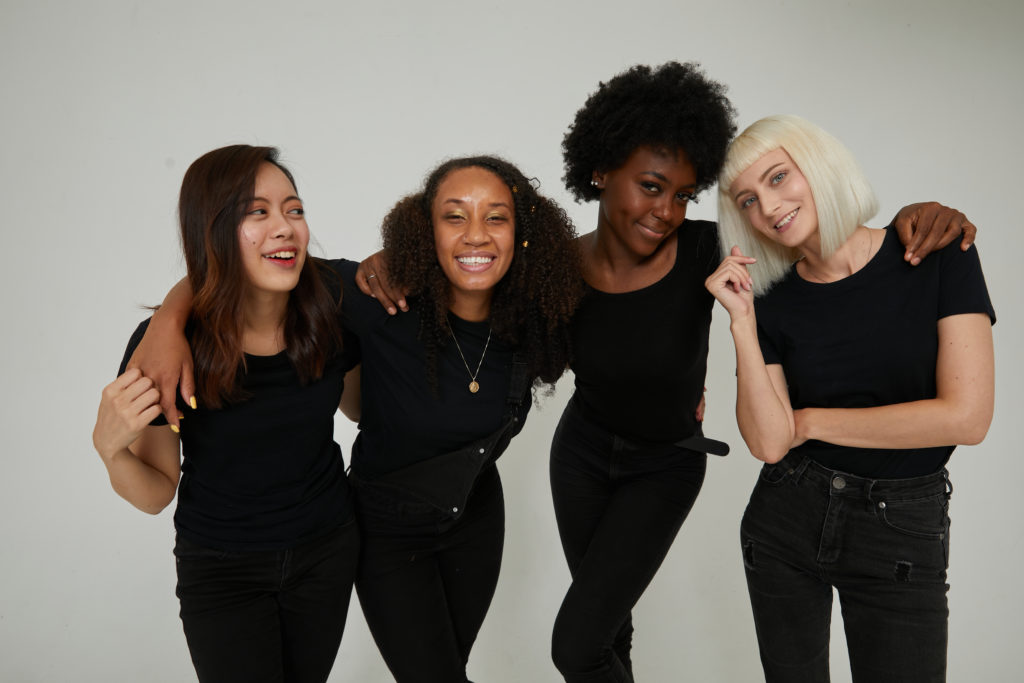 As a first approach, the two entrepreneurs reached out to beauty influencers and asked them to share their stories by hashtagging #KbeautyCares4U. Over 60 influencers participated in their campaign, showing the demand for inclusivity and representation in K-Beauty.
Many followers have expressed their approval of the KbeautyCares4U campaign and left supporting comments on various social media channels.
Korean Brands that support inclusivity in K-Beauty
With the help of influencers, the duo was able to raise awareness about the topic. As a next step, they approached brands that would be interested in the campaign. Brands that joined the initiative got connected to influceners from all over the world. Through collaborations, they were able to promote their support for inclusivity in K-Beauty. Korean brands that participated in the campaign include:
JayJun was created by a group of skincare professionals and plastic surgeries. Their goal was to fund a skincare solution for women from all over the world.
URANG (pronounced, yoo-räng) is a natural and organic skincare beauty brand with values in honesty and consciousness. Urang's founder, Jina Lee, is a mother and aromatherapist.
Real Barrier creates products for people with dry and sensitive skin types. The secret to their products:  hyaluronic acid and patented dual ceramides. These two extra ingredients go a long way toward hydrating and comforting skin.
Wish Formula is a Korean cosmetics brand that creates skincare for both consumers and dermatologists. Their products use natural extracts and have a safe formula that eliminates allergies and toxins. 
Ucine Beauty is a High-quality and safe K-Beauty brand. Their products are not only easy-to-use but also affordable. Ucine Beauty offers fun and cute products for family and friends.
Meditamin is a Korean beauty brand that focuses on both skincare and health supplements. Their philosophy is "True beauty is a lifestyle, it starts from the inside and is reflected on the outside".
Be Mused Korea is a Seoul-based online curation boutique specializing in cruelty-free and vegan Korean skincare for eco-conscious skincare lovers worldwide.
Banobagi medical group provides safe, effective, high-quality products. The company has 7 lines of skincare products based on different skincare needs: Calming Care Line, Rejuvenating Vital Line, Jelly & Booster & Foil Mask, and many more.
The future outlook for "K-Beauty Cares For You" and inclusivity in K-Beauty
The KbeautyCon is a unique beauty event on Korean beauty. This event aims to spread awareness, knowledge, and education to everyone interested in K-Beauty. K-Beauty took over the world by storm over the last 10 years. Yet, many are still unfamiliar and have misconceptions about it.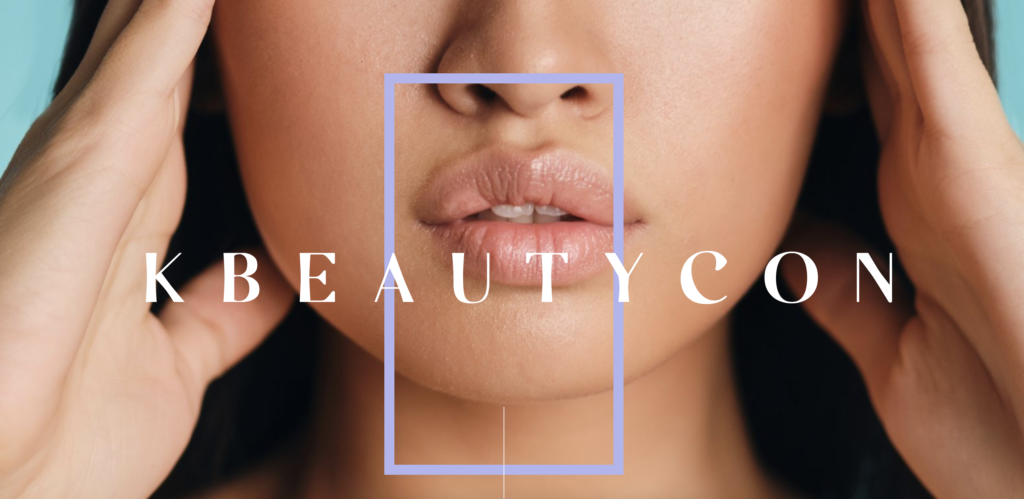 One of the biggest misconceptions people have is, that K-Beauty products are not suitable for them due to their skin tone. This leads back to the underrepresentation in advertisements. It is important for people to see themselves represented in order to start their K-Beauty journey. Therefore, this event allows participants to connect with brands and experts. It provides an opportunity to better understand what makes K-beauty so special and why it is for everyone.
"As a black woman I understand this struggle and that was the reason why I came to Korea. I wanted to make sure that K-Beauty would be accessible to every single woman of color. That is why this project with Mona Lisa is very meaningful." Fama shares.
Moving forward, Fama and Mona have big plans for KbeautyCon in 2021. Brands have already contacted them to participate in upcoming KbeautyCon events. The event targets a global audience and will take place online and offline. KbeautyCon's program and schedule will be announced early in 2021, so stay tuned!
---
Sue is the Co-Founder of Seoulz. She is the mind behind all of Seoulz' creative direction and visuals.
All author posts