There's an assumption in South Korea that to break into the U.S. market, founders must move their startup to Silicon Valley or New York City. However, there are so many other emerging ecosystems in America that many don't know about yet. One of them is Arkansas which has grown into a robust entrepreneurial ecosystem over the past few years. Incubators and accelerators across the state support entrepreneurs in key banking, finance, and healthcare industries. Startup Junkie, a startup support organization, has been at the forefront of building a healthy infrastructure for ventures and businesses in Arkansas. 
Arkansas Korea Alliance by Startup Junkie Consulting

Startup Junkie is an entrepreneurial support organization that empowers innovators and entrepreneurs through one-on-one consulting, events, workshops, and programs. Startup Junkie operates enterprise accelerators and VC funds created by its founders targeting high-growth potential startups focused in the retail/enterprise technology sector. It is also the first organization in Arkansas to open a partnership program with South Korea. With this program, Startup Junkie aims to create an exchange that benefits startups in both countries.
Louis Diesel, the representative of Startup Junkie Asia, has previously worked with many Korean startup programs. "While there are various open innovation programs in South Korea, many are not facilitated by a dedicated enterprise accelerator team." he shares. Open innovation programs offer 1:1 sessions, but he usually saw no follow-ups or ways for enterprises to test or experience the startups' products and services. That's where Louis saw an opportunity to create this program.
Arkansas Korea Alliance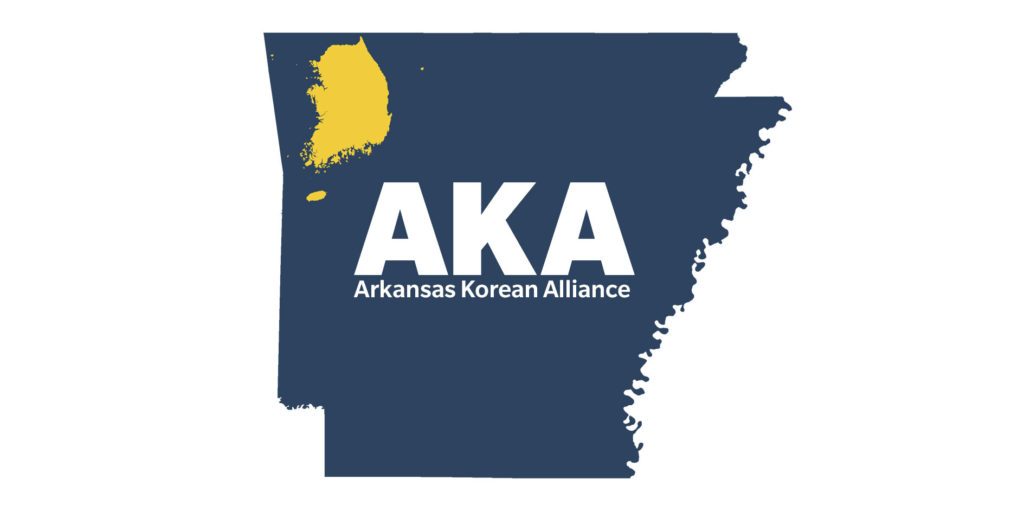 Startup Junkie Consulting seeks promising Korean startups for its testbed initiative in Northwest Arkansas, home to some of the world's largest companies, such as Walmart and Tyson Foods. By partnering with the Korean International Trade Association (KITA), coworking space Station Neo, Gangnam District Council, and the Korea Venture Business Association, they formed the Arkansas Korea Alliance, which launched the first US Testbed Program for Korean Startups back in 2020. Additionally, Startup Junkie was added to the Innobranch partner list by KITA to support global open innovation for Korean startups.

Why Startups in Korea? 
Korean companies have many advantages in beauty, culture, hardware, and fintech. However, most startups struggle to expand outside the Korean market and are not ready for global communications. The Arkansas Korea Alliance program provides PoC product trials and other B2B collaboration opportunities for Korean startups looking to enter the U.S. market. 
What makes Startup Junkie's program so special is that it connects startups by leveraging unique relationships with significant partner enterprises like Tyson, KPMG, and Walmart. The program operates with a full-time, dedicated support team in both the US and Seoul. Furthermore, the Arkansas Korea Alliance team is well-versed in understanding the needs of corporates and can find the proper startup for them to match with.
Since 2008, Startup Junkie has helped startups achieve revenues upwards of $1.36b and raise investment capital of more than $266mil. Startup Junkie helps Korean startups prepare for meetings with multinational companies and ensure both parties are aligned on potential use cases. The aim is to give Korean startups the skills to work with multinational corporations like Walmart and others.
"There is a surplus of world-class startups thriving domestically in Korea, and many of them have matured to become true global competitors with solutions that any international enterprise would want to get their hands on. Combining that with Startup Junkie's HQ being in Northwest Arkansas, and all the great enterprise relationships on our side, this partnership brings a geographic arbitrage situation with in-house teams on the ground in the U.S. and in Korea," said Louis Diesel, Startup Junkie Consulting's Head of Asia. 
11 Korean Startups selected by Startup Junkie Consulting
Startup Junkie's initiative was the 2020 US Testbed Cohort for Korea Tech Startups. It is the first step in building a solid bridge between the startup ecosystem in Northwest Arkansas and Korea. The program looks for startups in Korea that have a proven track record in the Korean market. One of the benefits of joining this program is that startups will be directly connected with blue-chip clients and major VC firms in the U.S. 
The 11 Korean startups selected in 2020 have raised over $32 million in investments. The startups that participated in the Arkansas Korea Alliance cohort program included:
Korean startup Solidware is the creator of DAVinCI LABS, an AI-based data analytics system designed for enterprise value creation. Their system automatically performs processing tasks that are essential for machine learning, such as missing value handling, variable type selection, and various data transformation.
LOUNGE'LAB is an urban-tech startup that innovates user experience by using cutting-edge technologies such as robotics, AI, and Blockchain. They recently partnered with Porshe Korea and hosted an event in Seoul that showcased TAYCAN, a semi-large electric sedan sports car, and "Barris", the first barista robot arm. That startup has over 15 patents and over 40 trademarks.
Originally a Fintech startup, Mobidoo created a spinoff called Sauce Live, which is both a live commerce platform and solution designed to facilitate customer shopping in live streaming contents, while providing live commerce functions for clients as a SaaS.
Nota uses AI and machine learning to develop model compression technology. This can be applied to mobile, robotics, and drones. It uses real-time object detection solutions that work on small devices like mobile and IoT devices.  In addition, NOTA's emotional intelligence technology can recognize a human's emotional state.
AI fashion tech startup Odd Concepts offers a fashion styling service called PXL. It uses machine learning to recognize, analyze, and search images. It can then offer recommendations based on the products that interest customers. The service is provided to over 100 e-commerce fashion businesses in Korea and other APAC countries such as Thailand, Indonesia, Japan, and Singapore.
PiQuant develops mini-spectrometers that are affordable. In addition, they also develop spectroscopy-based component detectors. The portable device can be used to check contamination in foods and beverages. PiQuant mini-spectrometers are small enough to be embedded in any device, machine, or IoT devices.
PureSpace helps produce stay fresh fruits and vegetables. Furthermore, they aim to extend the shelf-life of fruits and minimize post-harvest losses with their portable device that uses nanotechnology-based photocatalytic coatings to completely decompose ethylene gas and airborne bacteria effectively and safely.
SeaVantage is a maritime data expert developing and supplying innovative solutions based on big data and AI. Their Bespoke service provides information and insights for shipping and logistics companies. Their goal is to make maritime transport more economical, greener, and safer. All services of SeaVantage are based on SVMP, a platform that accurately predicts vessel movements and tracks cargo locations using Maritime Big Data analysis technology. SVMP has the flexibility to provide a customized platform that is specific to your needs.
SSenStone's solution swIDch is an authentication technology for enterprises that aims to eliminate digital identity-related fraud through our patented algorithm OTAC (One Time Authentication Code).
OTAC is a unique, unidirectional, and dynamic token generated from a user device(e.g. mobile) that identifies and authenticates users securely and efficiently. It does not duplicate with anyone else at any given time and it identifies a user with the code alone, even in a networkless environment. It provides strong security to its clients and saves costs from fraud losses, integration, and operation of their legacy system for authentication.
WeavAir offers proactive end-to-end software & hardware solution for air distribution systems that prevent the spread of air contamination and infection while saving energy and reducing operational and maintenance costs. Their predictive software is based on algorithms that detect, diagnose & predict issues before they become serious to enable fast & accurate decisions and autonomous systems. It offers a continuous data-driven solution composed of "plug & play" multi-sensor IoT devices. 
Wright Brothers launched a platform where users get bike certifications using Non-Destructive Inspection (NDI) with X-ray to verify the integrity of frames. Users can also trade new or used bicycles through the platform.
The Importance of Enterprise-Startup Programs for Korean Startups
Cross-border programs like Startup Junkie's US Testbed Cohort program are essential in scaling high-growth startups in Korea. Many startups in Korea do not get the opportunity for foreign capital, expertise, and network within Korea beyond just the traditional intro meeting. In addition, the lifespan of many startups in Korea is similar to others worldwide.
Most Korean startups never make it past their first few years in business. However, a startup's success rate skyrockets if it has a corporate partner that benefits from its offers. With this corporate-startup partnership, startups in Korea will have a steady flow of income which is crucial in the early stages. Since launching in October, the 11 teams have attracted more than 30 different PoC engagements with major enterprises. 
Many entrepreneurs in Korea today have a global mindset. Many want to branch out of South Korea and enter new markets eventually. And there is no bigger market than the United States. 
Partnering with enterprises is a viable way to achieve sustainable growth. Enterprise-startup partnerships are collaborations where an established company enters into a mutually beneficial relationship with a startup. Therefore, this form of partnership is not only beneficial for startups but also for enterprises.
Startups can bring innovation/agility, and enterprises can help startups scale. Enterprises understand that in this day and age, to keep up with the accelerating rate of innovation, they need to invest, develop partnerships, and collaborate with startups. To gain access to these enterprises, teaming up with Startup Junkie is the right way.
---
Sue is the Co-Founder of Seoulz. She is the mind behind all of Seoulz' creative direction and visuals.
All author posts