UBI is becoming very popular all around the world. Some countries, even cities, give everyone regular monthly payments, with no specific requirements, through a basic income. In Korea, the province of Gyeonggi-do held a special event to educate people in Korea about the concept of Universal Basic Income. Gyeonggi-do province held its first Korea Basic Income Fair in 2019 and again in 2020. The 2021 Korea Basic Income Fair was held under the theme of "Humans Humanely, Basic Income". The fair concluded its 3-day program in late April.
The 2021 Korea Basic Income Fair was held both online and offline in accordance with COVID-19 social distancing guidelines. The fair's official website broadcasts the event live. Furthermore, it was broadcast on the provincial government's YouTube channel. The event was the world's largest discussion on basic income and local currency and attracted around 600,000 people. The aim of the event was to let people in Korea know about the concept of basic income and show how it could benefit society.
2021 Korea Basic Income Fair
Day 1
The Korea Basic Income Fair was launched to educate Korea about the concept of Universal Basic Income (UBI). UBI is a regular payment to every citizen to cover their basic human needs such as food, housing, education, etc. The event brought in scholars and experts from around the world to exchange views on basic income. Many explained how UBI will have an important effect on reducing inequalities, improving mental health, and eliminating poverty. In addition, others spoke about how UBI can empower workers with the freedom to exit their jobs to find something more meaningful to them. Therefore this empowerment of workers will push companies in Korea to threaten their workers in a humane manner (better pay/benefits).
Opening Ceremony
The Korea Basic Income Fair started off with an online opening ceremony. It was followed by the launch of the local government's basic income council. Gyeonggi Province Governor Lee Jae-myung presented the province's achievements and future vision of basic income initiatives during his opening address.
"Now, the world is suffering from continuous low economic growth due to lack of demand. Basic income guarantees economic recovery and continuous growth by expanding demand through income support," said Governor Lee Jae-myung.
68 scholars and experts from Korea and abroad participated in the conference as speakers to discuss basic income and local currency policies. The speakers included Sarath Davala, President of the Basic Income Earth Network (BIEN), and Joseph E. Stiglitz, a professor at Columbia University and a 2001 Nobel Prize-winning economist.
The 2021 Fair opened a 3D virtual exhibition so that visitors could learn more about basic income and local currency through videos, e-books, and other online materials.
Some of the previous scholars included:
Annie Miller – Co-founder of the Basic Income Earth Network
Stephen Nunez – Head of Guaranteed Income Initiative, Jain Family Institute
Choi Young-jun – Chair of LAB2050
Karen Jones – Former member of the Parliament of South Africa
Nam Gi-up – Director of the Institute of Land and Liberty Korea
Eduardo Suplicy – Former member of the Federal Senate of Brazil
Paul Ross -Founder of the Citizen's Dividend Organization (CDO) Australia
Inoue Tomohiro – Professor of Komazawa University
Malcolm Torry – General Manager of the Basic Income Earth Network (BIEN)
Susana Martin Belmonte – Former Chief Economist REC
Leander Bindewal – Independent of the network for Monetary Diversity
Hermann Aubie – Senior Researcher at the University of Turku
Virtual 3D Exhibition at 2021 Korea Basic Income Fair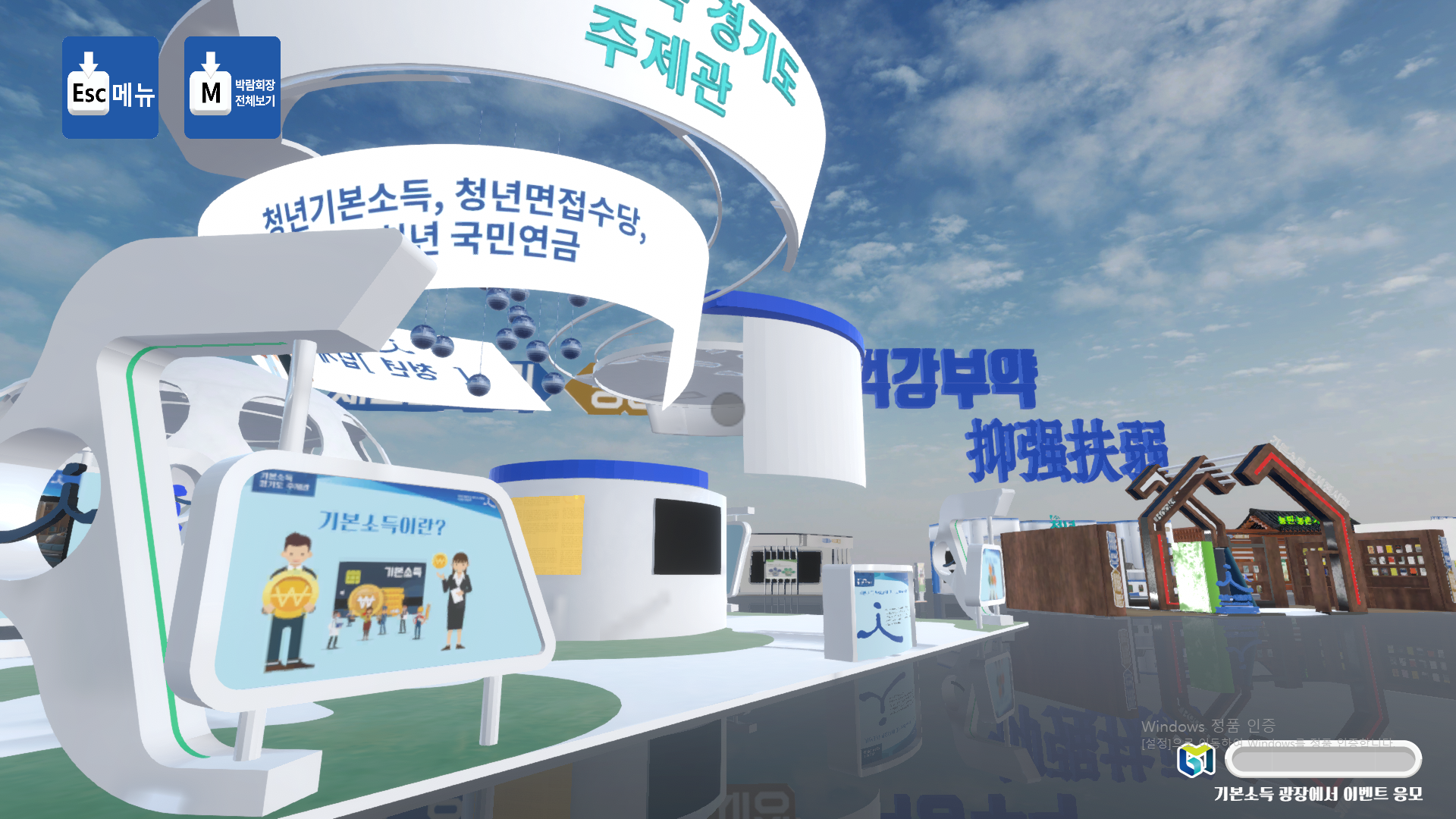 The 2021 Korea Basic Income Fair was presented in the form of a virtual world. The fair's official website allowed access to a virtual 3D exhibition hall. This was where they staged the "Basic Income and Local Currency Virtual Exhibition Hall". As well as VR content ranging from academic presentations to animations and videos. In addition, online exhibits were organized into 17 categories. These categories include…
The history of the basic income agenda
Basic income around the world
Disaster-related basic income
A basic income idea contest
A basic income movie festival
And much more.
One of the major topics at the Korea Basic Income Fair revolved around mass unemployment. As well as the impact of automation on the labor market. The 4th Industrial Revolution has brought to the forefront machines and AI which has the potential of taking over jobs done by humans. Therefore, most fast-food restaurants or coffee shops in Korea have automated ordering systems. These systems allow businesses to cut down their number of employees. Therefore one of the main benefits of incorporating a UBI in Korea was the potential of helping with the rise of unemployment in Korea.
UBI Experts at the 2021 Korea Basic Income Fair
The 2021 Korea Basic Income Fair also brought in Korean economists to speak about the economic fallout of the COVID-19 pandemic. There has been a massive increase in the number of freelancers and independent contractors in Korea during COVD-19. Therefore it is clear that the future for millennials looks uncertain.
The 2021 Korea Basic Income Fair had panel discussions from world experts on UBI and the practical implementations in regards to policy. Many UBI experts stress that UBI is the solution to the failure of conventional social policies. They also explained how UBI will tackle issues regarding inequality, labor market polarization, and the challenges of automation. The Korea Basic Income Fair answered some of the key questions the general public had about UBI. Will it actually work? How will it be paid for? Do the trials done by Gyeonggi-do suggest UBI has lived up to expectations? Would UBI be politically popular in Korea?
The Youth Basic Income Program by Gyeonggi-do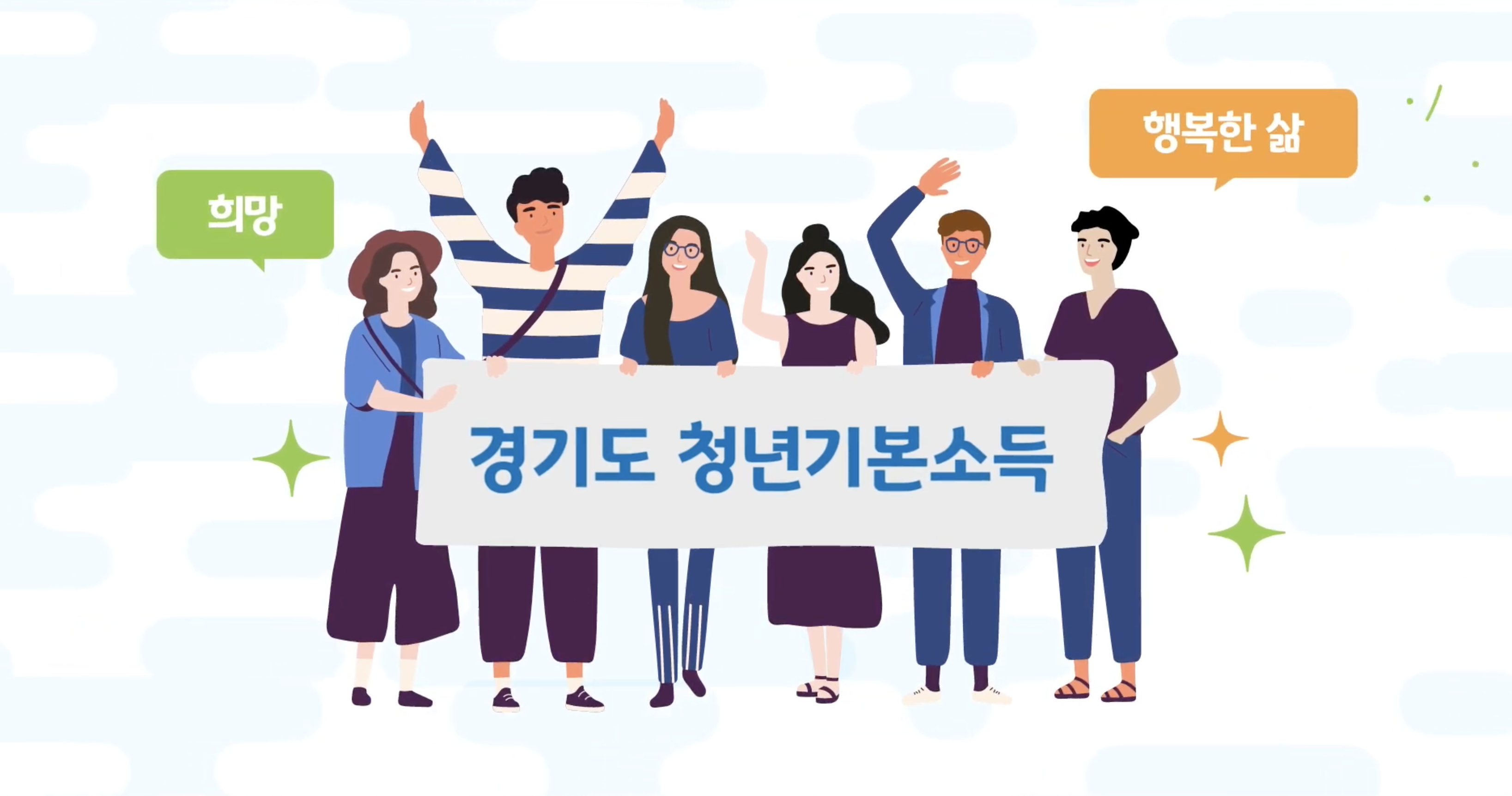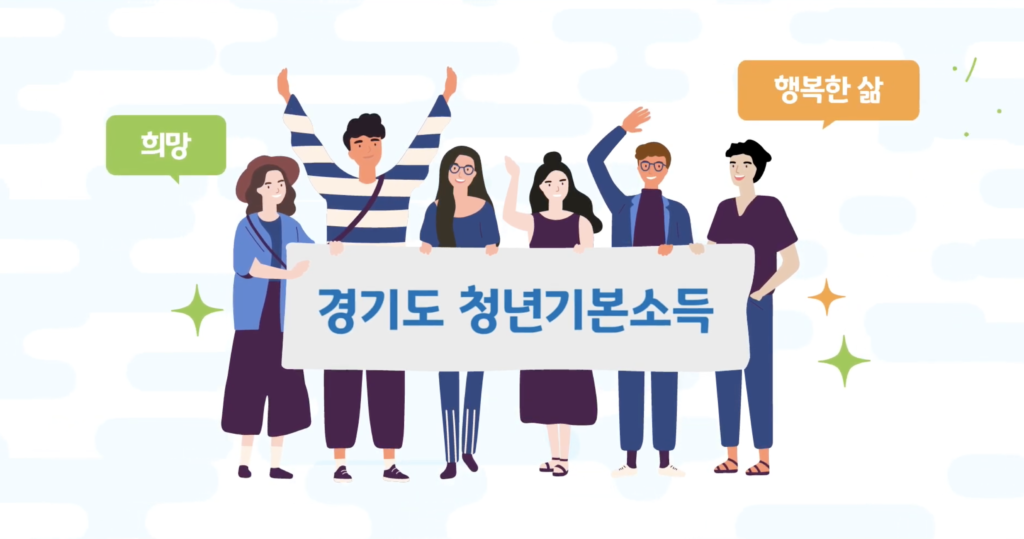 Gyeonggi-do is leading the UBI movement in Korea. They already have in place UBI programs like the Youth Basic Income Program. The program is for Koreans who were born between 1995 and 1996 (24 years old) and have lived in Gyeonggi-do for at least 3 years. They received 250,000won per quarter (up to 1 million won per year) in their local currency via prepaid cards, which means the money could only be spent within Gyeonggi-do. Local small to mid-sized businesses in the province accepted these prepaid cards for their products and services. It improved the overall sales in Gyeonggi-do. Therefore, it was very much welcomed by local business owners.
Gyeonggi-do province is looking to work with other regions in Korea in the future to study basic income through UBI programs.
The Korea Basic Income Fair informed the public about how UBI is being implemented and embraced around the world. In addition, they also showcased the latest technologies such as self-driving cars and VR/AR experiences. Therefore, this showed just how far technology in Korea has advanced. Moreover, it is clear that automation will be a reality at some point in the future which is why UBI is such a hot topic in Korea. In addition, Koreans are now more aware of UBI than ever before due to the COVID-19 pandemic.
The Importance of UBI in Korea during COVID-19
The Korea Basic Income Fair 2020 has been one of the important events in Korea this year as UBI is a hot topic due to COVID-19. Many leaders in Korea are now aware of UBI. It was suggested as a solution to help with the economic fallout from COVID-19. Therefore, many argue that UBI could stop a recession that could arise from ever-growing monopolies, loss of jobs, and loss in consumer spending in Korea.
The Korean government saw how much cash payments have helped families in Korea. In March, the Korean government gave all Koreans and foreign nationals married to Koreans a one-time cash payment. This payment ranged from 100,000 won to 400,000 won. Therefore, this one-time cash payment was a small taste of what UBI can do, and now both politicians in Korea, as well as the general public, are now more open to UBI than ever before. Furthermore, the Gyeonggi Province Governor Lee Jae-myung gave a disaster-related basic income (emergency basic income) of 100,000 won per resident back in March. One family member was able to claim the whole family amount (up to 4) by visiting their local welfare center.
Disaster-related Basic Income for Foreigners
In addition, in April Gyeonggi-do paid disaster-related basic income to foreign residents, including married immigrants and permanent residents. The disaster-related basic income cost Gyeonggi-do 1.36 trillion won. The funds were secured through allocations from the internal budgets of the province. Furthermore, these allocations came from the disaster management fund, the disaster relief fund, and the regional development fund.
"In an era of low growth and the 4th Industrial Revolution, when people have to worry about excessive imbalances in income and wealth as well as mass unemployment due to technological advances, basic income is the only key policy for an inclusive economy advocated by global economic organizations, and the only economic policy that guarantees sustainable growth. The unparalleled economic crisis stemming from COVID-19 has helped us to realize the need for basic income and advance its adoption," said Governor Lee Jae-myung at Gyeonggi Province.
---
Sue is the Co-Founder of Seoulz. She is the mind behind all of Seoulz' creative direction and visuals.
All author posts