K-Startup Grand Challenge 2022 is here! The Korean Ministry of SMEs and Startups, Gyeonggi Center for Creative Economy & Innovation (GCCEI), and the National IT Industry Promotion Agency (NIPA) started the K-Startup Grand Challenge in 2016 to support talented entrepreneurs and promising global startups by assisting them in expanding into the Korean market. The program helped over 200 global startups enter the Korean market.
Global startups participating in the K-startup grand challenge have raised over $1.5 billion from Korean and international investors. In addition, over 90 startups could successfully set up their business in Korea. 
The startups will be judged on their level of creativity, business concept, technology, and willingness to establish their business in Korea. 
K-Startup Grand Challenge – Overview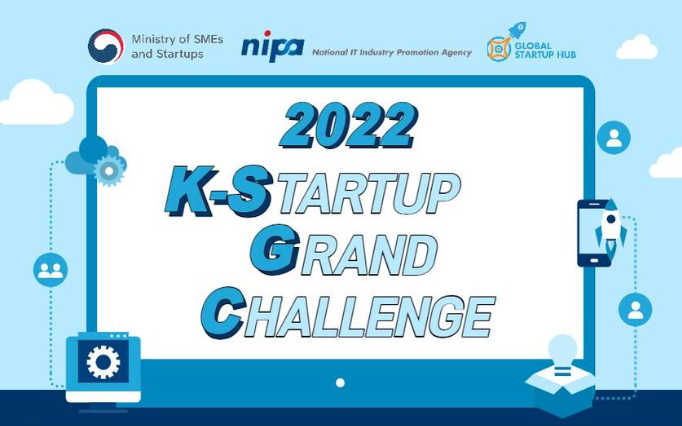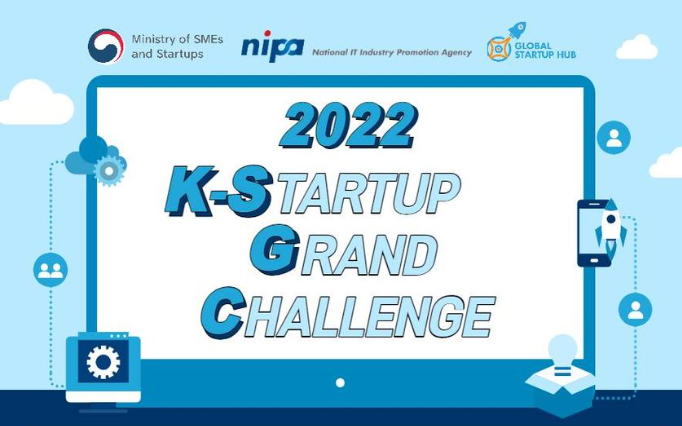 The K-Startup Grand Challenge runs for three and half months. Overall 60 teams will be selected to join the program. They will receive visa support, mentoring, consulting, BM development, localization support, free office space, Korean interns, administrative support, and business meetings with Korean companies. 
In addition, all 60 teams will get $11,136 (12,250,000 won) as their living expense during their 3.5-month stay in South Korea!
In addition, the accelerator program offers a fully customized acceleration roadmap in order to launch successfully in the Korean market.
The timeline will go as follows:
Deadline for application: May 31

Application reviews start June 7 – June 10. 

Global auditions: July 5th – July 9th

The final results: June 30th. 

August 1st – Nov. 15th – Full acceleration program. All participants must arrive in Korea before August 1st. 

November 9 – 11 will be the Demo Day (30 teams will compete) 

Settlement program Jan 15th, until June 30th, 2023
After the demo day, the top 30 teams will receive another $11,136 (12,250,000 won) for the 3.5-month settlement program. Therefore, if a startup makes it into the top 30, each will get over $22,000 during the K-Startup Grand Challenge program and after the Demo Day. There will also be additional grants for the top 10 startups.
Grant for Top 10 Startups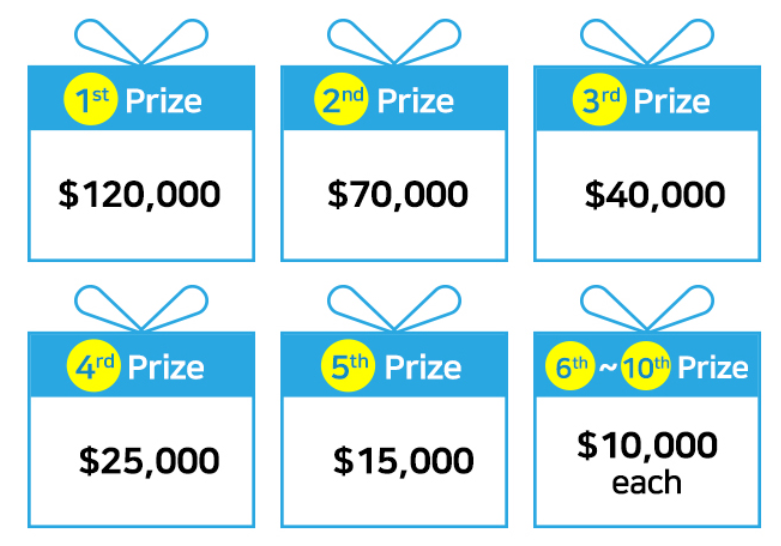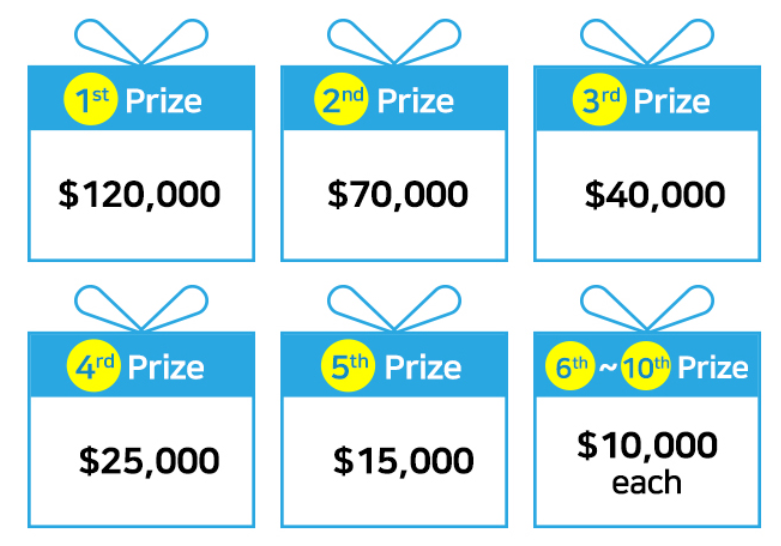 Which Global Startups Can Join? 
The K-Startup Grand Challenge is looking for any global startup that is technology-based and has a prototype or product/service. This means the startup or pre-startup needs to be less than 7 years old. Moreover, the startup representative and team members need to have foreign nationality. 
The team must be qualified for staying in Korea and have one or more members with a bachelor's degree or higher. Furthermore, the team must have one member who can communicate in English (required) and Korean (optional). 
Korea's Economic Development Through Entrepreneurship
The Korean government has increasingly turned to entrepreneurship as an important factor in Korea's economic development and job creation. They have developed many intensive accelerator programs that target global startups to enter the Korean startup ecosystem. However, the K-Startup Grand Challenge has been the most successful. 
The K-Startup Grand Challenge aims to provide foreign startups guidance and various supports in order for them to establish their business in South Korea. Global startups will have access to K-startup Grand Challenge's extensive network of seasoned mentors and investors. The accelerator program offers quality mentoring sessions through its pool of hand-selected mentors and investors from some of the top institutions in South Korea. 
---
John is the Co-Founder of Seoulz. He has covered the Korean startup & tech scene for over eight years and has written over 700 articles regarding the Korean startup ecosystem. He has brought global attention to Korea's tech scene using Google SEO. Email him at john@seoulz.com
All author posts