The Korean gaming culture has turned Esports in Korea into an organized structure partnered with some of the biggest corporations in Korea. South Korea now has the top Esports ecosystems in the world. Esports is now a multi-billion dollar industry and it is expected to grow even more post COVID. This is because the number of people at home playing games grew once the pandemic started. This has lead to a higher interest in Esports which also saw an increase in viewership on both YouTube and Twitch. Many other streaming sites showcasing Esports are watched by hundreds of millions of people all over the world. Therefore, it is considered by many the future of entertainment and sports. Esports is now one of the fastest-growing industries during the pandemic and it will be interesting to see where the road leads. 
South Korea the Birth of Esports
Gamers around the world know that Esports started in South Korea. It has developed at a very fast pace compared to other countries. Gaming matches were even broadcast on multiple cable channels in Korea.
The gaming culture was born in South Korea and quickly spread to other countries like China, Europe, and the United States. The Korean government soon created the Korea Esports Association (KeSPA) to manage Esports in Korea. KeSPA is a member of the National Olympic Committee of South Korea. Furthermore, they played a major part in building the world's first Esports stadium in 2005 in Yongsan. Esports in Korea are now run like a professional sports franchise league. The format is set up in a very competitive style and the pro-gamers all get salaries each season. Therefore, this article will break down Esports in Korea and dive into the Korean gaming culture that has given rise to pro-gamers. 
Esports – A $1 Billion Global Industry
Before going into Esports in Korea, let's talk about the Esports industry as a whole. The Esports industry has become a billion-dollar industry. Competitive video gaming at a professional level has been growing year after year since the late 70s. In the last few years, the audience grew by tens of millions and over 450 million people watched an Esports event in 2019. The total Esports revenue surpassed $1 billion in 2019. This does not take into account revenue generated from Esports gaming essentials like headsets, wireless mouse, and gaming keywords.
There are new Esports multi-million-dollar Esports arenas being built around the world, especially in Asia. Over 50% of Esport's biggest enthusiasts are located in the Asia-Pacific region with Europe coming in 2nd at 16%. For example, Esports is so big in China that the Chinese Ministry of Education added Esports and gaming into its postgraduate and vocational curriculum. Soon we might even see Esports in the Asian Games.
Unlike regular sports, Esports can survive during the COVID-19 pandemic as it will be easy to take the tournaments online. In addition, during COVID there was a sharp rise in the number of hours fans spend playing video games at home. As technology evolves, more people will have access to the internet and computers. Therefore Esports has the potential to grow into something the world has never seen, a truly globally connected sport.
Why do Koreans love to play computer games?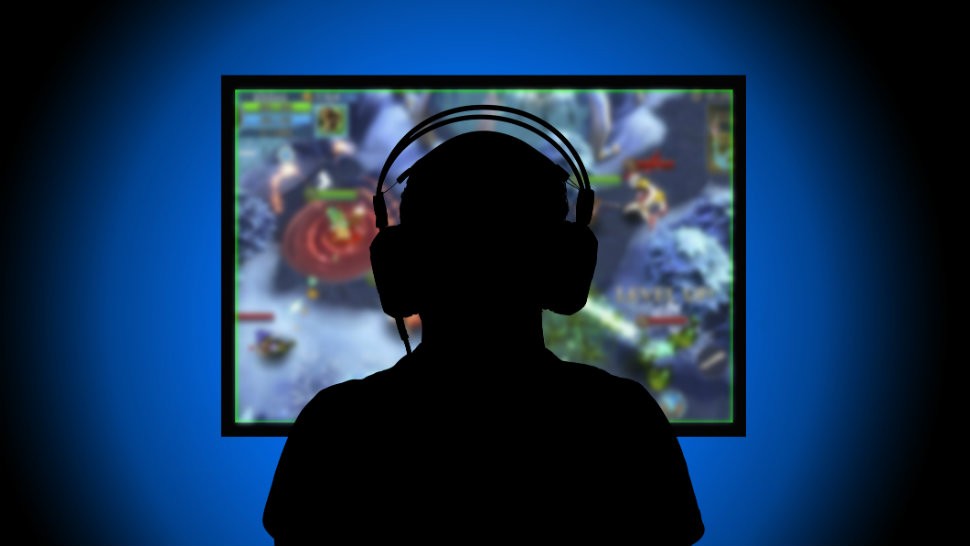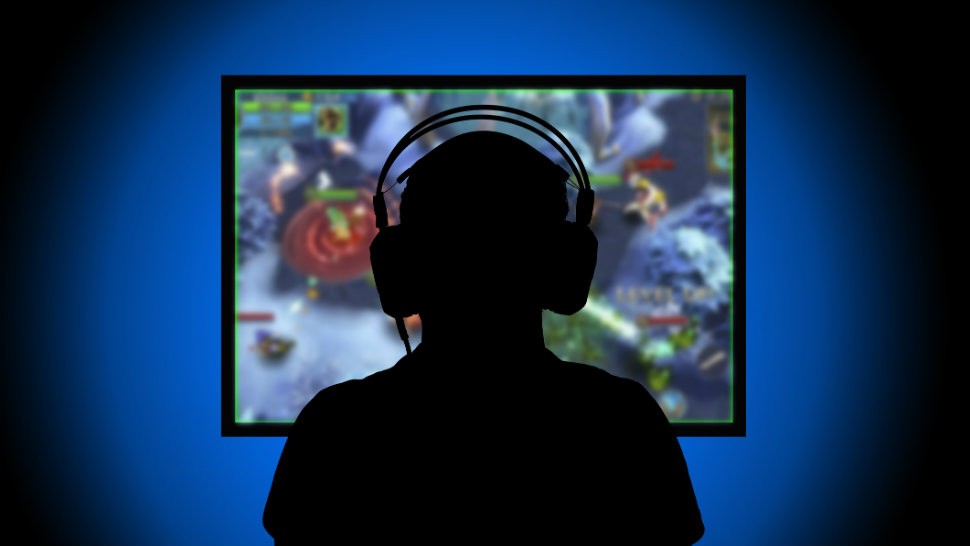 The older generation in Korea has worked hard to give their children a life they didn't have. The younger generation in Korea or the "IT Generation" as some would call them, have had relatively easy lives. Most focus on doing things that give them joy. Therefore Koreans are fascinated with new technologies and are always searching for something new. Therefore, gaming is the perfect space as it combines technology with innovation. Each year, new games are constantly coming out which allows Koreans to constantly get a steady stream of new games to try. In addition, the mobile gaming market in South Korea is on the rise, even the older generation is getting in on the action. Gaming in Korea has become part of Korean culture. 
Most might think that gaming only applies to the young generation. However, this is not the case. If you walk onto a subway in Korea you will notice that most are on their smartphones. Around half are playing some kind of mobile game. These are Koreans of all ages. Many have already heard about the brutal working culture in Korea. It got so bad that the Korean government had to make it law for major companies to lower working hours from 68 hours a week to 52. Therefore, the times they are not working are considered a time to have fun. This is why Korea has a heavy drinking culture. They like to party hard at night and play their games when they are at home or on their commute. 
PC Bangs – The Birth of the Professional Gamer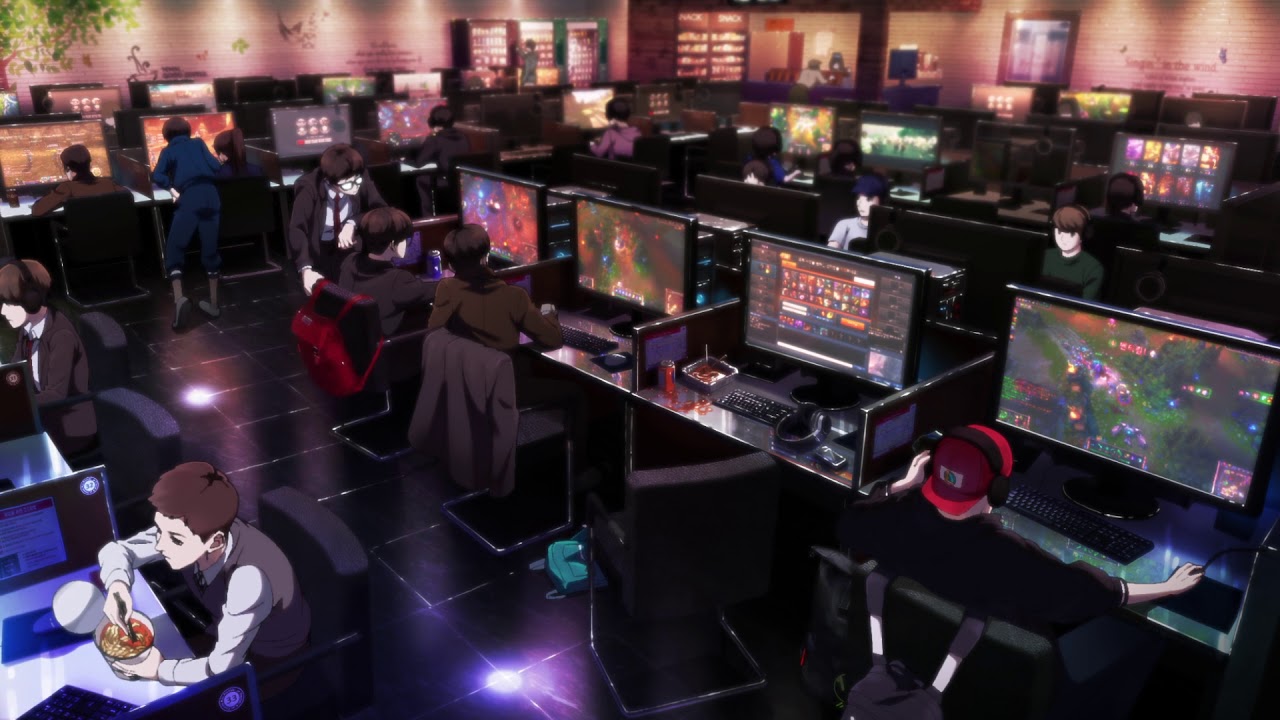 PC Bangs are gaming centers where people can come in and play on a computer for an hourly fee. These gaming centers started to rise in Korea from the end of the 1990s. Furthermore, PC Bangs allowed young Koreans to come together and bond over computer games. Here they could play together, eat together, and even study together. Thanks to the strong internet infrastructure in Korea and the low cost of playing at these PC Bangs, over 25,000 PC Bangs were created all across Korea. In addition, as gamers started to play together, they got to compete against each other and share strategies. This bonding and sharing of strategies and knowledge soon created expert gamers.
If you ever enter a PC Bang, you might be amazed at how high tech it has gotten. Furthermore, computers are top of the line and the internet connection is the best in the world. Need to take a break for food? Most internet cafes offer something to eat so you don't have to take a long break between gaming sessions. 
Starcraft: The Most Influential Esports Game in Korea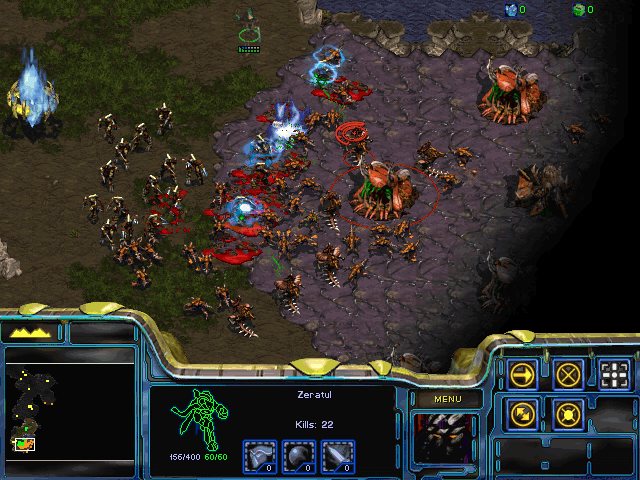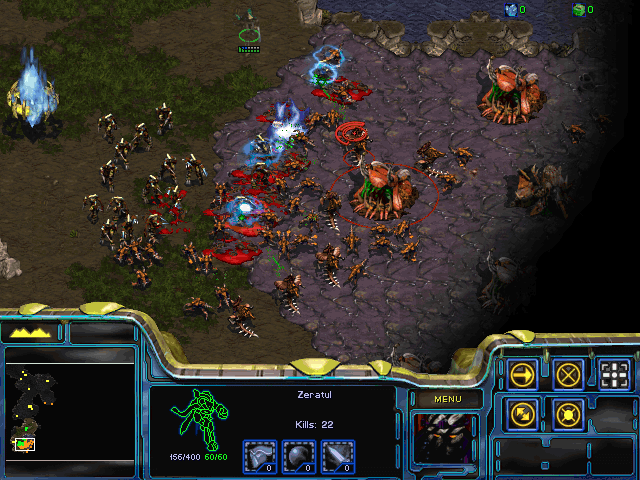 Starcraft really didn't take off in Korea until the release of its first expansion called Starcraft: Brood War in 1999. Brood War was able to balance out the three races which allowed for more dynamic gameplay. It was the first game to be featured on TV. On-media and MBC Plus Media started to air pro-gamer starcraft matches on the air. They even created their own leagues. In addition, these leagues brought in sponsorships from some of the biggest companies in Korea like SK Telecom, KT, and Samsung.
The Starcraft games brought in millions of viewers and their live events sold-out stadiums in Korea. It created Starcraft pro gamer celebrities like "Boxer" and now expert gamers at these PC Bangs had a goal they could reach. Starcraft is still popular in Korea thanks to Starcraft II which is one of the top-viewed Esports on Twitch. Furthermore, many of the top Brood War players ended up moving over to Starcraft II. 
Being a pro-gamer was not an option before Starcraft. Now, pro-gamers in Korea are looked upon like Sports stars in the states. PC Bangs become more than just a fun place to play. It started to become a training center for future pro gamers. PC Bangs allowed many gamers to find their abilities and improve their skills. An average practicing time could be over 8 hours. Therefore, it was treated like an education center where an average Korean student studied 8 hours a day. It is a very competitive field and there is only a short window to be elite. Most start losing their skills by their mid-20s and by their late 20s, most have to retire. 
Esports in Korea Broadcast on TV 
As mentioned Esports have been broadcast on TV in Korea for over 20 years. One of the top channels is OnGameNet (OGN). They broadcast Esports matches and tournaments. In addition, they host many Esports events in Korea. These days, most of the Esports is about League of Legends (LoL). However, Overwatch is becoming very popular in Korea and could be a real contender as the Esports game that might someday overtake LoL. 
What it takes to become a Pro-gamer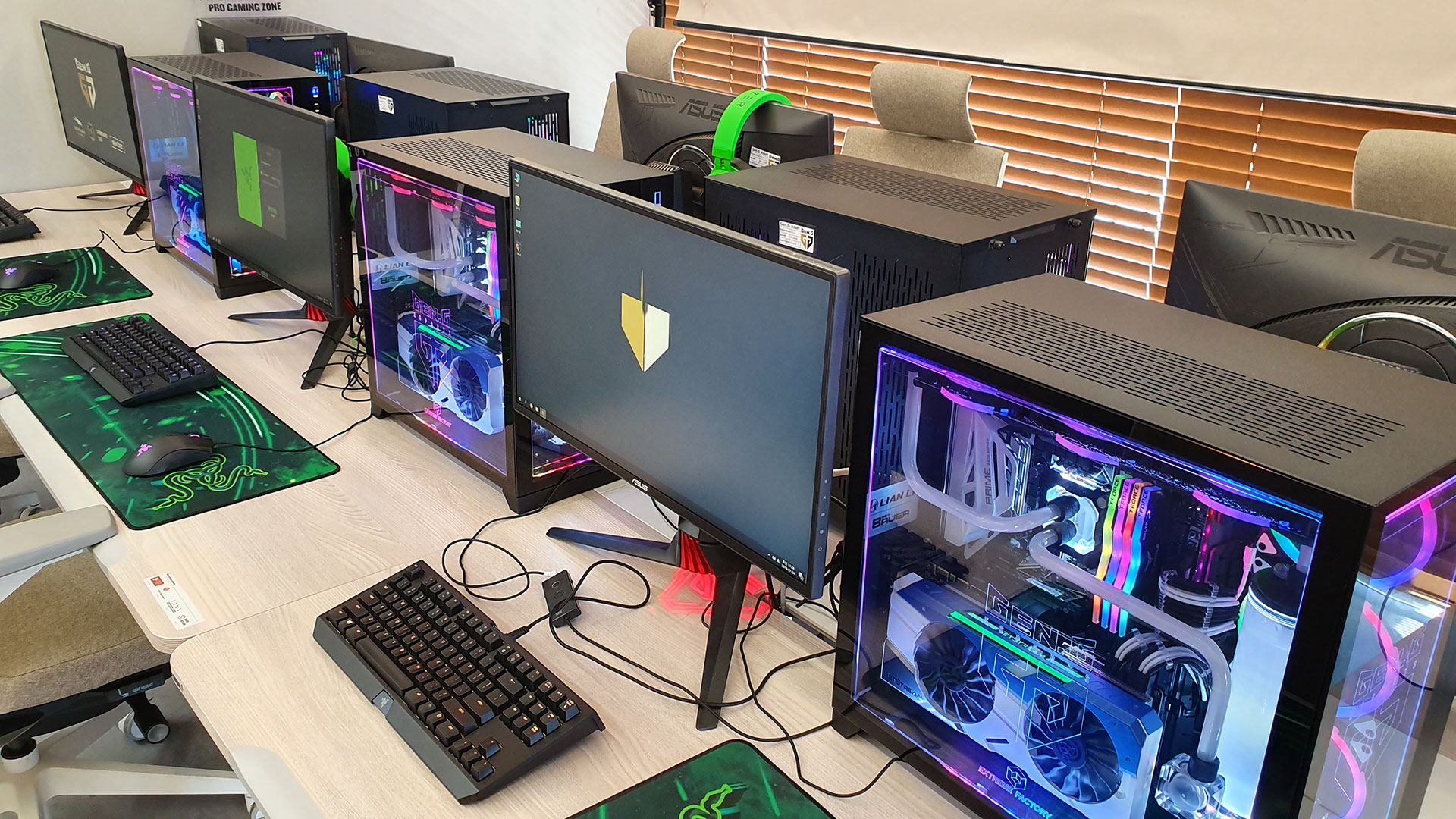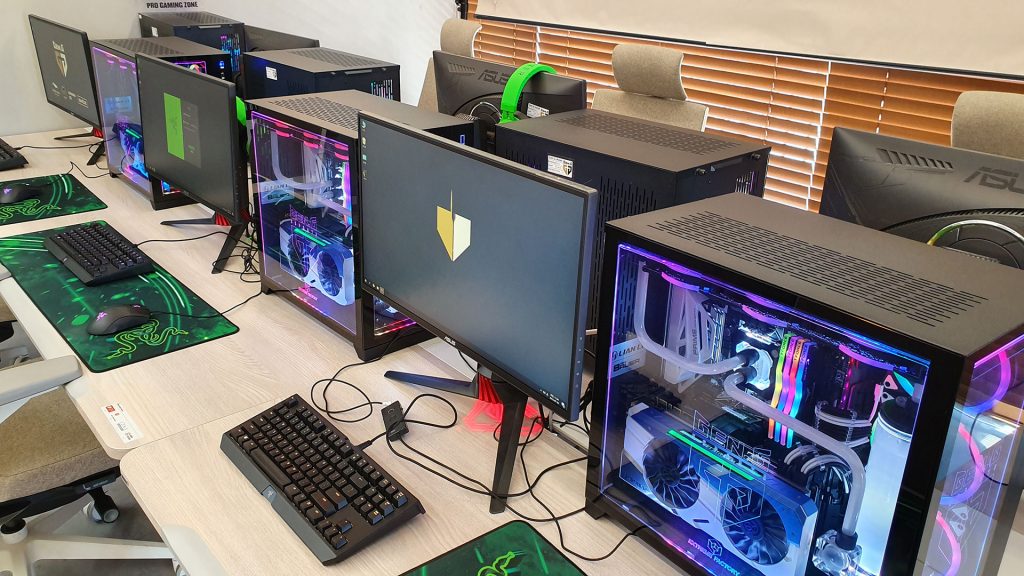 It is said that becoming a Pro-gamer is equivalent to becoming a K-pop star in Korea. Therefore, it is very competitive and you will need to put in the hours to become the best of the best. Because the competition in Korea is so fierce, young Koreans need to choose at an early age if they want to study or play games. Therefore, to become a pro-gamer in Korea, you will need very understanding parents. In the past, gaming was seen in a very negative light in Korea. However, the times are slowly changing and Esports starts to grow and there are more opportunities for pro-gamers than in the past. 
Once they give up their studies and other hobbies, they need to focus solely on gaming. This does not just mean playing the games. They need to analyze their games and their competitor's games. Therefore, a lot of time goes into watching replays, coming up with new strategies, and testing those strategies. 
The best road to take is to join an Esports Academy in Korea. In addition, they have some of the top coaches who themselves were pro-gamers. 
The goal is to become the greatest pro-gamer in Korea. Currently, that title is held by "Faker", a League of Legends professional gamer who has the highest annual income. Faker is the only Esports player on the Forbes 2019 Asia 30 Under 30 list. Pro gamers in Korea are getting paid more and more every single year. Contracts are signed every year and most pro gamers get free housing and other expenses. 
Top 10 Highest Earning Pro Gamers in Korea 
Estimated Earning for 2019 based on salary + endorsements
Faker – League of Legends – $2,500,000

Duke – League of Legends – $2,000,000 

Wolf – League of Legends – $1,800,000 

Bang – League of Legends – $1,800,000 

Bengi – League of Legends – $1,600,000 

Maru – StarCraft II – $1,600,000

Loki – PUBG – $1,500,000 

Dark – StarCraft II – $1,400,000 

INnoVation – StarCraft II – $1,400,000 

Rogue – StarCraft II – $1,300,000
The World's first Esports Academy: Game Coach Academy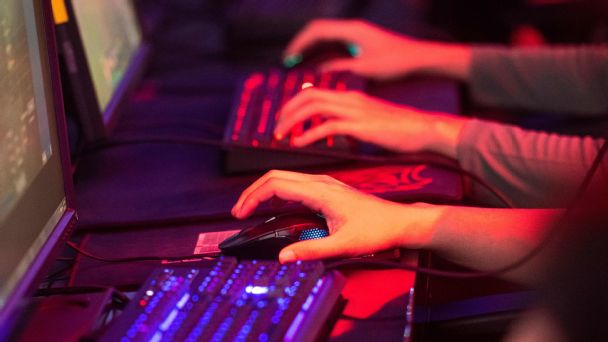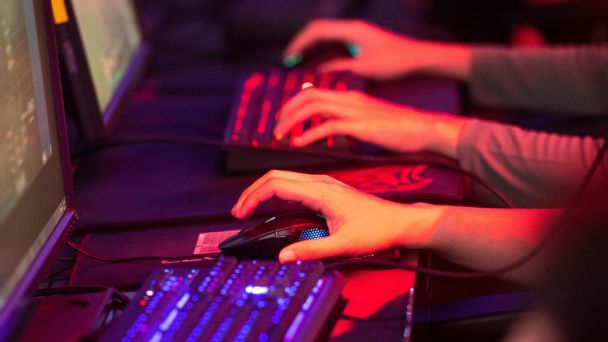 Game Coach is an academy in Seoul for future pro-gamers. It is a government-accredited gaming camp. There are classrooms for students and teachers. The main games they focus on is League of Legends and Overwatch. The camp acts very much like a school. Furthermore, they have training sessions, studying sessions, and even get homework. Homework involves watching replays and playing more games at home. In addition, there are eSports academies opening all across the world.
Many pro teams use these academies like Game Coach to scout promising players. For example Fate, an Overwatch player signed a contract with Los Angeles Valiant in Blizzard's Overwatch League in 2017. Therefore these academies act as a kind of Esports college where they can learn and reach their full potential. 
"I think Korean players are just crazy about gaming to a greater degree, which translates to the amount of practice they put in," said Lee Seung-hun, Director at Game Coach Academy. 
Esports Events in Korea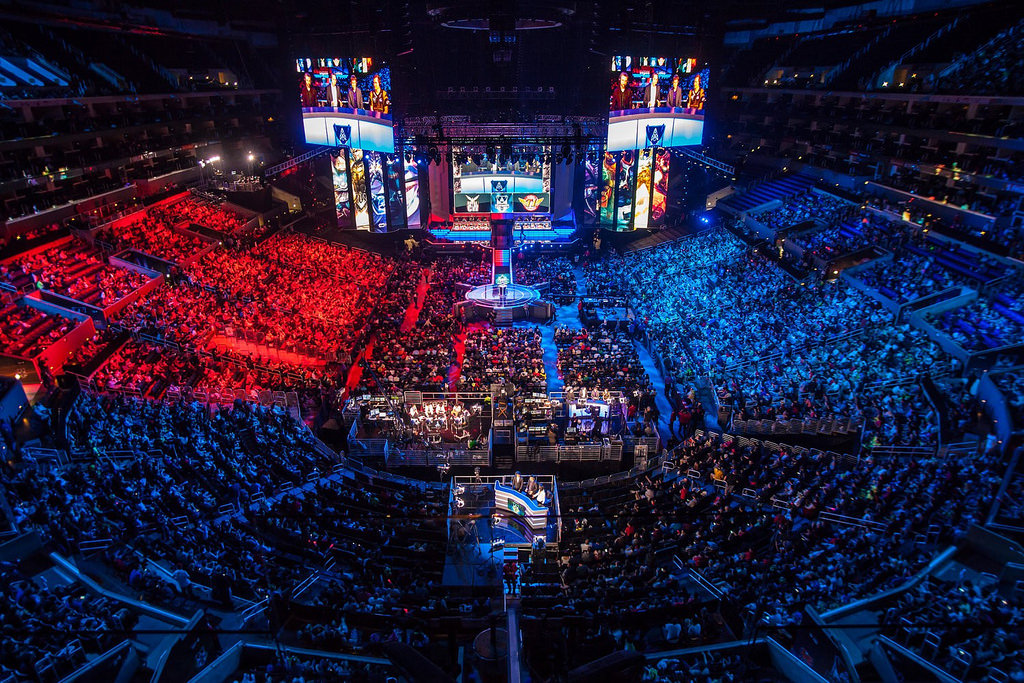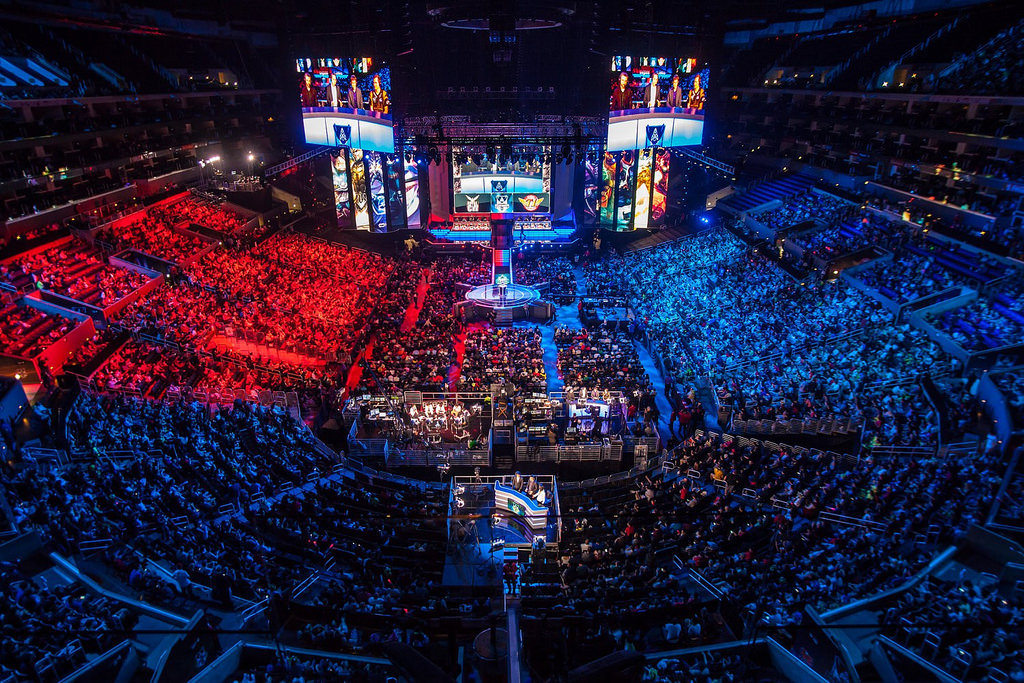 Most of the Esports events take place in Seoul. The League of Legends Champions Korea (LCK) took place at OGN Estadium. Seoul has become the Mecca of Esports. There are thousands of Esports enthusiasts that travel to Korea every year to view Esports events. The Korean government has taken notice and has plans to build five new Esports arenas by 2022. 
"As Esports become a regular sport, the impact on the gaming and sports industries will be even greater," said the Ministry of Culture and Tourism. 
LoL Park by Riot Games Korea. It is the location for the official stadium for League of Legends leagues. There you will find portraits along the walls of some of the most famous Esports players in Korea. The main floor has three huge LED screens where the audience can view the games from anywhere in the arena. You won't find many League of Legends matches there anymore but they still hold events for Esports games such as Overwatch and PUBG. 
The International Esports Federation (IESF) held its Esports World Championship in Seoul in 2019. 
League of Legends: The Top Game in Korea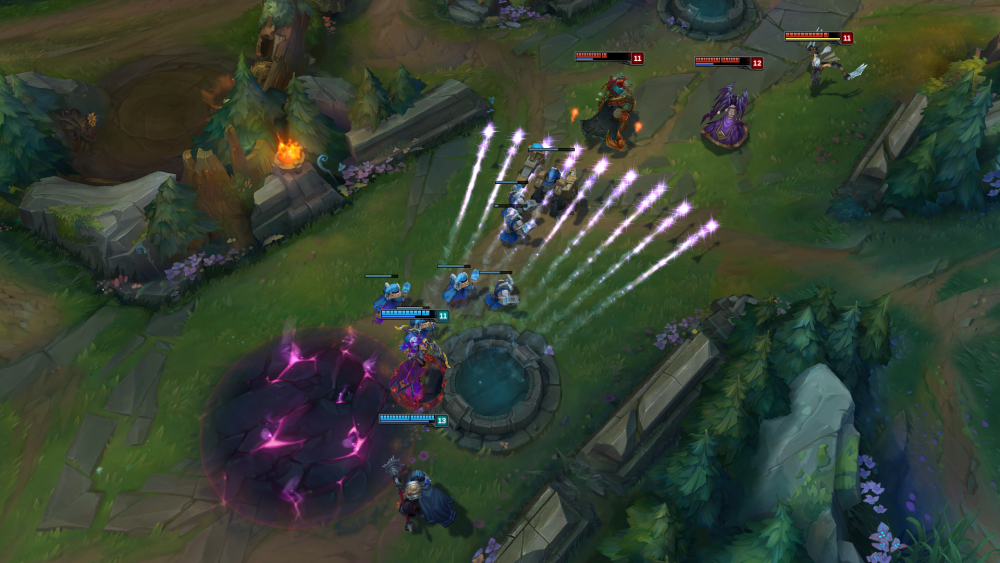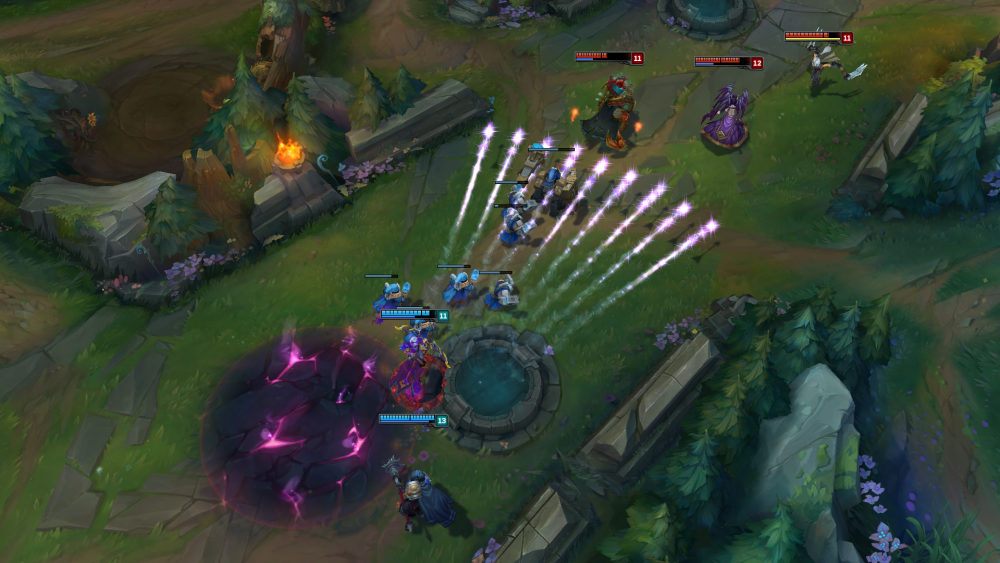 Just like with Starcraft, Koreans were dominating the League of Legends scene from 2012-2017. They have won every championship there is and most of the top pro-gamers during that time in LoL were Koreans. The rest of the world has caught up since then, but Korea still ranks very high in terms of the global stage. This is because Korea continues to produce young talent for LoL. The average age of LCK (League of Legends Champions Korea) players is a little under 21 years old. While Korea is no longer looked at as Kings of LoL, their time to rise again could be just around the corner. Currently G2 Esports a European Team has taken the championship. Therefore, it is clear while Koreans love LoL they have some work to do to get back to the top. 
The Future of League of Legends Champions Korea (LCK)
The future of LCK will start with its plans for overseas promotion. This means they will need to broadcast in new languages and expand fandoms in regions outside of South Korea. It might be shocking to know that the LCK has more international viewers than local viewers. This could be an increase in the number of teams in the LCK in the coming years if teams can start to turn a profit.
Top Korean eSports Teams for League of Legend
DAMWON Gaming
Gen.G
DragonX
KT Rolster
SANDBOX Gaming
Seorabeol Gaming
Afreeca Freecs
Team Dynamics
Team Charon
The 2020 League of Legends World Champions is DAMWON Gaming. They have put the LCK back on the map. Now South Korea has the top League of Legends team in the world. They now hold the Summoner's Cup after winning the World Championship in Shanghai. They will return the cup to LoL Park in South Korea. DAMWON Gaming was heavily favored going into the match with Chinese team Suning.
Another top team in Korea is a very popular team called T1. They compete in not only League of Legends but also StarCraft, PUBG, and Fortnite. It is an Esports subsidiary of SK Telecom. The team has over 80 pro-gamers with Faker being their top player. They were able to get a sponsorship deal from Hana Bank, a unit of Hana Financial Group. Hana will look to promote their smartphone banking app through T1 among the young generation in Korea. T1 has over 22 million followers on its social media channels.
Life After Pro Gaming
Most pro-gamers retire by the age of 25. However, thanks to social media, there are new outlets to monetize their skills. Furthermore, there are many who end up being coaches at Esports schools, Esports hosts, or game casters on YouTube or Twitch. Therefore, being a former pro-gamer is now highly respected and it will be very easy for them to get a job at a Gaming company or startup in Korea. They become the gaming experts that know the ins and outs of what is wrong or right about a particular game.
While many pro-gamers have a short career, they have a bright future in the gaming industry in Korea which doesn't look like it will trend down anytime soon. As many Korean gaming companies are designing their games so they might one day be a major player in the Esports industry, there will be a high demand for gaming professionals for years to come. 
---
John is the Co-Founder of Seoulz. He has covered the Korean startup & tech scene for over eight years and has written over 700 articles regarding the Korean startup ecosystem. He has brought global attention to Korea's tech scene using Google SEO. Email him at john@seoulz.com
All author posts