The Seoul Metropolitan Government made an announcement back on March 16th for mandatory COVID-19 tests for foreigners in Seoul.  However, a few days later they reversed their decision after a massive amount of criticism online. Now the Seoul Metropolitan Government is only recommending foreign workers employed at high-risk businesses undergo testing by March 31st. There will be no fines for those that don't get the COVID test. They also recommended Korean nationals working at the same businesses get tested. 
So how did all this start?
Mandatory COVID-19 Tests for Foreigners in Gyeonggi Province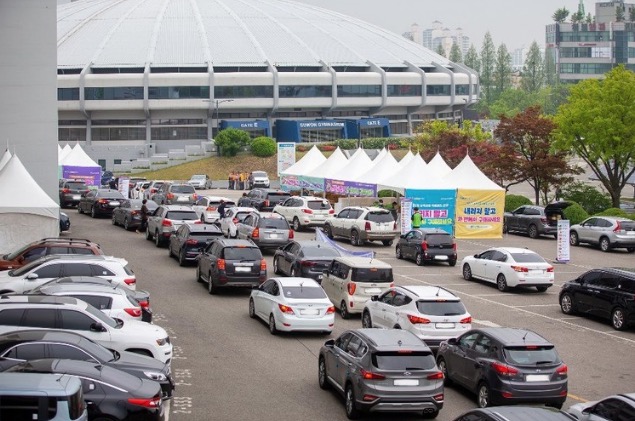 It all started in February when over 270 foreigners living in Gyeonggi were found to have been infected with COVID-19. The cluster of infections was among foreign communities at factories in Yangju and other cities around Gyeonggi including Incheon. Many of the cluster cases involved workplaces that hire migrant workers that have been housed in crowded/poorly ventilated spaces. It is unknown exactly where the clusters emerged from or how mostly foreign workers were affected. Therefore, this led the Gyeonggi government to require all foreign residents in the city to undergo COVID-19 testing by March 22nd. These tests are free to foreigners. If foreigners in Gyeonggi need to take the COVID-19 test by March 22nd. If they do not, they will face fines of up to 3 million won ($2,600).
Gyeonggi has a population of over 13 million. It is the most populated province in South Korea with an estimated 200,000 foreigners (documented/undocumented). The mandatory covid testing announcement caused massive lines at COVID-19 test centers across Gyeonggi. 
Whenever a COVID cluster formed in Korea, the South Korean government did contract tracing for COVID tests. For example, when the Shincheonji church had a super-spreader COVID outbreak, Koreans around the region were not required to take COVID tests, just the members of the Church. Therefore requiring ALL foreigners to take the COVID test is seen by some foreigners as excessive or at worst discriminatory. 
Mandatory COVID-19 Tests for Foreigners in Seoul Proposed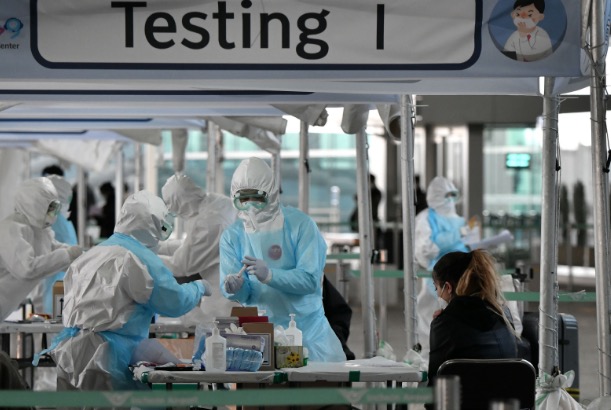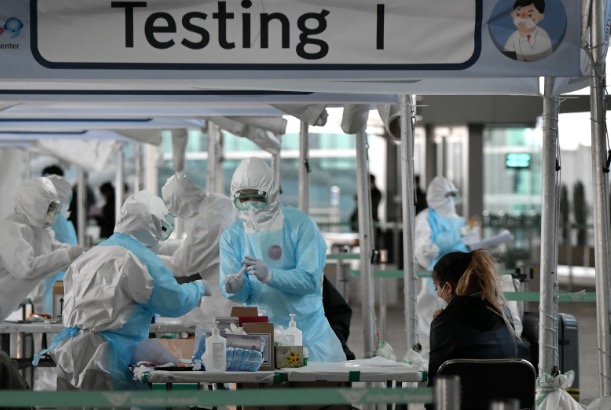 The same mandatory covid testing for foreigners was applied for foreigners living in Seoul. Currently, there are over 240,000 foreign workers in Seoul. However, some city officials are estimating that number to be as high as 390,000 (undocumented workers). The mandatory covid testing would have also applied to employers of at least one foreign worker. This includes the foreign startup community in Seoul. A fine of 2 million won would have been applied to those who do not take the COVID test by March 31st. The mandatory covid testing for foreigners in Seoul was issued on March 16th. This 15-day administrative order quickly came under criticism online as being xenophobic against foreigners in Korea. A growing list of nations that included the United States, Canada, and the UK voiced their displeasure over the order. 
"We have raised our concerns with senior-level Korean authorities and are advocating strongly for fair and equitable treatment of all US citizens in our shared efforts to stop the pandemic," said The US Embassy in Seoul.
Potential Risks
The main fear was that as foreigners in Seoul rush to get their covid-19 tests before March 31st, there are risks that crowded test centers all across Seoul could lead to more harm than good. For example, foreigners in Korea who have stayed away from crowded gatherings and followed the covid recommendations laid out by the Korean government would have been at risk by going to these COVID test centers. The headquarters of the nation's pandemic control effect said it had asked Seoul to withdraw the order and improve testing policies to eliminate discrimination or rights violations. 
In addition, the National Human Rights Commission said they would be investigating if the policies for all foreign workers being tested were discriminatory. Seoul and Gyeonggi are the local government bodies that are being investigated.
Vaccines Under Way in South Korea
The good news is that South Korea started its vaccination program in late February. President Moon Jae-in made a public announcement for all Korean citizens and media to refrain from spreading fake news about COVID-19 vaccines and their side effects. Moreover, the Korean government promised to take full responsibility for the safety of all vaccines administered in Korea. However, what is not known is whether foreigners in South Korea will also have access to vaccines. Or will they have to wait their turn after the vaccines are first administered to Korean nationals? If the Korean government is truly worried about foreigners in Korea spreading COVID, then it makes sense for foreigners in Korea to be vaccinated early. Right? 
---
John is the Co-Founder of Seoulz. He has covered the Korean startup & tech scene for over eight years and has written over 700 articles regarding the Korean startup ecosystem. He has brought global attention to Korea's tech scene using Google SEO. Email him at john@seoulz.com
All author posts